Figure 1 depicts the surface observations at 2:30 am EDT, which shows a cold front across the U.S. Midwest and a warm front across the Great Lakes. The cold front moved east throughout the day and triggered thunderstorms, which reached Massachusetts in the late-evening hours of November 21st. These thunderstorms were responsible for three F2 tornadoes across the state.
There is a lot of uncertainty in regards to this tornado. NOAA's (2019) tornado database has this tornado over Wachusett Reservoir, therefore making it a waterspout and has a length of only 0.1 miles. This would mean that the tornado never reached land, which begs to question how this tornado cause $2.5M dollars in damage? One answer is that it could have damage the Wachusett Dam.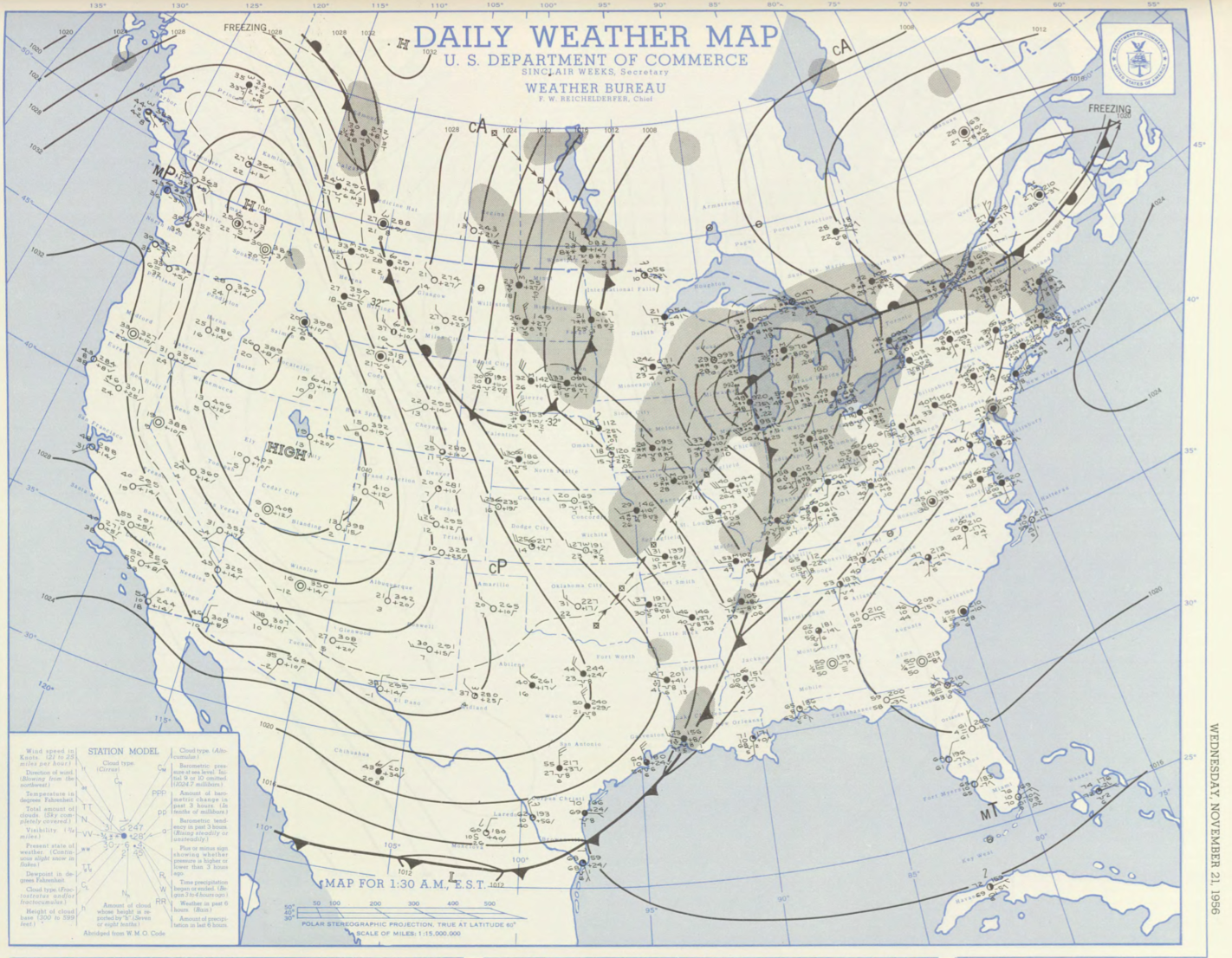 The Wachusett Reservoir, MA F2 tornado of November 21, 1956 impacted Worcester County in Massachusetts. According to NOAA (2019), the F2 tornado caused no fatalities or injuries, but caused $2.5 million dollars in property damage. The tornado touched down in Worcester County in Wachusett Reservoir at 11:08 pm EDT. The tornado travelled for 0.1 mile and had a maximum width of 17 yards.
---
Sources
NOAA Central Library. (2019). U.S. Daily Weather Maps. Wednesday November 21, 1956 [PDF]. Retrieved from https://library.noaa.gov/Collections/Digital-Collections/US-Daily-Weather-Maps

NOAA National Centers for Environmental Information (2019). Storm Events Database. Retrieved from: https://www.ncdc.noaa.gov/stormevents/