No notable damage was caused by this tornado which touched down to the south of St Catharines, on the Niagara Peninsula. It occurred at about 5:30 pm, picking up sheet metal from a construction site and twirling it high into the air. The tornado was caught in photos and on video by several witnesses. It was a classic cone funnel, fully condensed all the way to the ground. It appeared to be on the ground for a minute or two, as a light cloud of debris swirled at its base.
Figure 1 depicts the surface observations at 5:00 pm EDT, which shows a mesolow in southern Ontario and a trough of low pressure extending across the Niagara Peninsula. This area of convergence, possibly enhanced by lake-breeze interactions, caused thunderstorm development throughout the afternoon hours of July 22nd, which ultimately led to this tornado.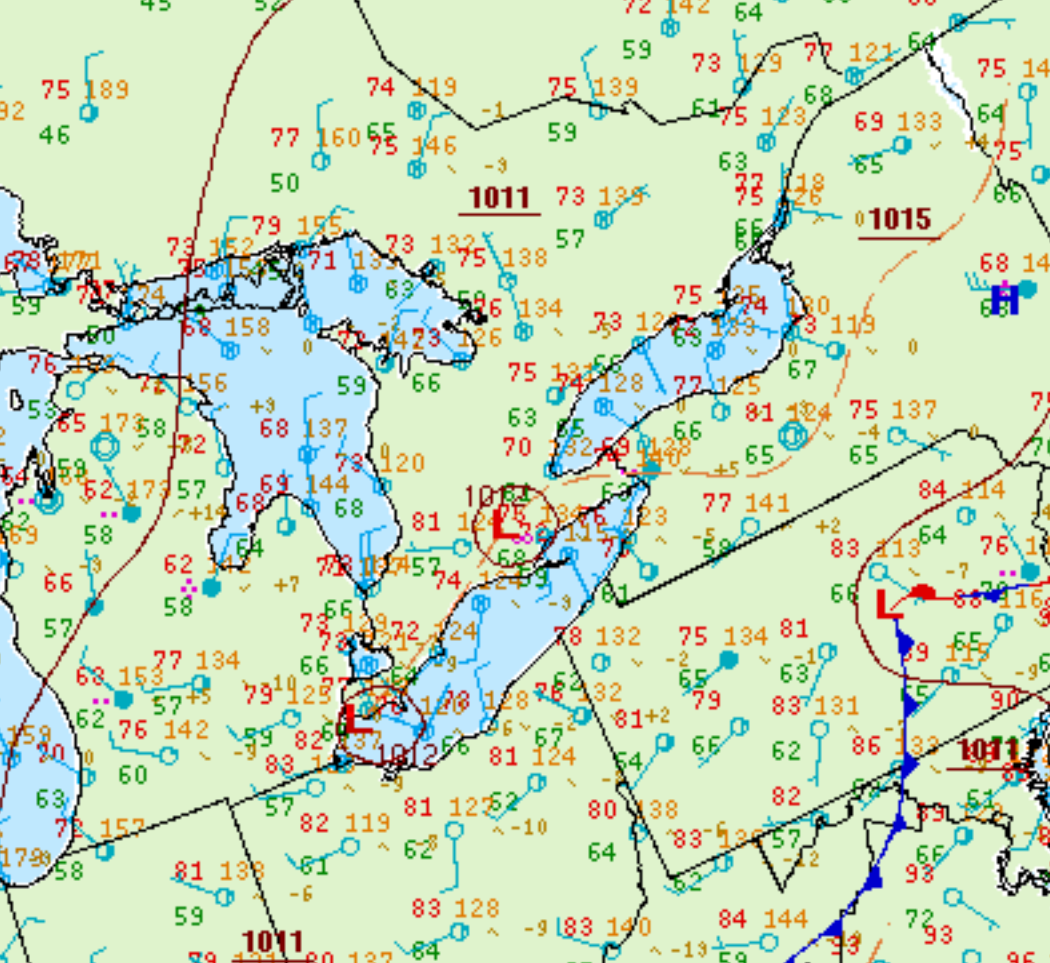 According to Environment and Climate Change Canada (2018), an F0 tornado touched down at 5:30 pm near Welland, ON. The path and width of the tornado was not documented by ECCC. The tornado caused no fatalities, injuries or property damage.
---
Sources
NWS Weather Prediction Center Surface Analysis Archive. (2017). Surface analysis 21Z Tue Jul 22 2008. Retrieved from: https://www.wpc.ncep.noaa.gov/archives/web_pages/sfc/sfc_archive.php

Environment and Climate Change Canada Data. (2018). Canadian National Tornado Database: Verified Events (1980-2009) – Public. Retrieved from: http://donnees.ec.gc.ca/data/weather/products/canadian-national-tornado-database-verified-events-1980-2009-public/