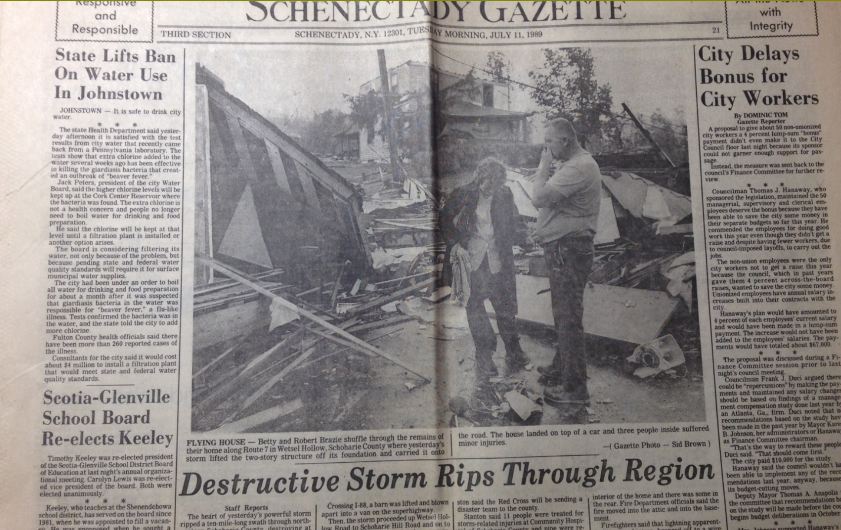 The Forecast
Figure 2 depicts the surface observations at 8:00 am EDT, which shows a cold front moving through the Great Lakes and a warm front extending into western Massachusetts. The cold front moved southeast toward Massachusetts throughout the day, triggering thunderstorms, which ultimately led to several tornadoes across the state.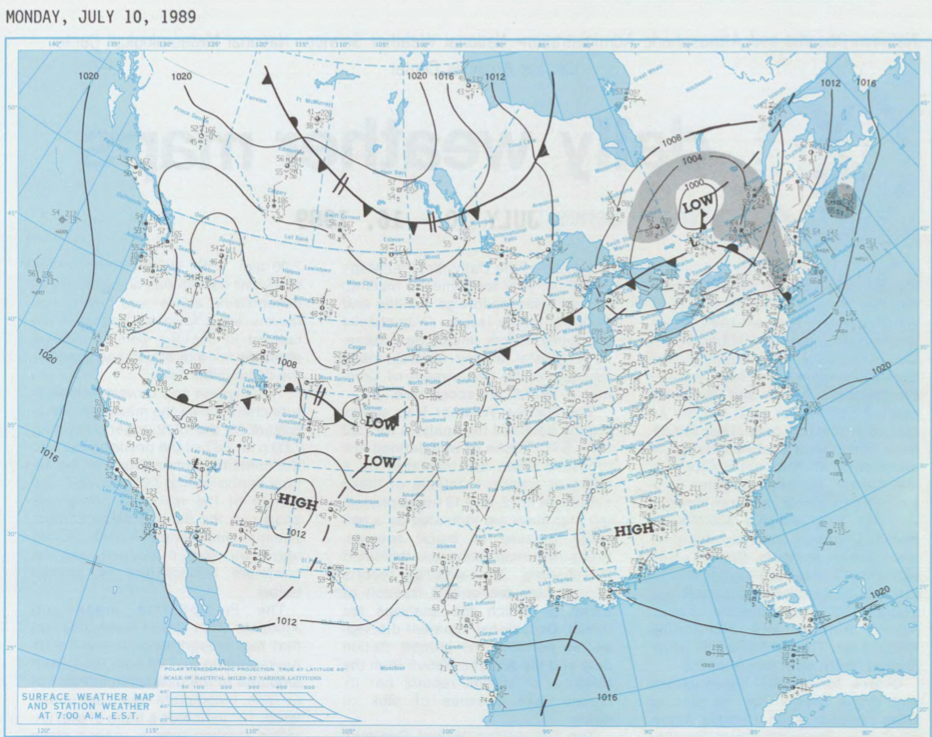 Figure 3 depicts the surface map at 5:00 pm (unclear which timezone the author used), which shows the cold front reaching Albany, NY in the late afternoon hours of July 10th. This front triggered pre-frontal storms, depicted as the black dashed line, which were responsible for a tornado outbreak across Massachusetts.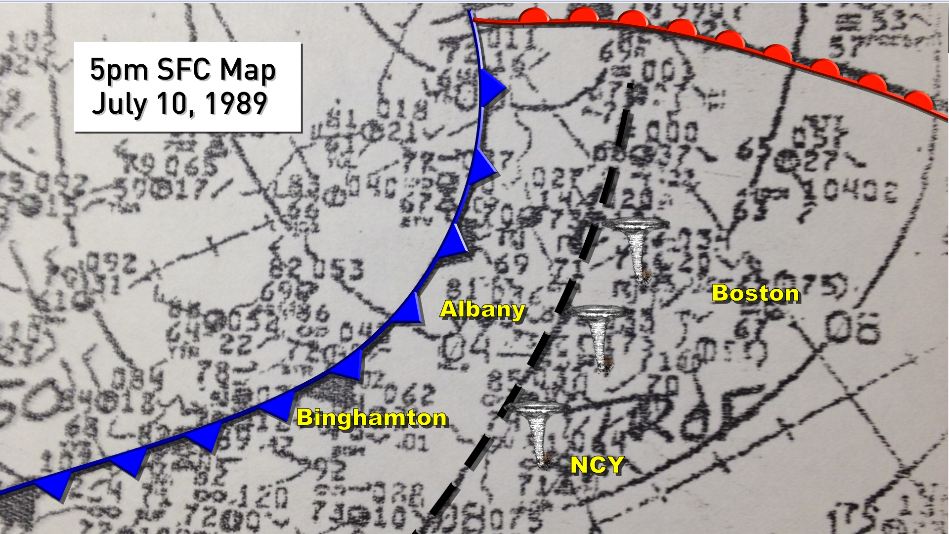 ---
Recap
The West Boylston, MA F1 tornado of July 10, 1989 impacted Worcester County in Massachusetts. According to NOAA (2019), the F1 tornado caused no fatalities or injuries, but caused $250 thousand dollars in property damage. The tornado touched down near Worcester Street at 3:15 pm EDT. The tornado travelled for 0.4 miles and had a maximum width of 50 yards.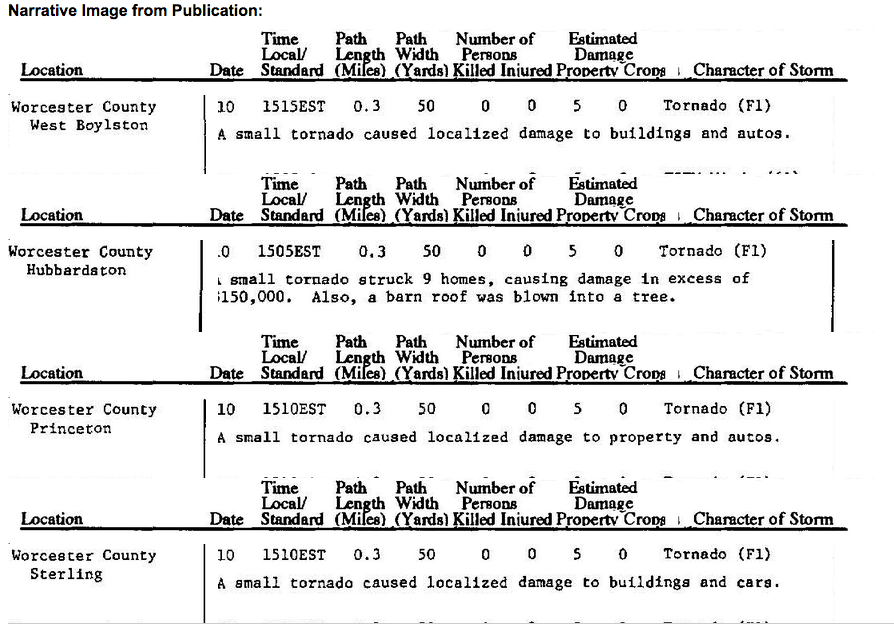 ---
Sources
LaPointe, S. (March 15, 2016). Monday, July 10, 1989. Northeast Severe Weather – Tornado Outbreak. Retrieved from http://slapointewx.com/wrgb/weather_historical_daily/1989/July10_Tornado.html
NOAA Central Library. (2020). U.S. Daily Weather Maps. Monday July 10, 1989 [PDF]. Retrieved from https://library.noaa.gov/Collections/Digital-Collections/US-Daily-Weather-Maps
NOAA National Centers for Environmental Information (2020). Storm Events Database. Retrieved from: https://www.ncdc.noaa.gov/stormevents/