This tornado crossed Wolfe lake and caused extensive damage. Hundreds of trees were downed, falling onto vehicles and cottages, crashing through their roofs and walls. One cottage reportedly had most of its windows shattered, and was 'blown' off of its foundation and destroyed. Boats and docks were overturned or blown out of the lake and some tossed onto the land. At one property, a canoe was sent flying through the air and was left wrapped around a tree.
Figure 1 depicts the surface observations at 5:00 pm EDT, which shows a low pressure system in southern Quebec with a cold front extending into southern Ontario and a warm front into eastern Ontario. The cold front became the focus for thunderstorms throughout the afternoon, which ultimately led to this F1 tornado.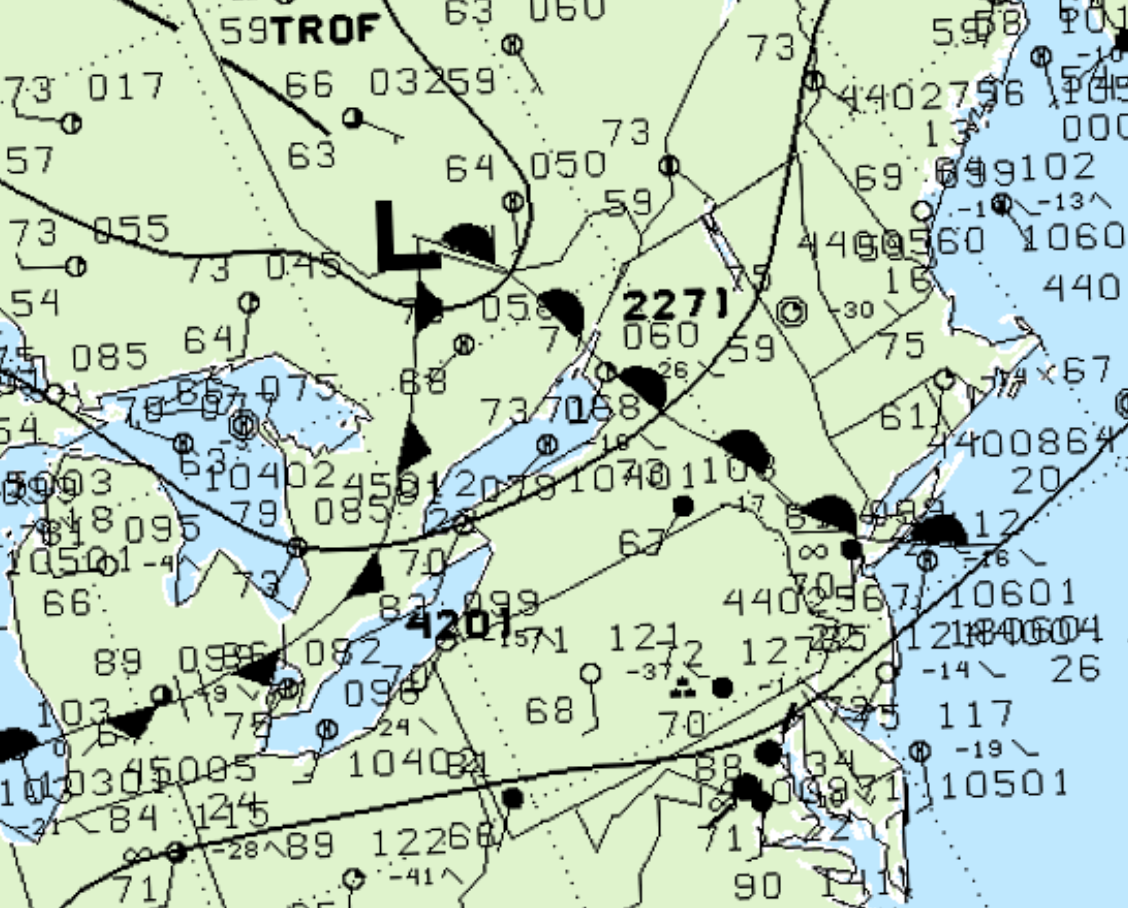 According to Environment and Climate Change Canada (2018), an F1 tornado touched down at 6:30 pm EDT near Wolfe Lake, ON. The path and width of the tornado was not documented by ECCC. The tornado caused no fatalities or injuries.
---
Sources
NWS Weather Prediction Center Surface Analysis Archive. (2017). Surface analysis 21Z Tue Aug 26 2003. Retrieved from: https://www.wpc.ncep.noaa.gov/archives/web_pages/sfc/sfc_archive.php

Environment and Climate Change Canada Data. (2018). Canadian National Tornado Database: Verified Events (1980-2009) – Public. Retrieved from: http://donnees.ec.gc.ca/data/weather/products/canadian-national-tornado-database-verified-events-1980-2009-public/