Published on
Looking like a low-end day, we hopped in the car and sped off toward Salina, Kansas. A supercell had already been dumping copious amounts of large hail as it meandered off to the south.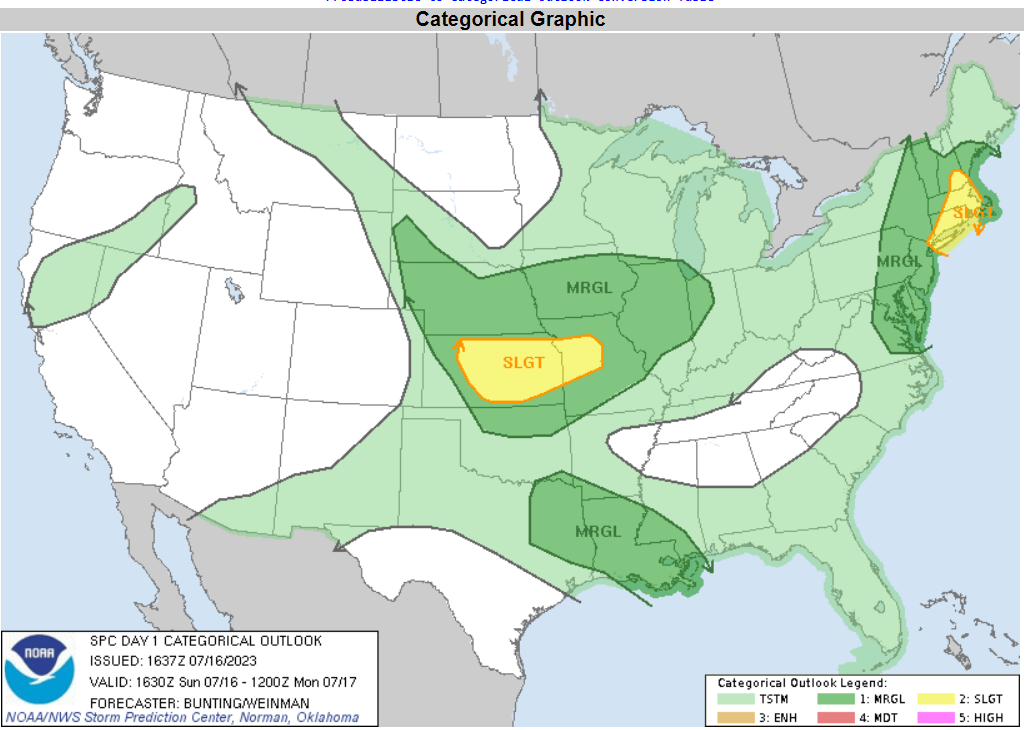 We finally caught up with this prolific hail and wind producing supercell south of Great Bend, Kansas. As it had some erratic movements, to the southeast, then to the south, to the southwest and then back to the south, it was a challenge to predict where it might go.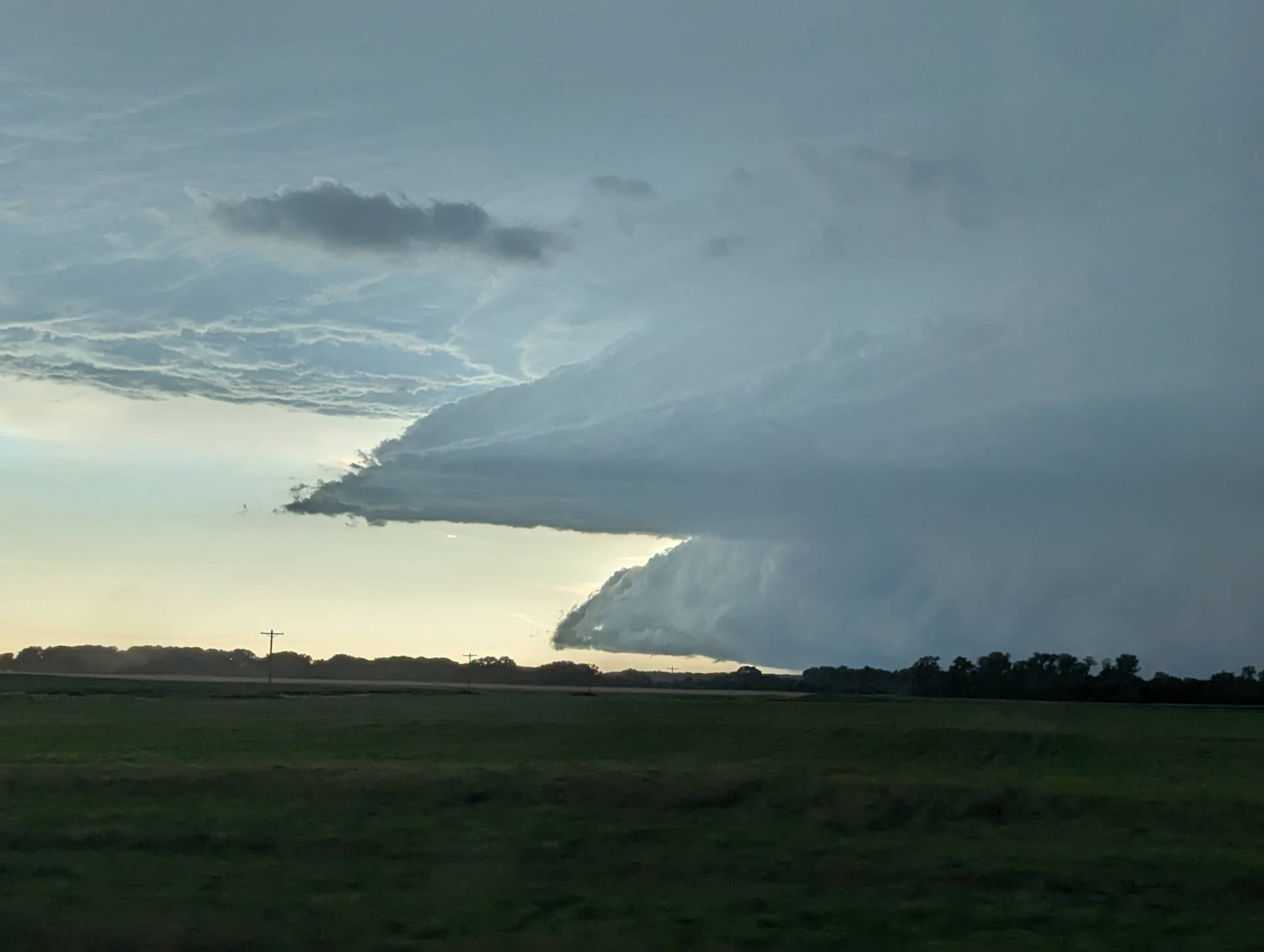 Once we were able to get ahead of the storm – wow – the structure was simply amazing.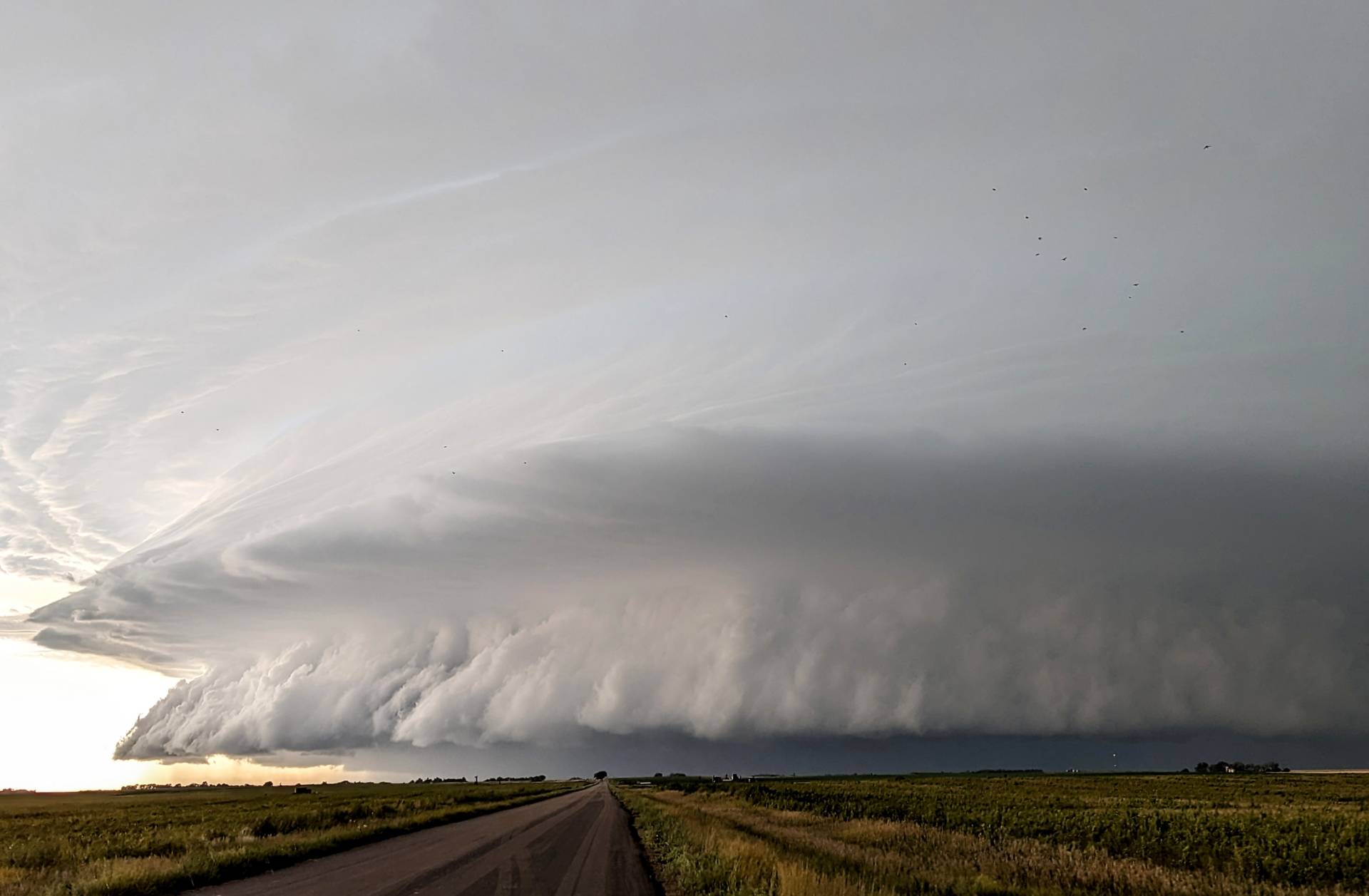 As the sun changed elevation, the colors of the sky did as well.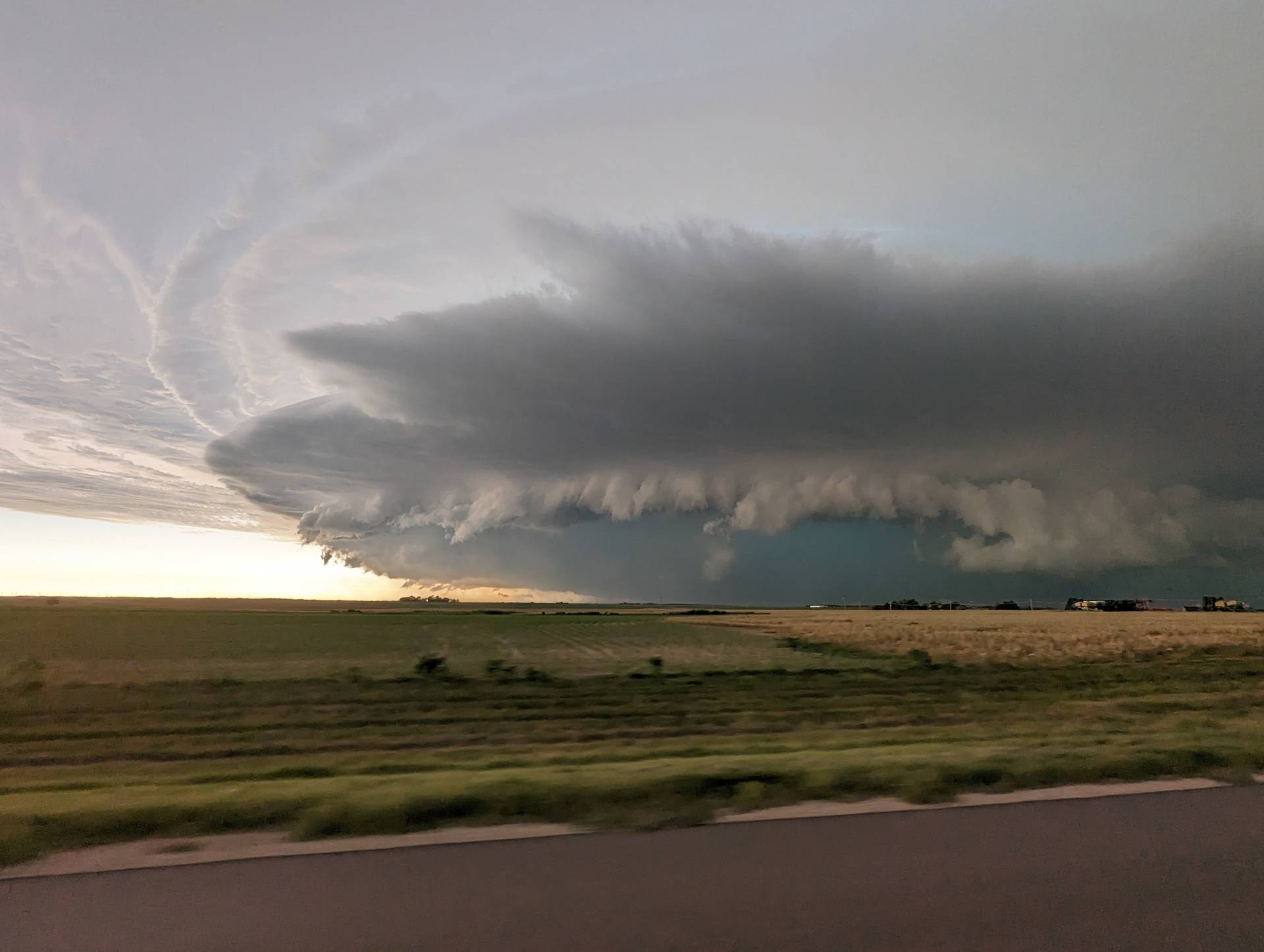 We let the storm over take our location just west of Pratt, Kansas, and the amount of wind and wind driven hail was amazing.
The sky at sunset created a really cool view – especially with Mammatus clouds overhead.