Published on
Storm Prediction Center Category: Moderate Risk
Target: Eastern Colorado
We started the day in Liberal, Kansas, waking up to a SPC Moderate Risk area in our target zone. Approaching Springfield, Colorado in the afternoon, the first storms were already organizing.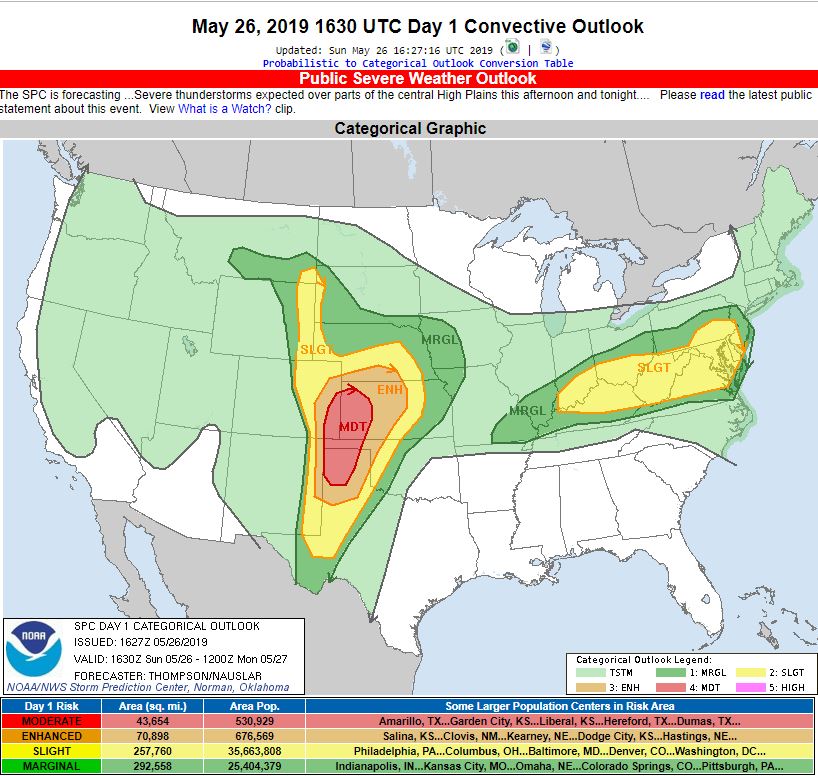 After gassing up and grabbing a quick lunch in Springfield, we got into position just south of town to watch the first storm rolling up from the southwest. The storm dropped copious amounts of hail, but never appeared to have enough rotation to produce a tornado.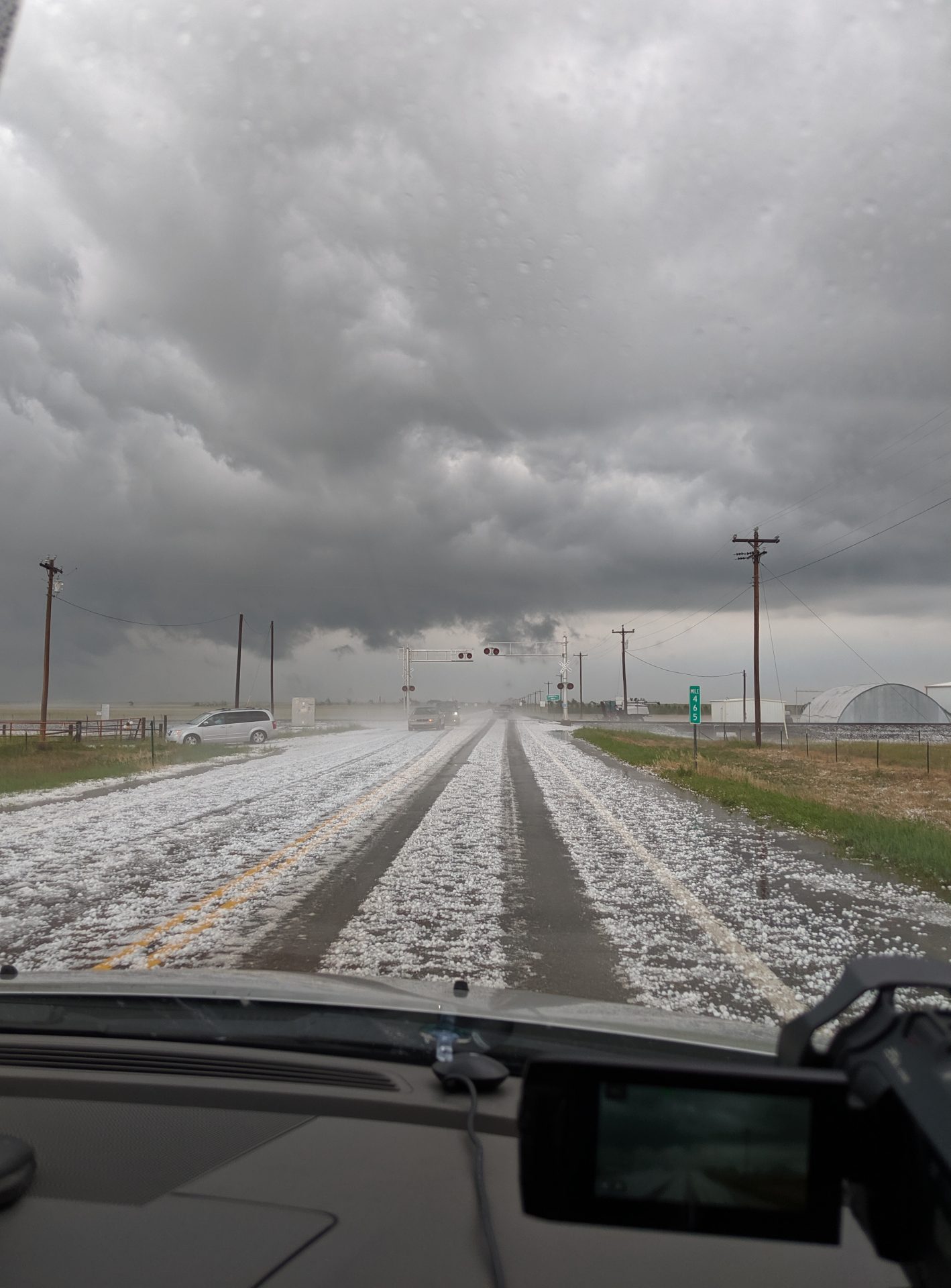 The first storm eventually weakened, so we opted to get into position further north near Lamar, Colorado. The storm near Lamar produced a couple of brief tornadoes, but a rain curtain obscured our view.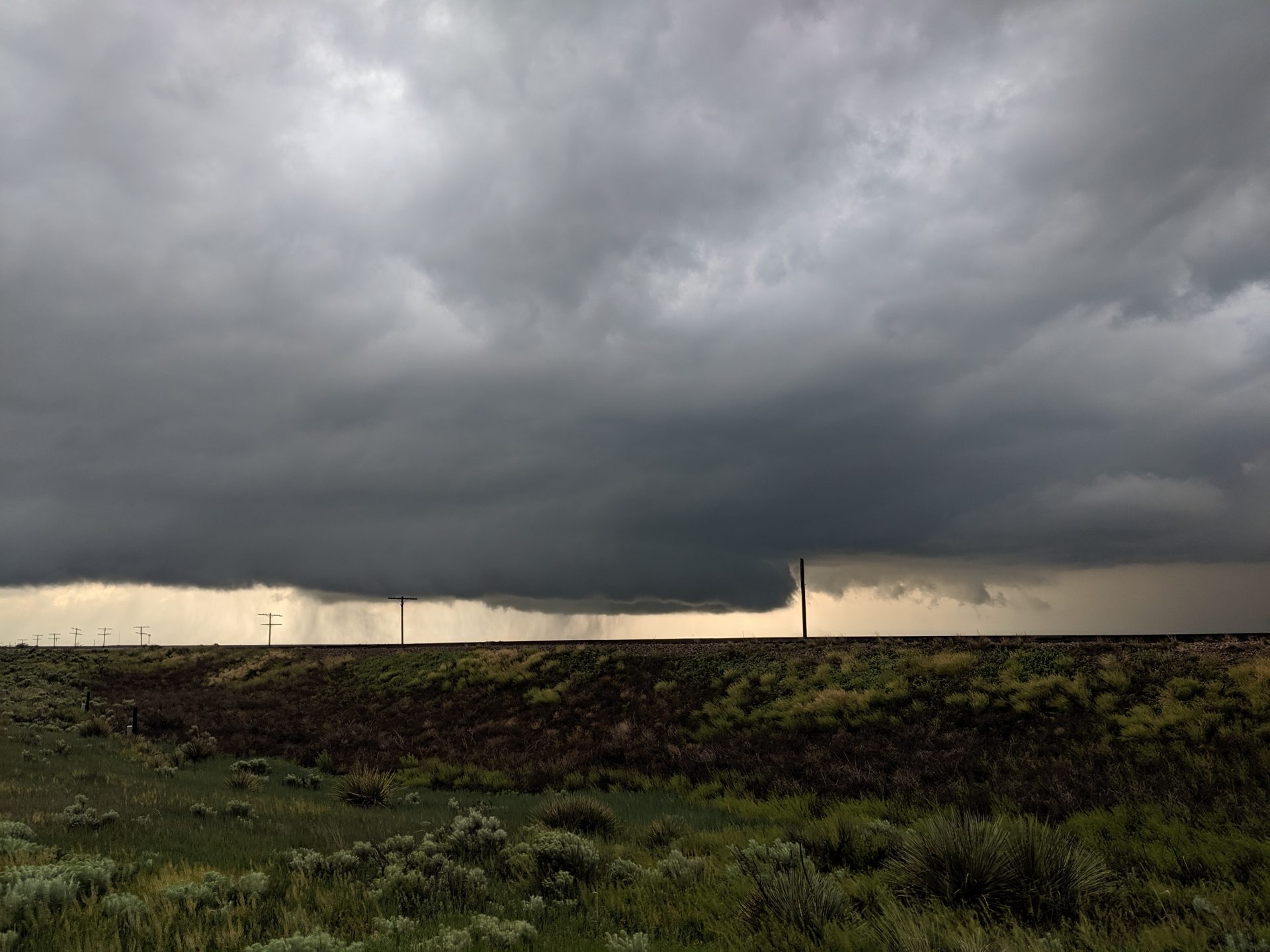 The storm still looked organized as it passed near Eads, Colorado before moving into a slightly more stable environment, becoming a supercell capable of large hail.
Tornadoes also developed near Colby, Kansas, but were generally wrapped in rain. It was a long drive, many minutes spent without radar updates due to the lack of robust cellular network across Eastern Colorado. Still, it was great to get out and see good friends along the way.