Published on
We started off the day like we do during most possible chase days: analyze the surface observation map and peek at the weather models. After mulling over the data, we decided on a region near Dodge City, Kansas.
The 3:30 p.m. Storm Prediction Center Day 1 outlook showed a Slight Risk area from Western Iowa southward to the Mexico border, pictured below.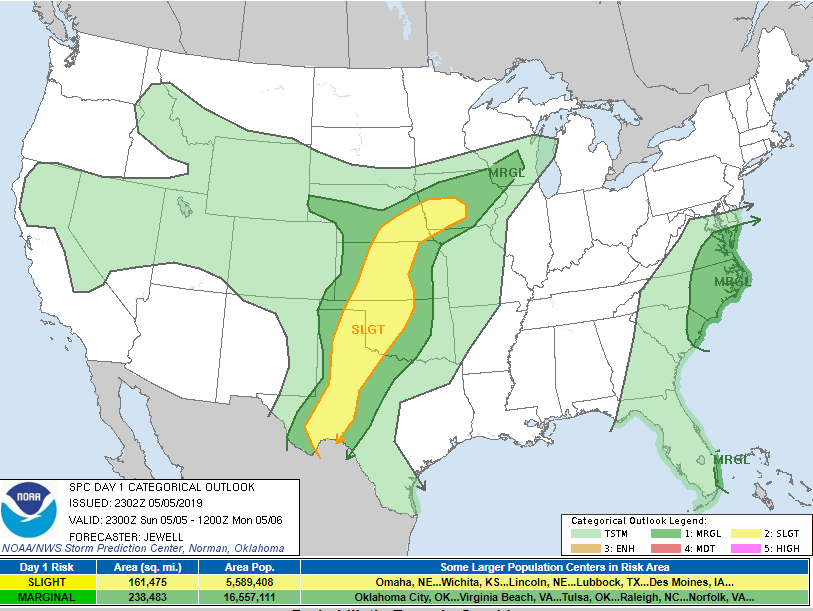 As weather enthusiasts, we focus less on the possibility of seeing a tornado and more on documenting as many storms as we can. The tornado threat on this day was not considered great, with a 5% chance of a tornado within 25 miles of a point. The tornado percentage map is pictured below.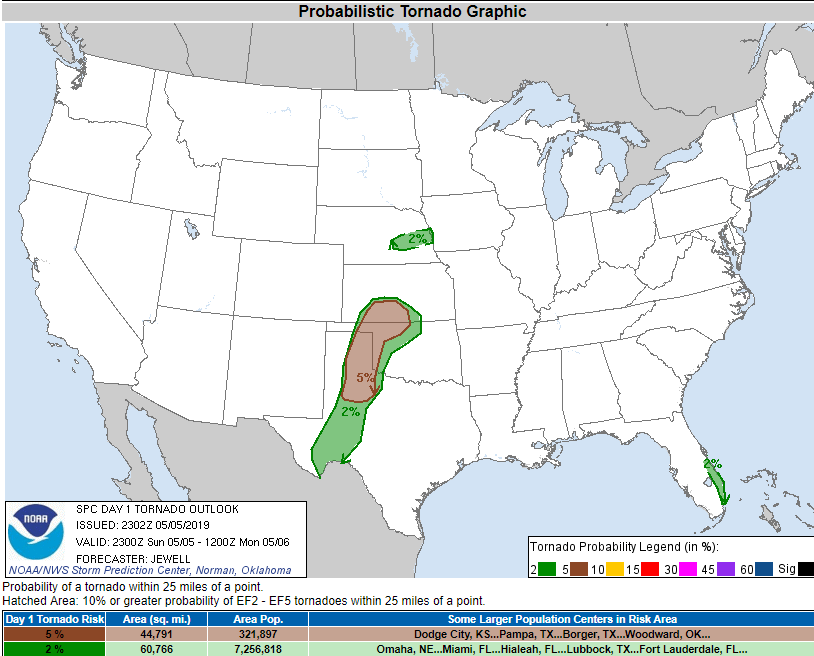 Our target area of Southwest Kansas, near Dodge City appeared to be on track as we continued west from Wichita. As we approached the town of Fowler, it became apparent that the first storm within our target zone was developing. The photo below depicts the storm developing, taken from 7 miles north of Meade, Kansas.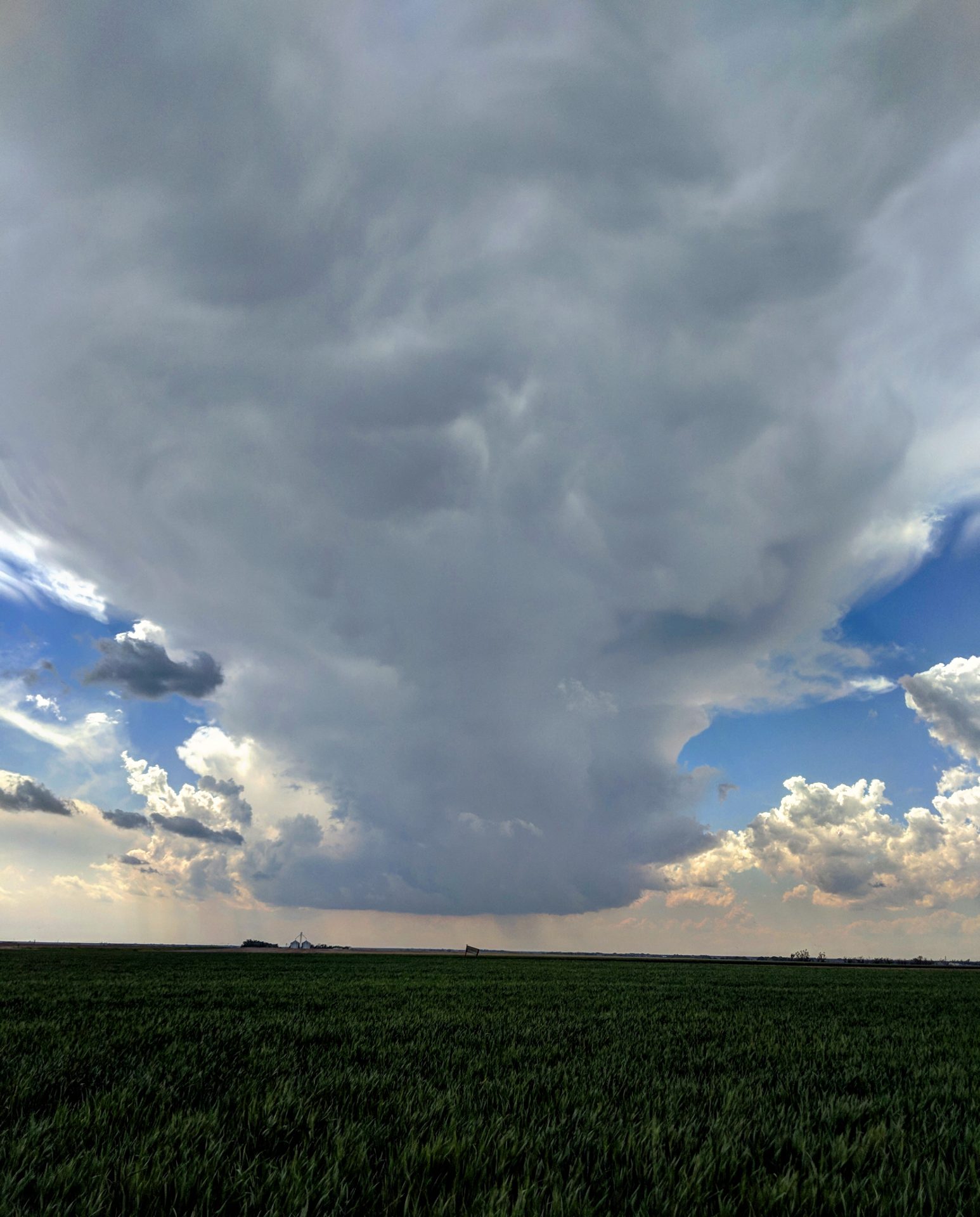 We sat in the same general location for almost three hours. Normally, strong supercells move at anywhere between 20 and 50 miles per hour, but this one was fairly stationary. The National Weather Service warned for tennis ball sized hail. We briefly saw half dollar sized hail 4 miles north of Meade, but never anything larger. The team was getting a little antsy, but as we approached the 7 p.m. time frame, the storm anchored onto a boundary and started to spin.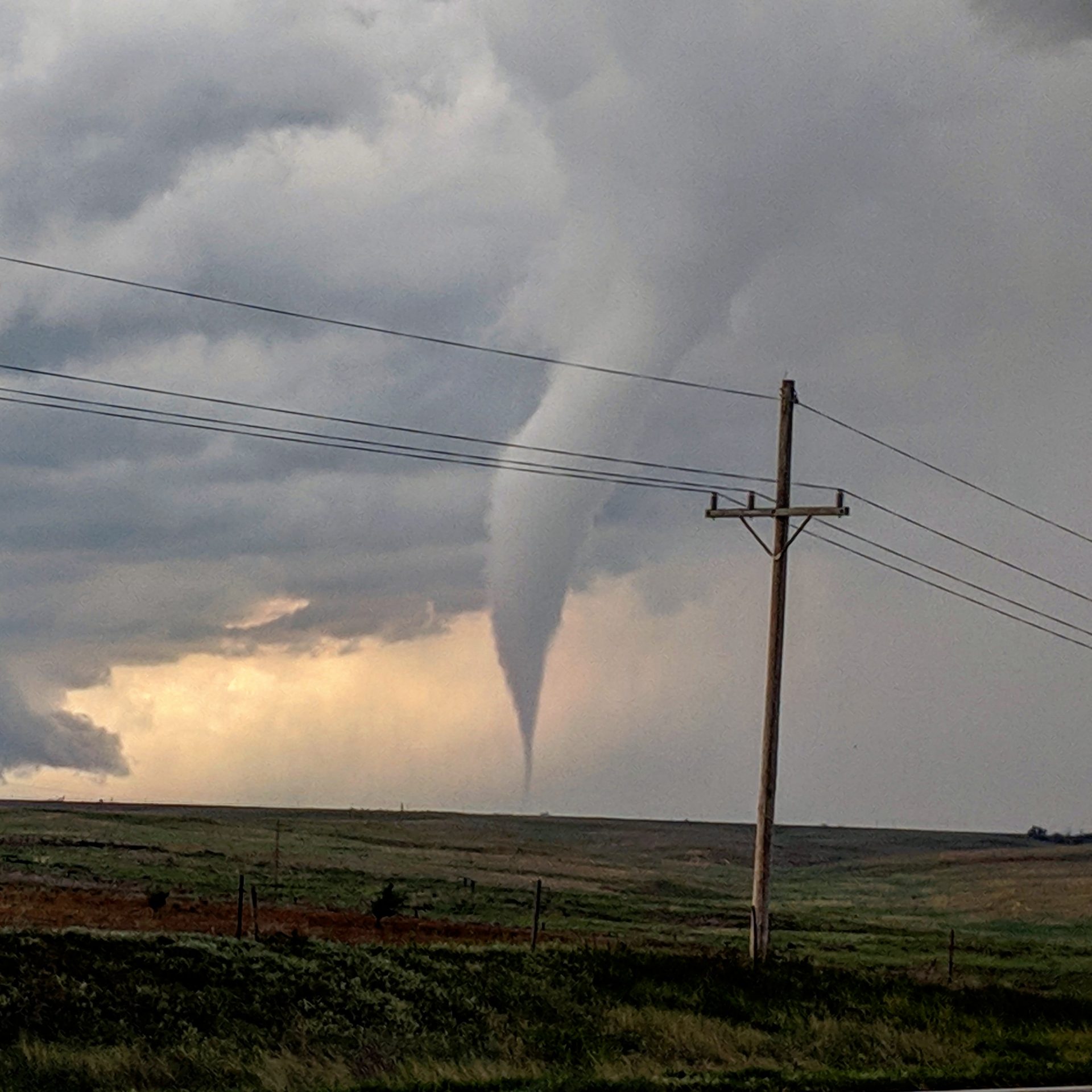 Within a minute of developing a funnel, we had a tornado! At 7:16 p.m. the tornado was located 6 miles northwest of Meade, or about 2 miles northwest of our location. The tornado lasted less than a minute, but as our first tornado sighting of 2019, we were very excited.
As darkness began closing in, we started our trek back to Wichita. We stopped to photograph the under side of a supercell over the wind farm near Minneola, Kansas. Overall, it was an incredible day!