Published on
This impromptu chase was spurred by Beth. Seeing cumulonimbus clouds billowing to the north of Wichita, we jumped in the car to go investigate.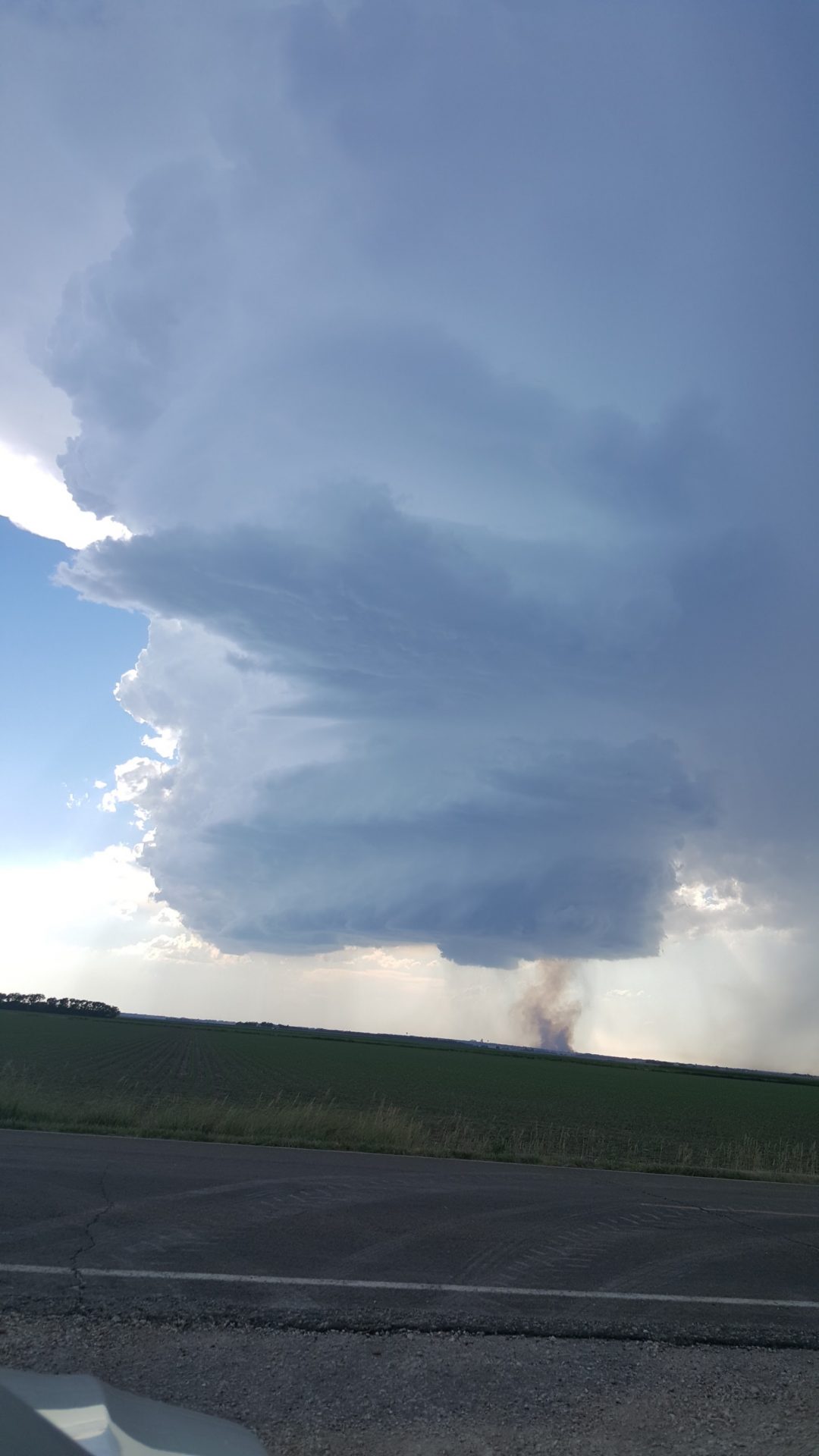 The storm was producing large hail and lightning, the latter of which caused a fire. The storm looked especially ominous because of the smoke getting sucked into the updraft of the supercell.
Shortly after, it developed a southwest moving tornado.