Published on
We decided to chase in North Central Nebraska on May 29, 2022. The Storm Prediction Center had an Enhanced Risk of storms draped across the region with storms expected to develop in the 6-7 pm time frame.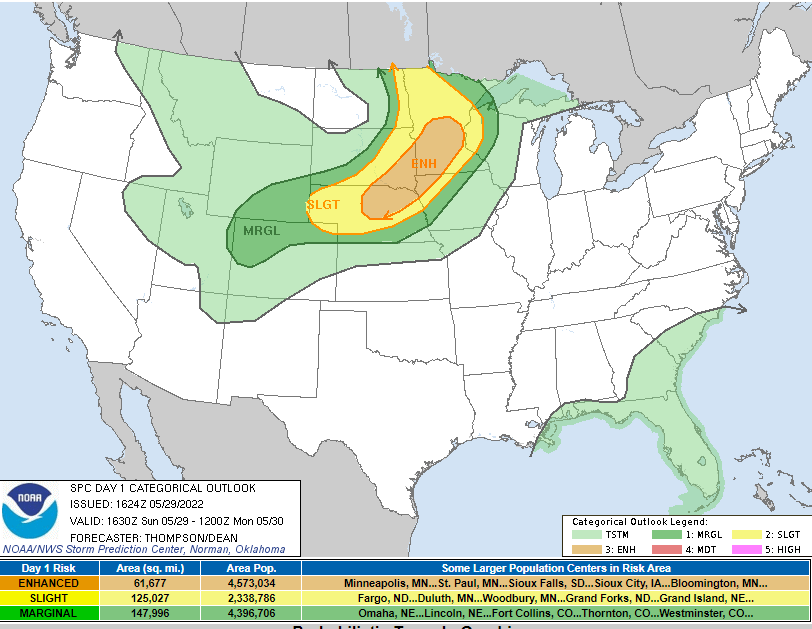 The first storm (and virtually the only daylight storm of the day) developed to the west of Taylor, Nebraska. Structure wise early on, it wasn't as pretty as past storms, but as a storm chaser, you take what Mother Nature gives.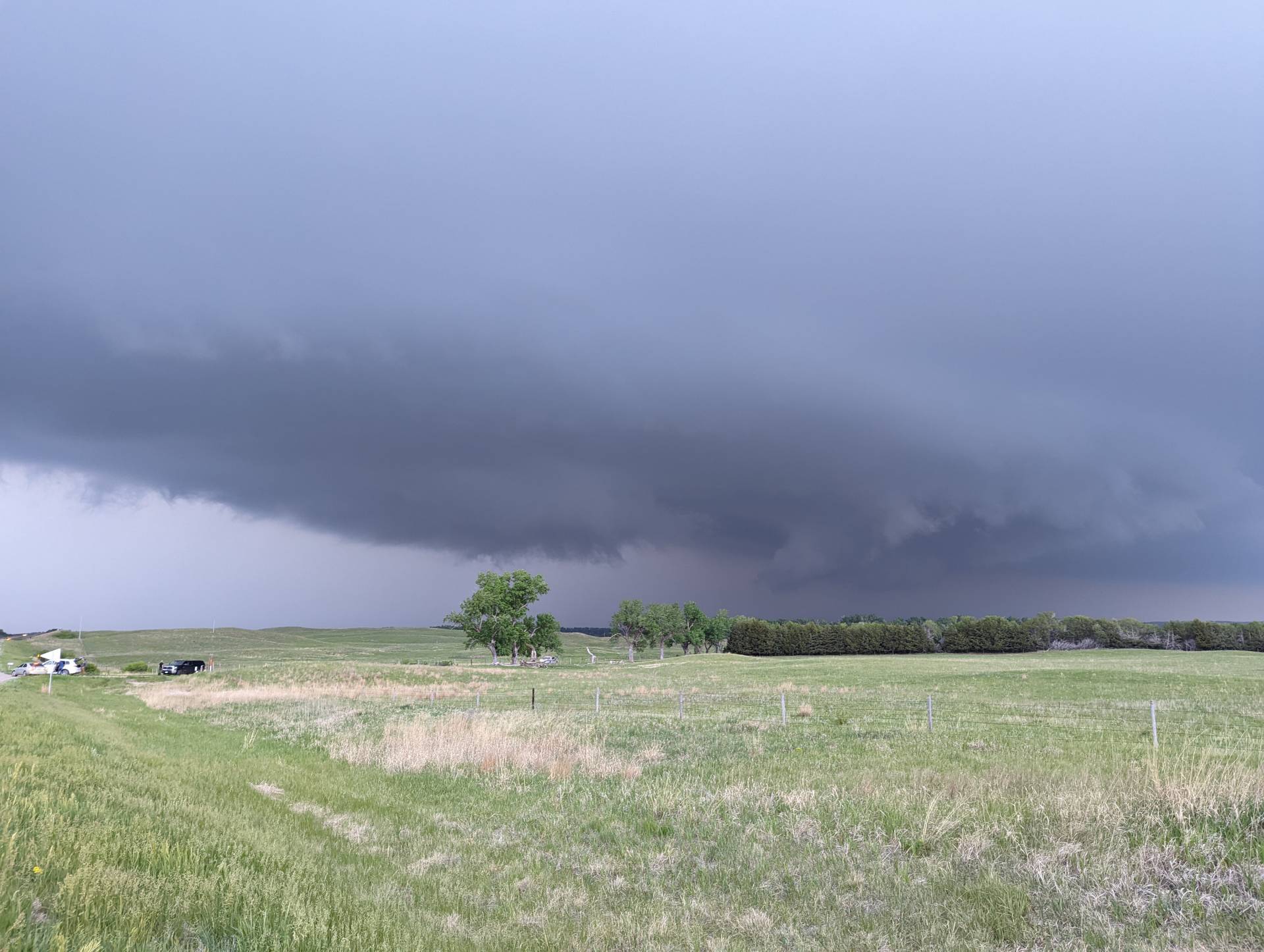 The most exciting part of this chase was the enormous hail found 12 miles north of Taylor as the storm was passing. Along the highway, we noted golfball sized hail, and as we approached the highway going back east, we stopped to see what large hail we could find.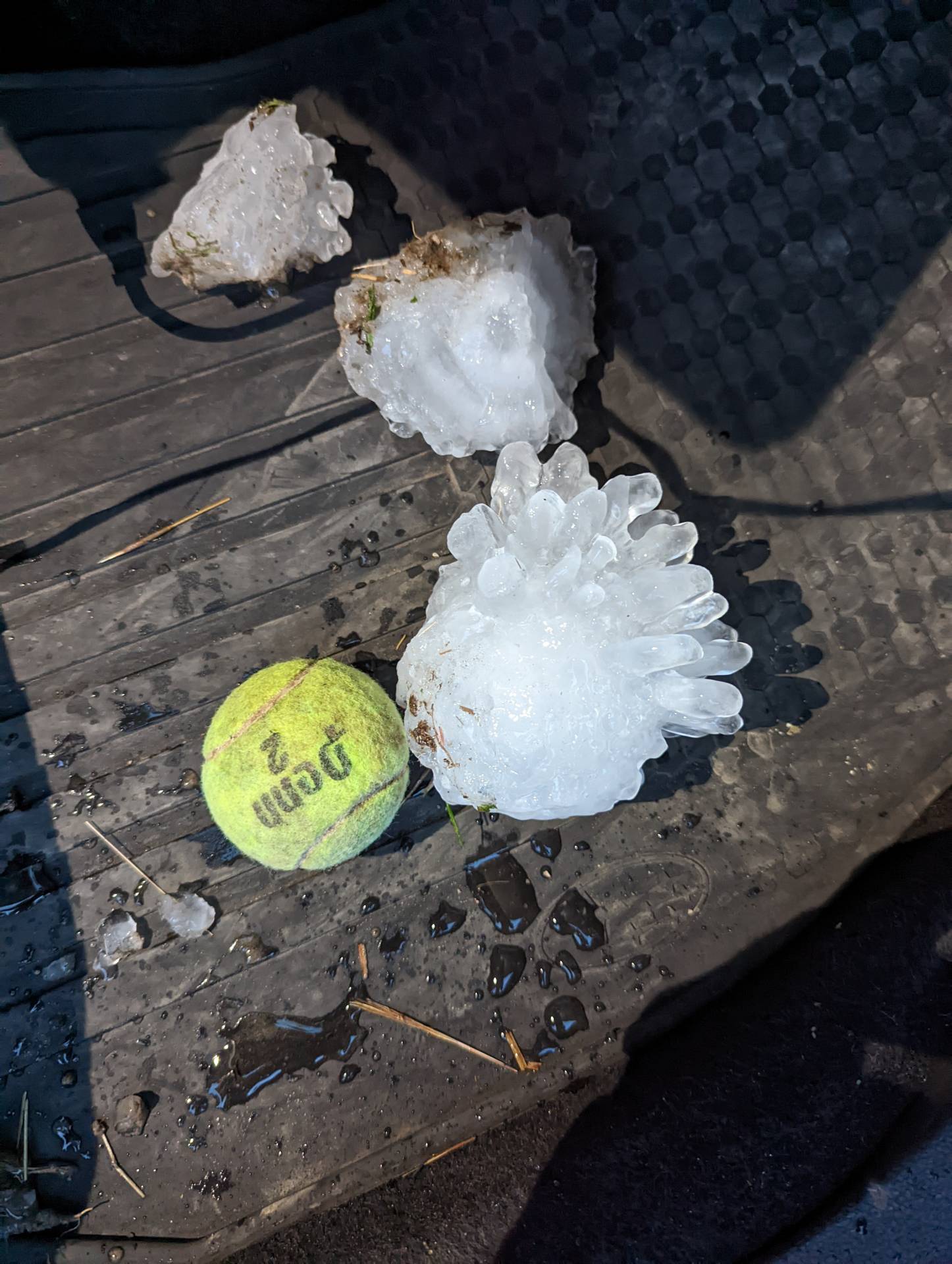 Holy hail! These stones had been melting for several minutes when we arrived. Some larger than baseballs, possibly approaching softball sized. A few stones we found dwarfed our tennis ball in size.
Once we were done documenting the hailstones, we decided to call the chase, as it was after dark and the storm was moving into an area with limited road options.