Published on
Looking like a fantastic chase day initially, complications with showers across Central Oklahoma kept the atmosphere stable in Northern Oklahoma and South Central Kansas. Initial target was Pratt, Kansas – but as the day went on, it was clear the bigger play would be Northwest Kansas (out of reach) or Central Oklahoma. My team and I opted for the Central Oklahoma play and set up near Chickasha, Oklahoma.
Early on, we hopped on a tornado warned storm that produced a couple of brief tornadoes near Tuttle, Oklahoma. We never got a great visual, although we saw a brief double-helix white rope off to our east, mostly imbedded in rain.
Things quickly turned wild as sunset approached. We set up in the tornado-battered town of Cole (hit on April 19, 2023) and watched as a wall cloud wrapped up and funnel developed.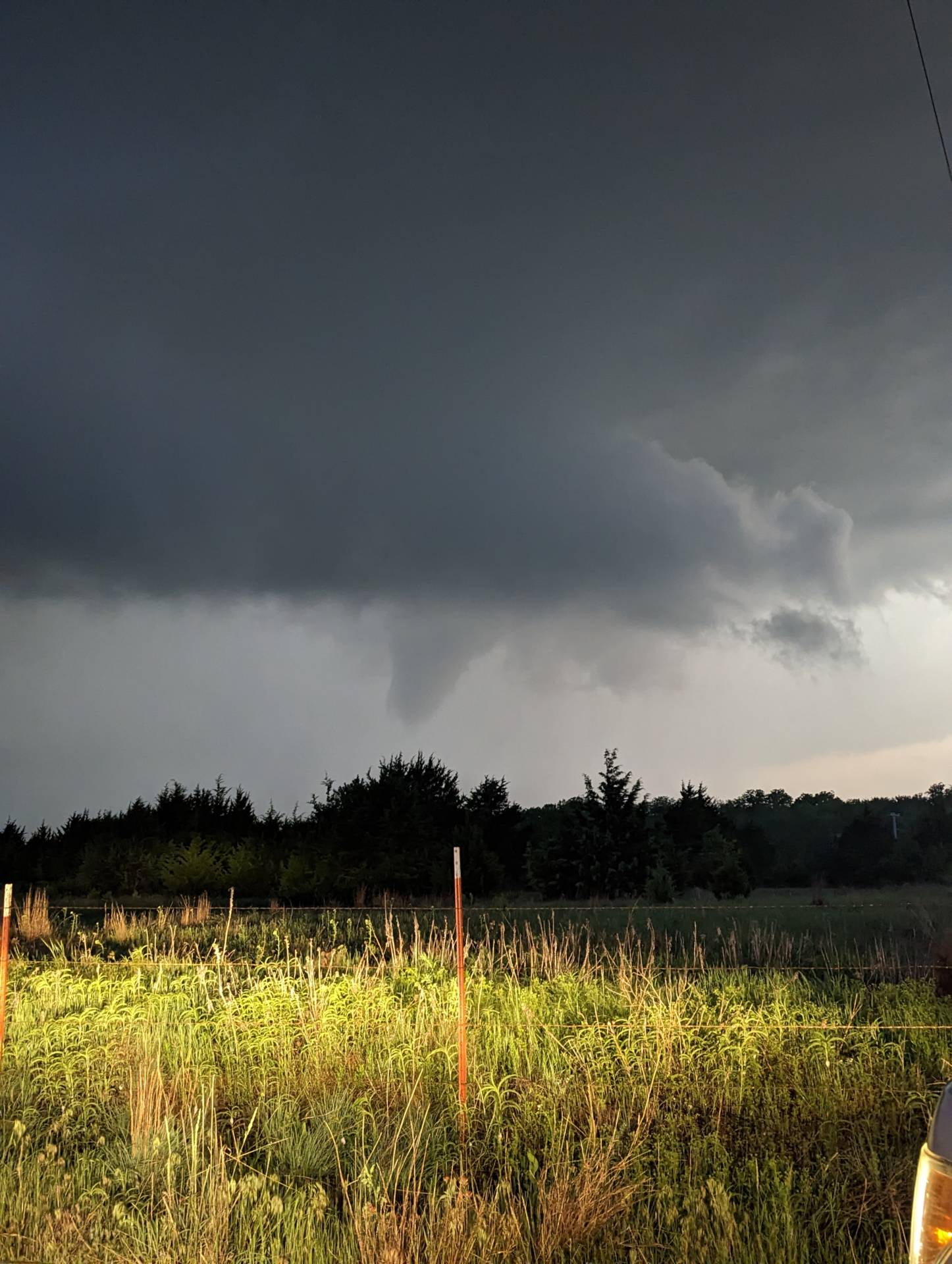 We eventually bolted back east to stay out of the bear's cage – setting up in the Dollar General parking lot in Goldsby.
Once the Goldsby tornado dissipated, we decided to call the chase due to the HP nature of the storms and we aren't big fans of after dark chasing. More tornadoes caused damage just a few miles off to our east in Noble, Oklahoma – we were able to see a power flash from the tornado as we left the area.