Published on
This second day of my chase trip started with a stalled cold front/boundary across northeast Colorado. With moderate instability forecast beneath 40+ kt shear, supercells were on the menu, with a slight possibility of a tornado, particularly with any boundary interactions. Before I got rolling, my target was Sterling, Colorado, with a goal of lining up convection firing on the dryline or stalled front and shooting for best options as it followed or began to cross the boundary. I really wanted to be mindful of the boundary's location and not to follow storms too far across it before retargeting anything new firing upstream with a fresh fetch of unstable air.
I began the day boondocking near Scottsbluff, Nebraska, under low, gray stratus and headed southward. I had to take a photo detour near the Wildcat Hills when I saw how the low clouds and fog were dressing up the terrain.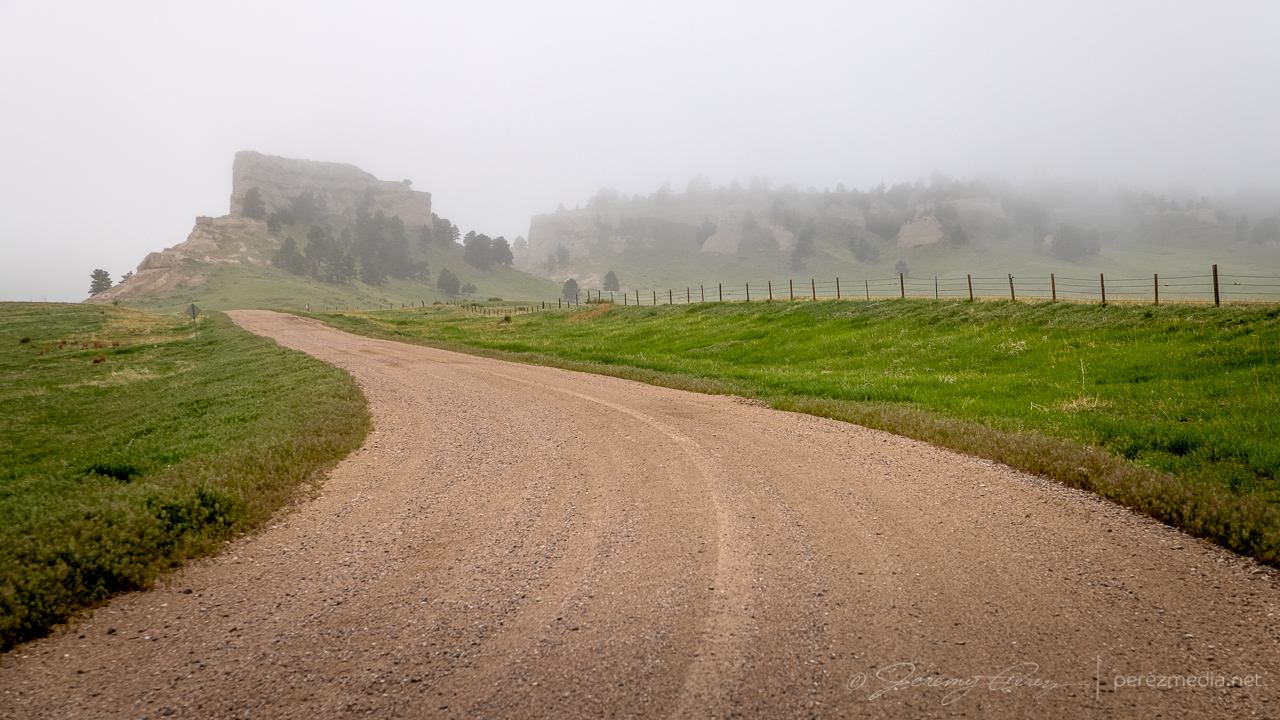 By the time I got Sterling, it was evident the boundary had set up near Akron and was curling up to the northeast corner of the state. So I decided to set up shop further south near Akron. As I headed that way, a horseshoe vortex arched above the bubbling cumulus. That seemed like a good sign for vorticity charging the atmosphere.
I eventually sidled up to Akron and watched as agitated convection sheared downwind and distant upstream bases grew heavier. Eventually a cell to the southwest started to get itself together and I moved a dirt road a mile east of town to watch it approach. It was distant enough that the base was mostly in profile, but some detail was becoming visible with scud fingers constantly grabbing my attention.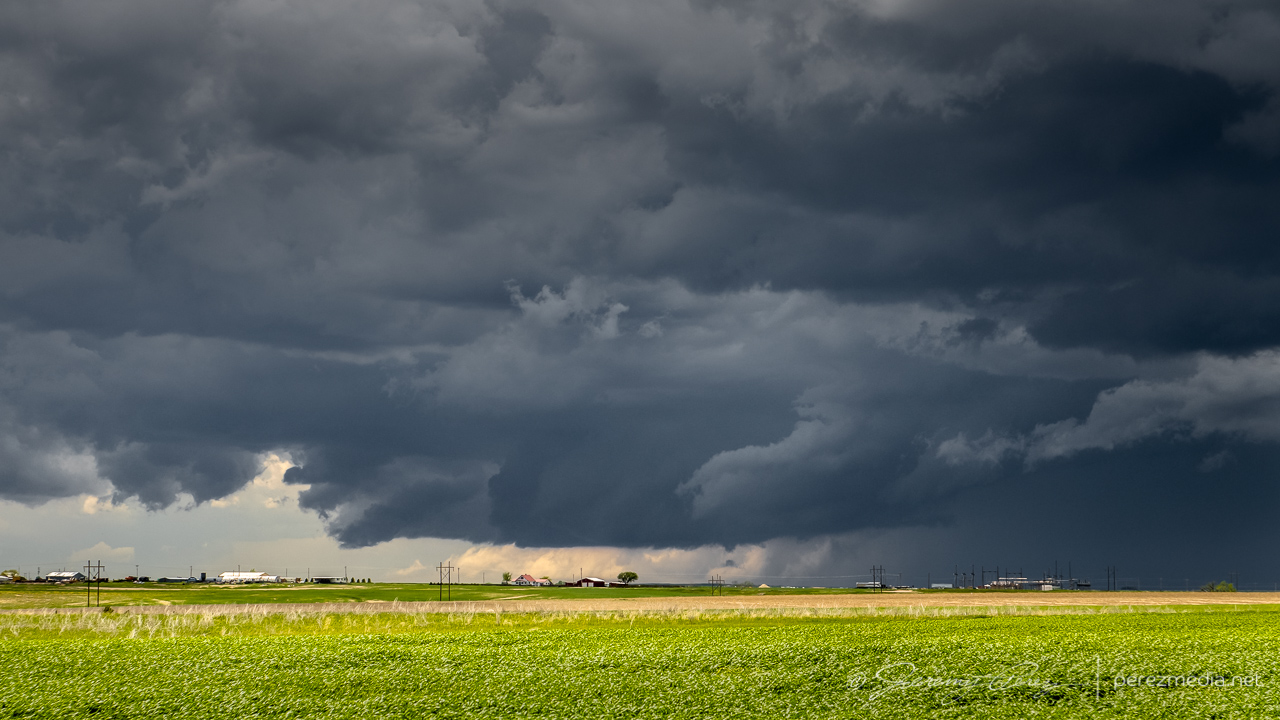 I finally moved north a bit to keep pace with it, figuring it still needed time to gather strength as it gradually edged further east and closer to my chosen road network. Just three and a half minutes after making that move I glanced out the side window and noticed a thick rope funnel descending to the tree line. I quickly pulled into a broad field access, grabbed the telephoto and snagged a few quick shots. I foolishly tried to get the video camera set up on a tripod to record it, but in the 60-ish seconds it took me to fumble around with that, the tube had started to separate and degenerate. So I grabbed a couple more shots of that before it completely dissipated. I dropped a spotter report for a funnel with inconclusive ground contact. Others that were closer confirmed it as a tornado though.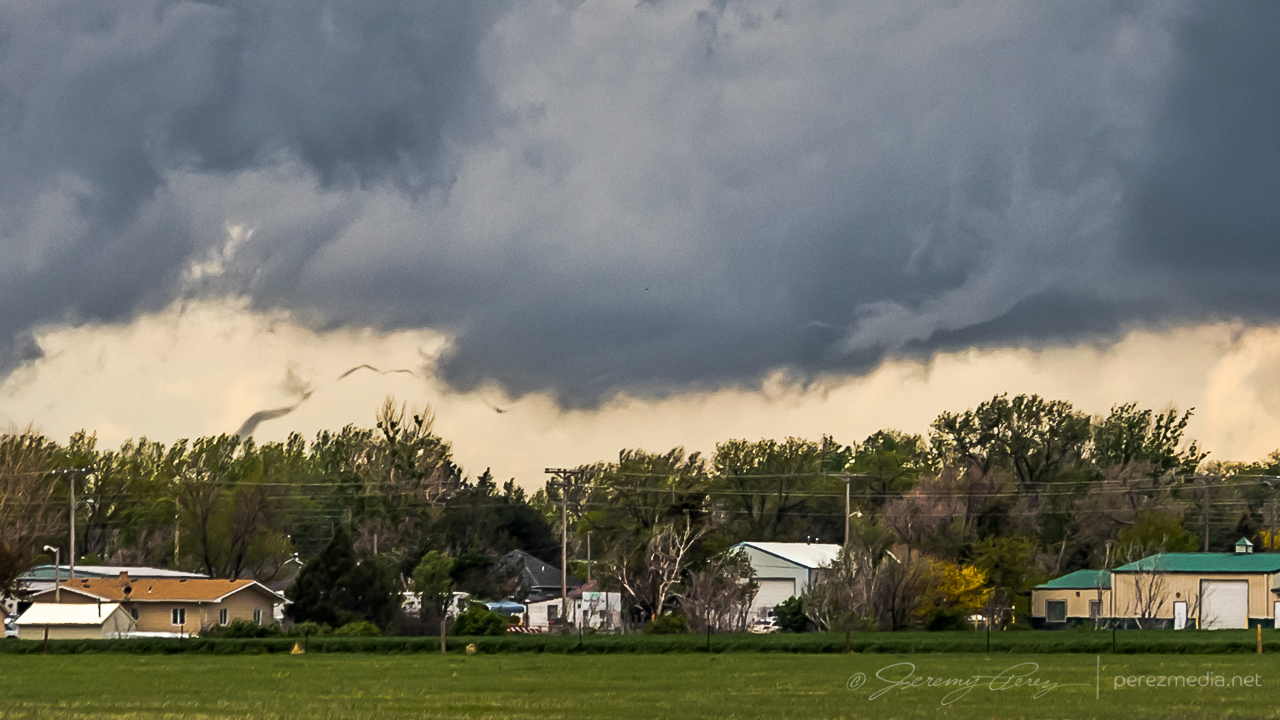 For being 26 miles out, I was pretty happy with how the telephoto shots turned out. I kept pacing it further north, to see if it would produce again. It developed a new wall cloud with a robust cauda, but the terrain was preventing me from getting a decent idea of what was happening at various points, as far east as I still was from it.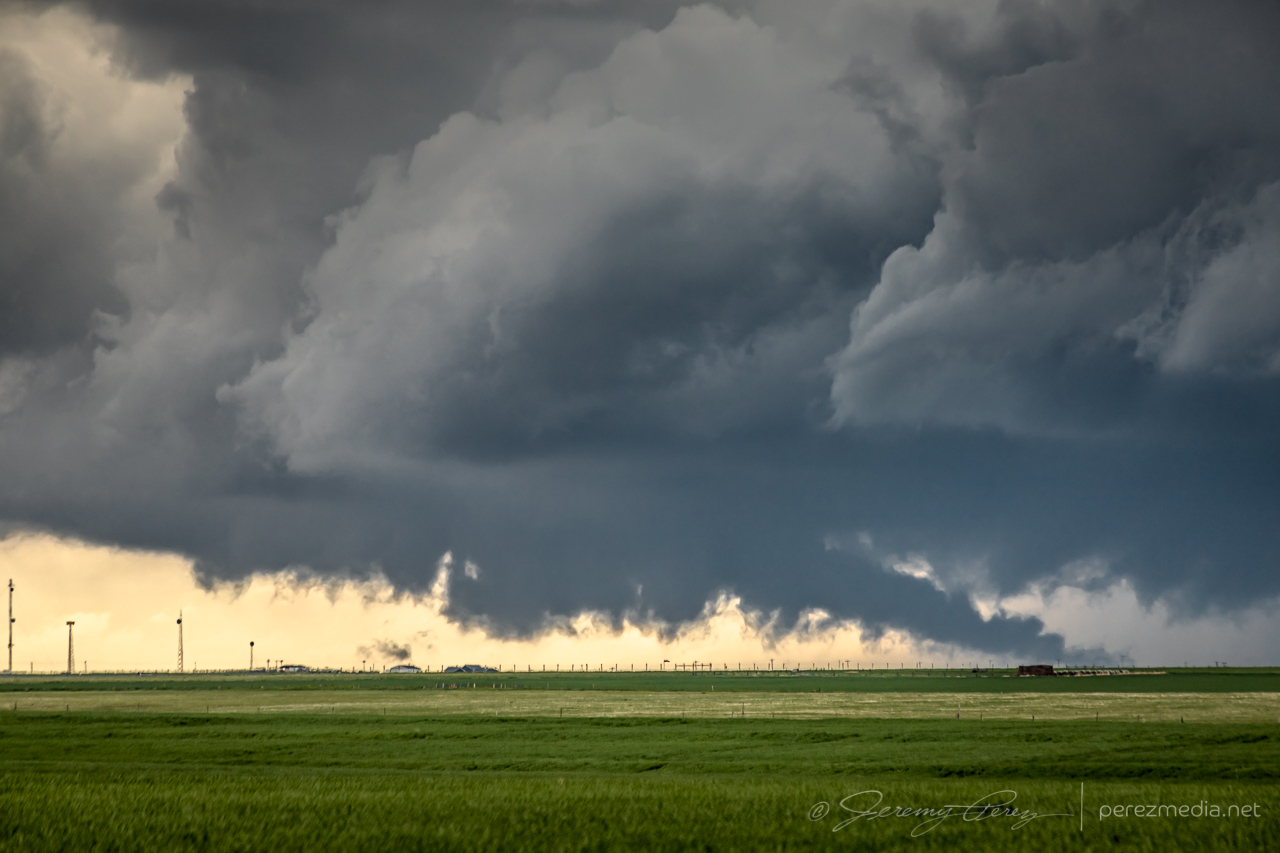 Meanwhile, convection to the south was getting serious and I needed to keep an eye on that to be sure I had escape routes and needle-threading options ready to go. At 2003Z, some scud fingers to the southwest caught my eye and I took a couple shots. The time, position, and angle on those shots correlate to a tornado report. Very much uncertain from my perspective though.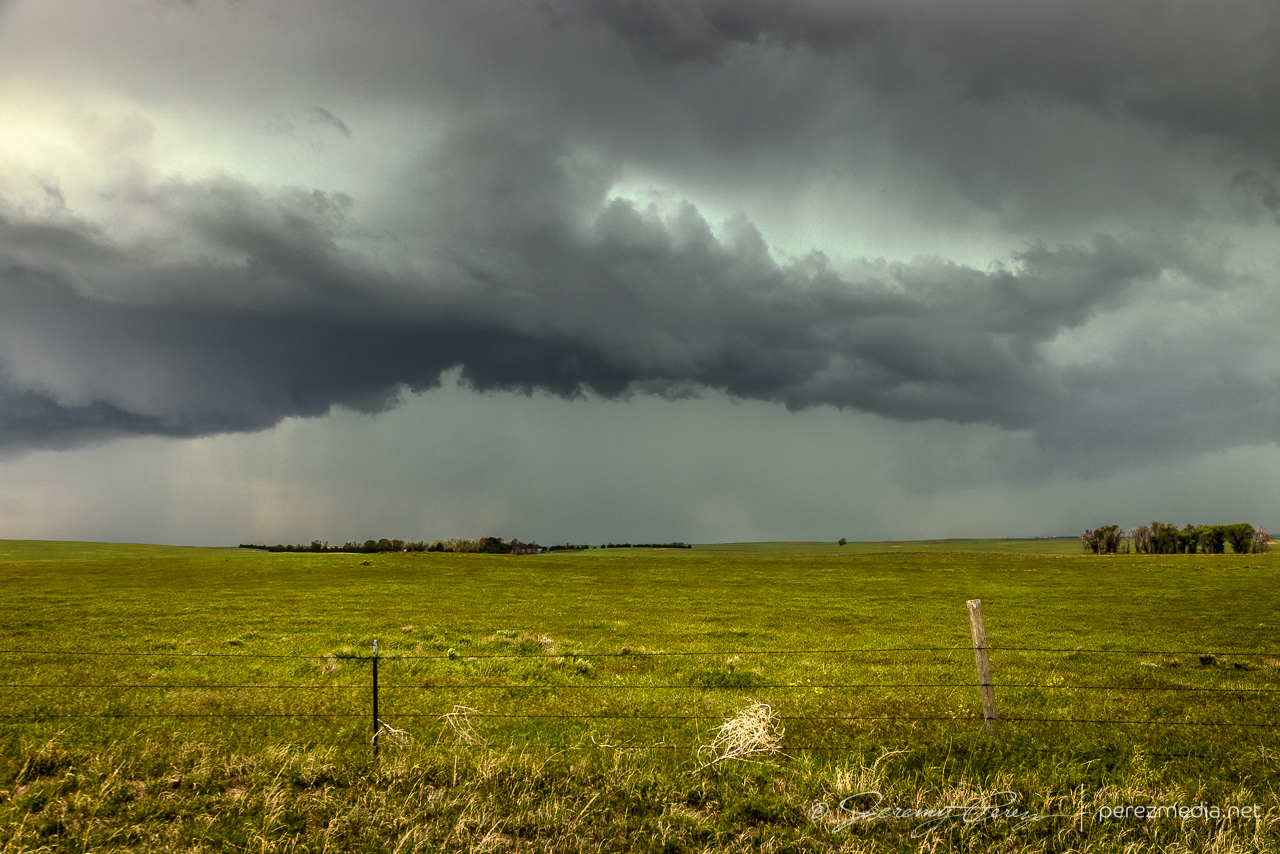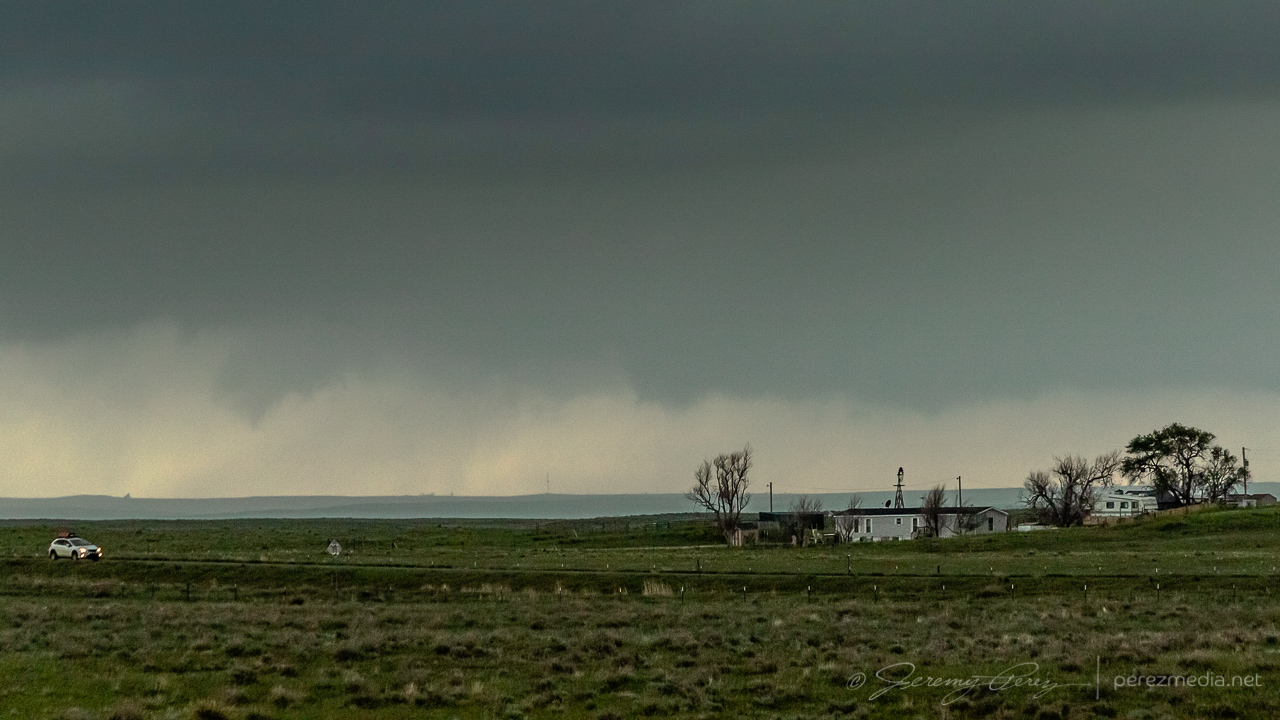 As I kept heading north, a new storm formed in my path and developed rotation. I followed it from behind and had a chance to watch the base lower a bit before it wrapped up in precipitation. The sky was getting a bit crowded for my taste by this point, so I stopped at Sinclair to let things move by. I headed northeast from there to see if any new convection might interact with the boundary, but nothing new was firing southward and what was already active was moving too fast and far out of reach to catch up with. So I finally called it off a few miles north of Holyoke and watched things recede to the north.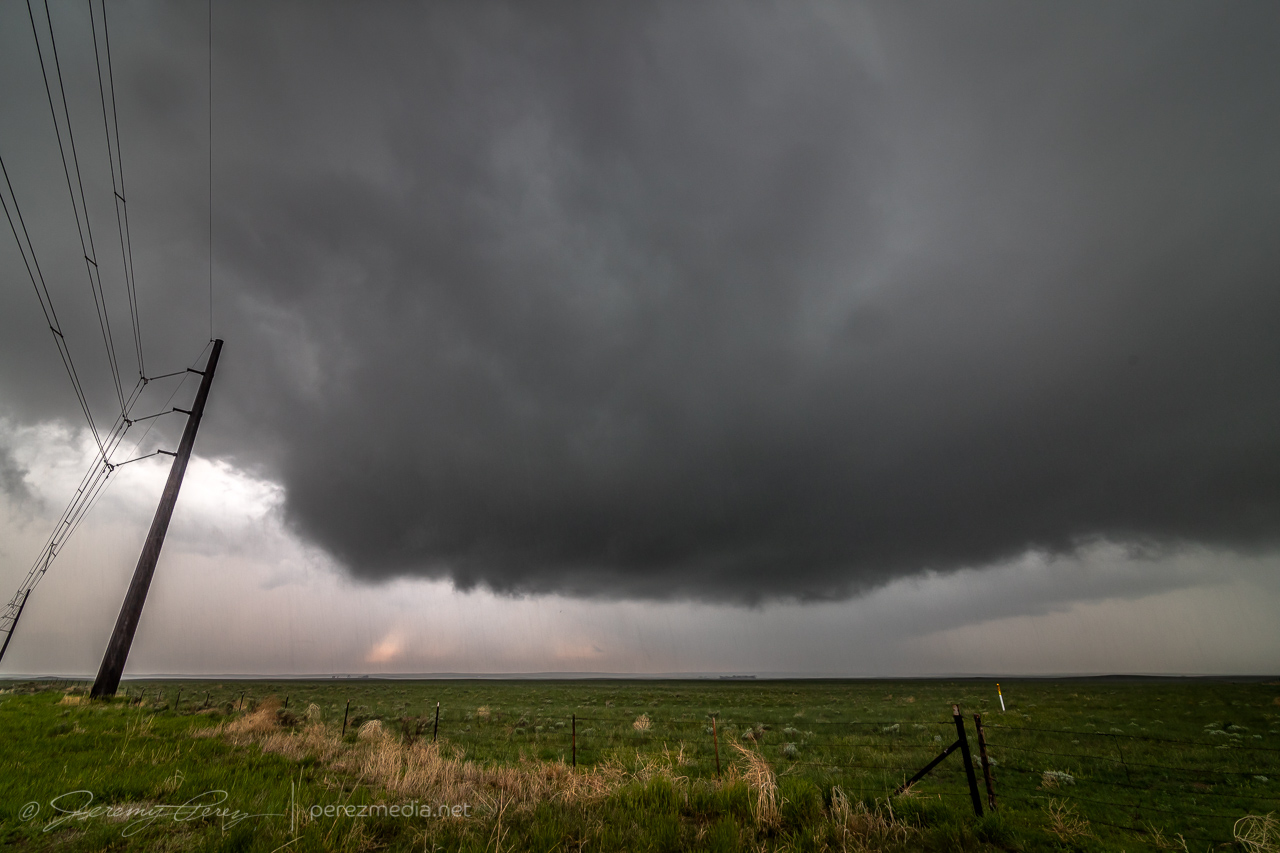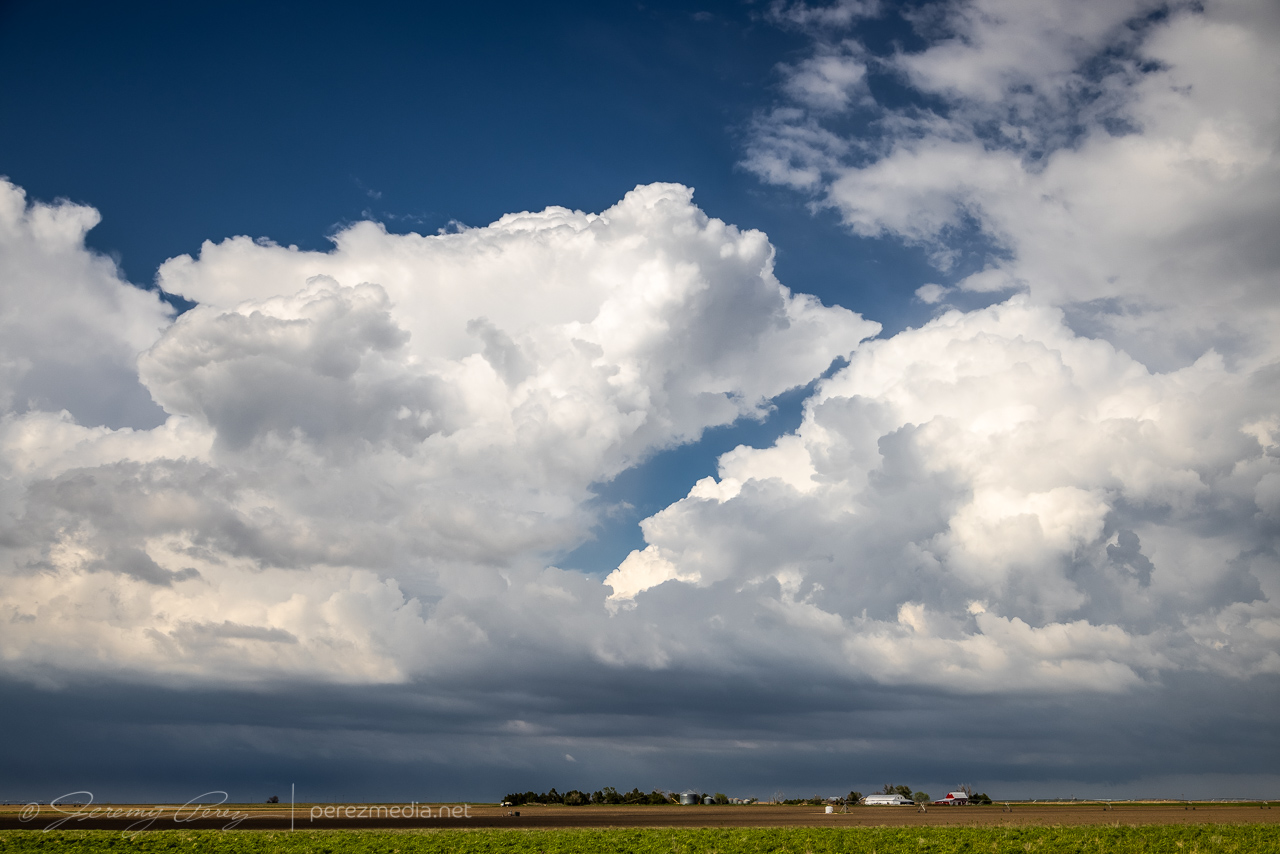 I decided I'd get a hotel for the night in Wray to freshen up for the next day's setup. On my way back south, I found this sassy bull snake sunning in the road. Before moving it into the field, I decided to be annoying and interact and get a bunch of photos. It was a persistent lunger, but only bounced its head off me even when I gave it a chance to latch onto my arm. Something seemed to be wrong with its mouth, which had a strange smirk to it. Looking close at a couple photos, I think it had an abscess/infection in its lower right jaw. Hopefully it recovers from that.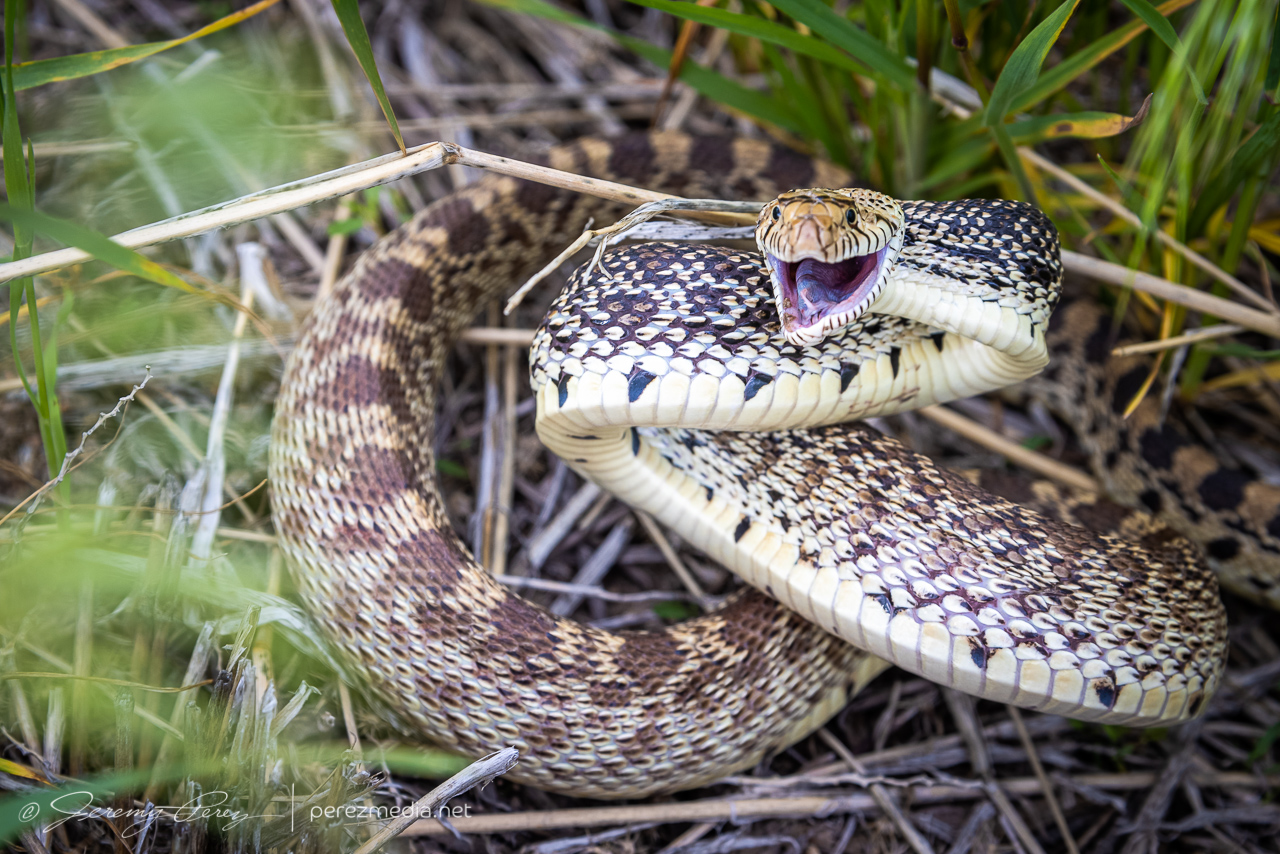 After checking in to my hotel, new storms were moving in from the west. So I explored a bit and found an unpaved road on a ridge just north of town that had a great view all around. I stopped there and shot stills and time lapse as the line moved in. Deep into blue hour, it's fascinating how scud bombs, fingers and edge-on shelf clouds get especially ominous. This one showed plenty of rising motion and a bit of rotation on time lapse, but that was still consistent with the side view of a fresh shelf cloud ingesting a bit of vorticity as it moves by.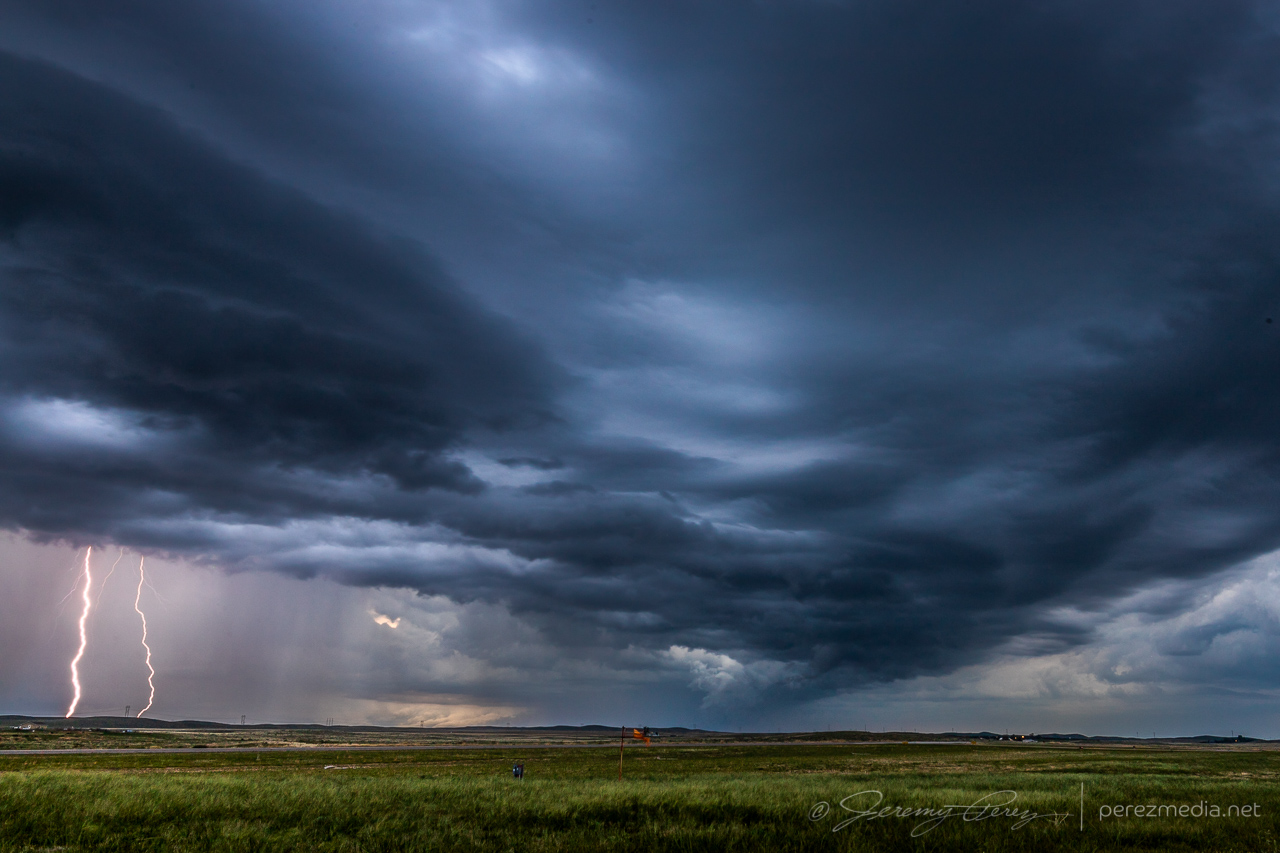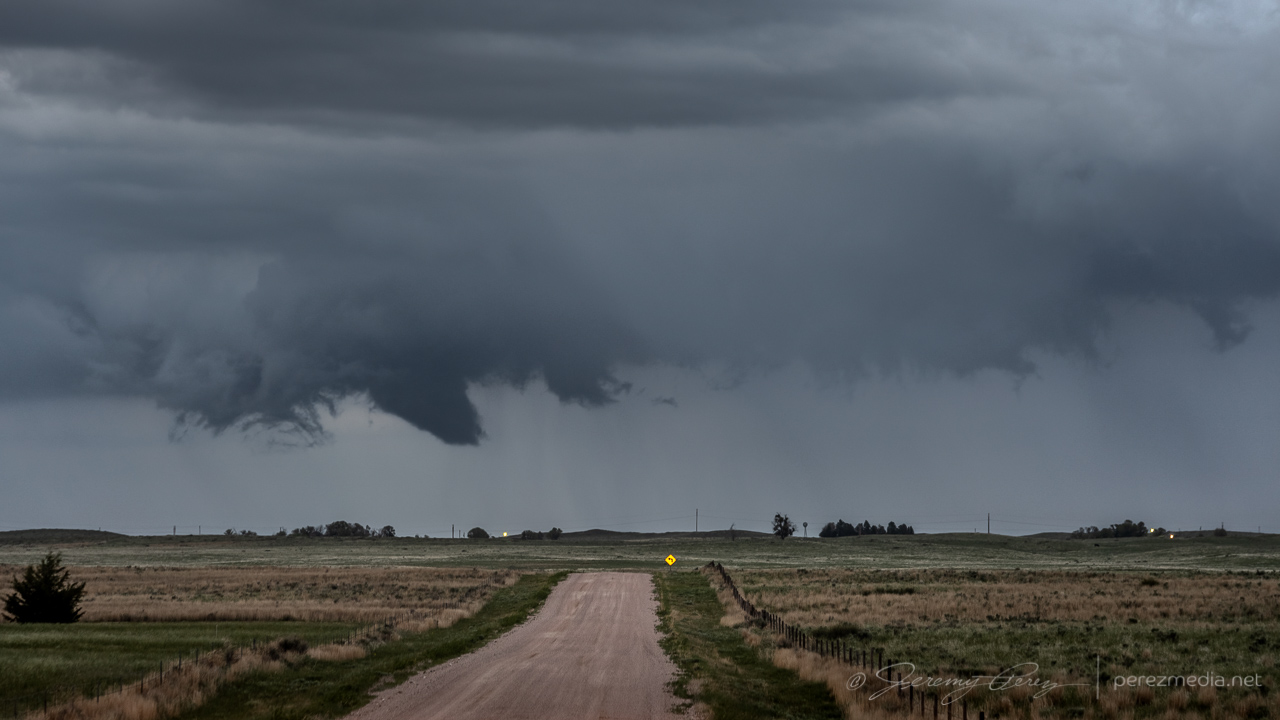 As those storms receded to the east, they put on a beautiful, moonlit lightning display that ended the day perfectly.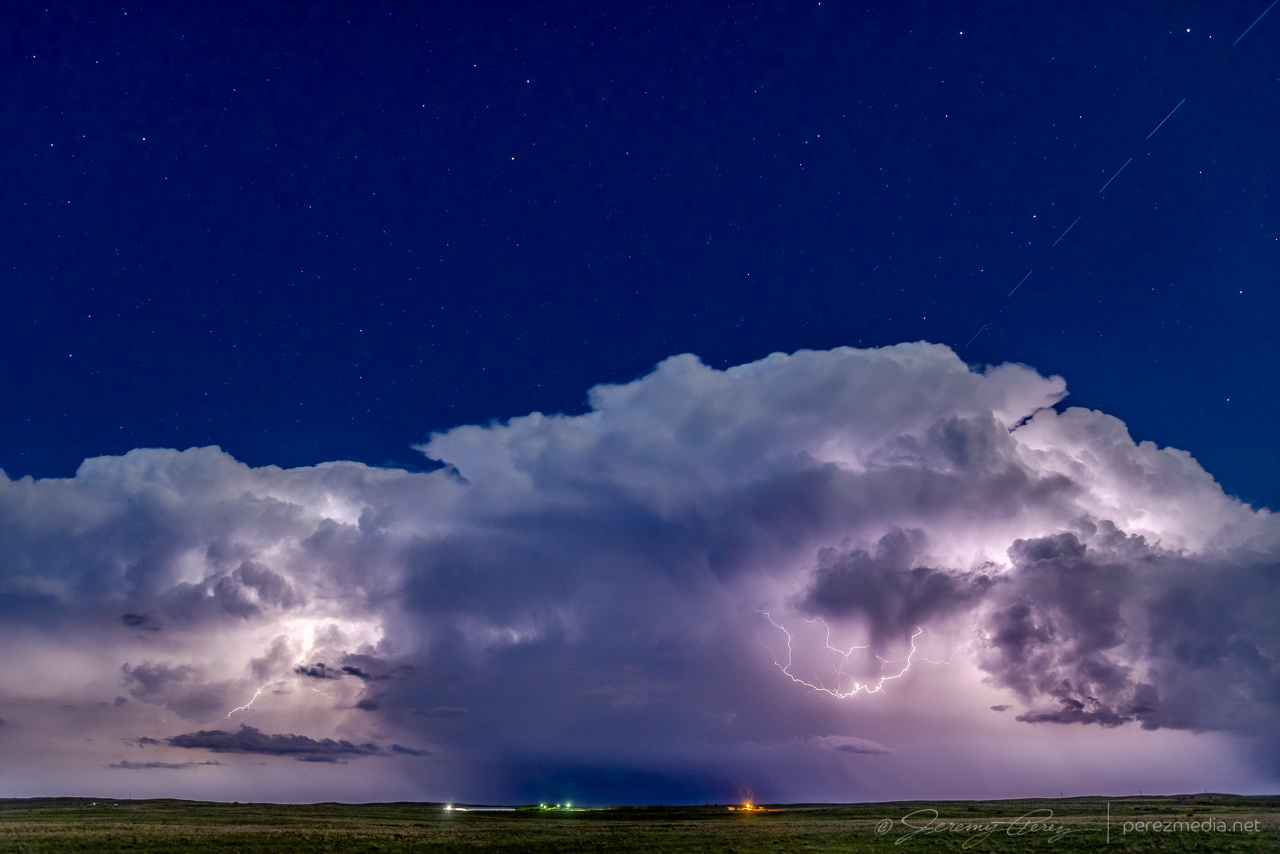 The tornado is now documented in the Storm Events Database:
EF-0 | Morgan County, Colorado | 22 May 2021 | 1929Z