Published on
March 30 was a fun chase day in Southeast Kansas that yielded my first March tornado. Was the tornado that we caught a fluke, a mesoscale accident and a needle in a haystack?… Yes. But it was a beautiful cone tornado nonetheless! Sometimes, these chases that surprise you are amongst the most exciting and rewarding.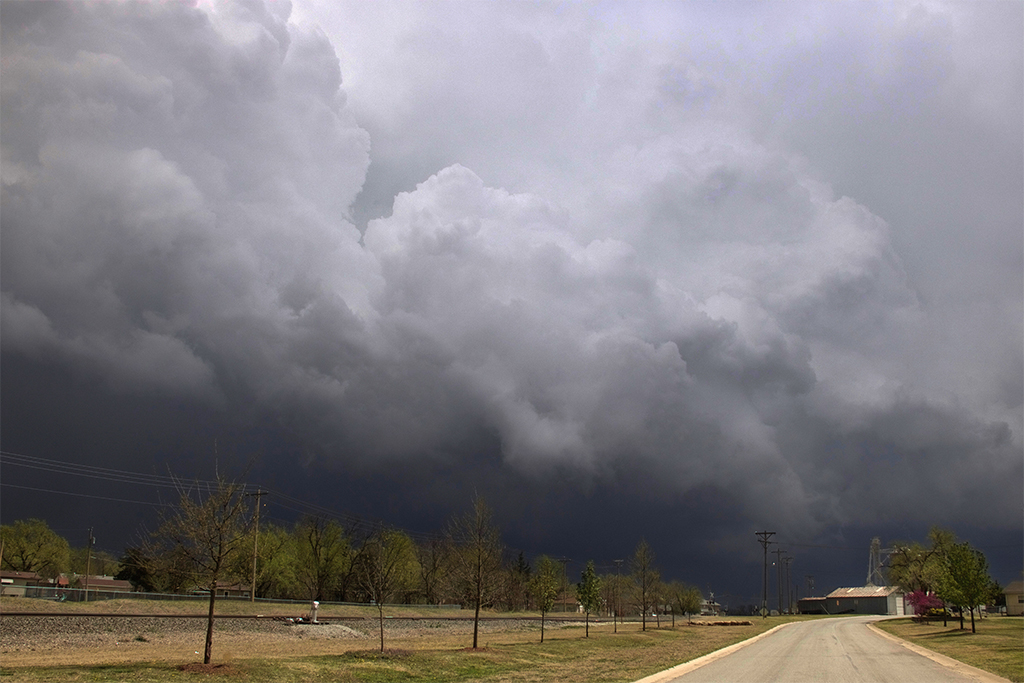 I was chasing with Bryce Kintigh and the Forever Chasing crew, and we headed out of Wichita at around 1:00pm with an initial target just south of the city.
Storms went up as expected by mid afternoon, and we chased severe-warned storms to the south and east toward Arkansas City. These were a bit disorganized but, meanwhile, an intense supercell exploded to our southeast in Osage County, Oklahoma. We decided to go for it and started to blast east toward the town of Caney from where we could drop south.
As we drove east on Highway 166 approaching Cedar Vale, we noticed incredibly rapid rising motion on the back side of a tiny little cell (barely even a storm!) that we were driving past. We drove on since this cell wasn't even severe warned, but as we did, Beth suggested we take a second look out the back window. Sure enough, there was a large barrel shaped funnel cloud hanging over the road just behind us. It touched down briefly as we swung around to race back toward it.
The tornado reformed into a perfect cone funnel, and touched down again as we neared.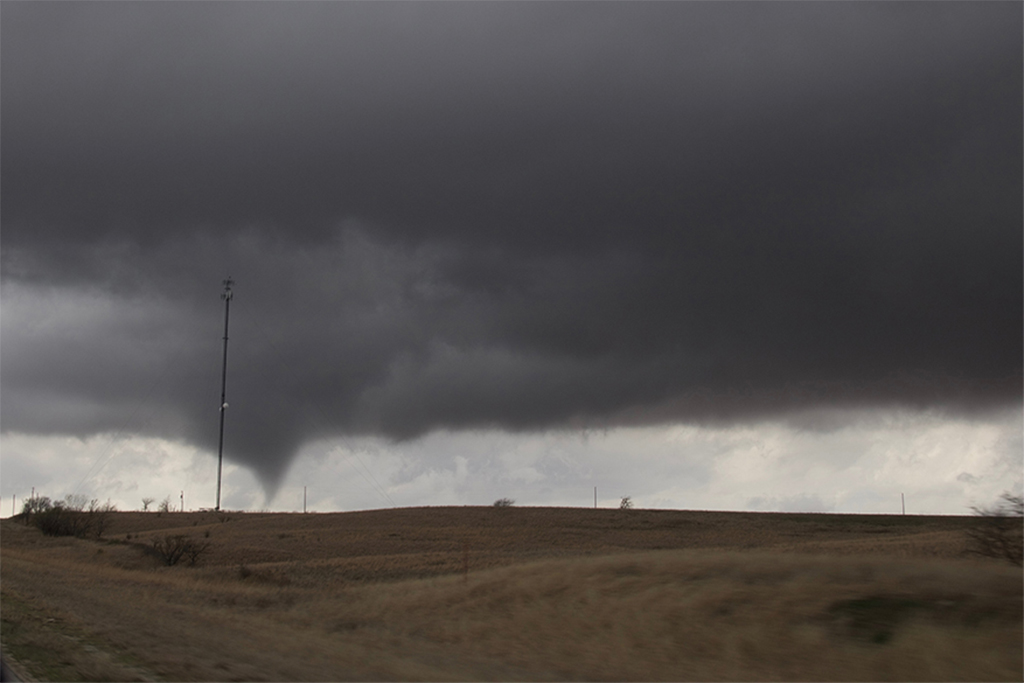 We chased for a few more hours following the tornado and saw some awesome structure on a storm south of Tyro that also tried – but just couldn't manage – to put down a tornado. All in all, it was a great first chase of the season. It felt good to get back out on a plains chase, and definitely energized me for the season ahead!