Published on
May 19 was a surprising chase day. I was out with Roger and Silver Lining Tours, and despite the SPC's slight risk that extended from Iowa to Texas, we were not optimistic about the day's prospects. In particular, large temperature/dewpoint spreads meant that storms would likely be quite high based with limited tornado potential. Nevertheless, we targeted an area between Pratt and Wichita, hoping a few high-based supercells.
We arrived in Kingman County as storms went up, but on radar they were ragged and unimpressive. In addition, as expected, they were extremely high based. Any hope we had that a little extra moisture may have showed up to increase tornado potential was quickly diminishing, and we were discouraged because it appeared the plains' tornado 'drought' would continue.
We were keeping pace with the storm when out the van to the right a column of dust went spiralling upward to meet a small, blunt cone funnel. Tornado! We were surprised to say the least, and thrilled, and over the next hour we watched as several more tornadoes developed from our unimpressive, high-based storm!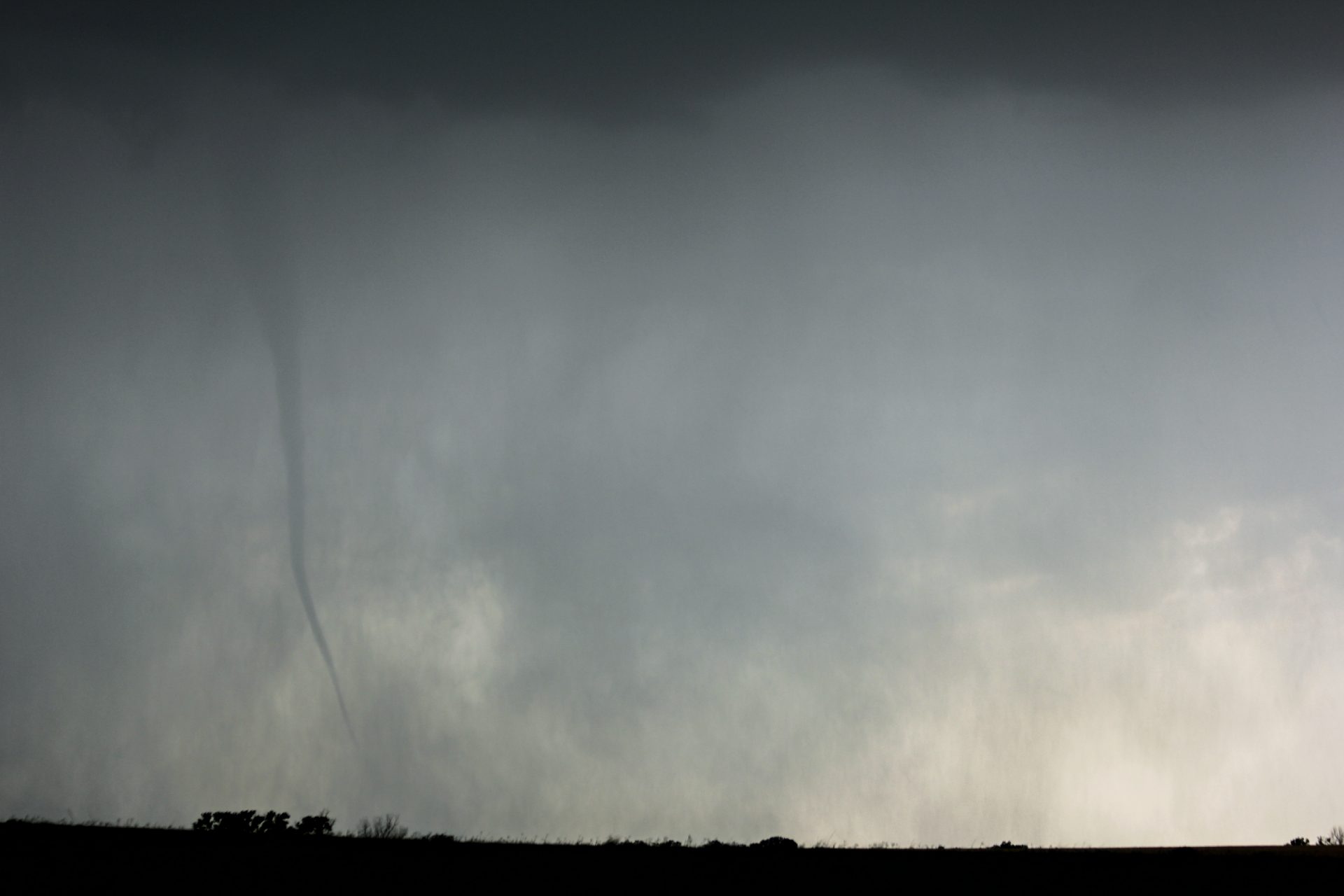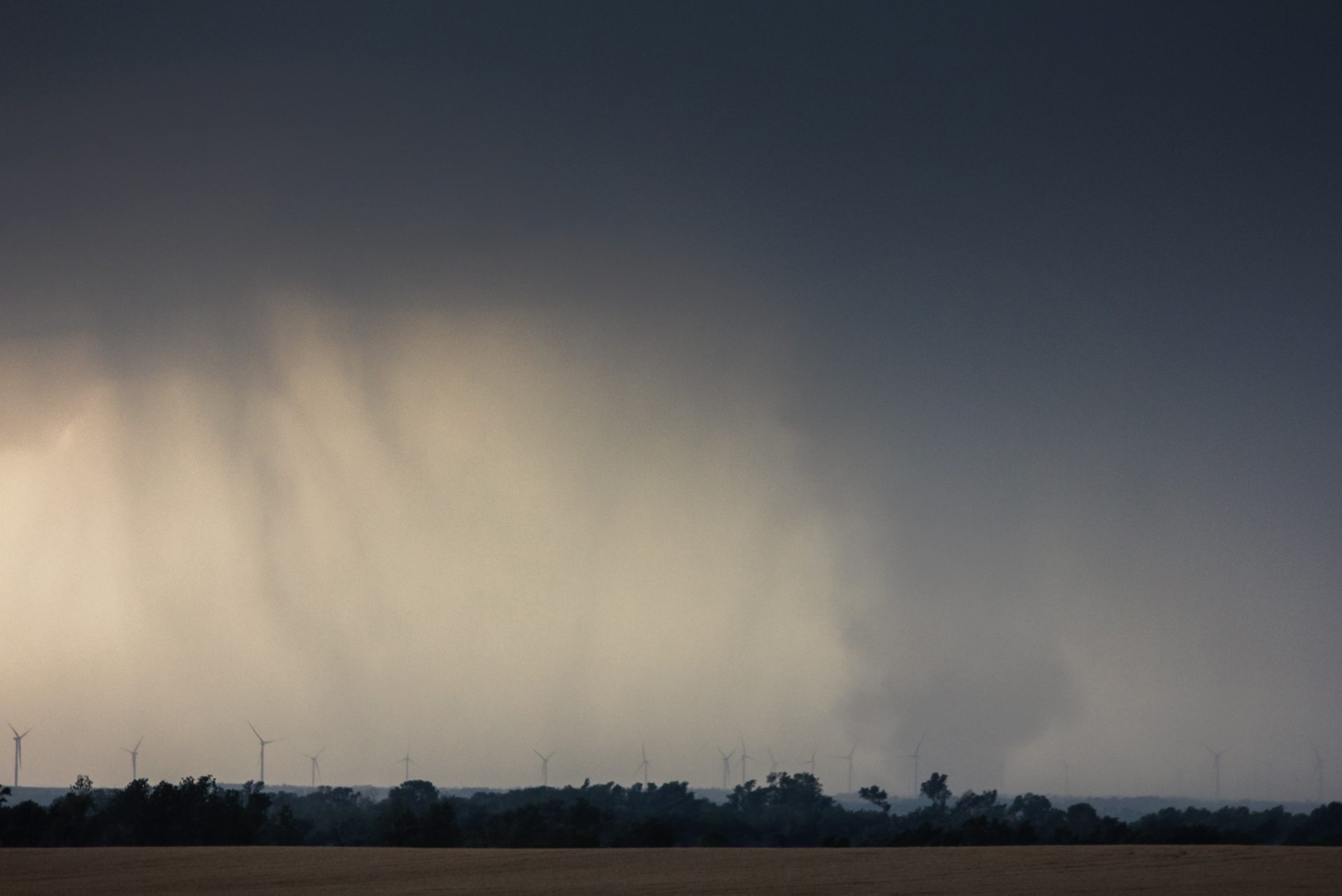 Following several serpentine, rope tornadoes that may have been landspouts, we noticed a more formidable tornado off in the distance. We raced southward toward the tornado, capturing photos and videos as it tore through a wind farm near Rago.