Published on
June 10, 2020, had all the makings of a significant severe weather event for Southwestern Ontario as a strong line of storms was set to fire along a cold front and race across the region. I targeted the Lucknow area along the Lake Huron lake breeze convergence zone. Although I hoped for isolated pre-frontal supercells that did not develop, I knew there also would be a distinct possibility of QLCS tornadoes with any circulations embedded within the line. I positioned just south of town and watched as the storm raced ashore from Huron.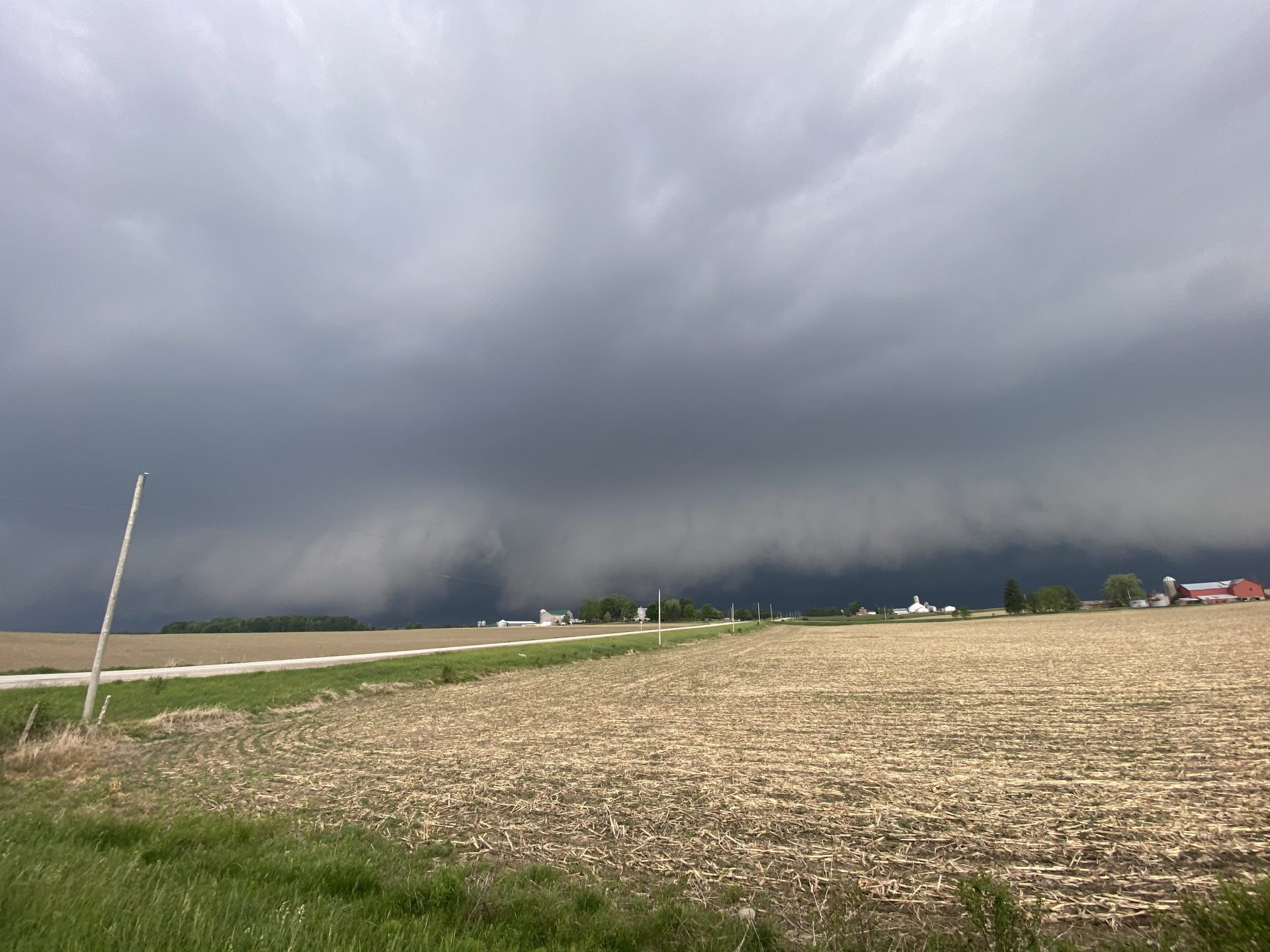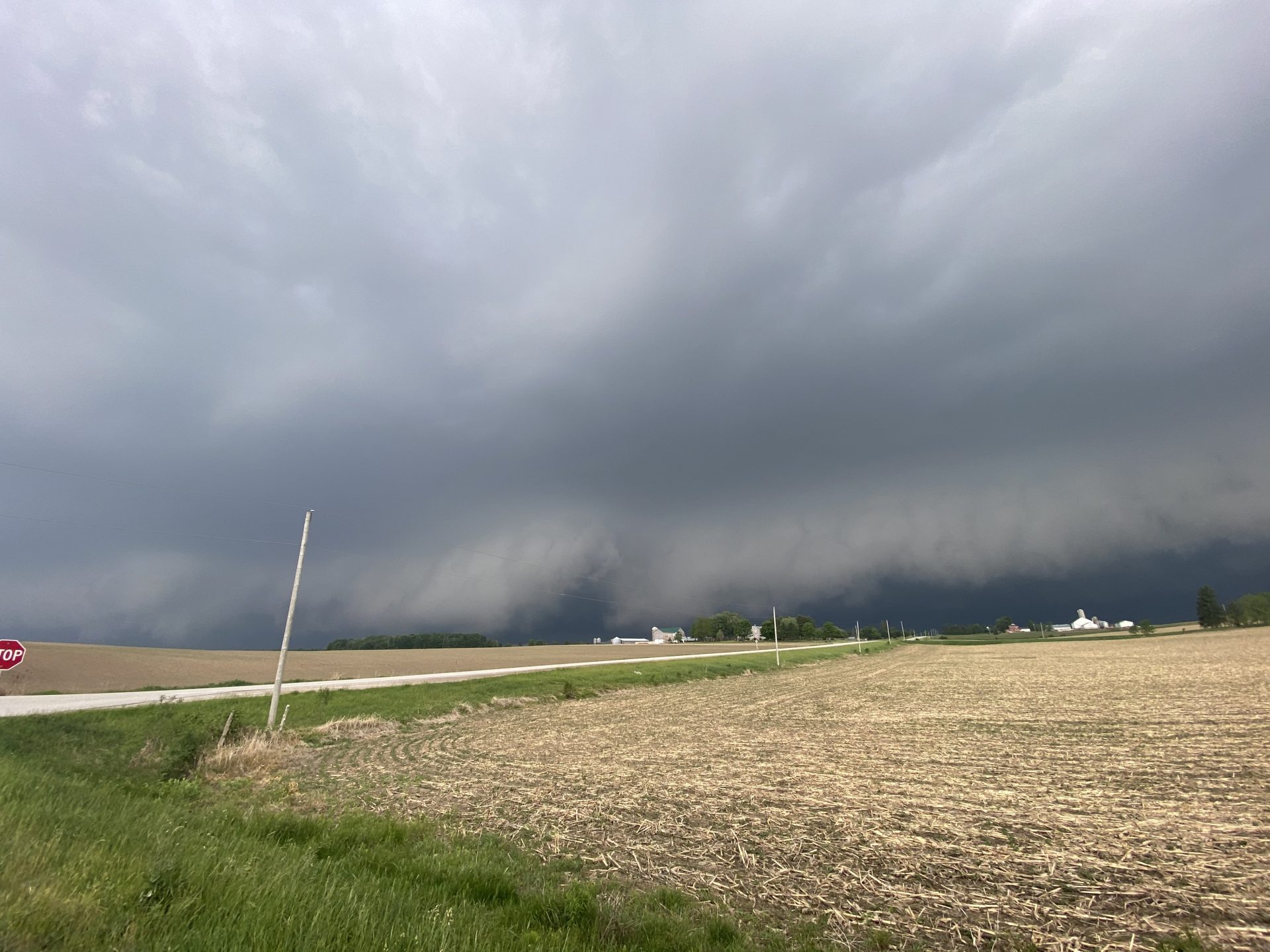 South of Lucknow, I watched the line approach and an obvious 'kink' in the shelf – indicative of an area of inflow with tornado potential – caught my eye. I drove southeast to stay ahead of it and when next I emerged from my car, a dusty, broad tornado was ongoing up the road where I had been minutes before!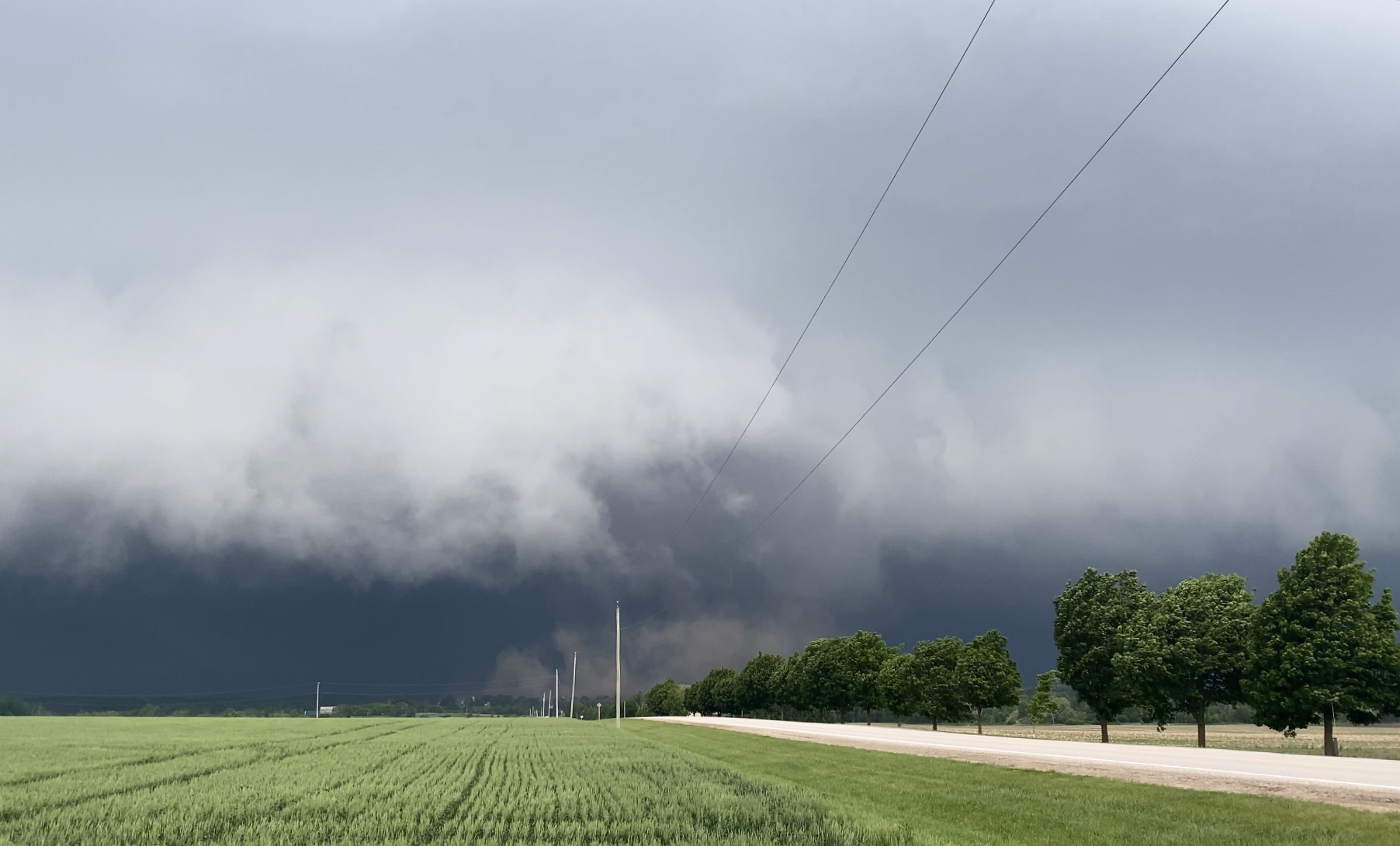 I got my first visual as the tornado was crossing Belgrave Rd (HWY 20) to my northwest. It was very large and well formed at this point, so I would assume – but can't confirm – it had been ongoing for a decent period before I got this first view. It was moving quickly and the shelf was advancing on me rapidly, so I repositioned further southeast and then shot more video of it as it was (I would estimate) approaching the intersection of Belfast Rd and Scott Line. I viewed this tornado between 5:42pm and 5:47pm
Following the tornado at Belfast, I raced southeast to stay ahead of the line. As I reached Brussels the front was almost upon me and I noticed a new circulation, this time wrapping back into the core of the storm. As the front overtook me, I chased the rain-wrapped tornado as it moved to the ENE ahead of me. I got my first visual of it as it approached Brandon Rd from the SW before it crossed at a property there. At close range I witnessed the debris swirl taking down trees and branches as it passed. I stopped at this damage site (one of the downed trees was blocking the road) and filmed my video of the tornado off to my northeast.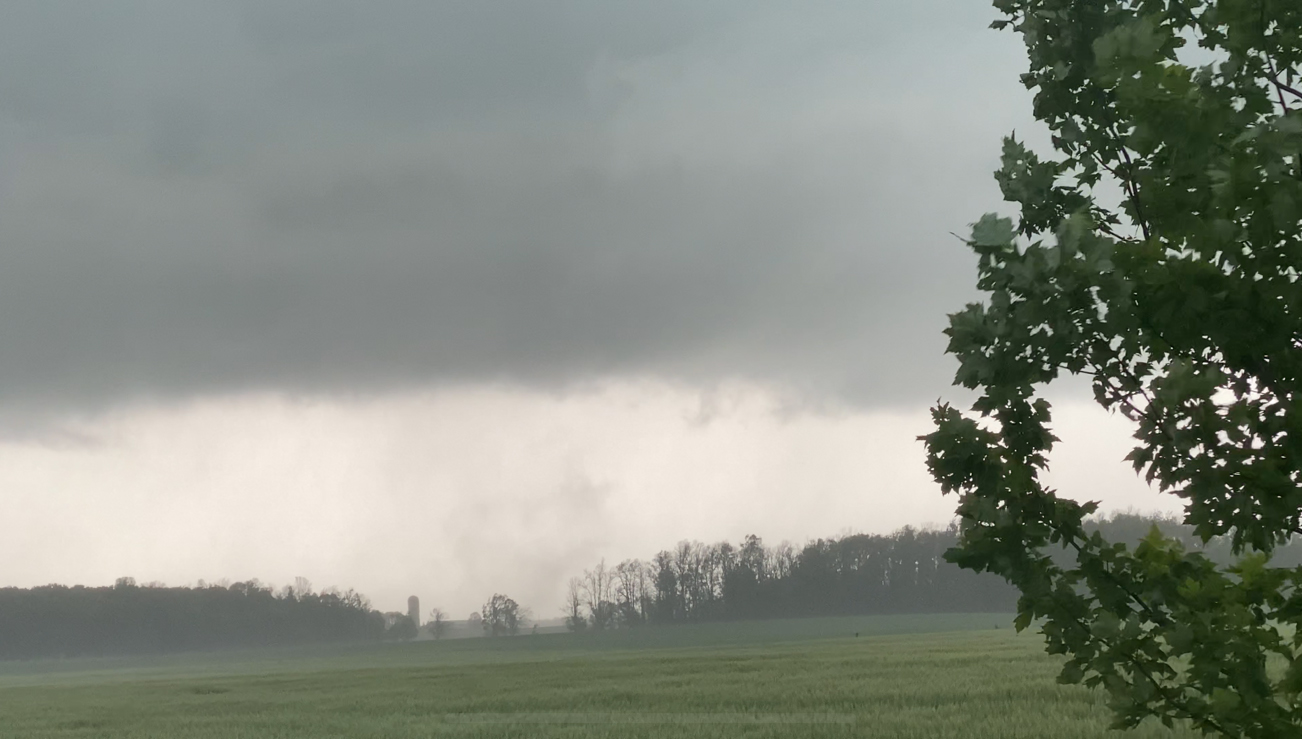 I would estimate the tornado itself was approaching the intersection of Brussels Ln and Cardiff Rd by the time I began filming. I captured video of a circulating plume of dust and debris that was accompanied by wrapping curtains of rain, as well as associated strong rotation (a nub funnel + vortices) at the cloud base. It either dissipated or became faint as it moved on, and this is where I can last confirm a visual. I viewed this tornado at around 6:00pm.
These two (possible) tornadoes were investigated by researches at the Northern Tornado Project, in addition to several other QLCS tornadoes that occurred in other locations. The Belgrave tornado was confirmed, rated EF0 with a path 5.5km long and 300m wide. The Brussels tornado was confirmed, rated EF0 with a path 3.1km long and 150m wide.