Published on
This was a great first chase of 2018. SPC outlooked a moderate risk for north central Kansas, with a 10% hatch indicating the possibility of significant tornadoes. We started the day in Salina and planned to chase the triple point storm somewhere along the I70 corridor. According to forecast, a supercell developed by Jetmore and we intercepted it just northeast of there near Rush Center. It quickly became tornado warned as its structure became organized with obvious signs of rotation.
We chased the storm eastward on a great network of dirt roads that were dry and well-kept. The structure of the storm continued to improve, with a flat round base, cyclical wall clouds and a striated updraft. North of Albert, motion increased and a rotating wall cloud passed over the field just to our north. The colours were stunning.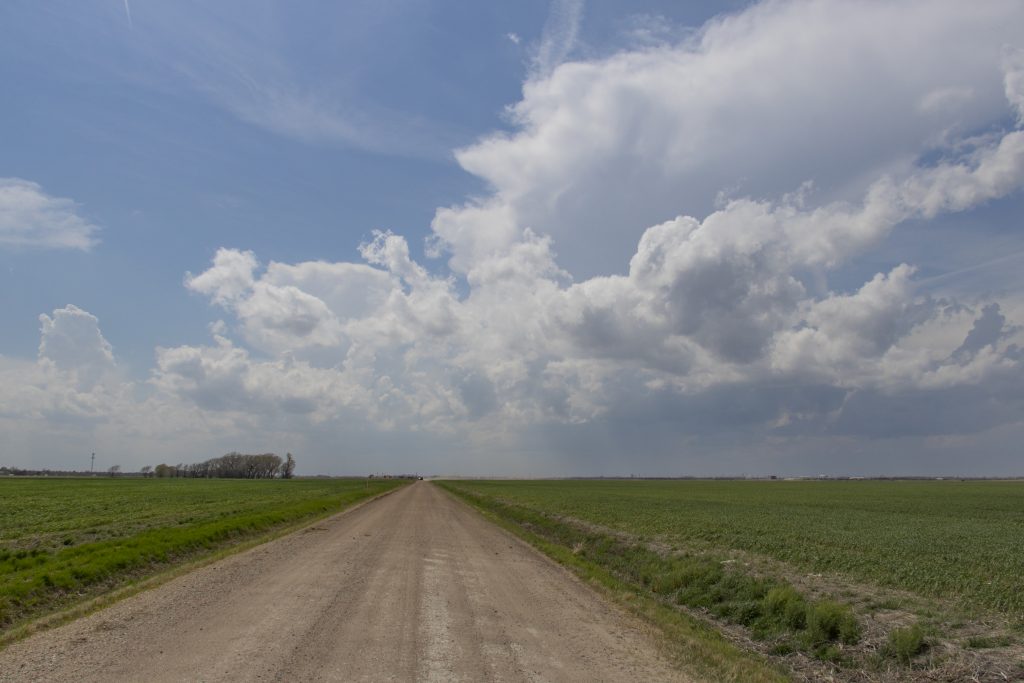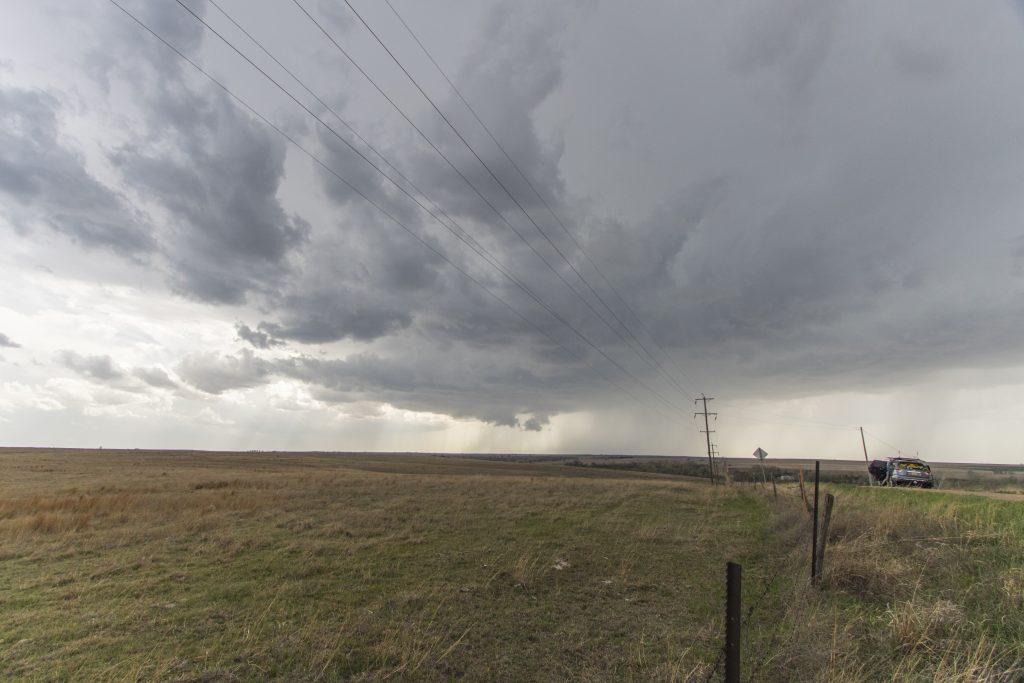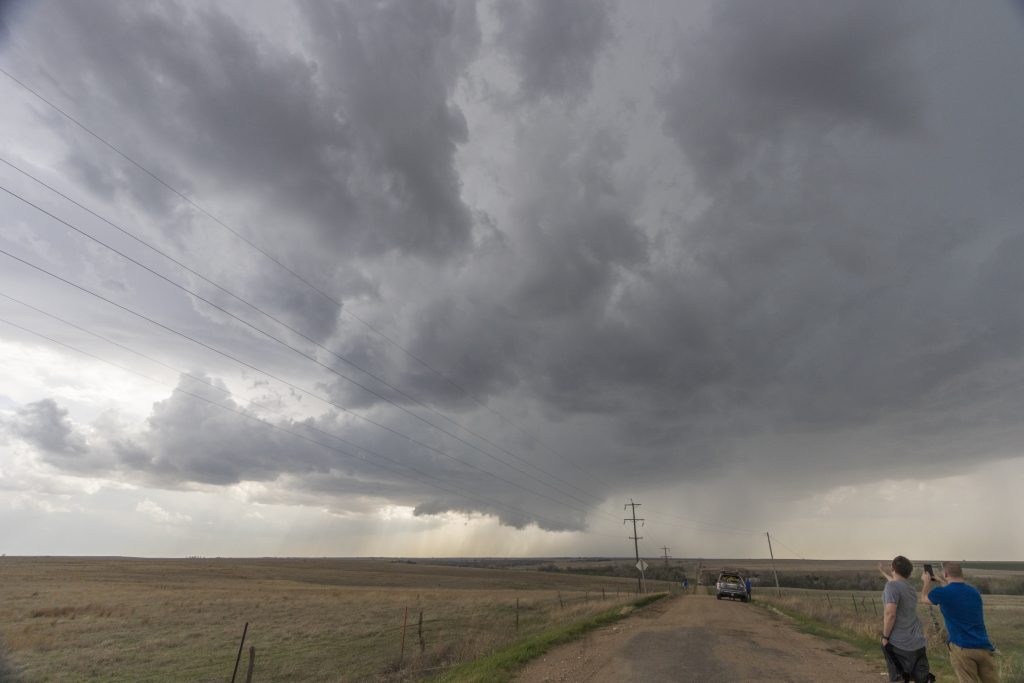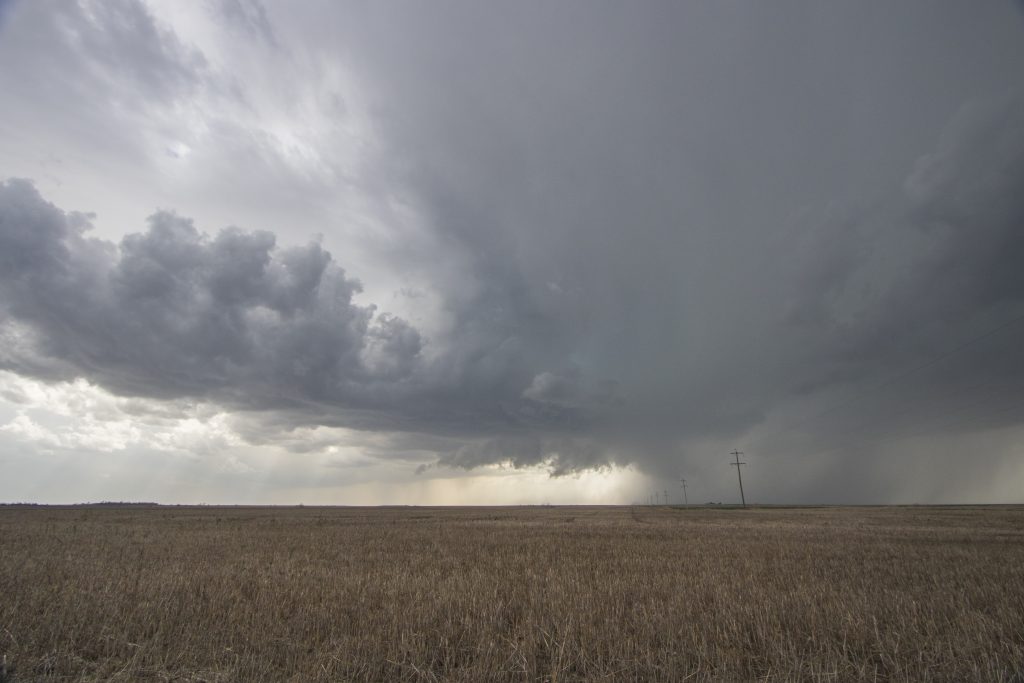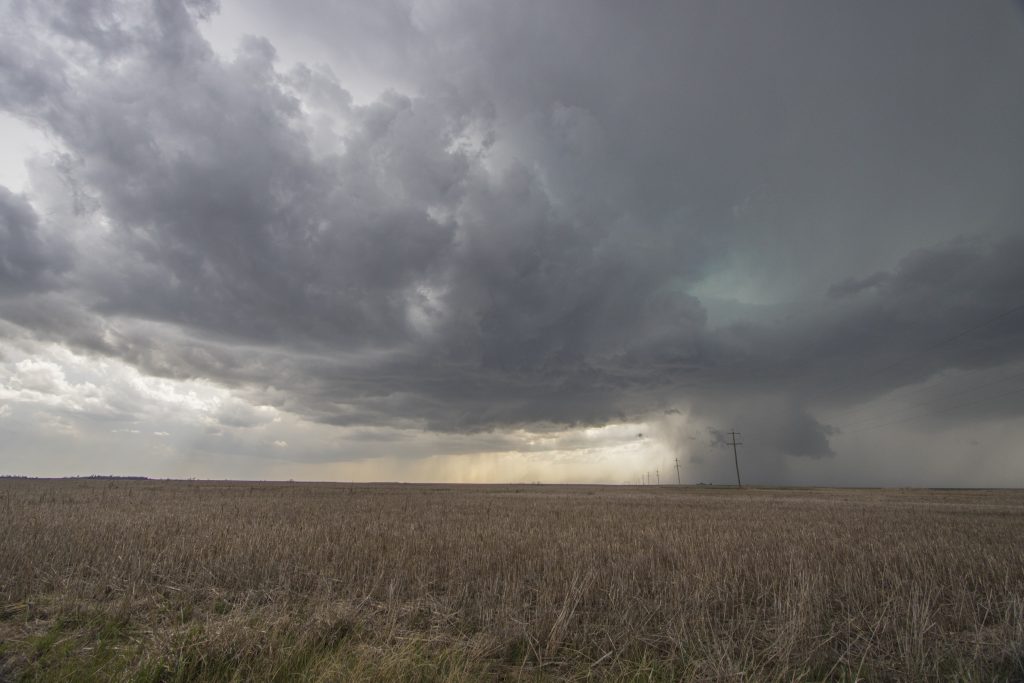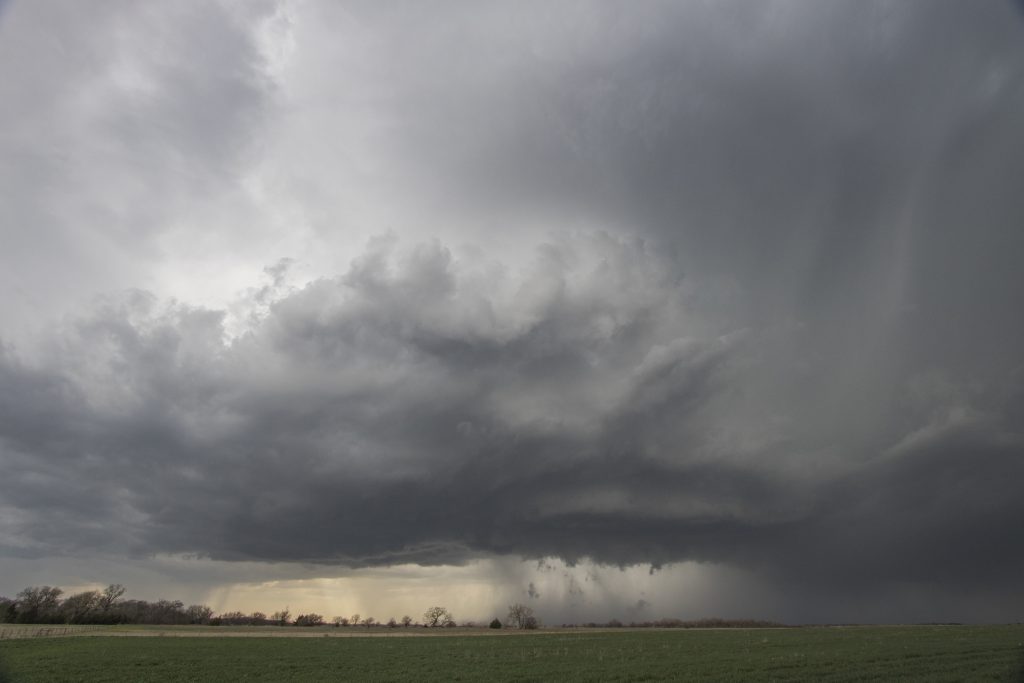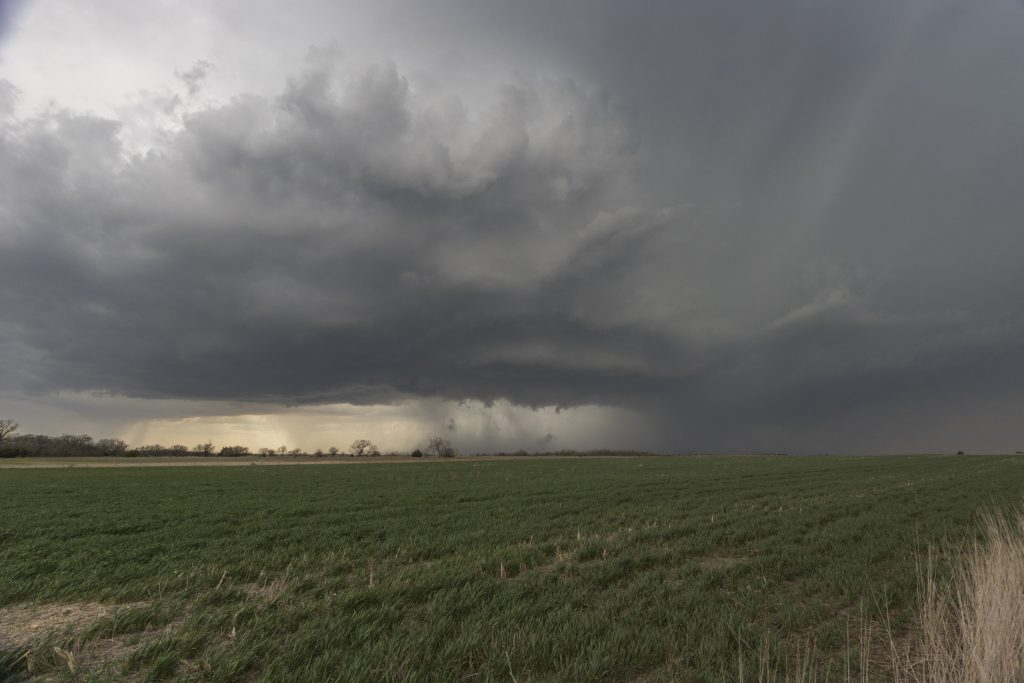 However the storm began to struggle. It became very HP, inflow was cool and it was being choked off by a cluster of cells that began to crowd it. Normally I never advocate to leave a storm… but this one appeared to be suffering from conditions from which it just couldn't overcome. We decided to blast south to a cell near St John. It would be a gross understatement to call this a mistake. The storm we left went on to produce a spectacular wedge tornado that we missed; the storm we went to was a weak but pretty LP supercell that fizzled soon after we got there.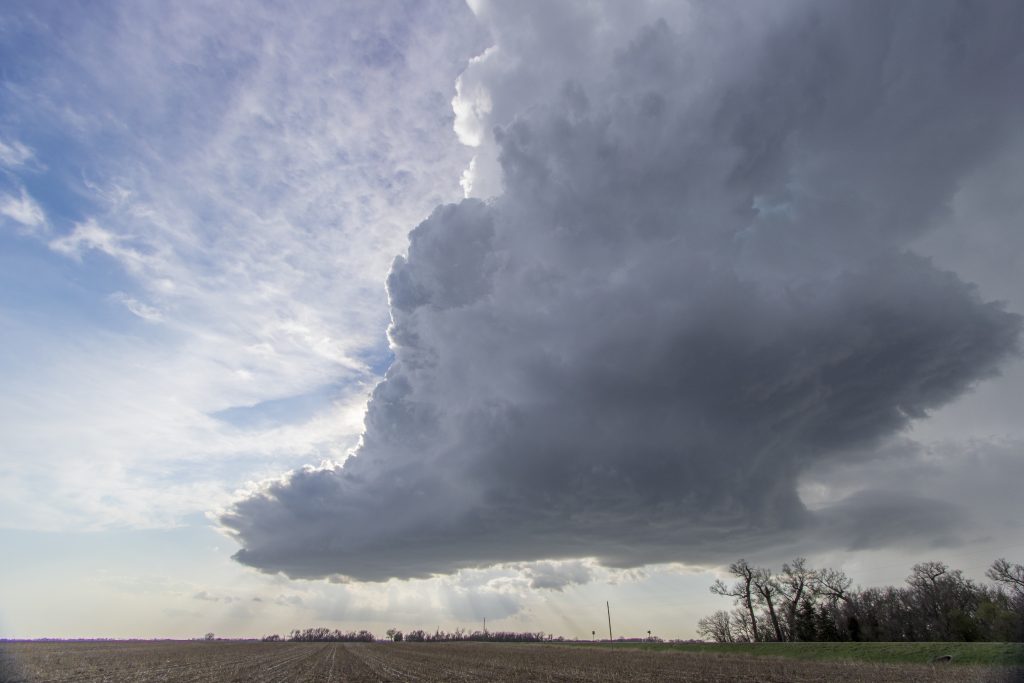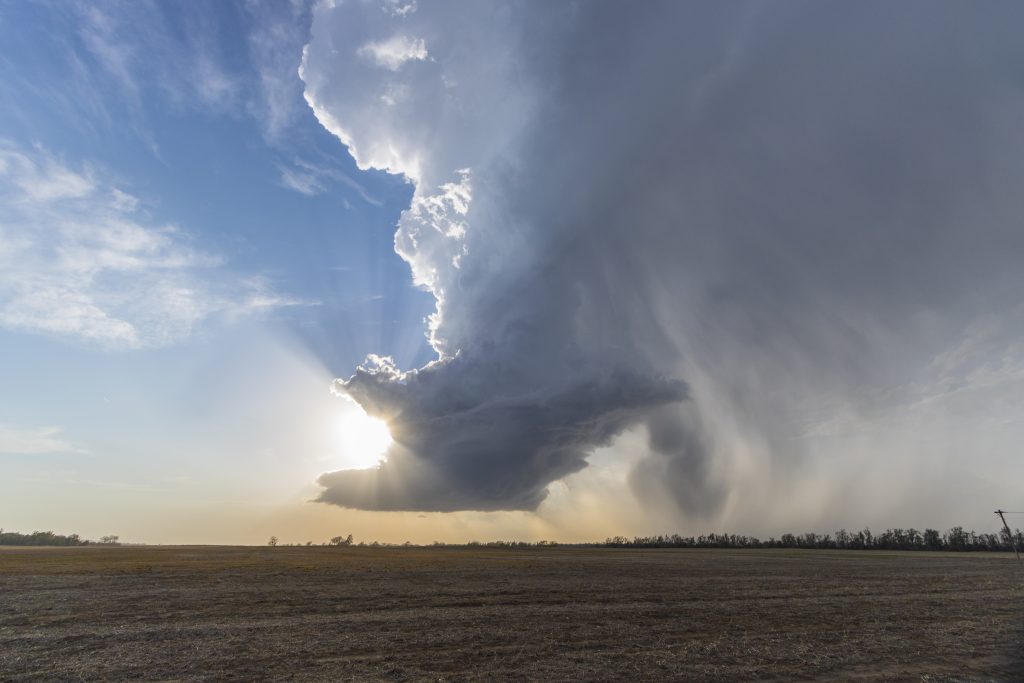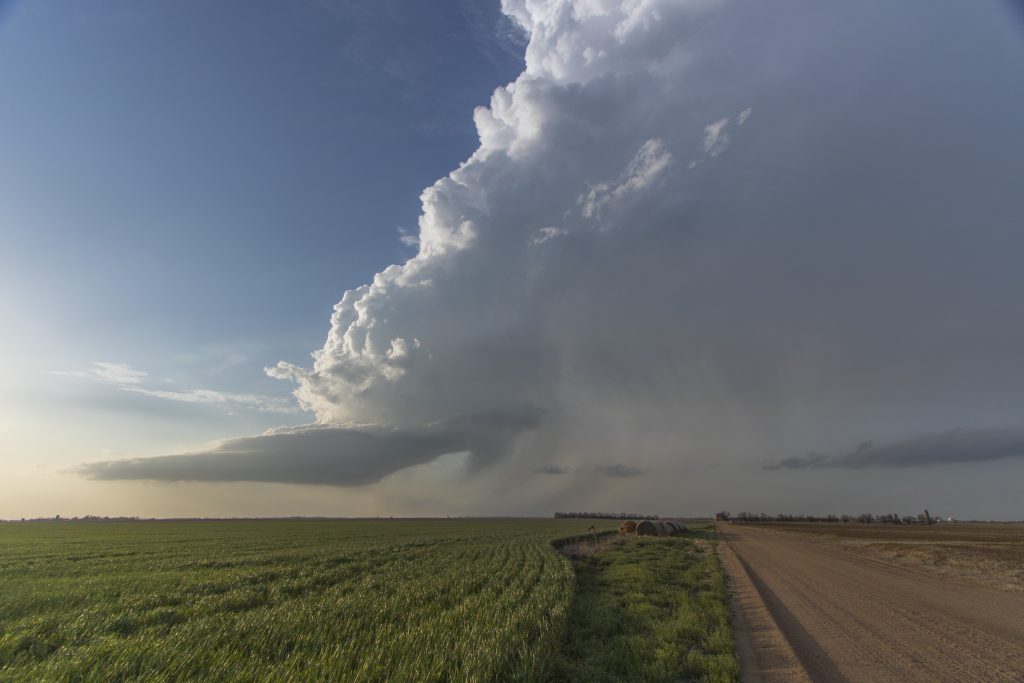 As the sun set we headed back north to a cluster of supercells north of Salina. Backlit by flickering lightning, we caught a cone tornado near Bennington that briefly became a stovepipe before roping out and dissipating.
All in all, the day was a good one. While it's always hard to miss a tornado – especially when I know better than to leave a storm (!!!) – it felt great to be back out on a storm day in the Plains!