Published on
Our target on the morning of April 24 was somewhere around Harper or Kingman, Kansas. It looked like a day when large hail would be the primary threat, although we expected there to a be a window of opportunity in the evening for tornadoes to develop. We positioned at Wichita as storms began to form a few counties to our west. They would initiate and then and race off to the northeast, so we decided to make our way to Sylvia to catch the southernmost developing storm.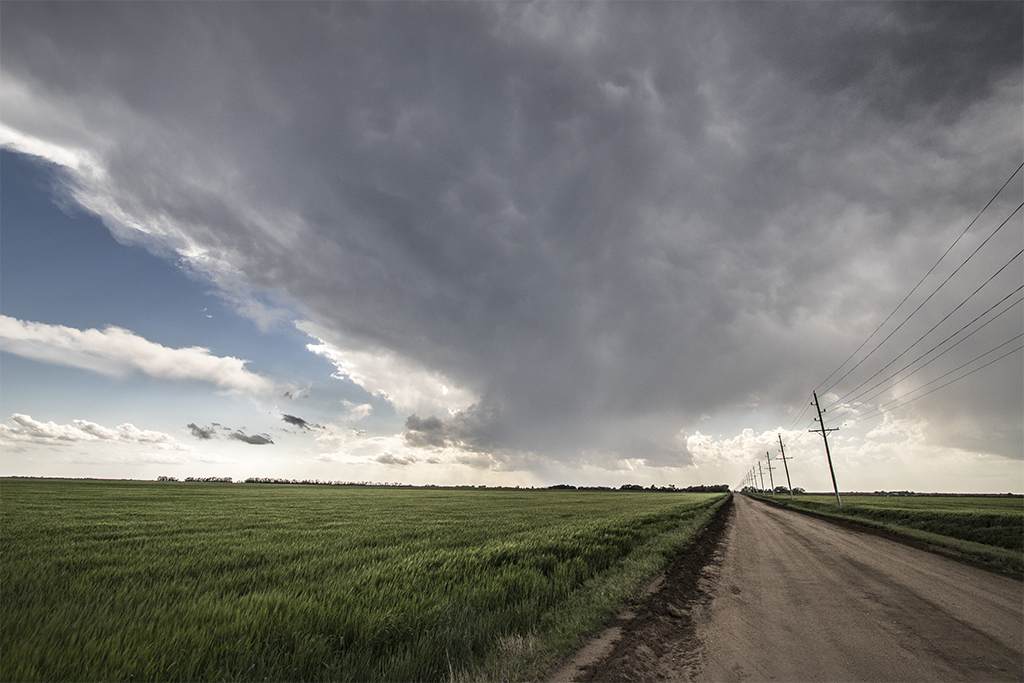 For a while our storm seemed to really be getting its act together, but it underwent a cell split and began dying; to our surprise, this was the beginning of a downward trend near our target. The southern extent of the cumulous field struggled to develop as expected, towers began to collapse, and so we had to race north to catch up with the earlier storms.
We made our way to Salina and finally caught up with a storm that had become tornado warned. For the next several hours we stayed with the supercell which produced massive hail, solid storm structure, several wall clouds, a few brief funnel clouds and an awesome display of lightning.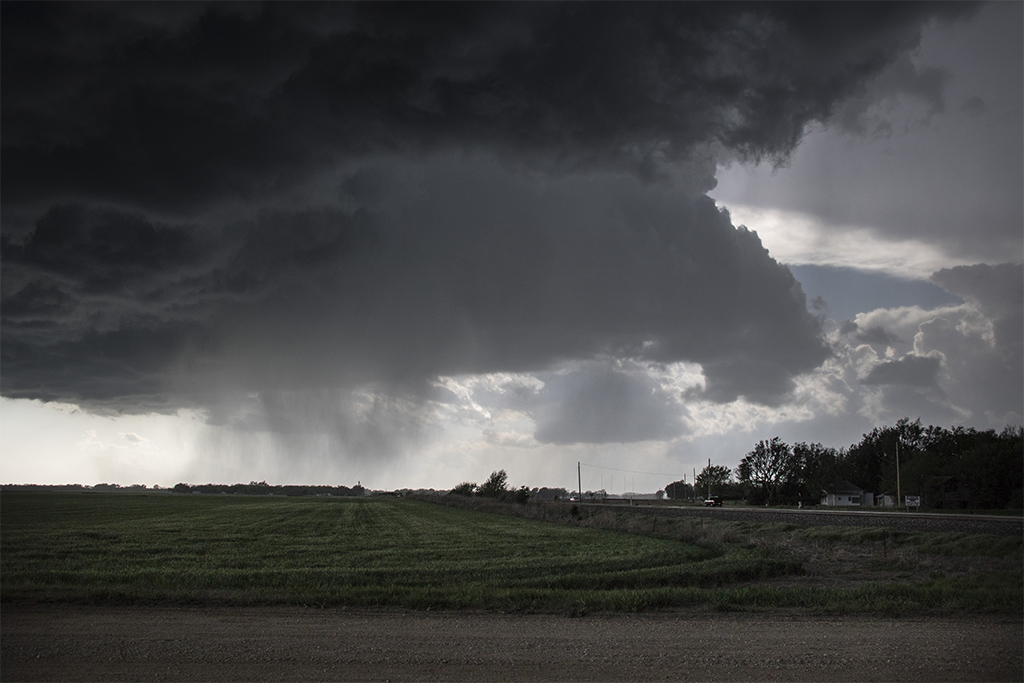 Above: An RFD cut carves a broad notch out of the base of the supercell near Salina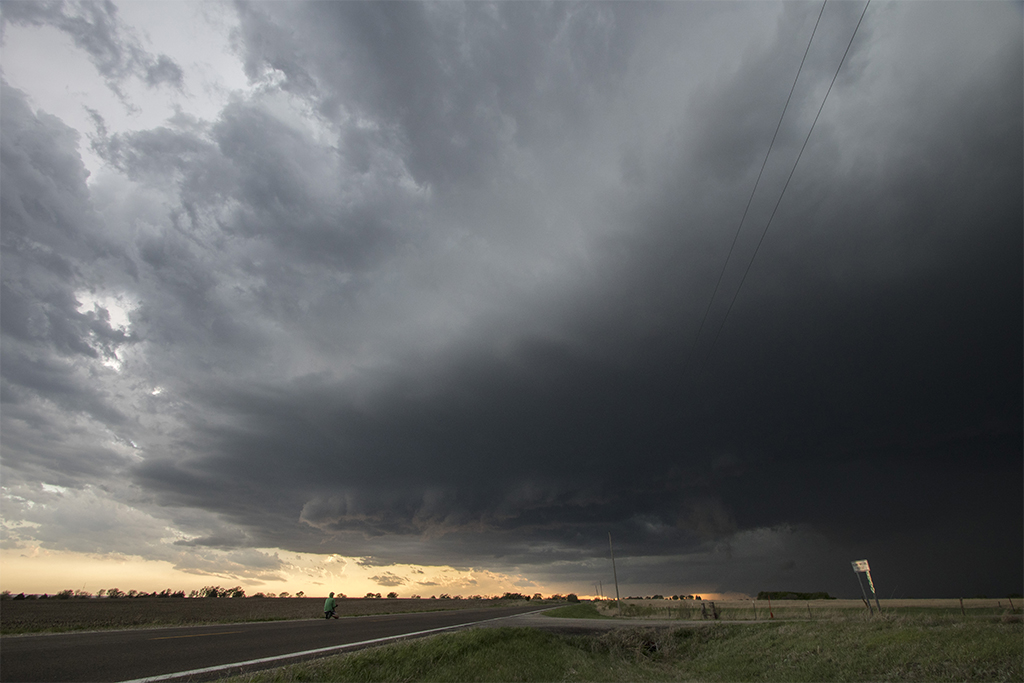 Above: Pretty colours and storm structure as inflow increases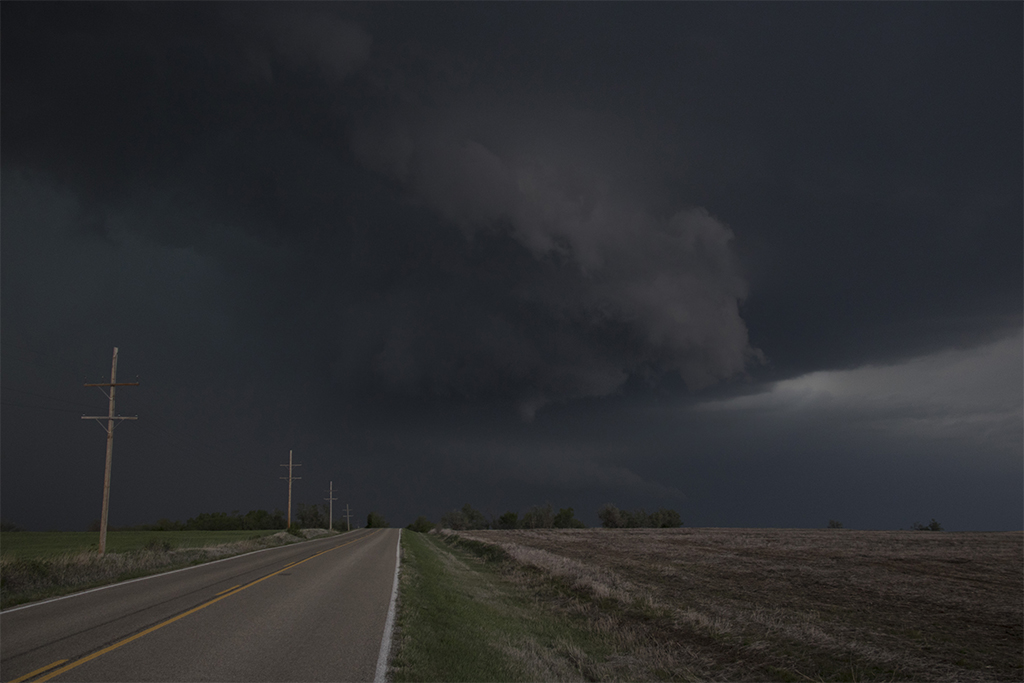 Above: A brief funnel cloud develops as the storm tightens up east of town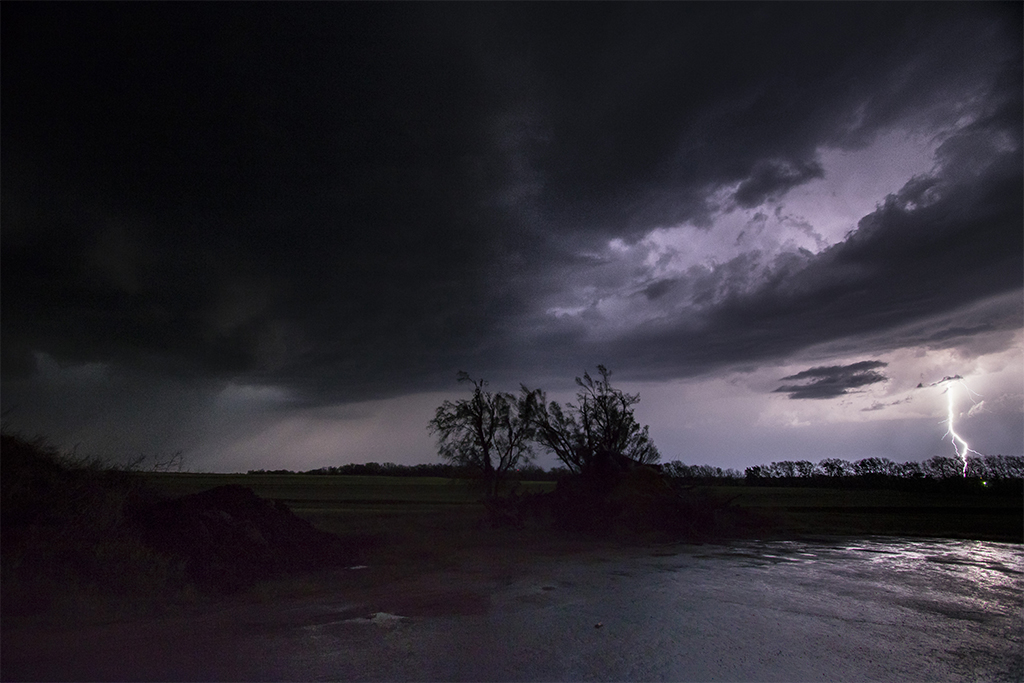 Above: An awesome lightning show caps a long but fun chase day
Did storms initiate as expected? Not exactly. Did they live up to their tornado potential? Nope. But, it was still an active and fun day out in Tornado Alley. It was one of those days out chasing when you just have to go with the flow and enjoy what Mother Nature gives you.