Published on
May 19 2013 was primed for a major severe weather event. The Storm Prediction Center had issued a large moderate risk area across much of Easter Kansas and Oklahoma, including a 15% hatched area for strong tornadoes. Silver Lining Tours had an unbelievable chase the day before, catching the Rozel and Sanford tornadoes, and we were ready for another active day.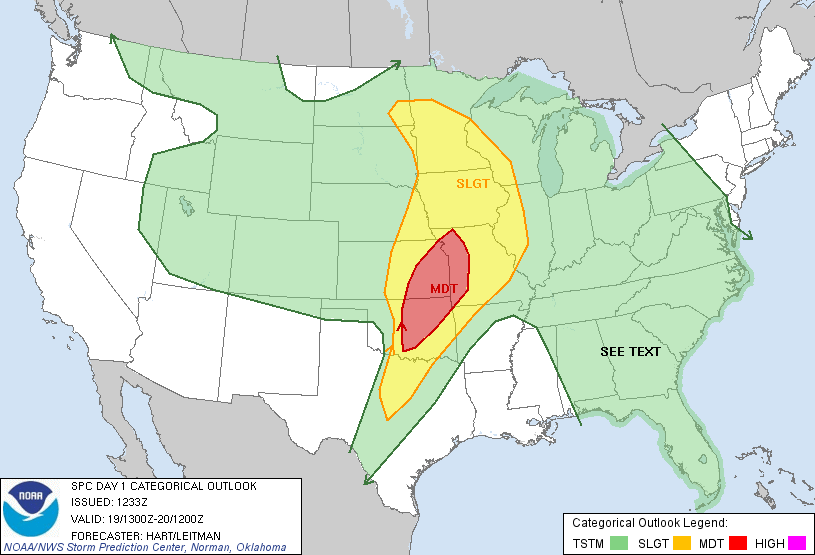 As was the case the day prior, two targets were evident; on was to the north in Kansas, the other was to the south in Central Oklahoma. After some debate, Roger settled on the Kansas target and we set off in the direction of Wichita.
We arrived as storms developed and became severe, but modes were messy and linear; it appeared the southern play may have been a better choice for the day where isolated supercells were now exploding. Nevertheless, we positioned at the southern of of the line of storms that stretched through Kansas and watched as Tail End Charlie developed.
Somewhat to our surprise (given the linear, junky appearance of the storm on radar), an area of rotation developed and soon a slender cone funnel darted down to the ground. It rose and fell a few times before going down to stay, a ghostly and dart-like tornado that was pretty and white, front-lit by the afternoon sun.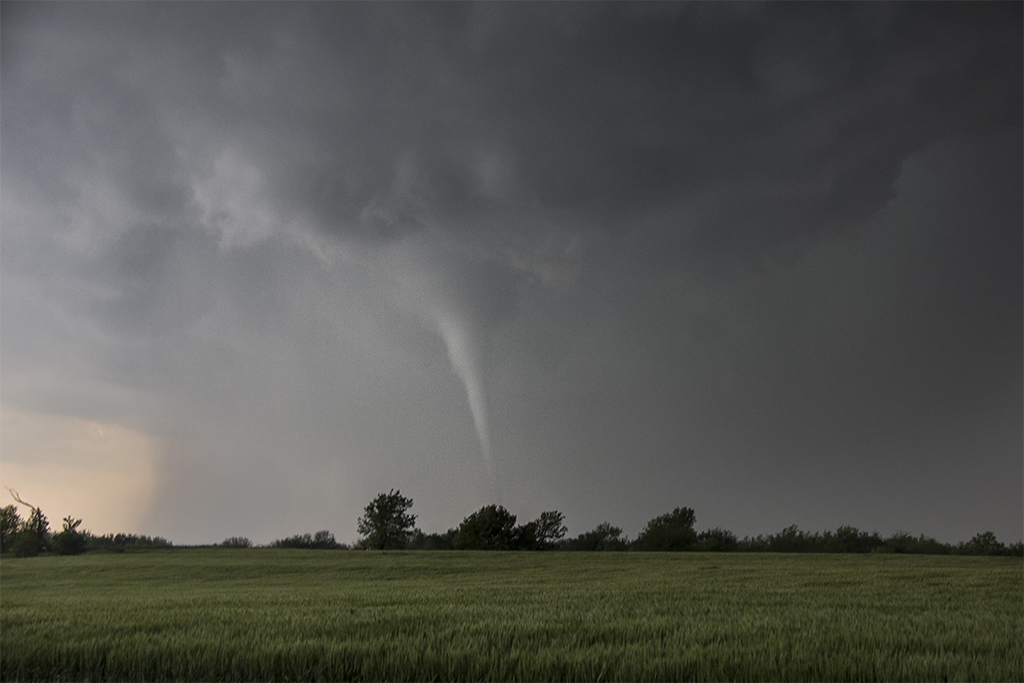 The tornado was a classic and pretty, Kansas twister. We let it approach our location, watching and filming for bout five minutes until it came time to get out of its path.