Published on
We bag a nighttime tornado near Belpre, Kansas, on our first chase of 2019!
On this first day of a quick, 3-day-long chase trip, we initially liked a target of Southwest Kansas near Liberal. However, as the day wore on, we kept an eye on surface obs and a better environment drew us eastward into the Great Bend area of Central Kansas. Our reassessment payed off; a supercell developed at our new target near Ellinwood. For a while it had beautiful structure and an impressive, rotating wall cloud, but began to get seeded by a new storm that developed behind it to the west. It became disorganized, so we dropped west to intercept the flanking supercell as it approached St. John. The structure was once again impressive, and this new storm put on a stunning display of lightning.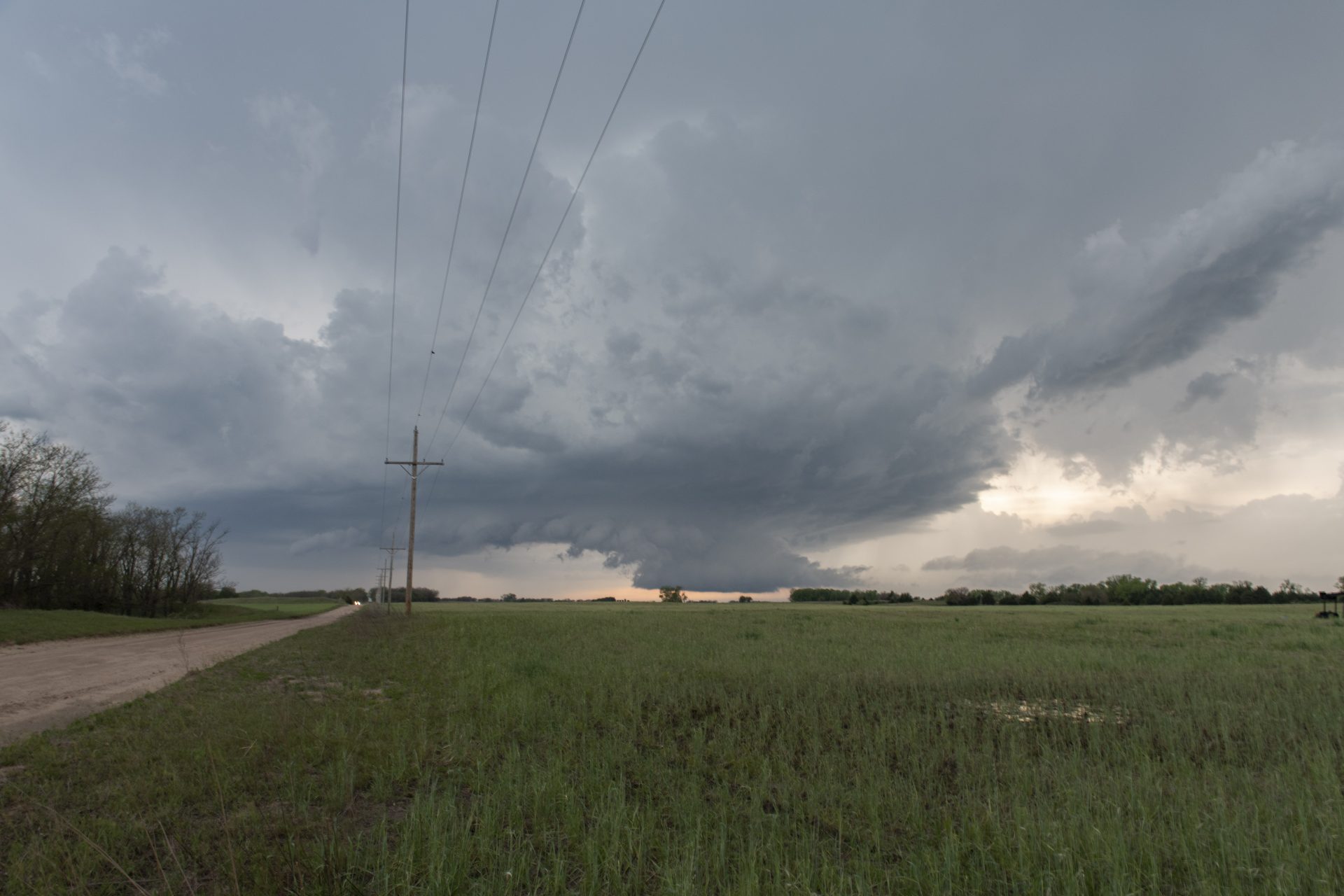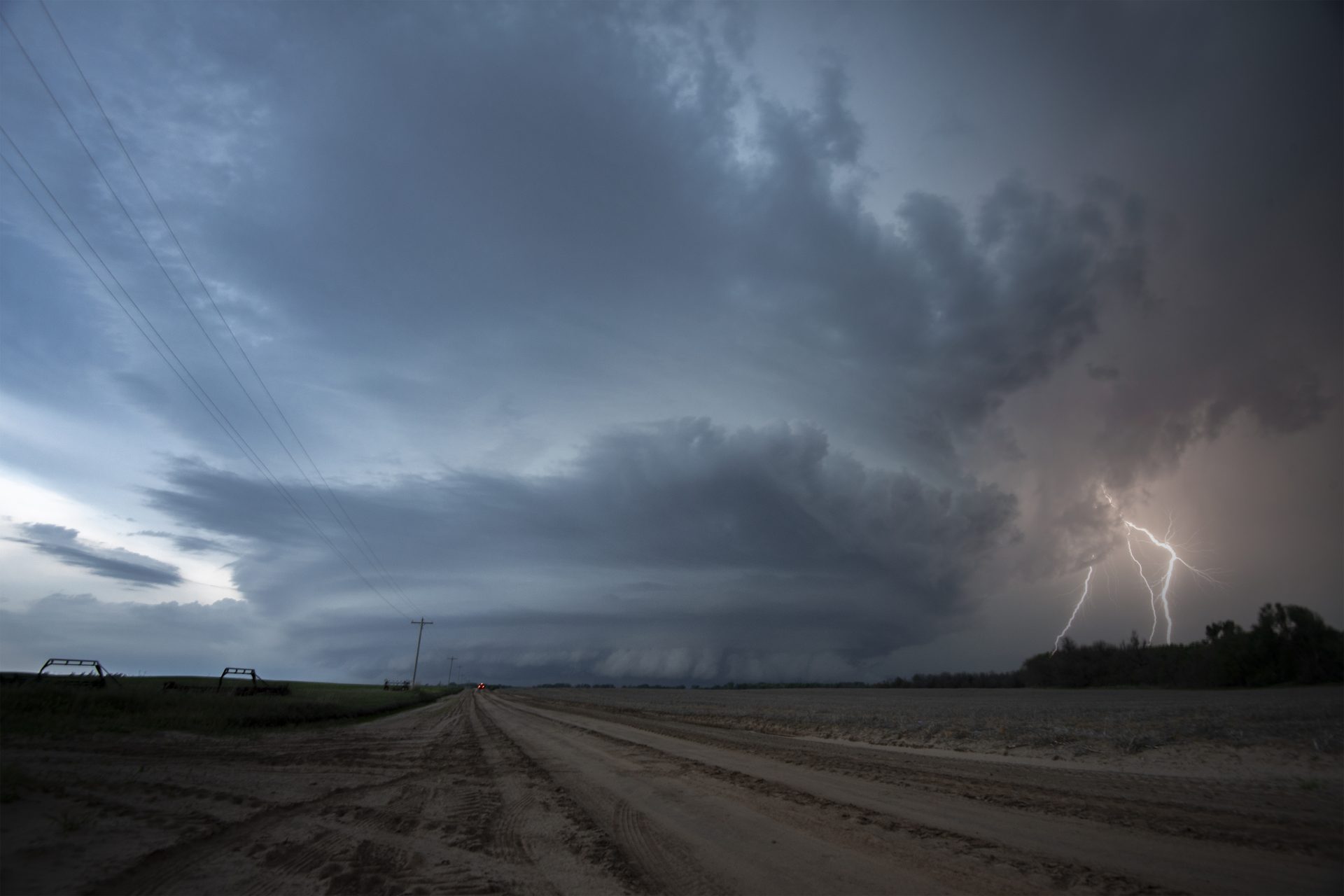 Third & final supercell of the day spawns a stout stovepipe tornado after dark
We chased the supercell as the sun set, then watched an absolutely breathtaking lightning show as the storm began to weaken. However, another storm was developing to the west near Kinsley, and we decided to intercept this one last storm of the day. We got ahead of this new storm by positioning to the north of Belpre, just as the low level jet ramped up and inflow began streaming into the storm.