Published on
I knew that this was going to be a very conditional (iffy) chase day in Ontario when I looked things over in the morning. Upper level flow was good, shear would be excellent, but morning convection looked to kill instability for much of the region. However, it looked as though by early afternoon, meagre SB CAPE (perhaps approaching 1500) would be able to pool south of the HWY 401 corridor. I decided to target Brantford and areas south and set out for what would be a relatively early-day chase.
By the time I reached Brantford I decided to adjust a little further south to Woodstock, where a fortuitous gas stop meant that I met up with Dave Patrick. He tossed me a radio so that we could stay in touch and we chased together for the rest of the afternoon. Shortly after meeting Dave, a cell developed to our southwest, so we set each off in the direction of Tillsonburg. I intercepted the storm at Springford and drove east with it to near Vanessa where, once again, I bumped into Dave. The storm had a solid core but was very high-based, and radar now showed more cells firing down a line. It quickly became obvious that the southernmost cell was the one to be on, so we blasted south and east to get into position.
Near Townsend we found a great vantage point to pull over and watch the new storm approach. As it did, it really intensified and got its act together. It had a low, solid base, as well as pretty banding and inflow features. As it got closer a large wall cloud developed that was soon exhibiting rapid rotation. Then, when it was about one kilometre away, an RFD interaction focused and tightened the rotation; a funnel developed. It made it as far as about halfway to the ground and lasted for a minute or so. It tried hard to touch down and, had there been just a little more instability to work with, I'm sure it would have. Nonetheless, not too shabby for such a 'meh' setup!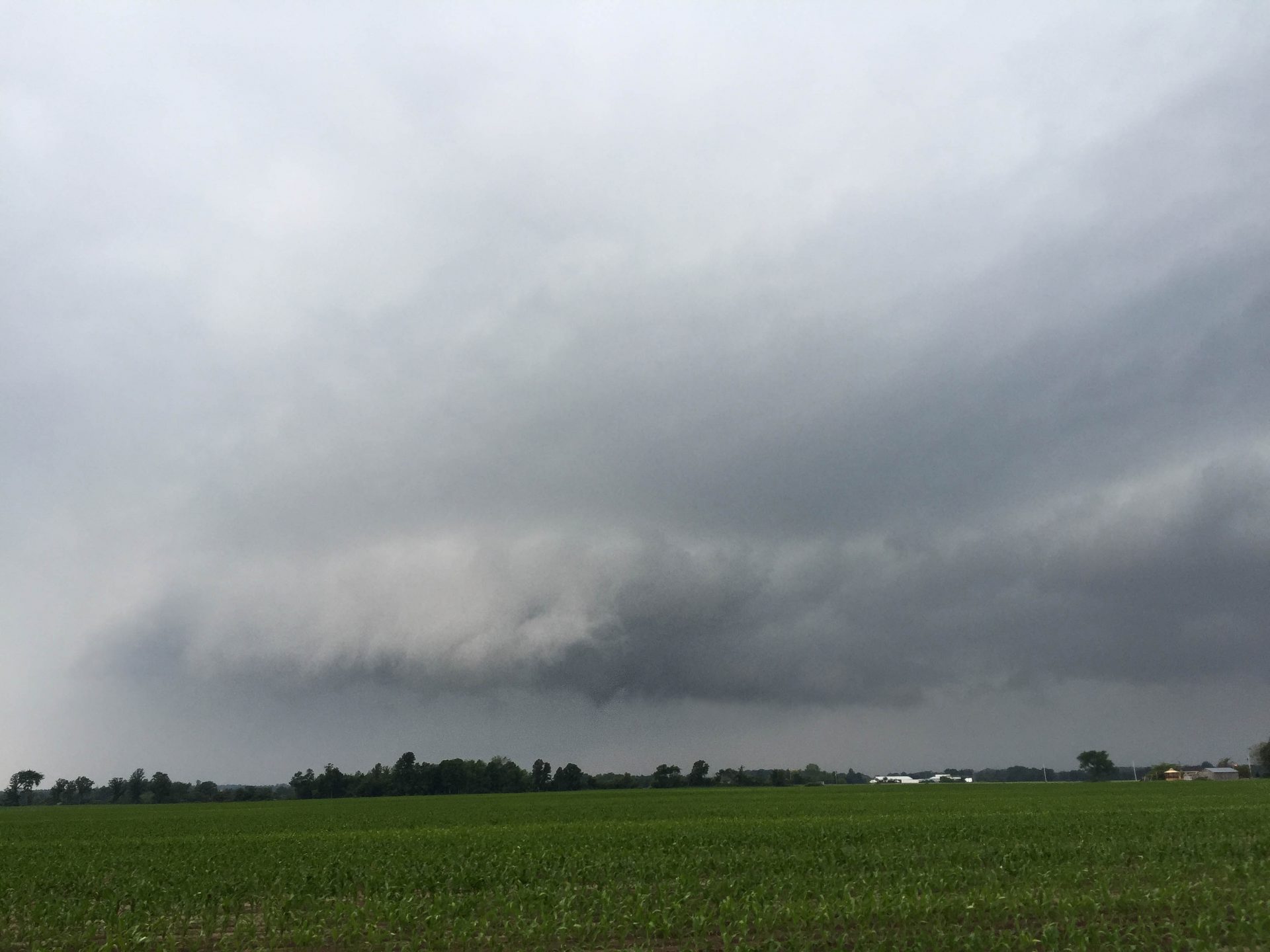 As the storm approached Townsend it exhibited surprisingly impressive structure and a funnel cloud spun up.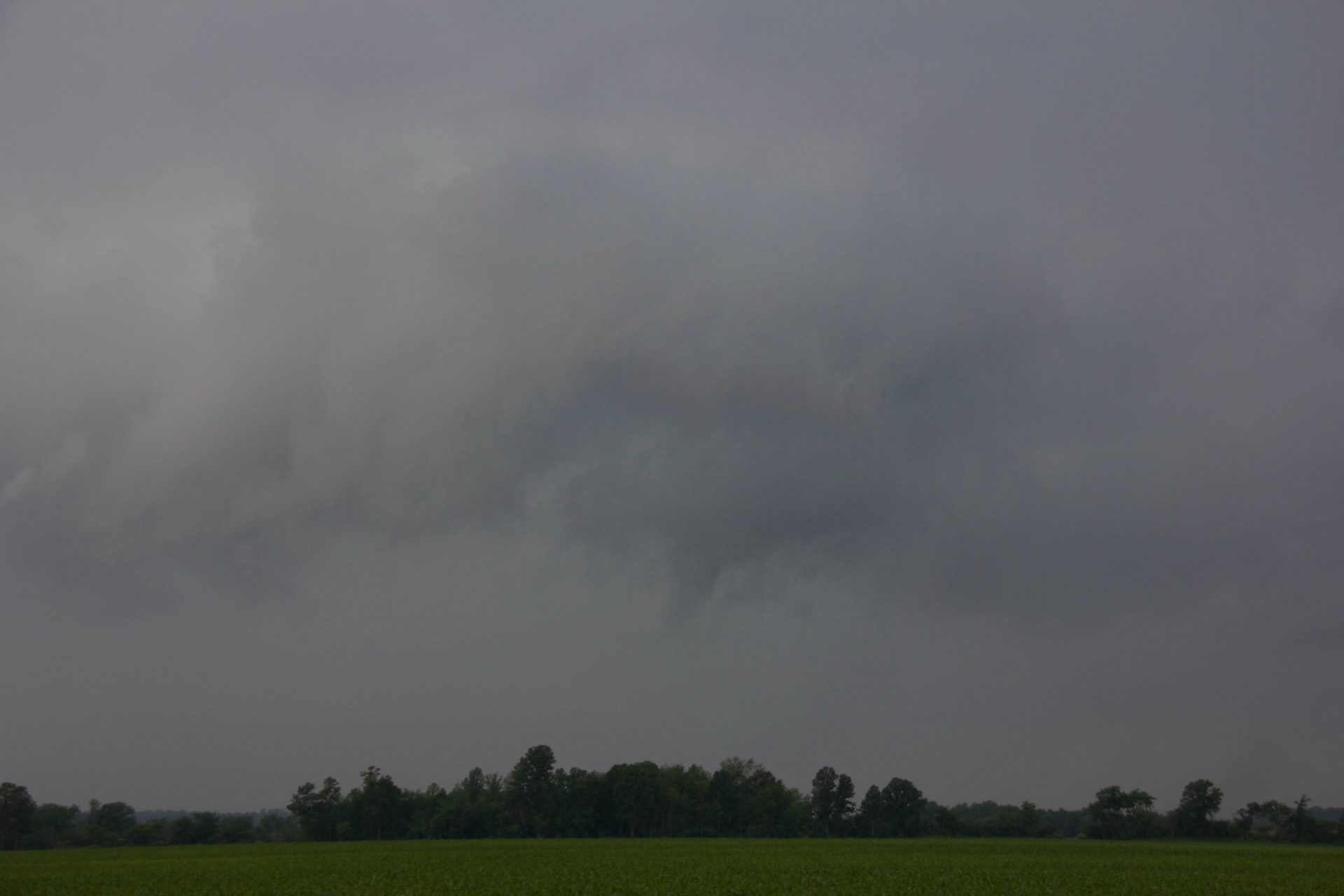 Once the funnel dissipated, the wall cloud became totally wrapped and obscured by rain, so we drove south and then east in the rain, trying to stay with the updraft rotation but knowing that the storm had likely just done all that it would do. Indeed, by the time it was approaching Dunville it had become a rainy, gusty mess, so I decided to blow it off and make my way back to Toronto in time for dinner. All in all, a fun and successful chase day, especially for such a marginal setup, and it was fun to get out chasing with Dave again!