This tornado formed over Boshkung Lake and then stuck the shoreline town of Carnarvon, leaving extensive EF0 damage. It touched down on the lake and spent most of its life over the water, but then moved ashore and travelled for 2.25 km over land before dissipating.
At Carnarvon, trees were snapped and uprooted which damaged cottages and vehicles. In addition, lawn furniture was tossed and debris pierced the sides of buildings. Had the tornado travelled over land during its mature stage, it is likely it was capable of inflicting greater damage which may have earned it a higher rating.
This was one of five tornadoes that touched down on August 7, 2013. The others: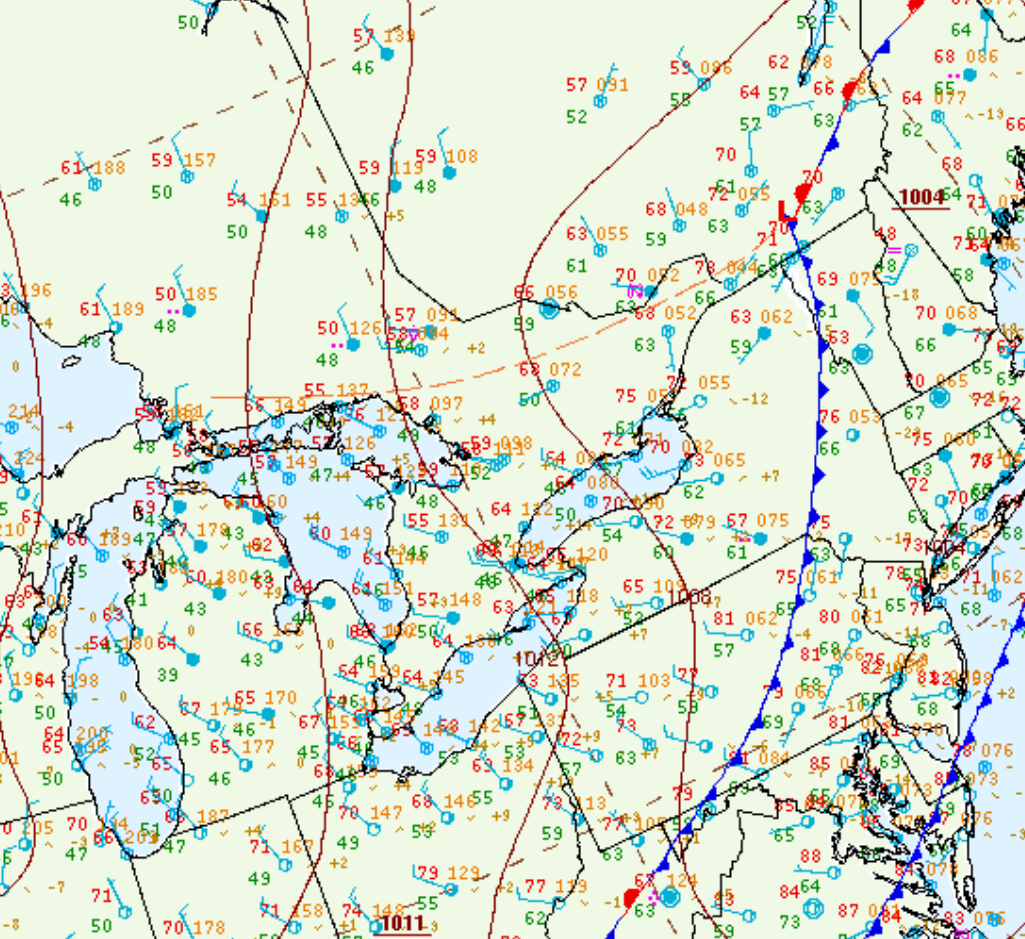 Figure 1 depicts the surface observations at 5:00 pm EDT, which shows a trough of low pressure in central Ontario behind a cold from over the northeastern United States. This trough promoted convergence and thunderstorm development in the afternoon and evening hours of August 7th, which led to a tornado outbreak across central Ontario.
---
Sources
NWS Weather Prediction Center Surface Analysis Archive. (2017). Surface analysis 21Z Tue Aug 13 2013. Retrieved from: https://www.wpc.ncep.noaa.gov/archives/web_pages/sfc/sfc_archive.php