Witnesses captured photos of this thin, pencil-like tornado, fully condensed to the ground. It touched down at 10:45 am, damaging trees, tossing a shed and lifting a 5000lb grain bin.
This was one of two tornadoes to touch down in Ontario on August 10; the other was an F0 near Tottenham. Figure 1 depicts a cold front swinging through southern Ontario at 8:00 pm EDT and ongoing thunderstorms ahead of it. This front was responsible for the storms that dropped the tornadoes near Tottenham and Elora.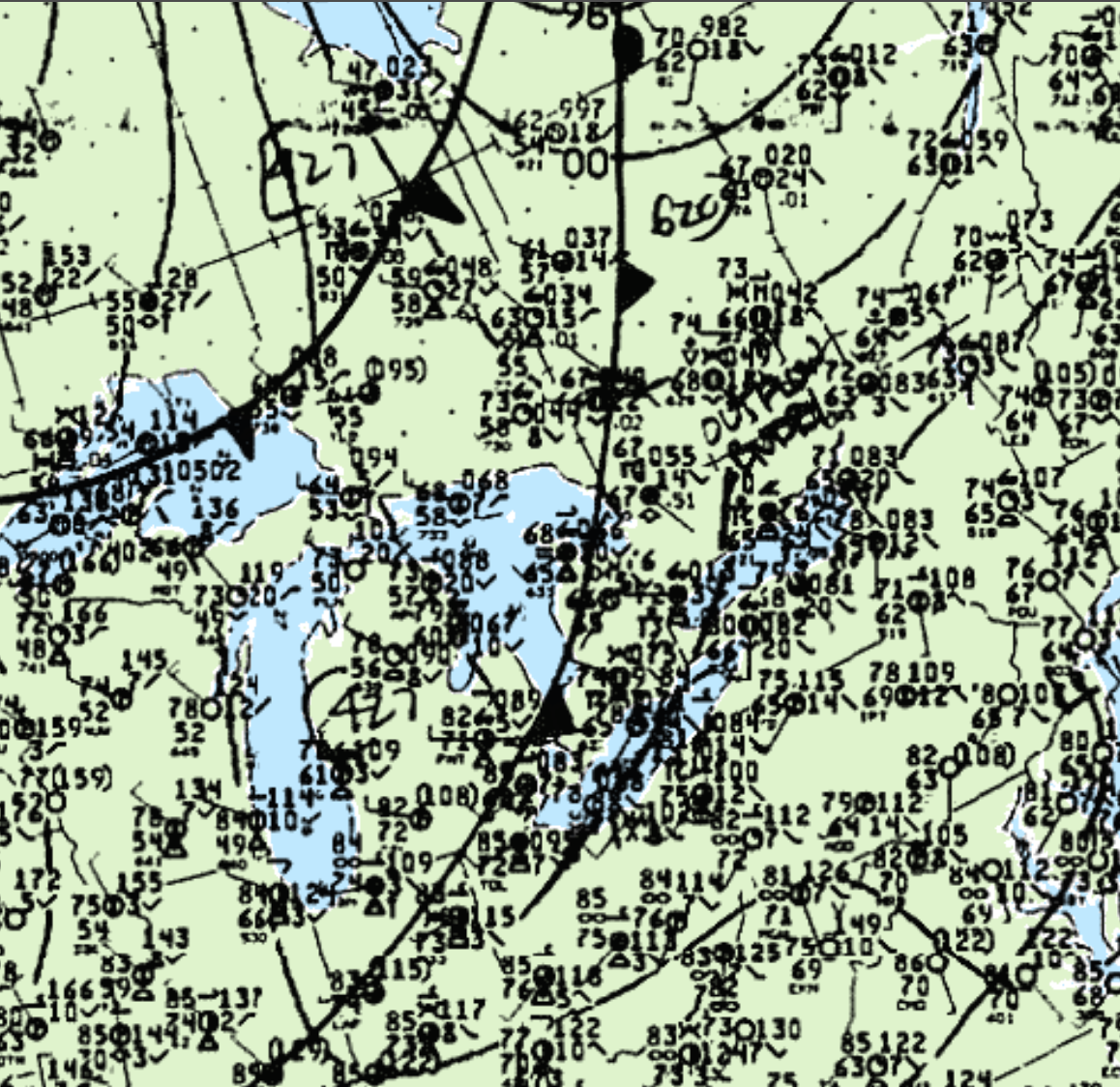 According to Environment and Climate Change Canada (2018), an F1 tornado touched down at 6:30 pm EDT near Elora, ON. The track and width of the tornado was not documented by ECCC. The tornado caused no fatalities, injuries or property damage.
---
Source
NWS Weather Prediction Center Surface Analysis Archive. (2017). Surface analysis 21Z Sat Aug 10 1992. Retrieved from: https://www.wpc.ncep.noaa.gov/archives/web_pages/sfc/sfc_archive.php

Environment and Climate Change Canada Data. (2018). Canadian National Tornado Database: Verified Events (1980-2009) – Public. Retrieved from: http://donnees.ec.gc.ca/data/weather/products/canadian-national-tornado-database-verified-events-1980-2009-public/