Coming ashore off Lake Huron, this powerful EF1 tornado devastated Pinery Provincial Park and Grand Bend, causing extensive damage and one serious injury. Between 6:00pm and 7:00pm, a number of thunderstorms moving eastward across Lake Huron consolidated into a single cell. Initially the storm had the radar presentation of a bow segment, however just as it approached the shoreline, an inflow notch developed on its leading edge as it quickly wrapped up into a powerful high-precipitation supercell with a strong mesocyclone.
The rain-wrapped tornado formed over the lake and came ashore a few kilometres south of town, toppling power poles and uprooting and snapping trees which caused extensive damage to homes and vehicles as they fell. One serious injury occurred at Pinery Provincial Park when a visitor was struck by a falling tree. The tornado was on the ground for 5 kilometres and was up to 500 metres wide.
This was one of two tornadoes to touch down on July 27, 2014. The other: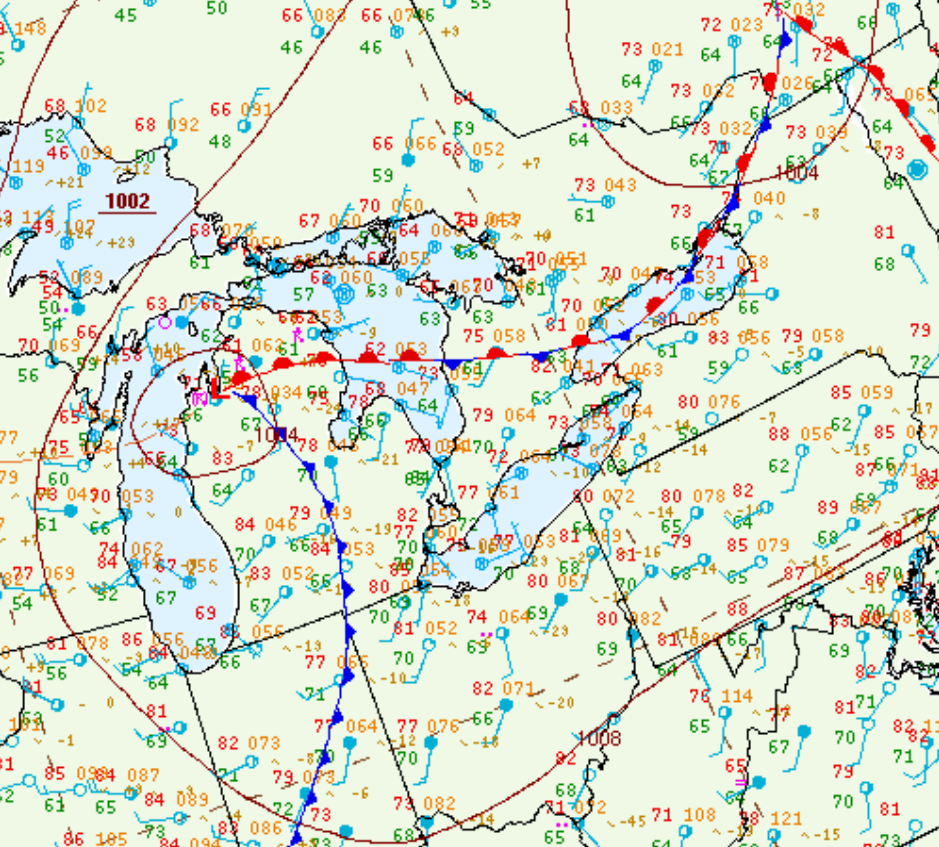 Figure 1 depicts the surface observations at 2:00 pm EDT, which shows a low pressure system across northern Michigan with its associated cold front moving across the state and a stationary front across southern Ontario. This stationary front became the focus for thunderstorm activity in the afternoon hours of July 27th, which ultimately led to two tornadoes.
---
Sources
NWS Weather Prediction Center Surface Analysis Archive. (2017). Surface analysis 18Z Sun Jul 27 2014. Retrieved from: https://www.wpc.ncep.noaa.gov/archives/web_pages/sfc/sfc_archive.php