CANWARN spotters Dave Patrick and Ron Gravelle reported that a third touchdown at 7:05 pm to the east of Mildmay. This tornado was brief and weak, causing no damage.
This was one of five tornadoes that touched down in Southern Ontario on July 8; the others were an F0 near Pinkerton, an F1 near Mildmay, another F0 near Mildmay, and an F0 near Listowel.
Figure 1 depicts the surface observations at 5:00 pm EDT, which shows a stationary front across southern Ontario. This front became the focus for convergence, which led to thunderstorm development across southern Ontario in the evening hours of July 8th.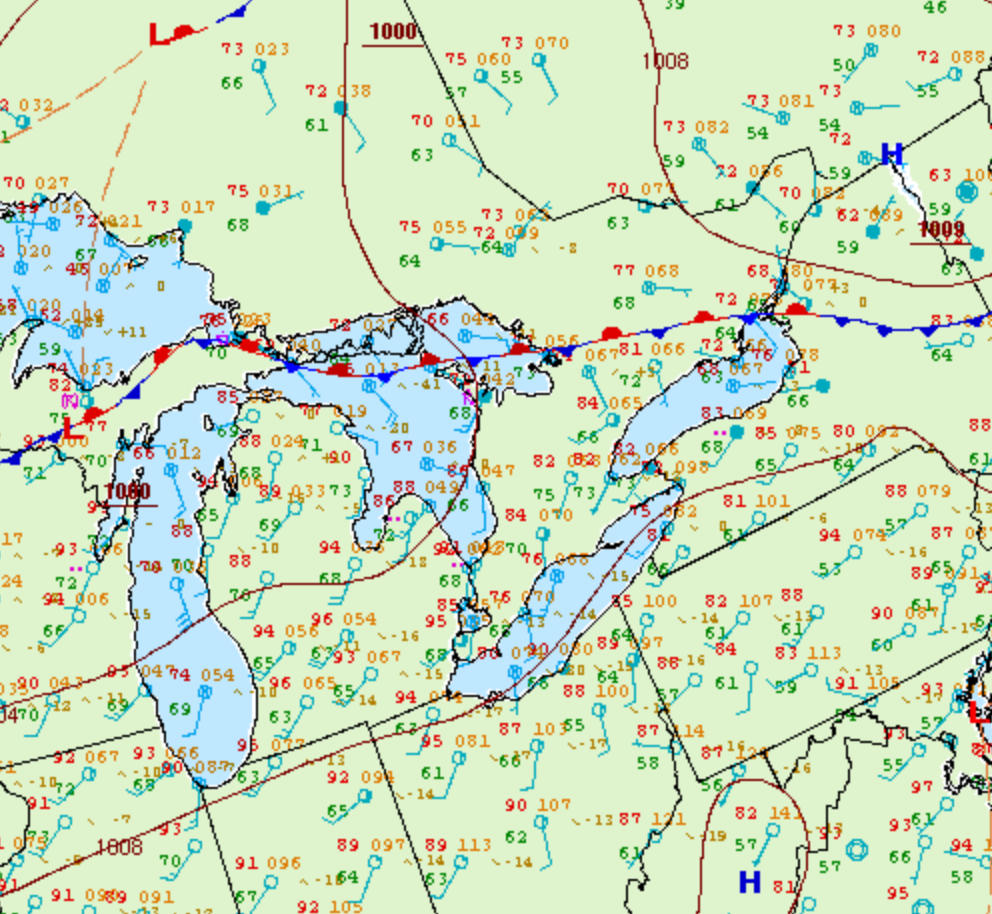 According to Environment and Climate Change Canada (2018), an F0 tornado touched down at 7:05 pm near Mildmay, ON. The path and width of the tornado was not documented by ECCC. The tornado caused no fatalities, injuries or property damage.
---
Sources
NWS Weather Prediction Center Surface Analysis Archive. (2017). Surface analysis 21Z Sun Jul 8 2007. Retrieved from: https://www.wpc.ncep.noaa.gov/archives/web_pages/sfc/sfc_archive.php

Environment and Climate Change Canada Data. (2018). Canadian National Tornado Database: Verified Events (1980-2009) – Public. Retrieved from: http://donnees.ec.gc.ca/data/weather/products/canadian-national-tornado-database-verified-events-1980-2009-public/