Published on
After an eventful chase the day before, we didn't have super high expectations for May 18th. Nonetheless, we headed out once again in hopes of catching a marginal supercell near Lubbock. We ended up getting far more than we expected: a beautiful high based supercell, several strong gustnadoes and a brief/weak mesocyclonic tornado.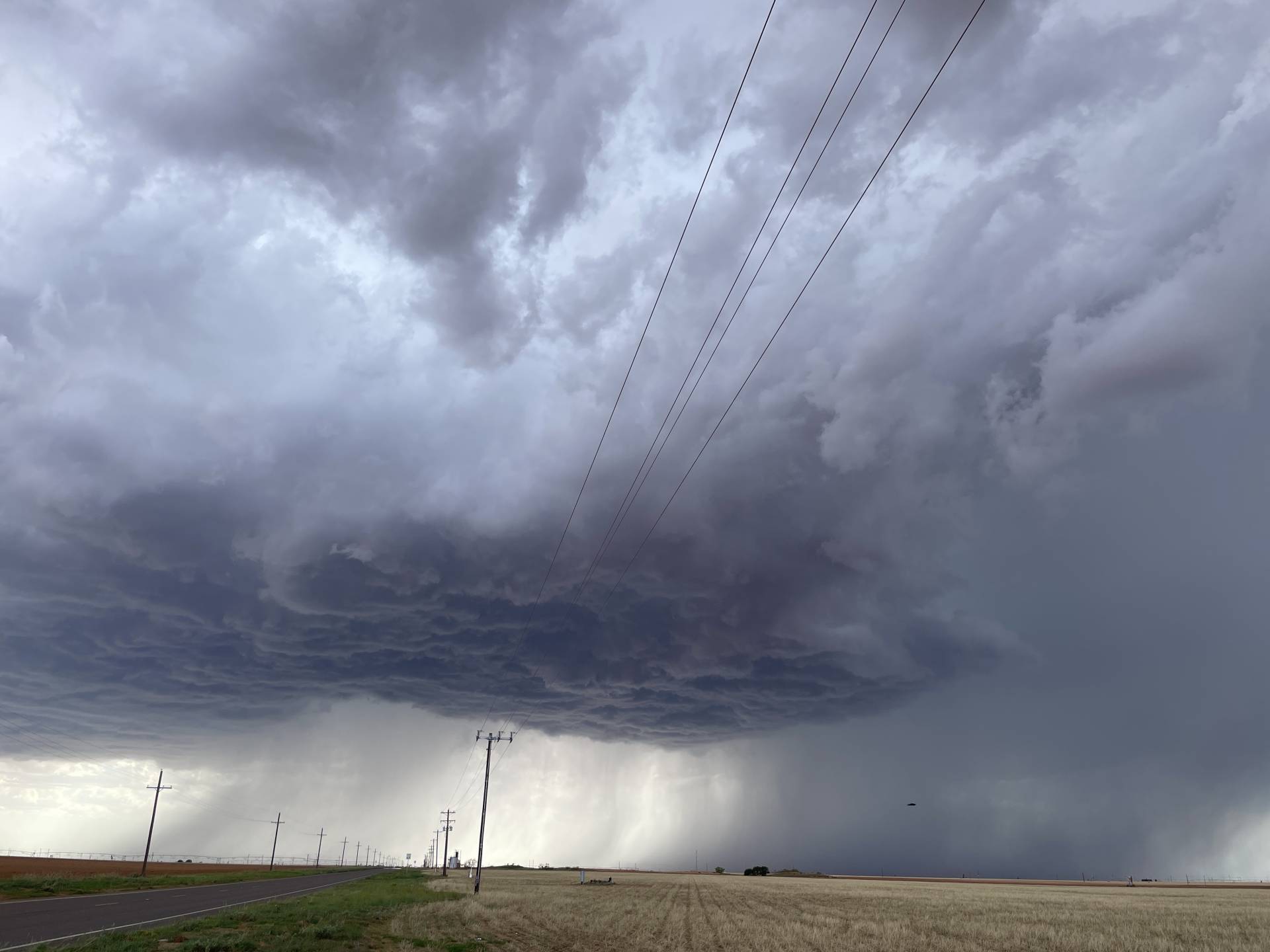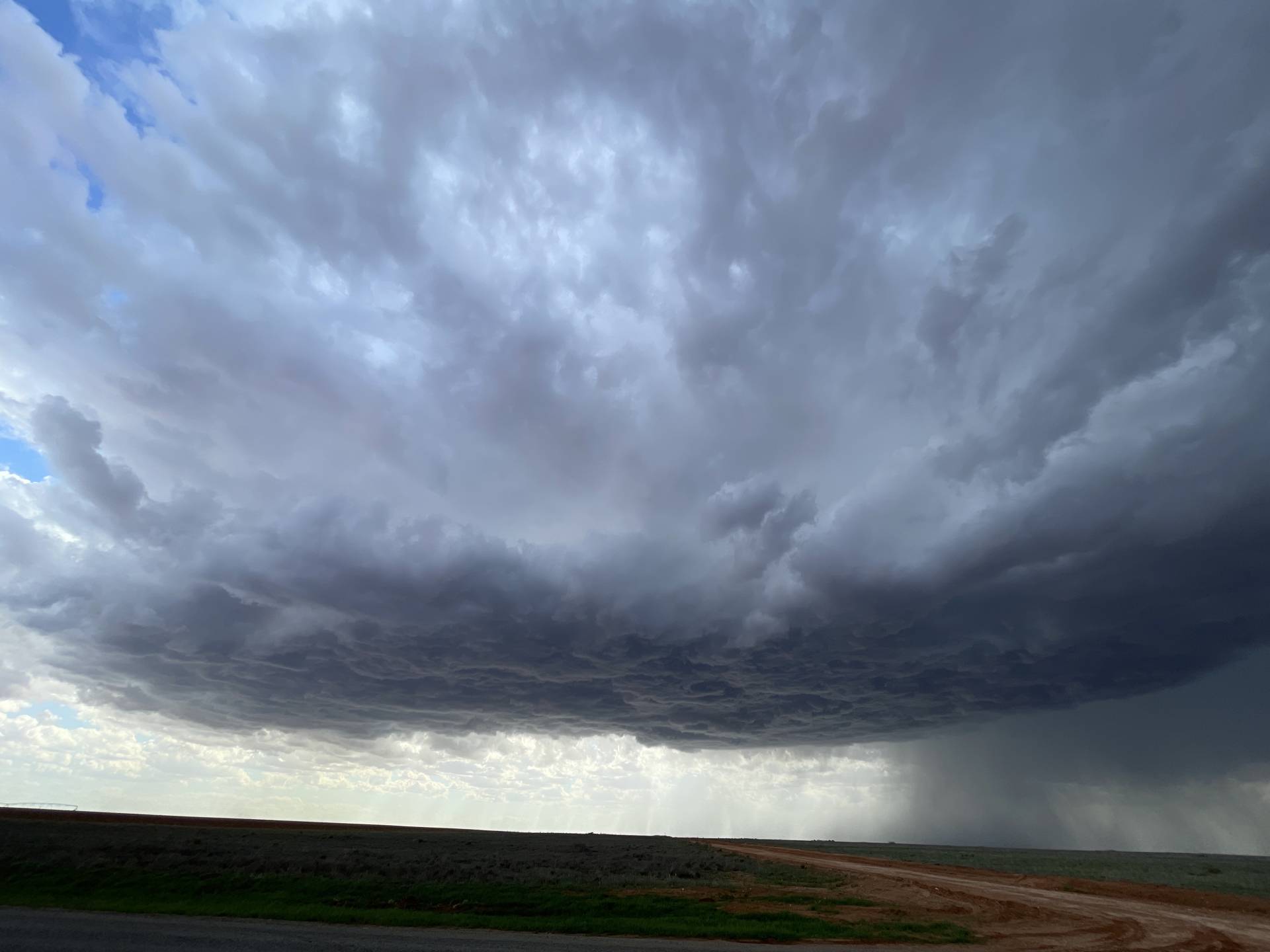 We were initially a little late to the show, having had to meet up with my chase partner Adam in Dallas earlier in the day. We initially expected to try to catch tornadoes associated with the grungy mess of an MCS in central Texas but decided to try our luck out west in hopes of getting some decent structure. We made it just in time to watch as a couple of cells merged into a really pretty supercell.
The storm began to take on some decent rotation and we thought we may be in business. It even presented a relatively strong couplet at this point, which given 5-10º higher dewpoints probably would've yielded a pretty decent tornado. Not too bad for 15 knots of shear!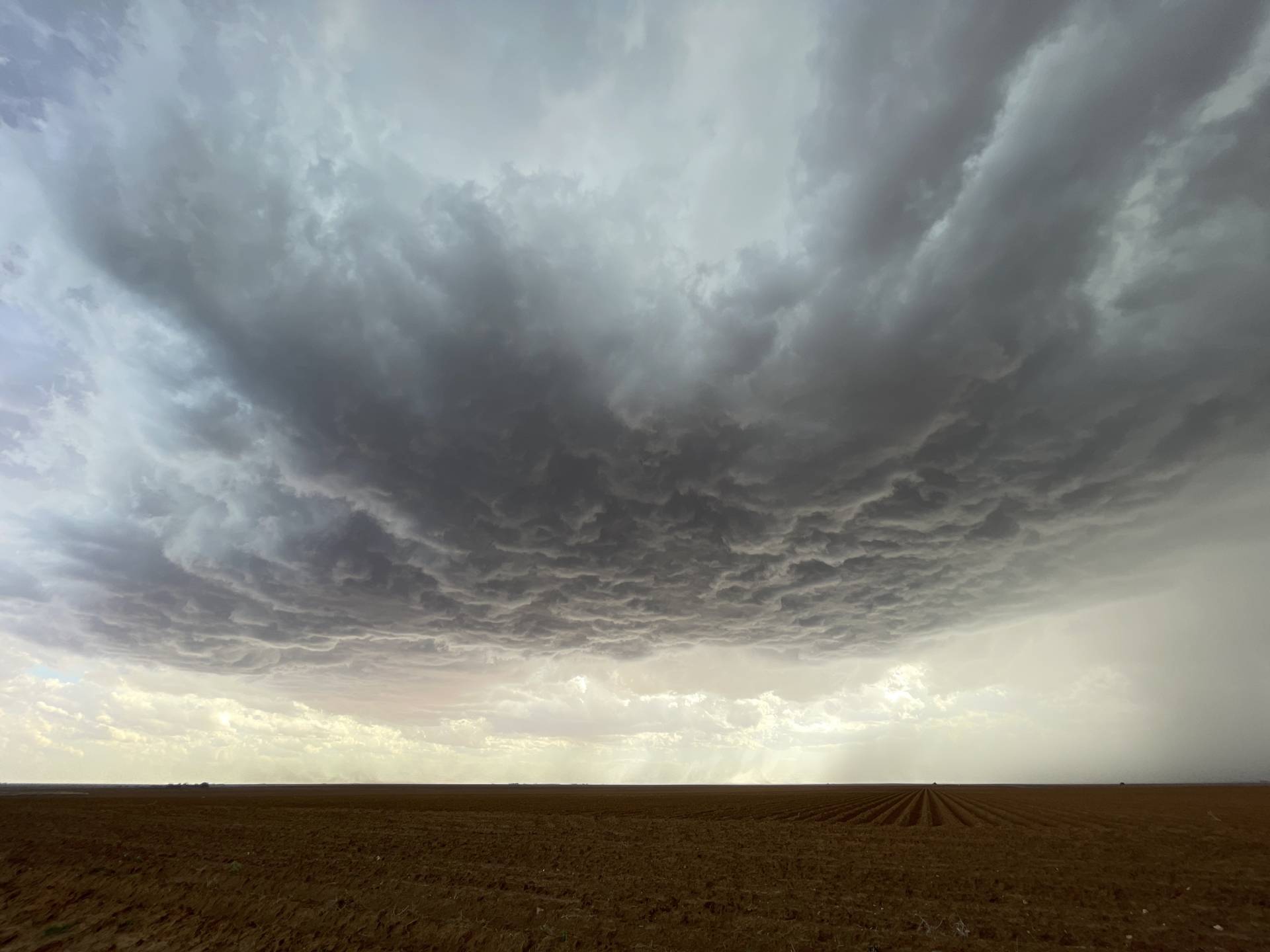 The storm was barely moving which made it really easy to track alongside. We got up close and personal with a couple of the largest gustnadoes I've ever seen. Not totally convinced these weren't landspouts, as there was significant cloud base rotation directly above.
Not long after the gustnado, we moved several miles down the road and watched as the storm dropped a very small tornado, visible as a nub funnel and ground circulation.
After the tornado lifted, we moved a bit further back to try to get some structure shots, where I was able to get one of the cooler pictures I've taken in a while — a supercell in a big wind farm!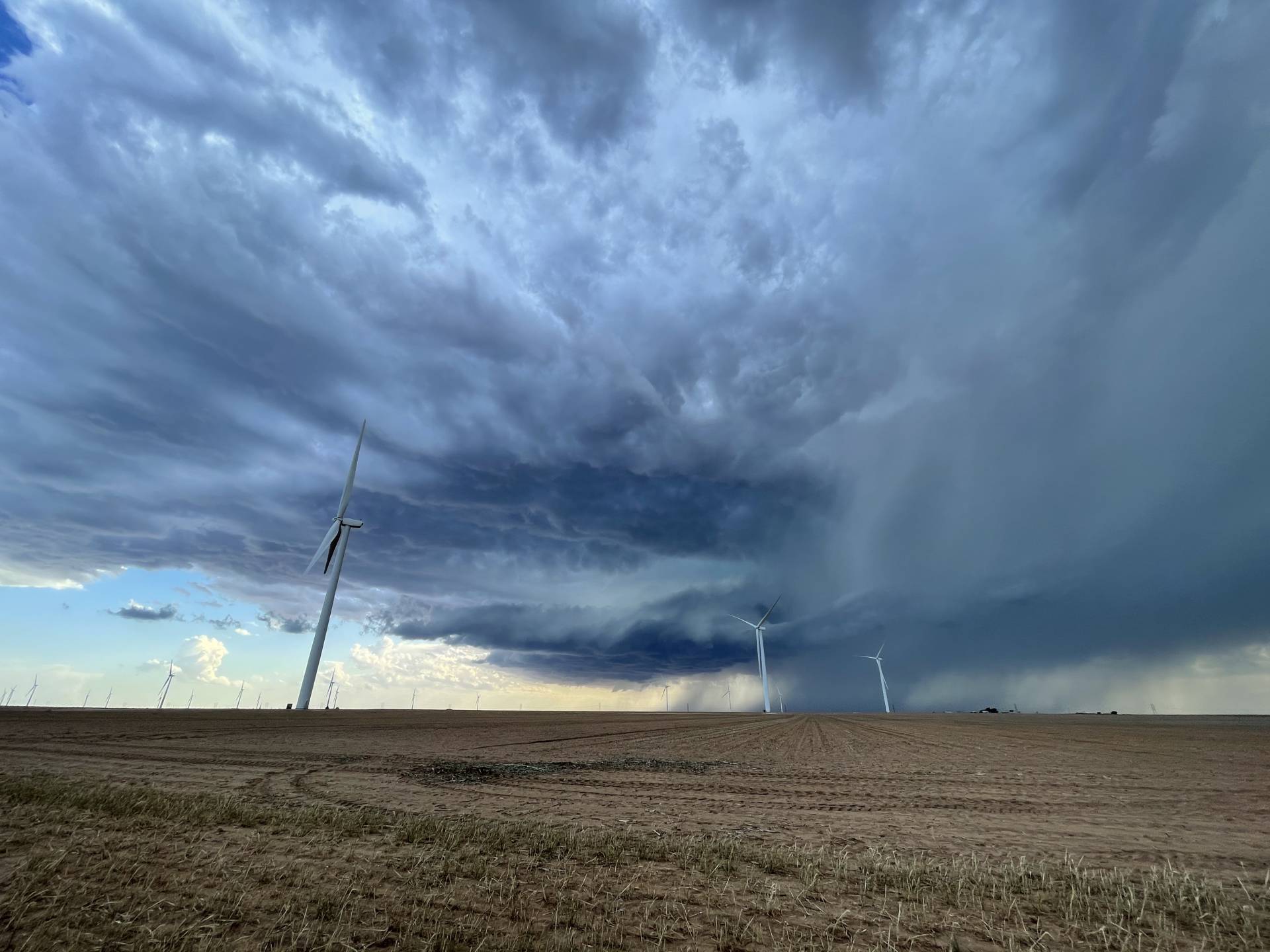 While not the most exciting chase, it far exceeded our expectations. Never a bad chase day when you see a pretty supercell and an unexpected tornado!