Published on
After two largely disappointing chase days on June 6th and 7th, June 8th was shaping up to be a nice day for a few pretty supercells and maybe a tornado or two. We got far more than we expected with perhaps the best structure I've ever seen in my 15 years of chasing.
After busting pretty hard near the North Dakota/Canada border the day before, we definitely needed some redemption. We initially decided to target Ainsworth, Nebraska to start before adjusting toward Stuart. While sitting at a gas station there, we made a friend.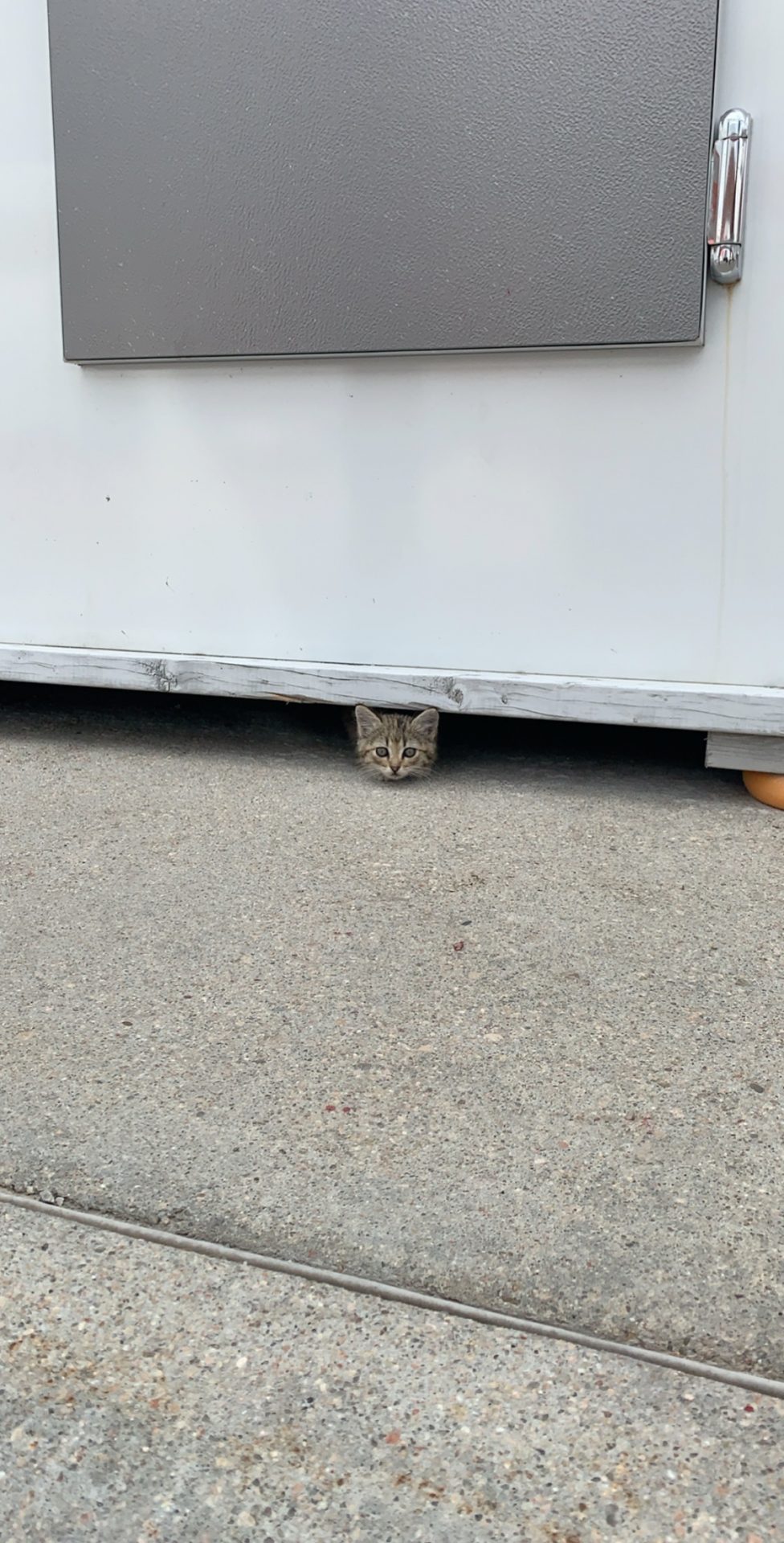 As we sat in Stuart — quite literally the most boring town on the planet — we became slightly concerned about the prospects of convective initiation. While the HRRR was remarkably consistent in developing a couple of monster supercells not far from our location, vertical development of cumulus appeared to be largely suppressed. We were confused; convective inhibition was gone and decent forcing was present. We sat and wondered about this for about an hour before deciding to drift south a bit, stopping about a half hour south of Stuart. Upon stopping, we were encouraged by noteworthy vertical development finally becoming evident. As if all at once, multiple robust echoes began popping up on radar with the most substantial storm taking shape near Arnold, Nebraska. Much like two days earlier, this storm took on a frustratingly northward component to its motion. As we moved towards Arnold, the storm shed a split and began to right turn and push east toward Anselmo, Nebraska. Radar imagery showed a beautifully structured supercell developing immediately in front of us.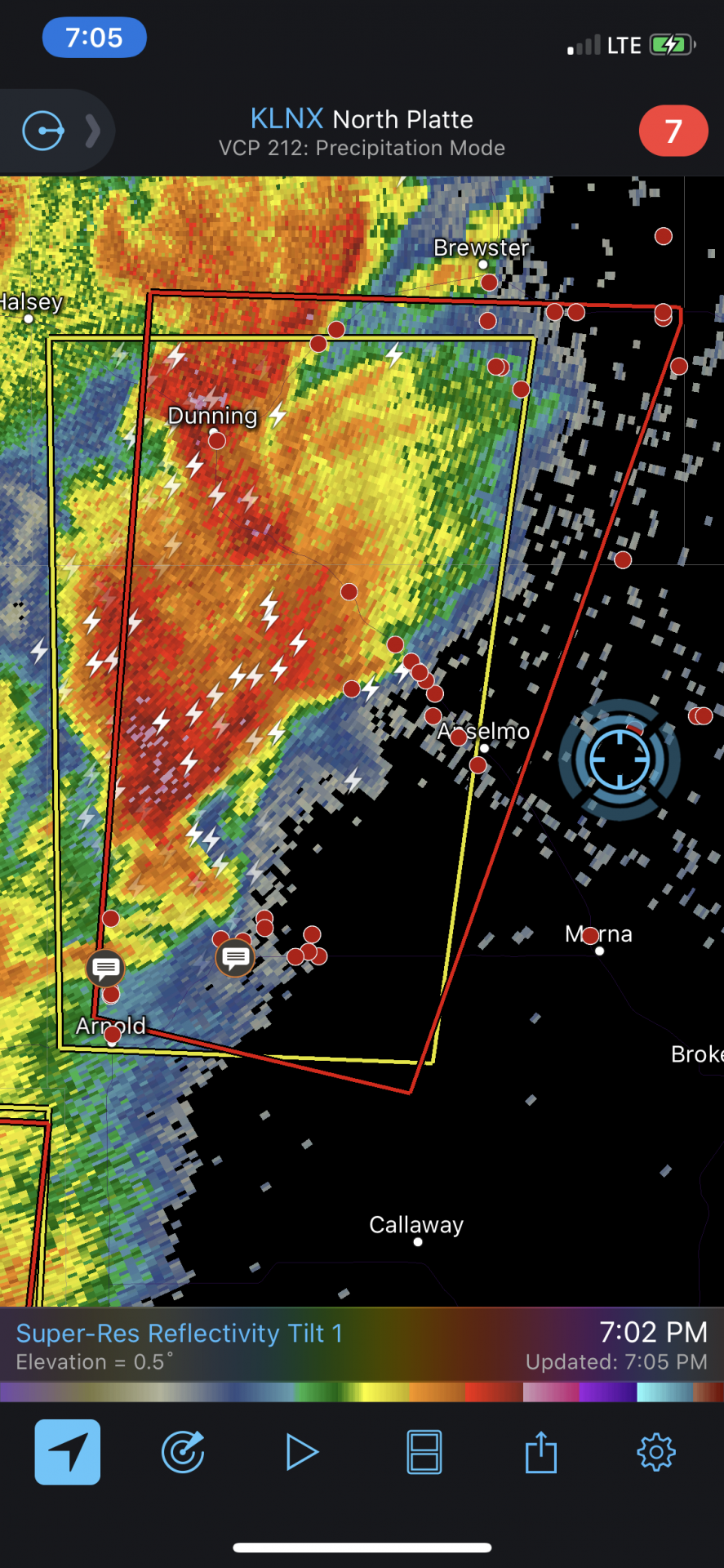 As we came over a hill near Anselmo, we spotted a monstrous, discrete supercell complete with visible streamwise vorticity current feeding into a rapidly rotating wall cloud. After days of some of the more frustrating chasing I've experienced, we finally had a good supercell thunderstorm.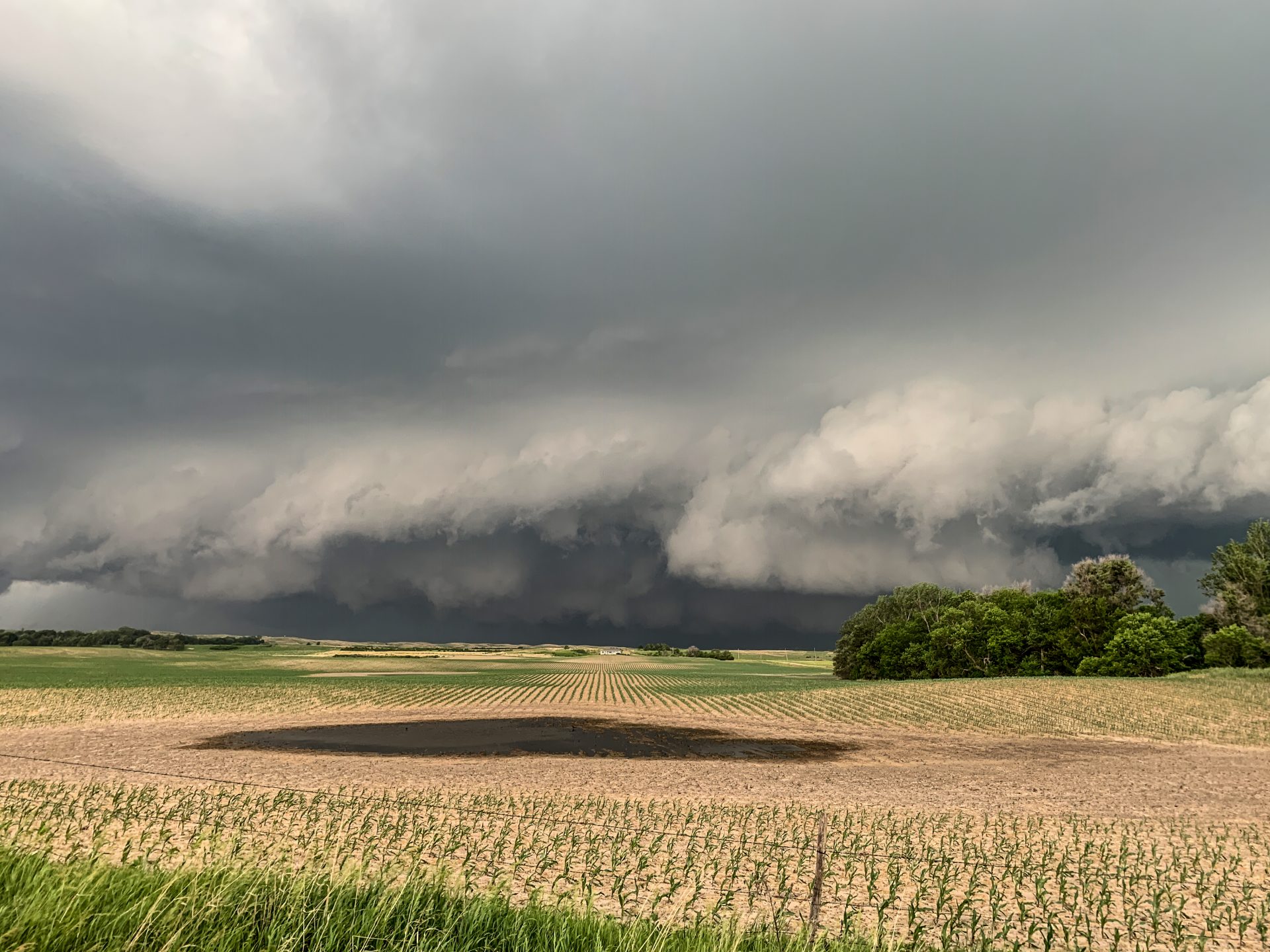 We found a good place to pull over and watched as the storm cranked away in front of us. As if by magic, the rain parted near an older occlusion in the back and a pretty white cone tornado became evident next to a dramatic clear slot. The tornado lasted a couple of minutes before lifting and didn't do any damage. Our whole chase trip was instantly vindicated.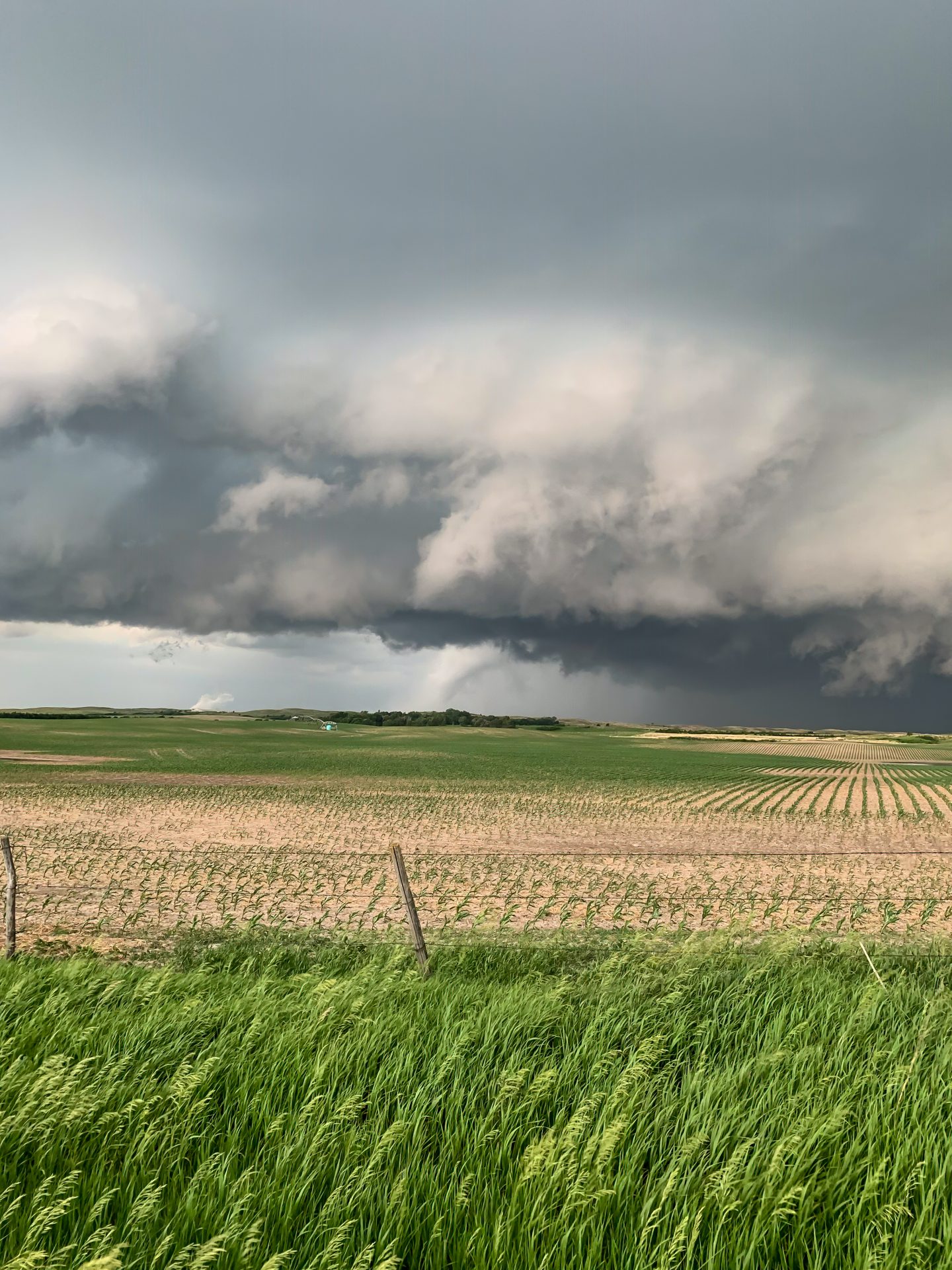 After the tornado lifted, we decided to reposition to stay with the storm. Not long thereafter, we realized the storm had become outflow dominant and no longer posed a substantial tornado threat. A new storm that had developed (again) near Arnold, Nebraska became our target. After a short drive, we were treated to the most breathtaking structure and mammatus display I've ever seen.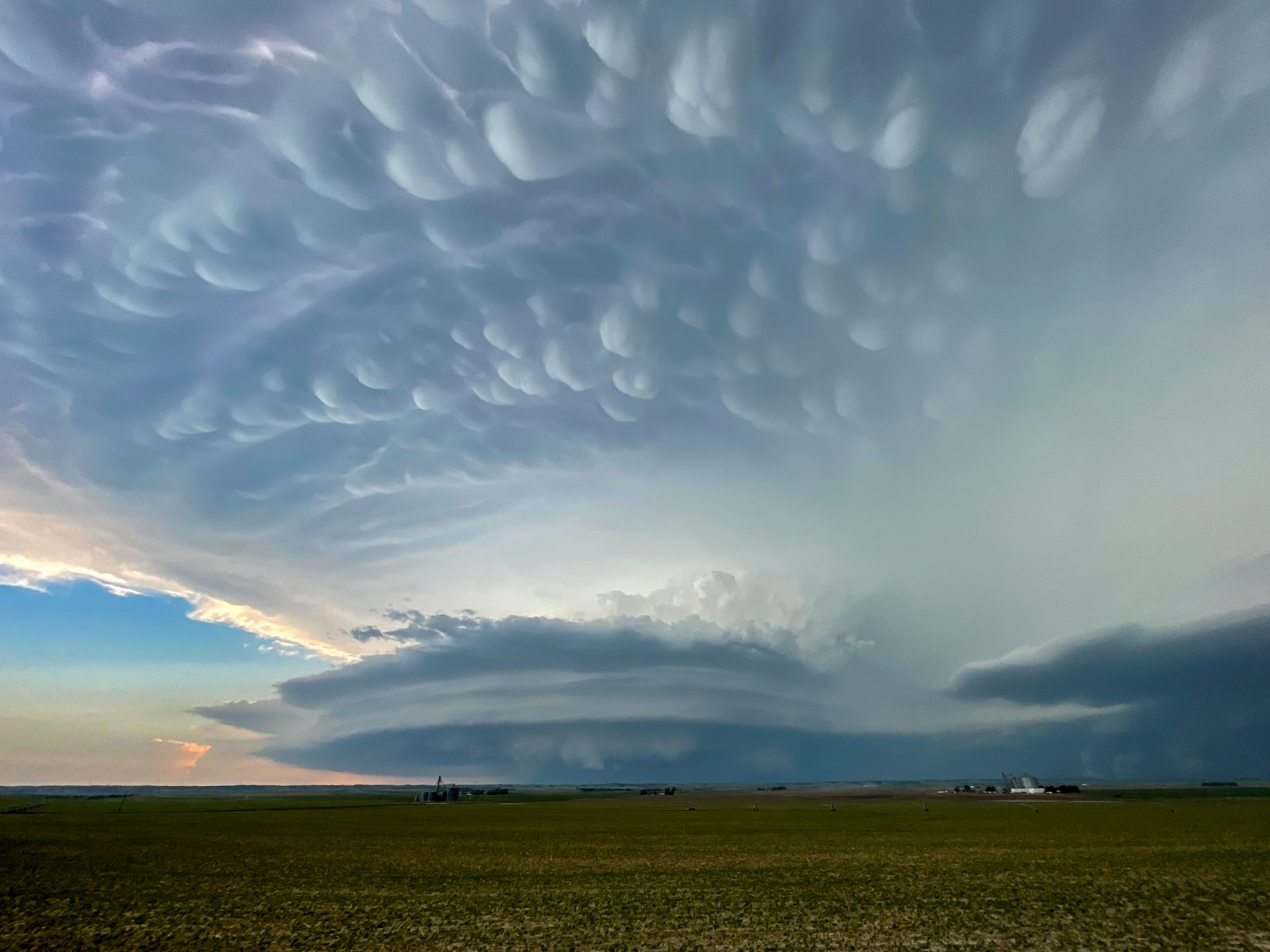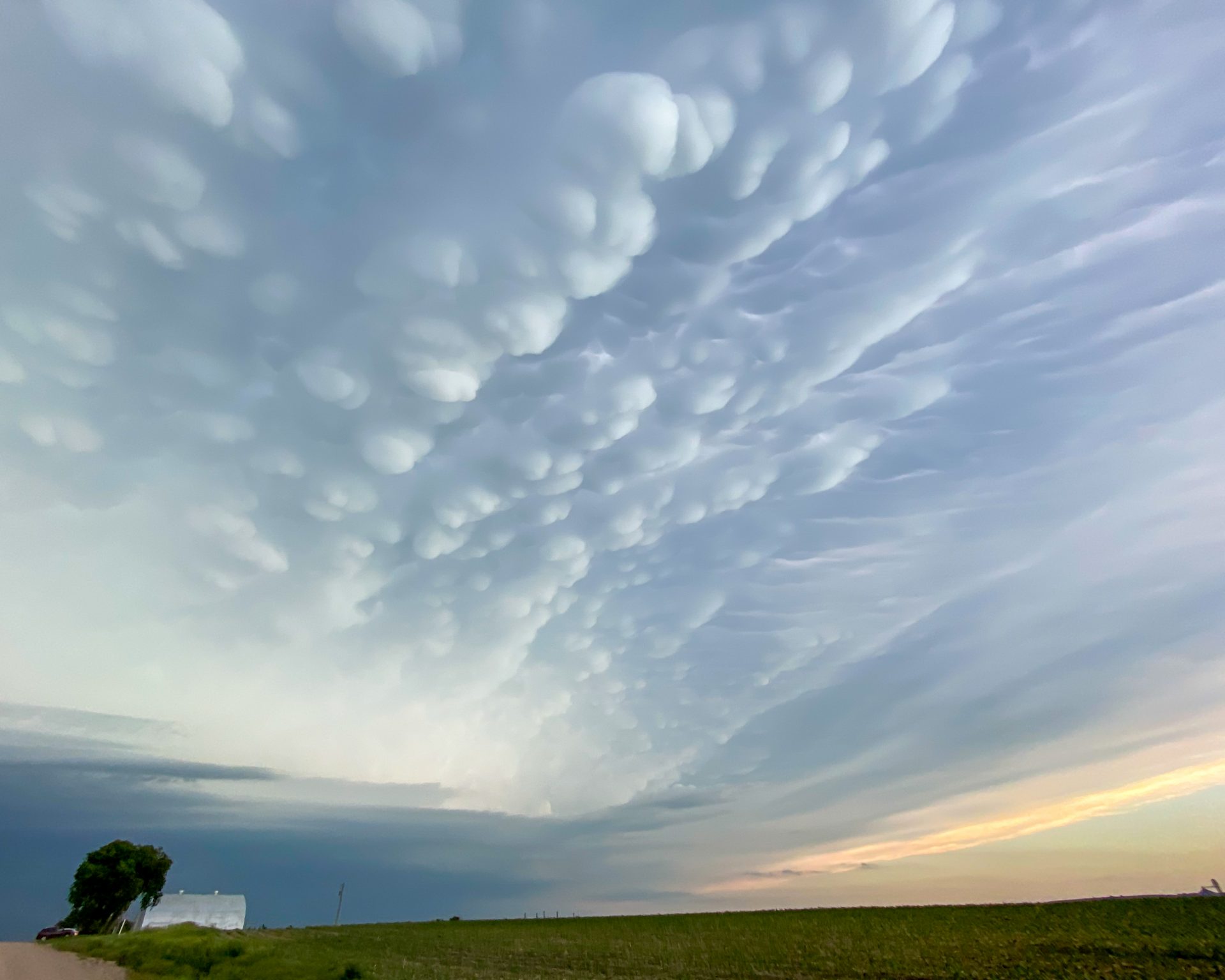 As we watched the storm approach us, a few small dust whirls became evident along the gust front. At least one of these was likely a legitimate tornado. Simon Brewer captured some images and video of this.
Soon after these brief tornadoes, the storm became outflow dominant and gusted out. We tried to chase a couple more storms but decided it was time to get back to the hotel. This was easily the best day we had during our 2020 chase trip, and not one I'll forget any time soon.