Published on
I think I've written it before: theres few hobbies more rewarding — and more frustrating — than chasing storms. June 6, 2020 had the potential to be a big, big tornado day in South Dakota…until the atmosphere realized it was 2020. Nonetheless, we were treated to an awesome display of Mother Nature's power as a derecho rolled through Badlands National Park and spawned a brief, weak tornado right in front of us.
Waking up in Rapid City, SD, we had high expectations. Models showed a highly sheared environment impinging upon a substantial thermodynamic setup. Knowing that orography was going to play a major role in initiating storms, we expected an early show. After agonizing over the forecast for much of the morning, we headed up to Sturgis, SD right as extremely high based storms began to develop off the Black Hills. Curiously, storms had a largely northerly component to their motion, a problem given the northwest to southeast orientation of the instability axis. We knew that residence time in the warm sector could be a problem on this day, but still expected at least some eastward component to the storm motions. Unsurprisingly, the storms quickly died as they moved north and crossed the boundary. Dismayed, we headed to Belle Fourche, SD in hopes that developing storms to our west over Wyoming could root themselves and move toward us. Unfortunately it wasn't to be, as those storms too moved north and died upon approach.
As we sat in Belle Fourche, a line of well-established, gusty storms was approaching from the west-southwest. These were not the kind of discrete, supercellular storms we were expecting to chase, but rather a Derecho that had formed over the Great Basin (click the link to see a summary from the NWS Rapid City, SD). Unsurprisingly, the entire line of storms was warned for severe wind, with some warnings even stating the storm motions were 120 mph — the fastest motions I've ever seen.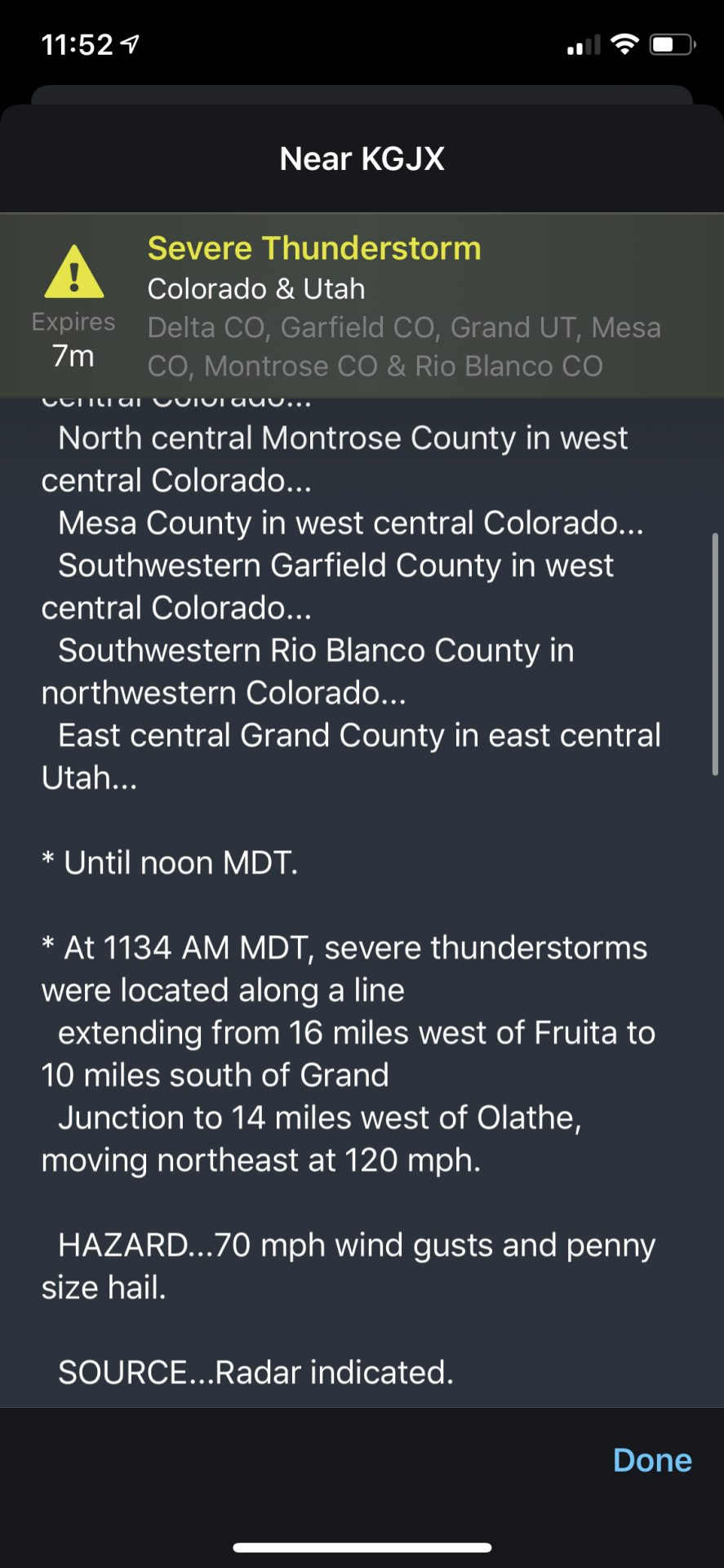 Not particularly interested in chasing a gusty windbag, we decided to head down to check out Badlands National Park and maybe get a couple of lightning shots. We were treated to far more than just that.
After a short drive, we arrived in Badlands National Park and took in some of the most beautiful scenery imaginable. Rugged, striped Buttes as far as the eye could see. Having never truly been to the Badlands, it was quite the treat. Even if this was all we were going to see that day, I would've been pretty happy.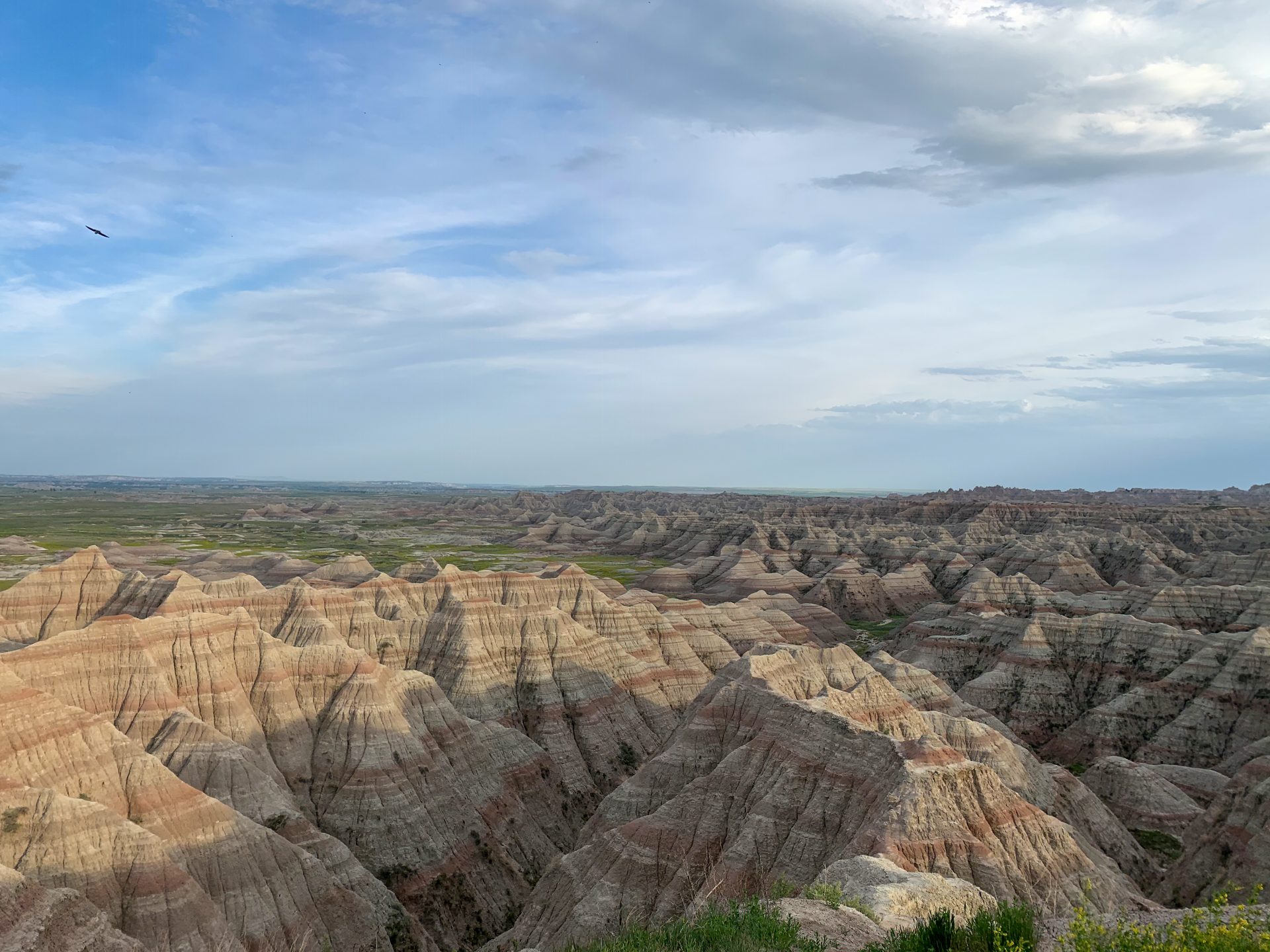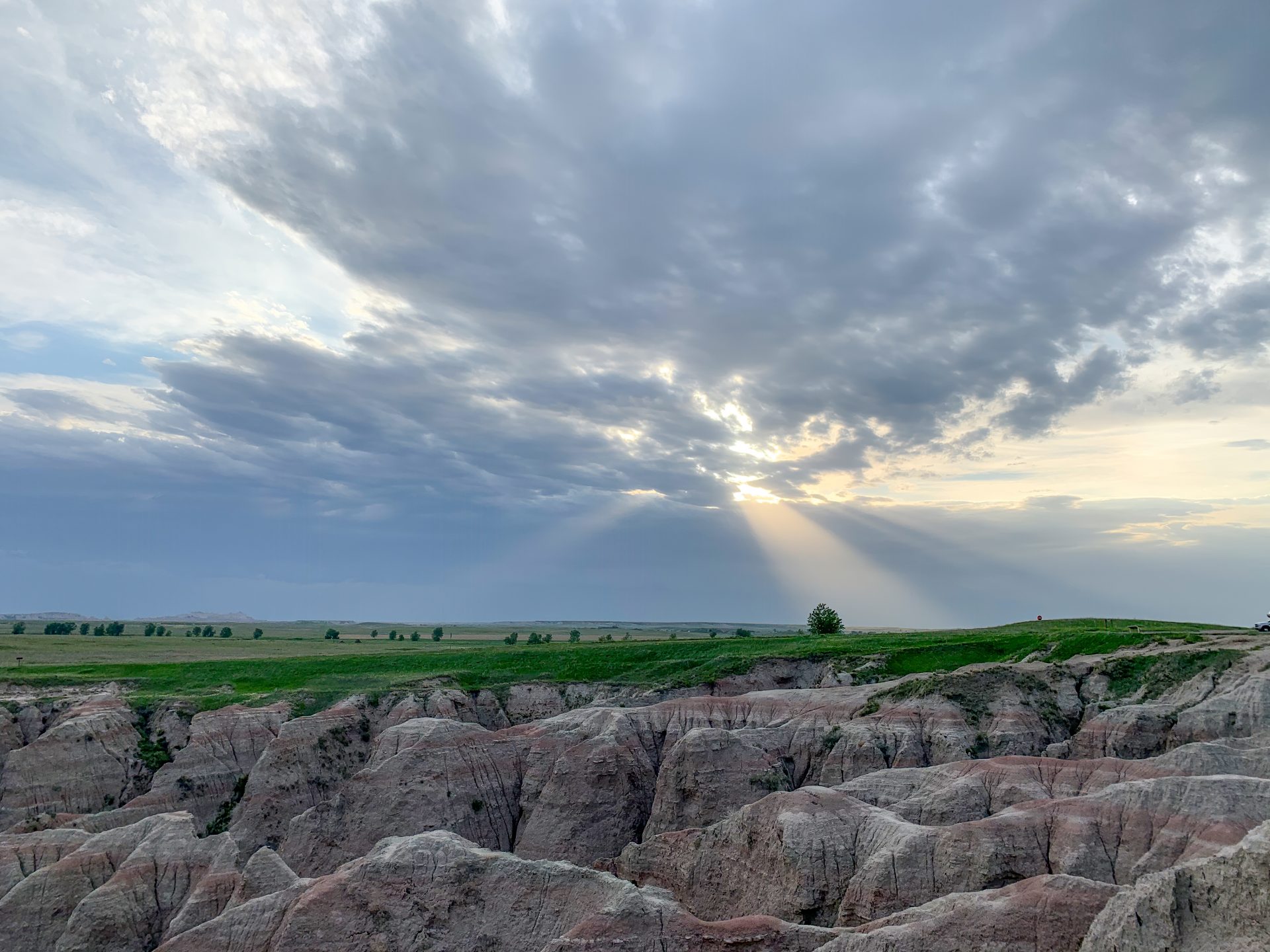 After perhaps an hour of taking in the Badlands, the storms were close enough where the structure of the approaching shelf cloud was visible. The juxtaposition of a well defined shelf cloud over the Buttes was absolutely spectacular, and my father was able to grab a pretty incredible panoramic image.

As the shelf approached, several areas of rotation associated with small mesovortices embedded within the line were evident. Underneath at least one of these vortices, we noticed what appeared to be a wall cloud.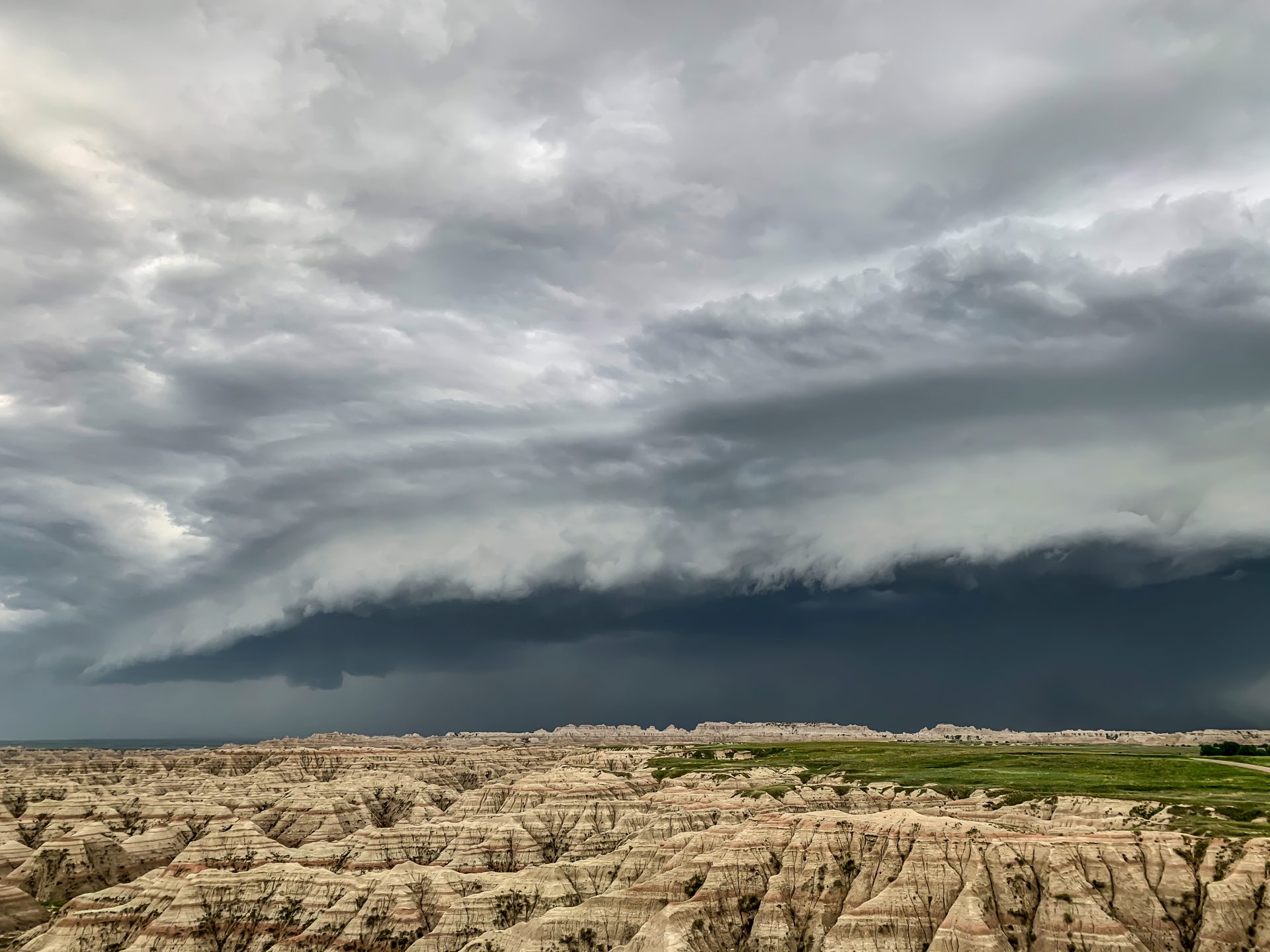 Turns out we should've payed slightly closer attention to that wall cloud. As the storm got closer, I began taking photos of the now visibly rotating updraft above the wall cloud. As it turns out, this particular updraft managed to break off from the line into a quasi-discrete supercell and produce a brief, weak tornado that removed a campground cabin from its foundation. Incredibly enough, I believe I managed to grab a few pictures of this tornado!
Another chaser in the area managed to get a few shots from a different perspective that I believe lend even more credence to this being the tornado. A vertical cylinder of dust below the mesocyclone/clear slot is clearly evident in his shots.
After watching this dust plume approach for a little bit, we were rudely greeted by what the derecho really had to offer: 70-80 mph straight line wind. We made it back to the car just in time to avoid being stuck in the worst of it, and began driving east to keep up with the derecho. As we drove, a swirl of dust became apparent about a mile ahead of our location. We quickly stopped to watch what we thought was a gustnado, only to realize there was clear cloud base rotation above it. I'm hesitant to call this a tornado with 100% certainty, but I'm fairly convinced that is what it was. Decide for yourself:
At this point, the day was largely over. The storms continued marching east as a solid line and we were exhausted. We made our way to Pierre, SD for the night after a fun if not slightly underwhelming day. I certainly can't complain though, a day chasing storms is better than a day doing literally anything else.