Published on
When chasing storms, there are so many ways to mess up; whether it's picking the wrong target, choosing the incorrect storm or even simply taking a wrong turn, a chaser is always one step away from missing something awe-inspiring. Like any other chaser I've made my fair share of errors — but that's what makes a perfectly executed chase that much sweeter. For myself and my chase partner Adam, April 12, 2022 will go down as one of our more well-done chases; we forecasted, chased and navigated to perfection and managed to score one of the cooler tornadoes I've seen in my 16 years of chasing.
After a frustrating day of chasing the Ozarks in western and central Arkansas on April 11th, Adam and I chose to stay the night in Joplin, MO in order to hedge our bets between the potential southern plains (TX/OK/KS) and upper-midwest/central plains (NE/IA) targets. Of some note, we stayed in a hotel on Range Line road in Joplin; a place that has special meaning to me given my experience there over a decade earlier.
Upon waking up on the 12th, it became quite obvious that the play would be the northern play — a quick four hour drive from Joplin. As we made our way north, we debated playing the "true" dry line/triple point in northeast Nebraska or hang a bit further east in the richer moisture in western Iowa. Given satellite trends we chose the latter and headed for Sac City, Iowa where a few close friends in Colin Davis, Andrew Pritchard, Isaac Schluesche and Kaylan Patel had posted up. We reached Sac City as the first robust towers were developing into storms. After a quick hello at a Casey's we headed off to chase the developing thunderstorm.
As is the case with most triple point/warm front setups, our main concern on this day was storms not becoming quickly rooted and outrunning the warm sector. This initially appeared to be the way the day was going to go, as storms were moving nearly 60 mph to the northeast, rather than right turning and slowing down. In order to get in position to see the storm, Adam and I decided to make our way toward Humboldt, Iowa, well to the northeast of the location of the storm. We quickly moved east and then north, quite relieved at how good the road network was compared to the previous day. As we readied for our north turn toward Humboldt, we realized the storm had slowed and right turned, while popping a healthy velocity couplet on its southwestern flank. We quickly turned around and headed about 5 miles west back to the town of Pioneer, where we turned onto a rural road and noticed that our friends Isaac and Kaylan, along with first time chaser Leila were stopped on the shoulder. We pulled up in front of them and watched as the storm approached. Before long, the storm took on as classic a look as you'll see from a strong tornado producer. I remarked to Leila that I had, "never seen a storm that looks like this not produce a monster", much to her delight. Little did I know…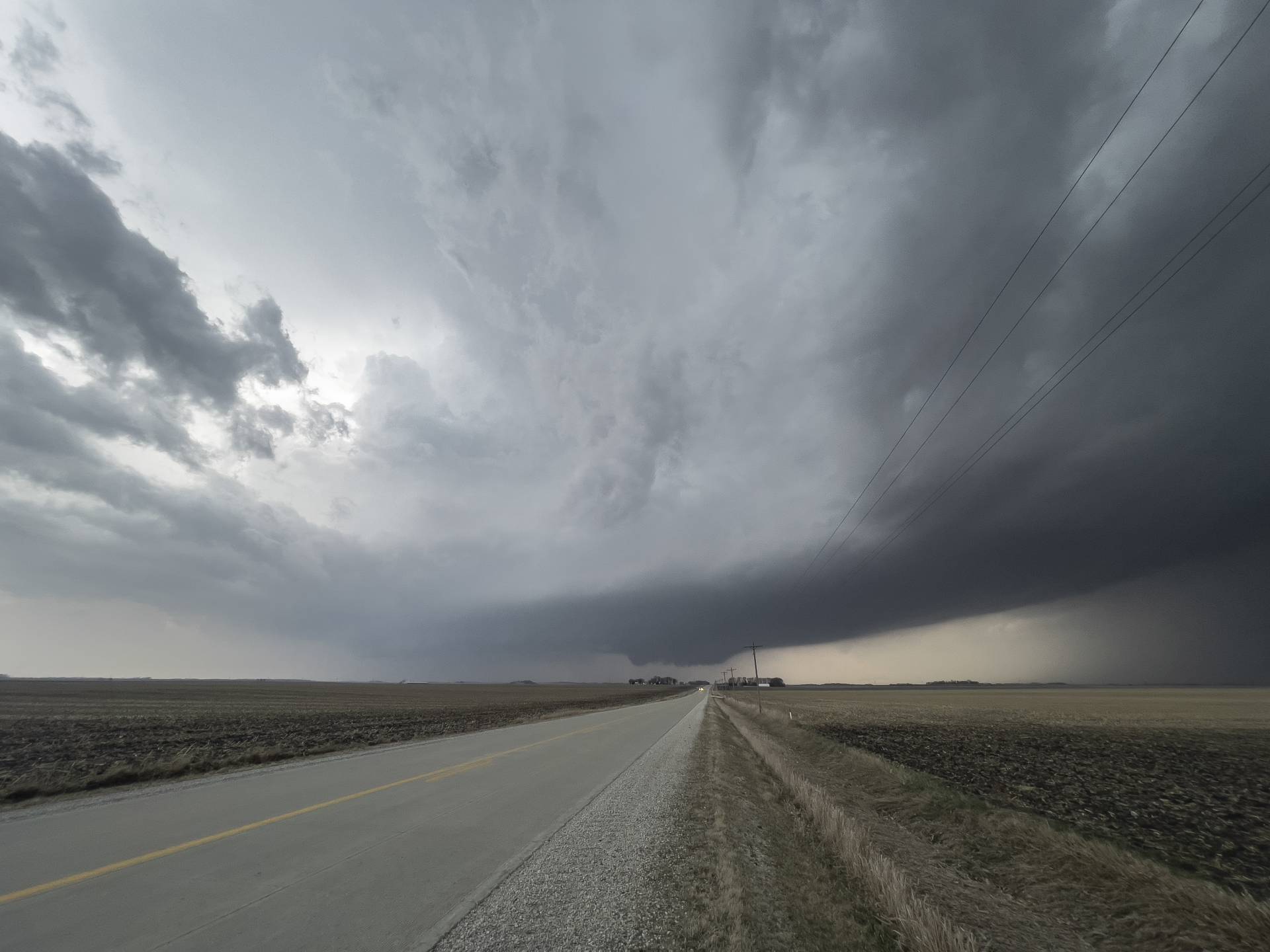 After watching the storm for a few minutes, we noticed a small column of dirt rising under the left side of the wall cloud. After about 30 seconds a funnel began to descend. The show had begun.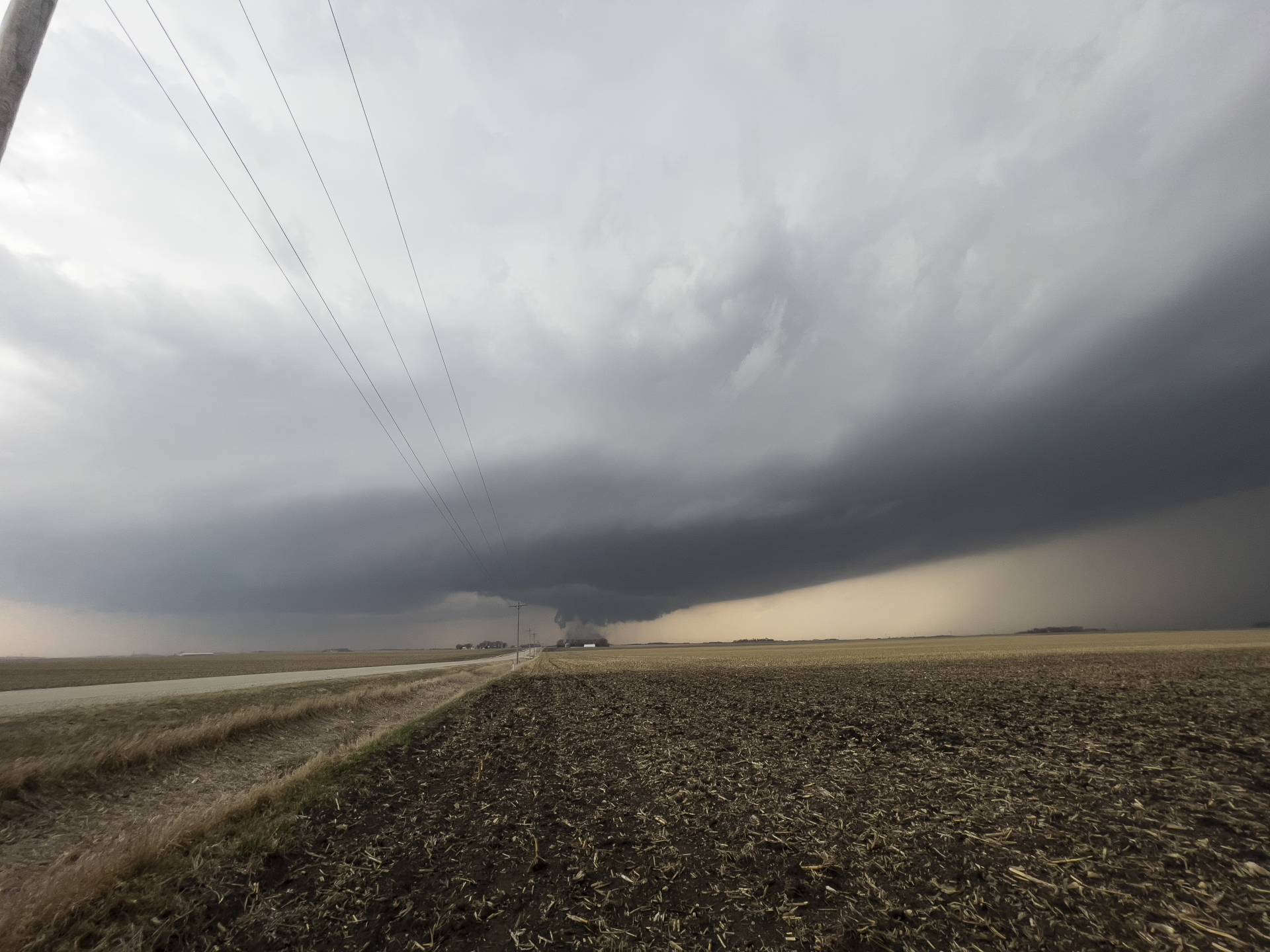 For the next 5-10 minutes we watched as a strong tornado danced in the fields of Gilmore City, Iowa in front of us. The structure of the storm remained absolutely top notch the entire time.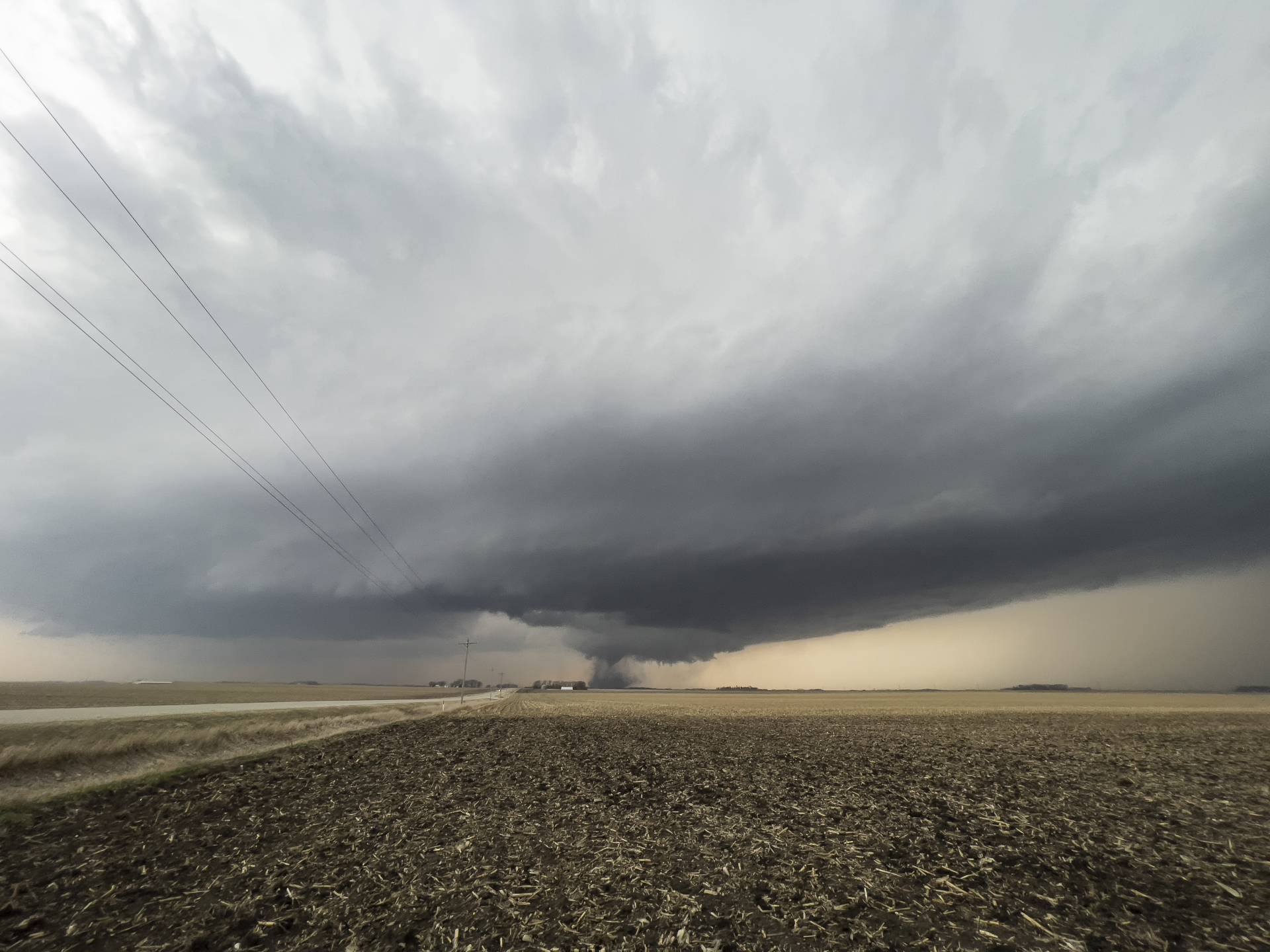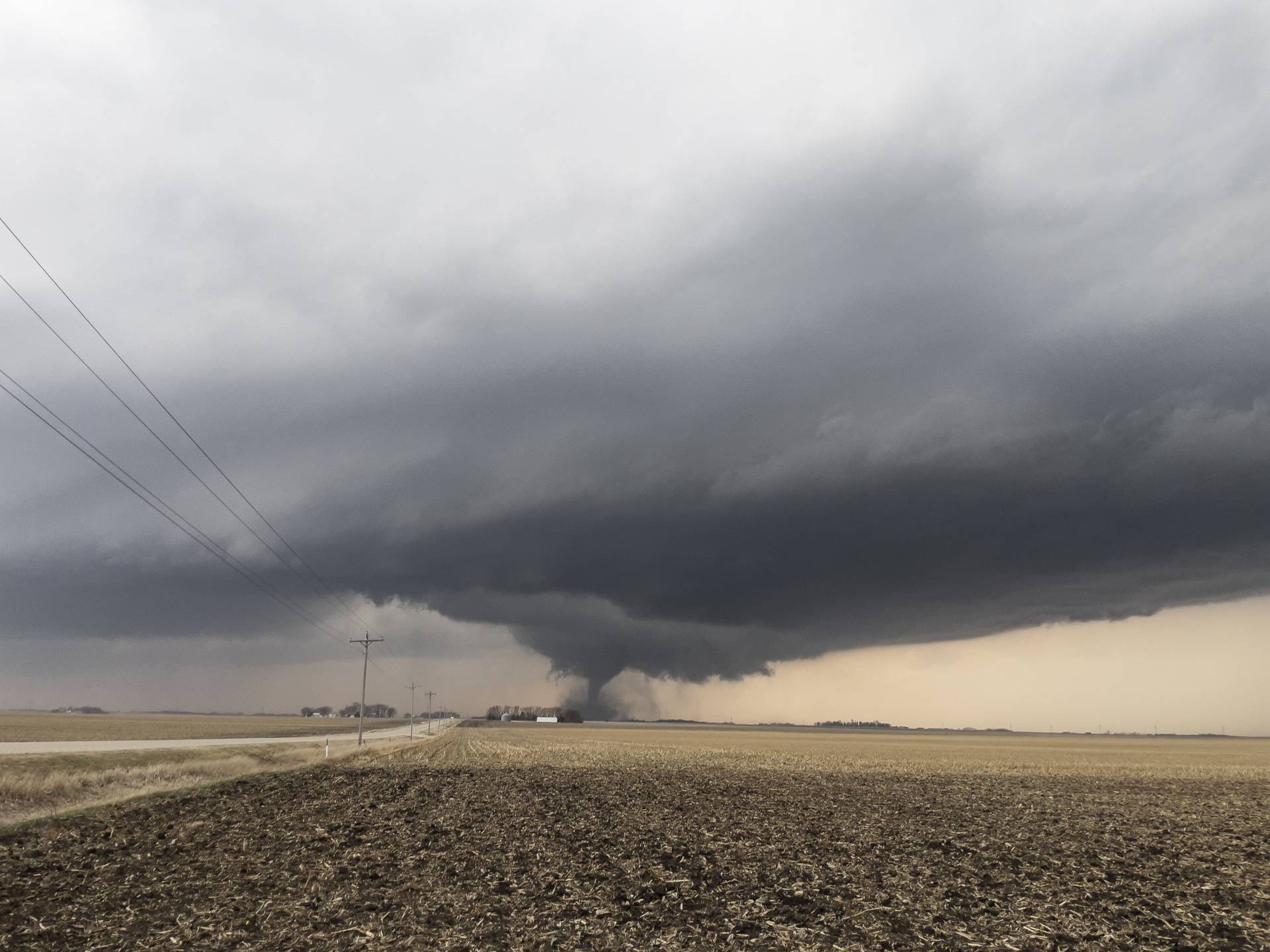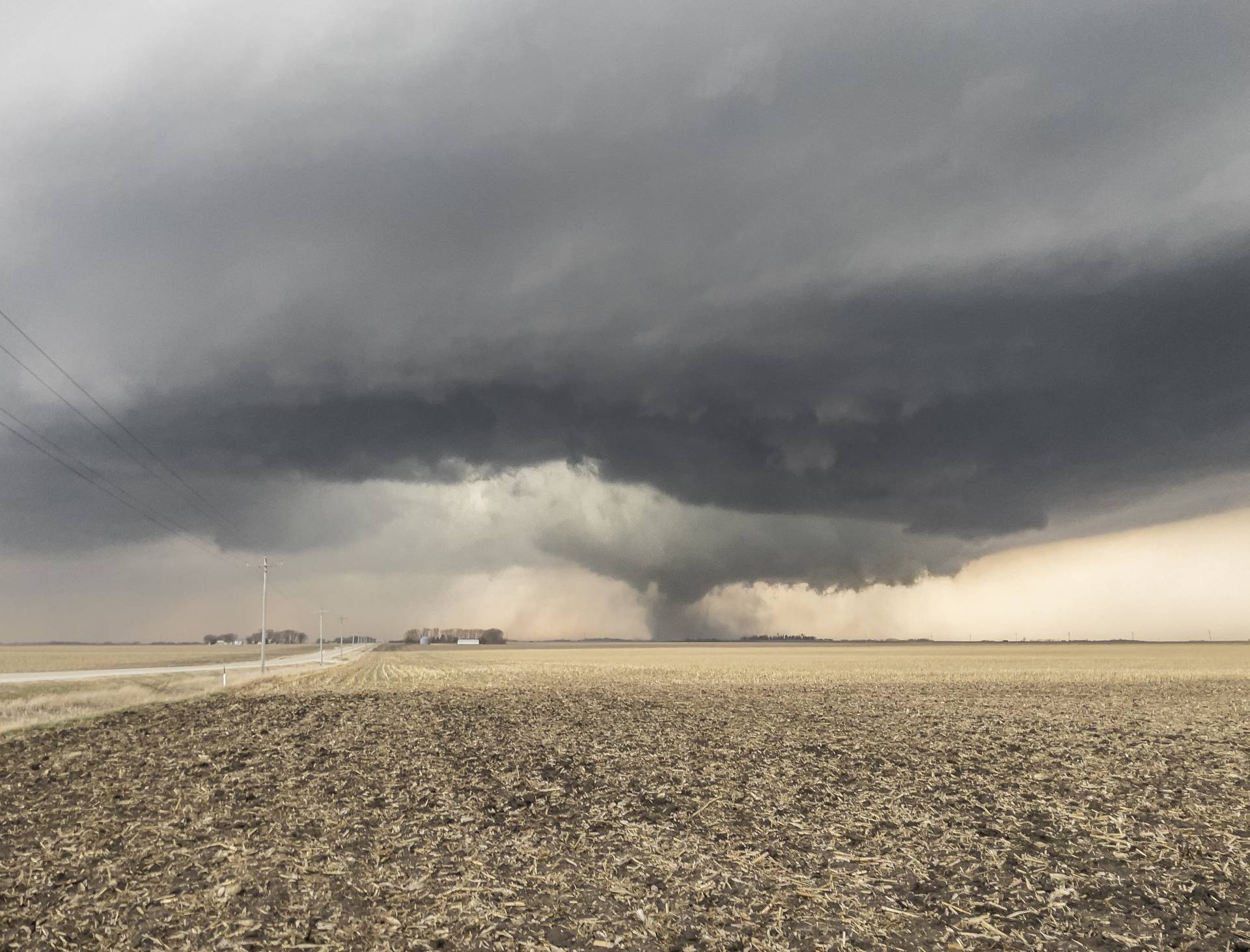 Not letting the opportunity pass us by, Isaac was kind enough to capture what is now my all-time favorite picture of me in front of a tornado. It should be noted once again, this was Leila's first storm chase!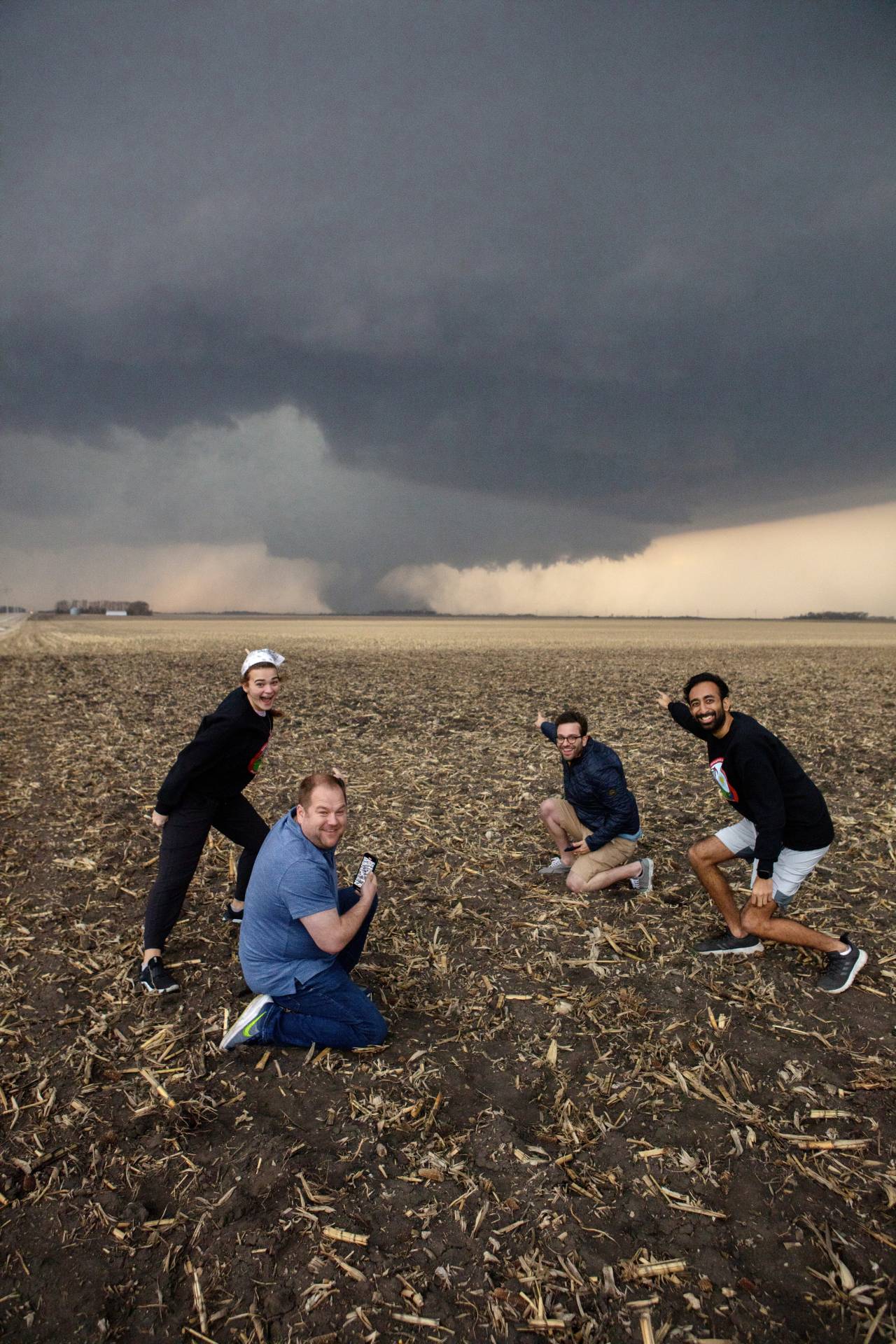 As the tornado continued I made sure to take a couple of structure shots, as the storm was absolutely text book in every way. Notice the exceptional RFD cut to the left of the tornado.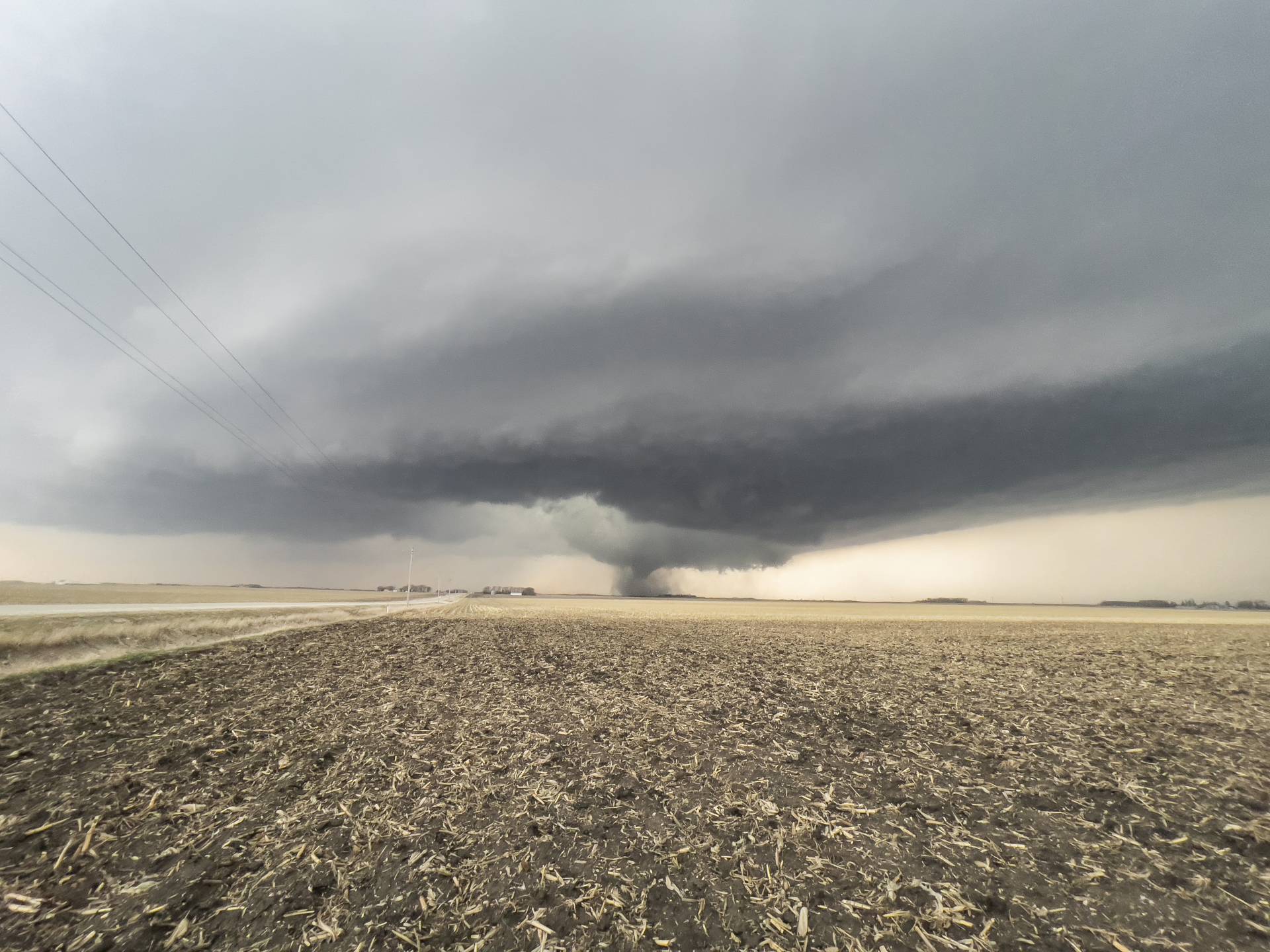 As the tornado began to occlude, we decided to try to position a bit further east so as not to be cut off by the storm. As we began to drive away, I noticed a large tornado beginning to become buried in the rain. Unfortunately I don't have any pictures of this, as it turns out that it was in fact a separate tornado that had touched down underneath the circulation that had developed in the foreground of the above image. We continued to drive east toward Humboldt, where we paused to allow the circulation to approach once again.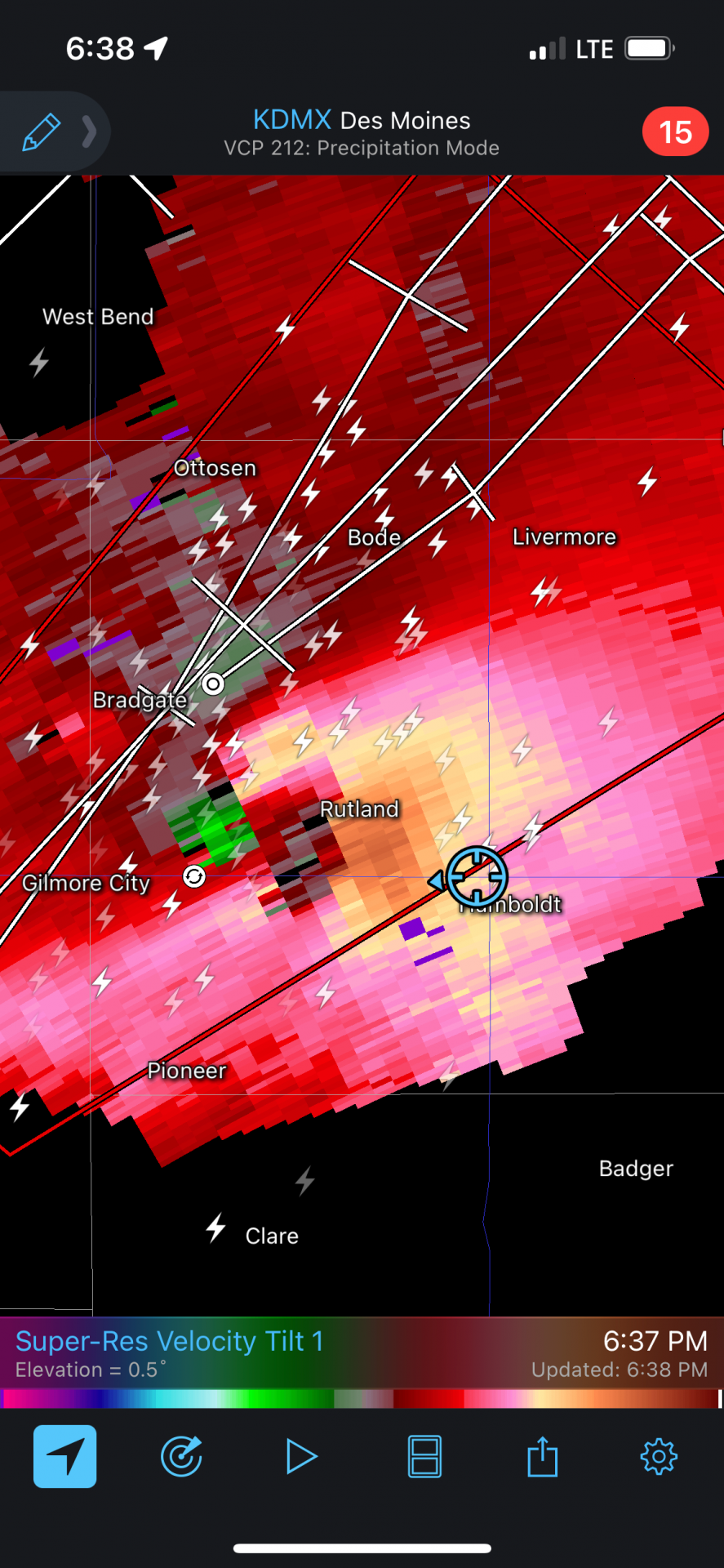 Unfortunately for us we were never able to get a clean view into the circulation again — the rain and waning daylight taking their toll. As evening approached and the sun went down, the storm became elevated and treated us to as intense a lightning show as I've ever seen. Isaac got some incredible lightning shots, one of which can be seen below. All said and done, I am so thrilled about how this day went. We played it all perfectly, and it will forever be a very special one for me.