Published on
Expectations were not incredibly high for this chase, but we somehow found ourselves in a favorable position to witness a handful of tornadoes.
The first one of the day was in the Wichita Mountains, near Cooperton, Oklahoma. The tornado swirled through a wind farm, creating quite the sight.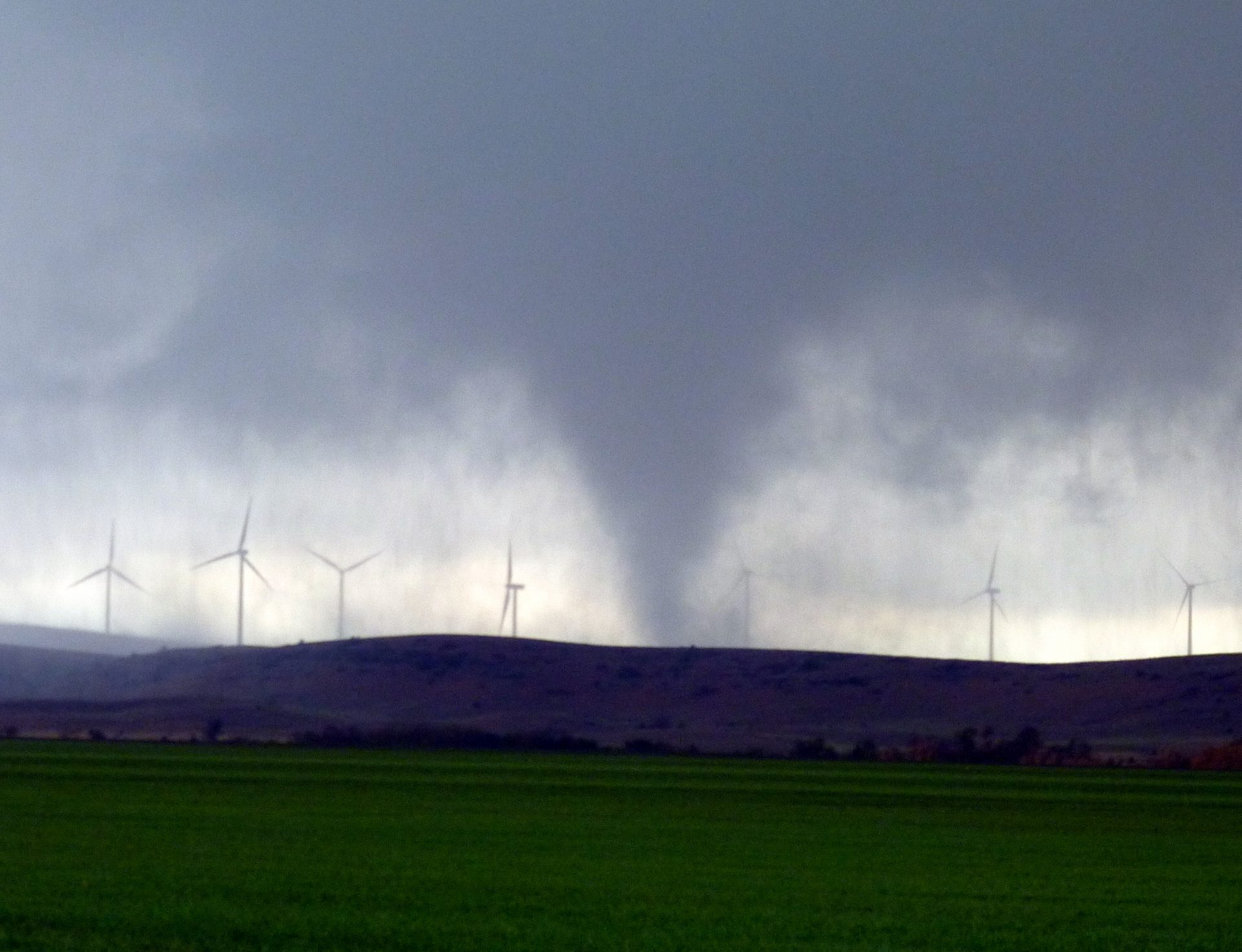 Shortly after missing most of the wind turbines, the tornado dissipated. A few moments later, another developed. We positioned ourselves to where we didn't have to move to witness either tornado.