Published on
May 27th was the first day of my second 2018 plains trip and my son was with me. After driving from Flagstaff, Arizona, the prior evening, we overnighted behind the Sangre de Cristo Mountains in central Colorado and woke to clear blue skies.
By the time we made it up to our Front Range target area in Laramie, Wyoming, convection was lofting off the Medicine Bow Mountains. It's always a relief on day one to get to the target area and be ready to catch the storms instead of trying to race after them.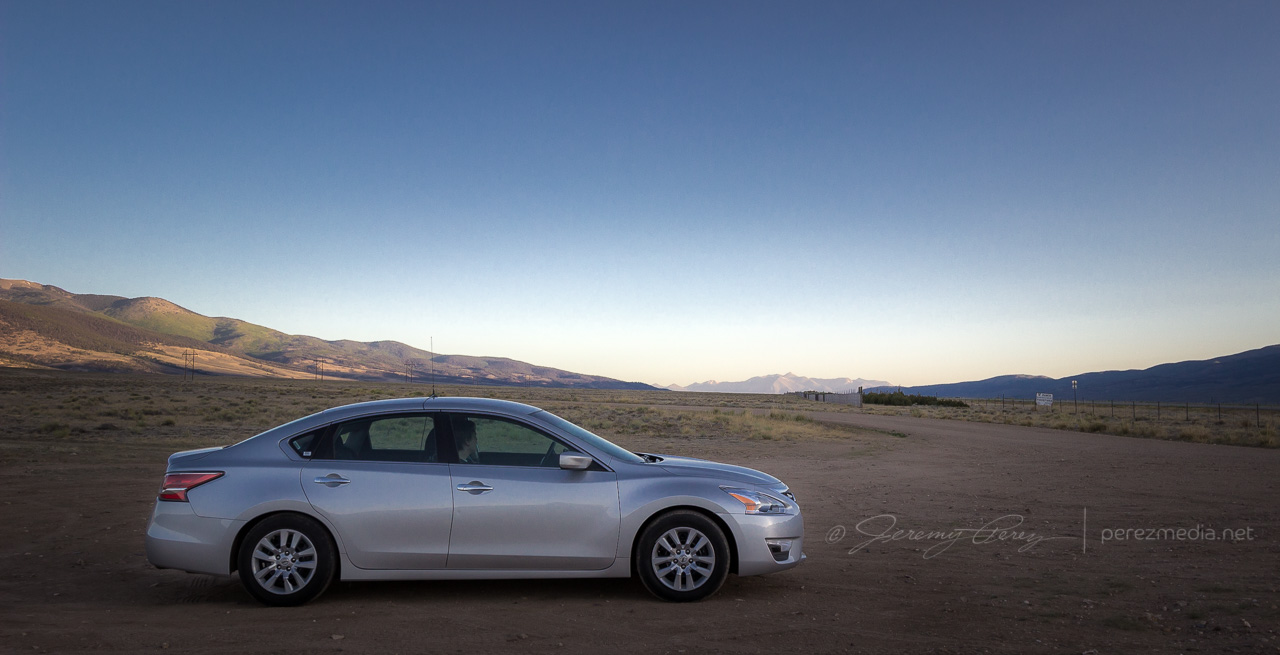 Our storm of the day started to drift off the mountains and looked like it was going to easily survive the transition. We paced east on I-80 and were rewarded with some beautiful, crystal clear structure as our supercell matured.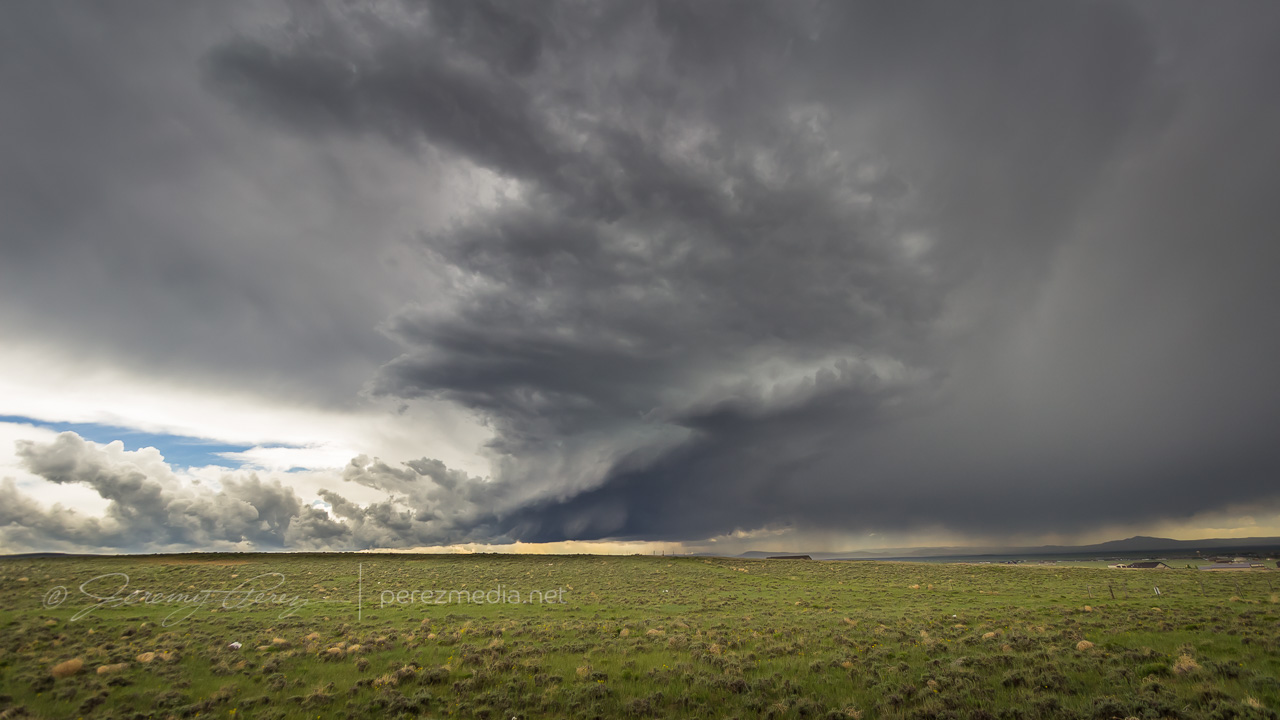 The cell was aiming north of Cheyenne, so we made our way to the north side of town and headed west on Horse Creek Road then about a mile further down Romsa Road to get a look as it moved in. Along the side of the road we saw a restored Wyoming schoolhouse with a sign saying, "Capitol Vista School 1919–1936." Usually the old structures we see while chasing are a complete mystery.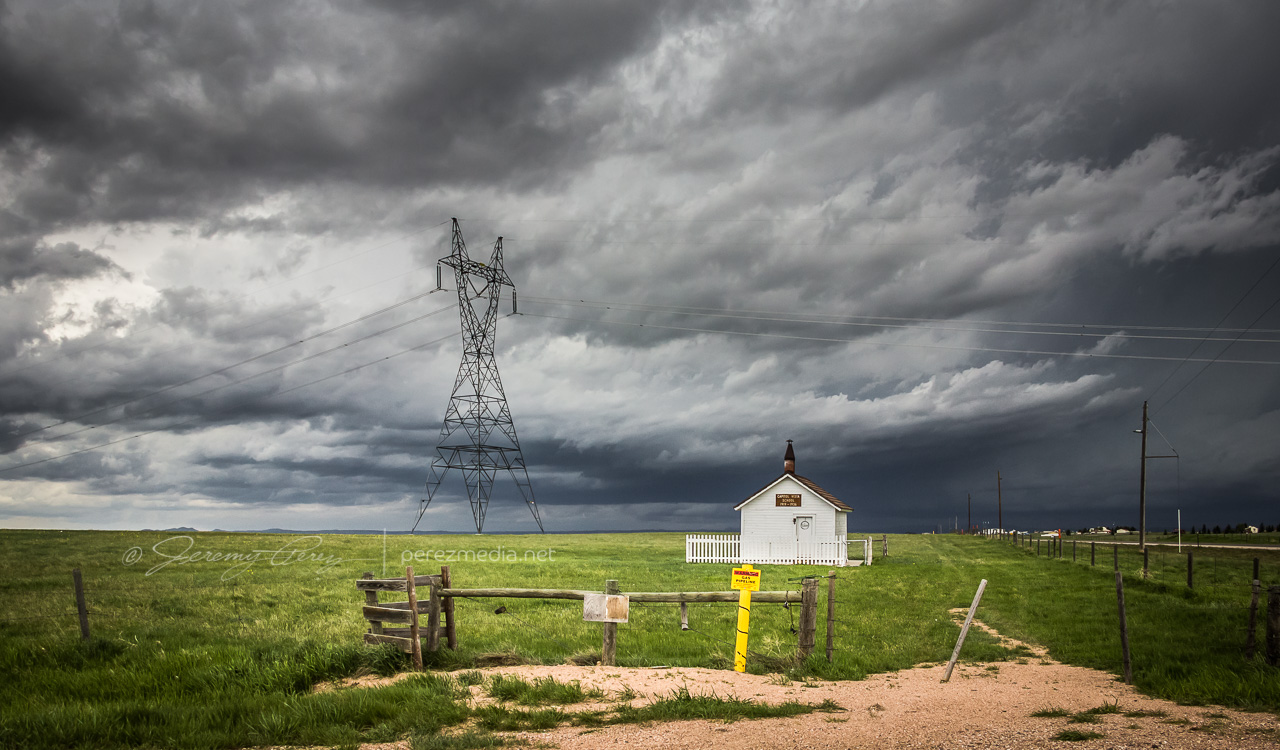 The cell looked great as it moved in and I wanted to be ready to jog back over to I-25 to intercept, so I didn't drive further in. In retrospect, I should have gone further northwest on Horse Creek to get a closer vantage, but it still worked out reasonably well.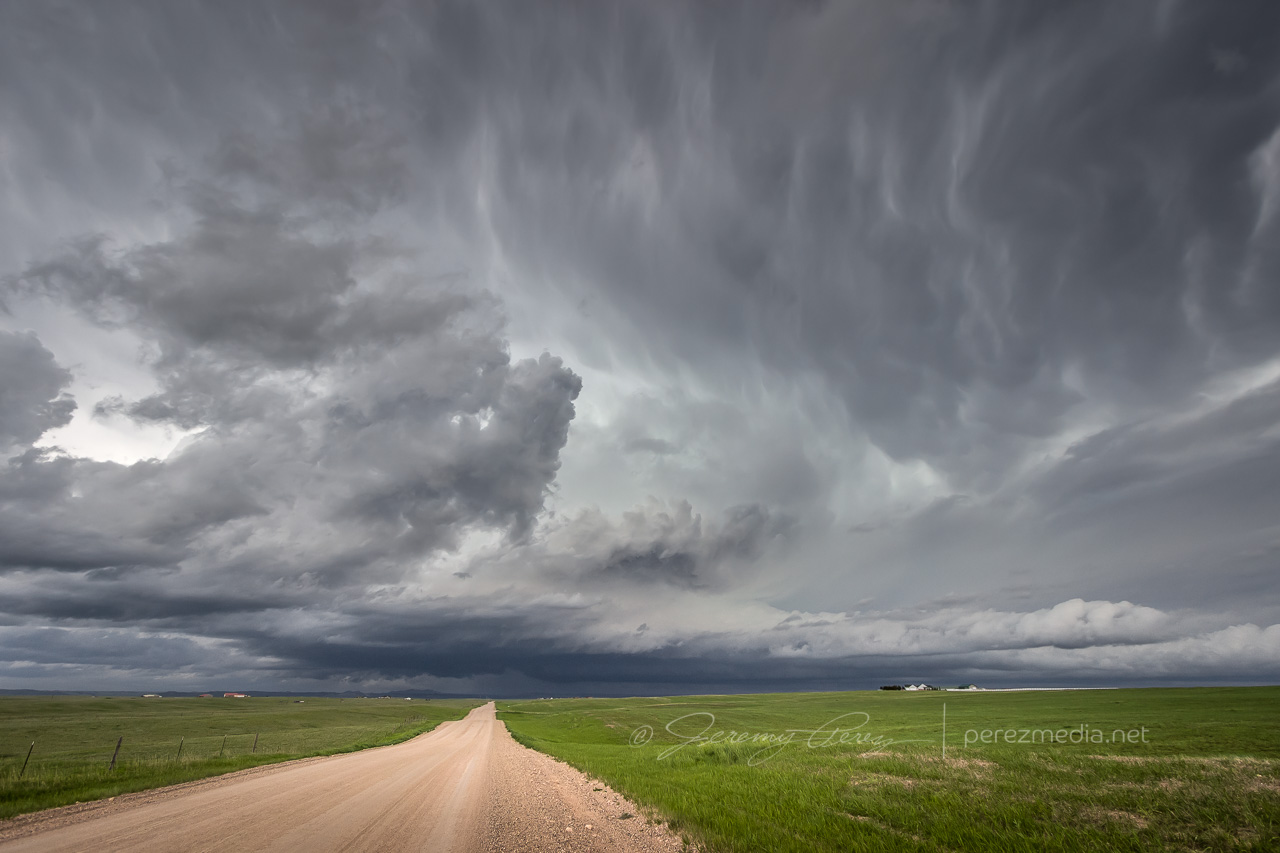 By 2100Z, the storm was cycling an a new wall cloud was forming deep in the shadows. I nearly missed seeing what was going on as it moved behind a ranch home on the horizon. Nick of time though I spotted the condensation funnel and we watched as it cruised left to right.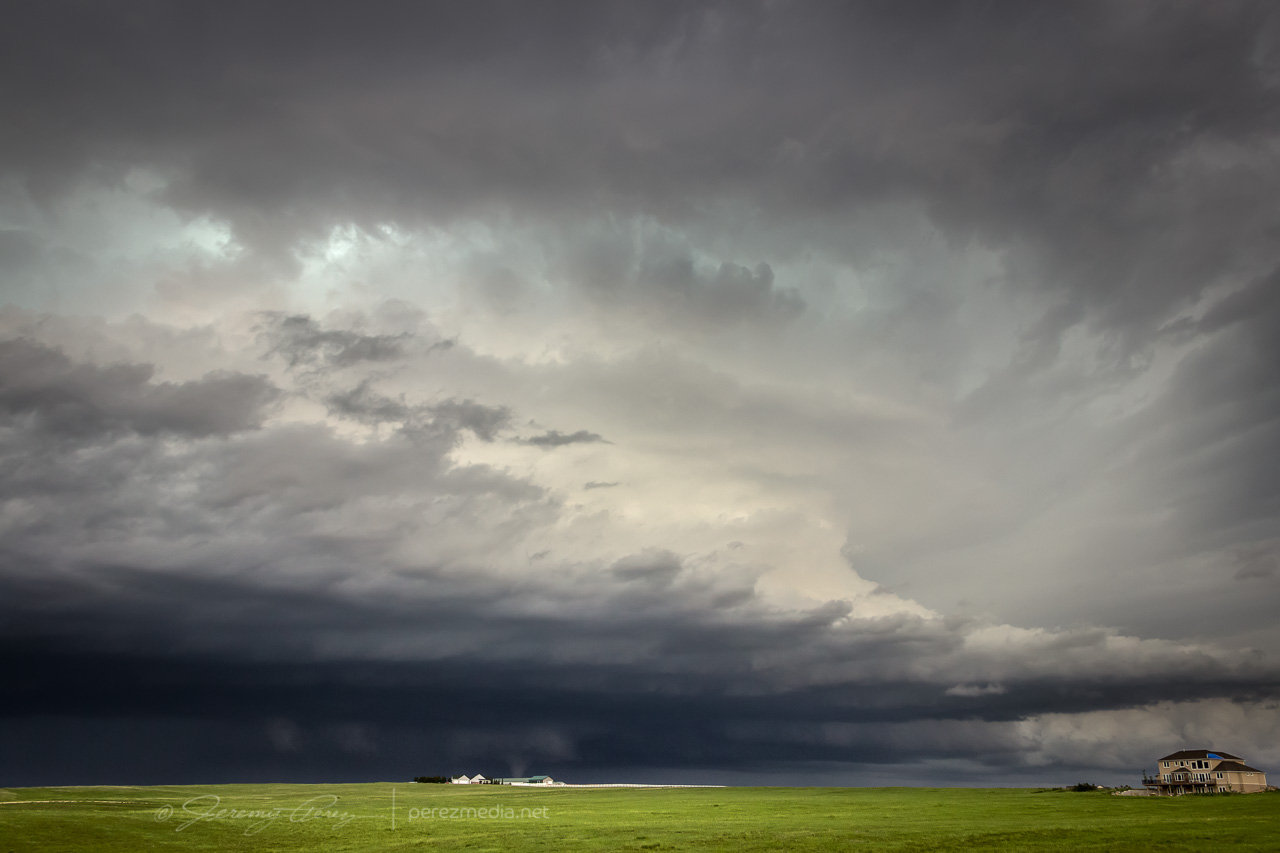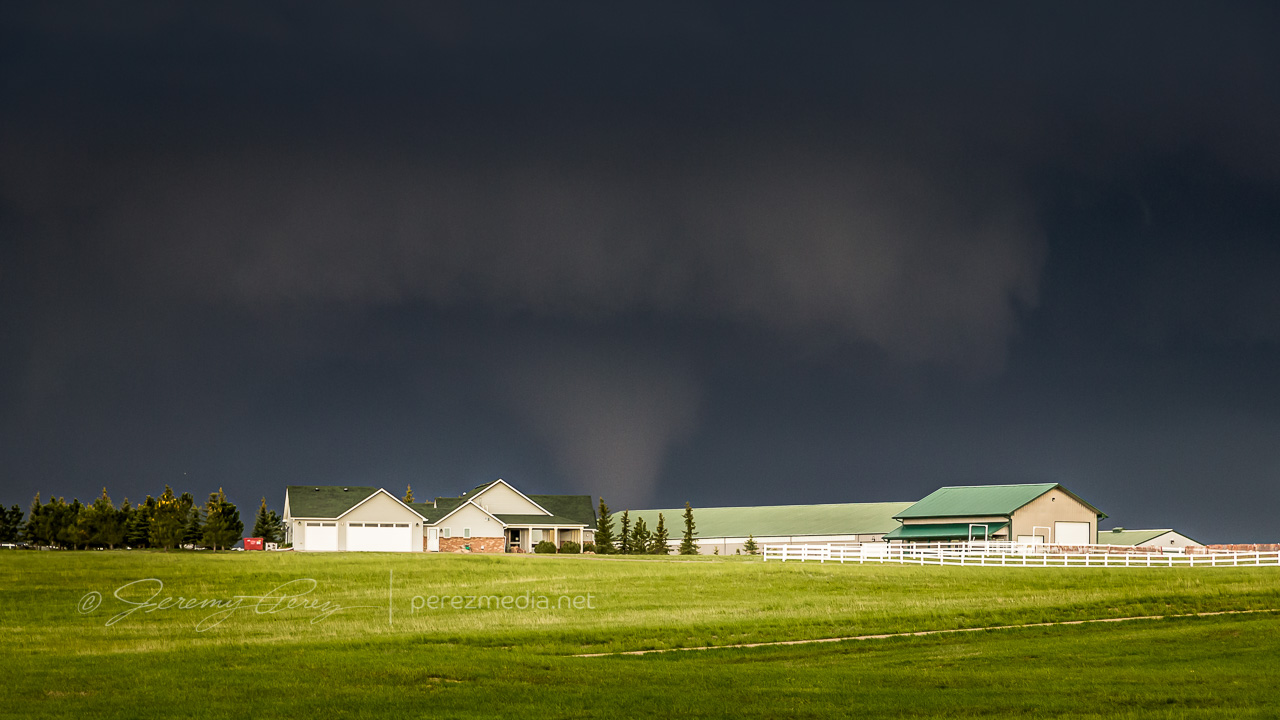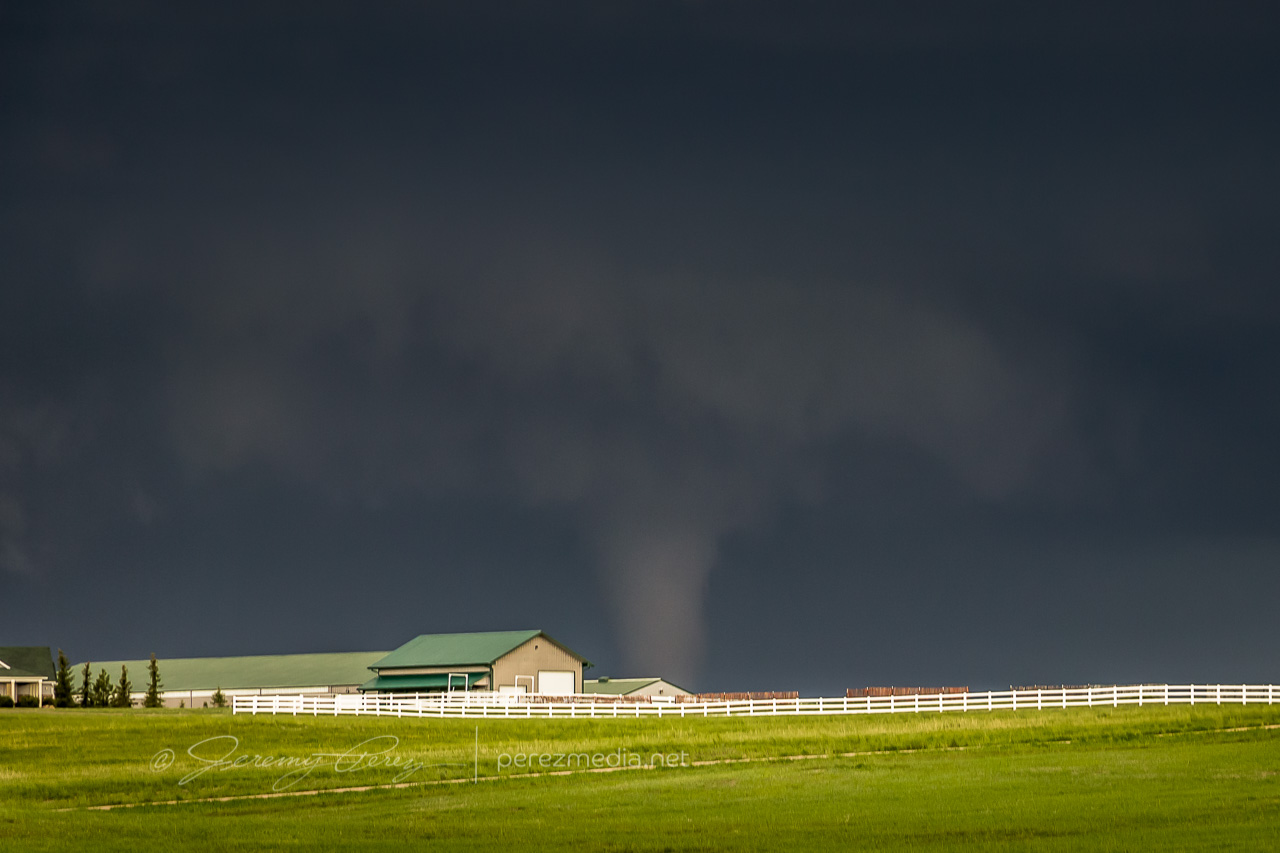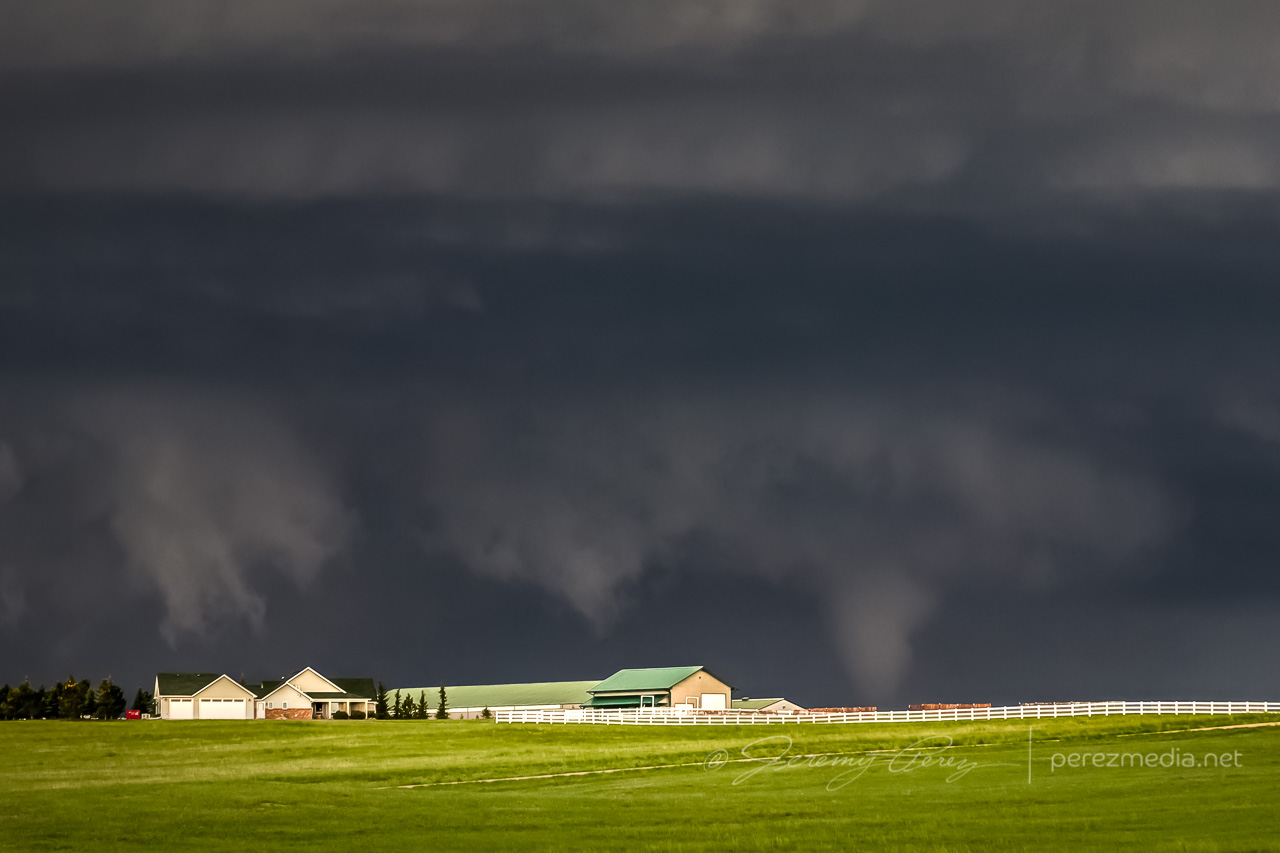 From our vantage, we couldn't see ground contact across the distant rise, but it was confirmed tornadic. It only lasted four minutes or so before dissipating and we headed back east and then north on I-25 to get our next visual. Heading north, a new tornado formed to our left and tightened up into a thin soda straw as we hopped off the interstate at Ridley Road for quick shots before it evaporated.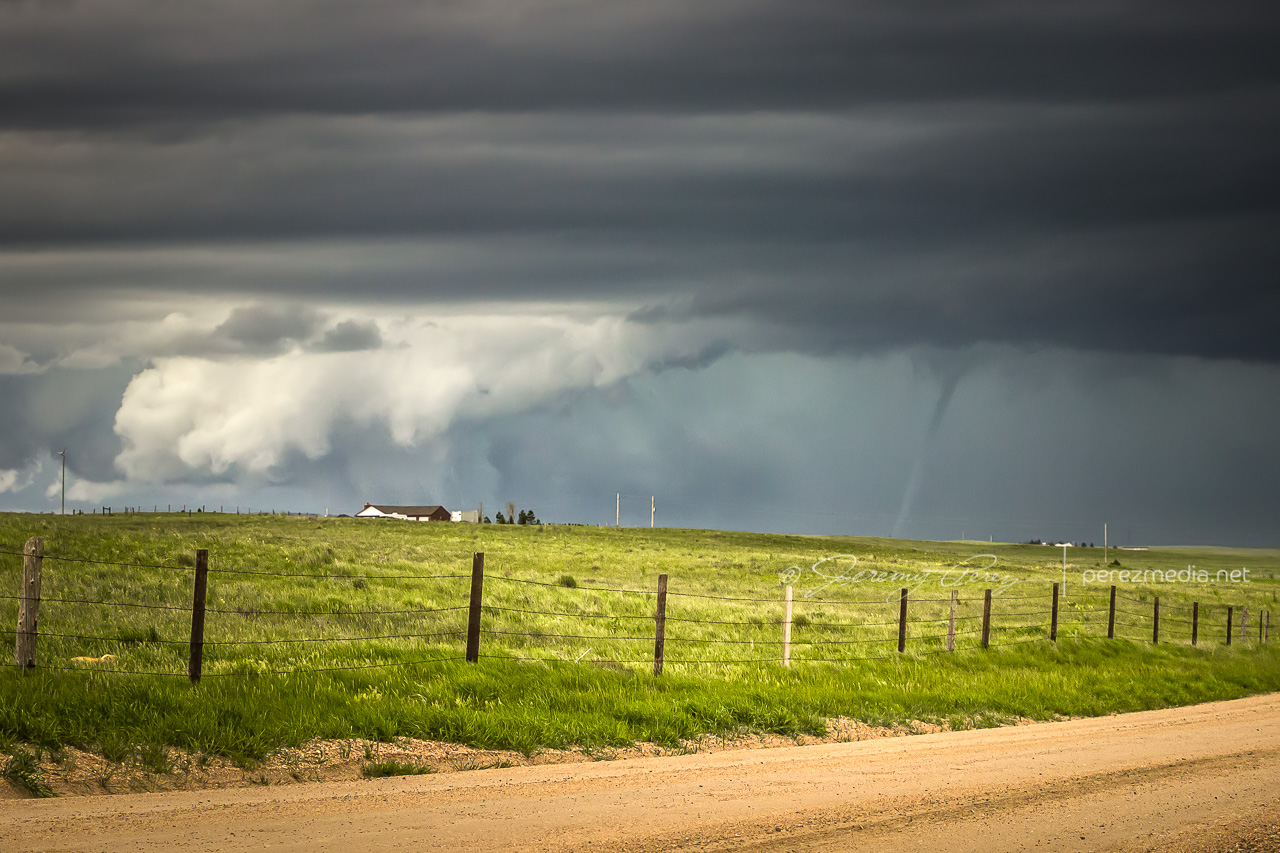 We headed further up I-25 and had a view of rotating RFD beneath the storm from Whitaker Road. The view wasn't good enough to make out what was happening back in there, but the storm looked great and was very ominous by this point.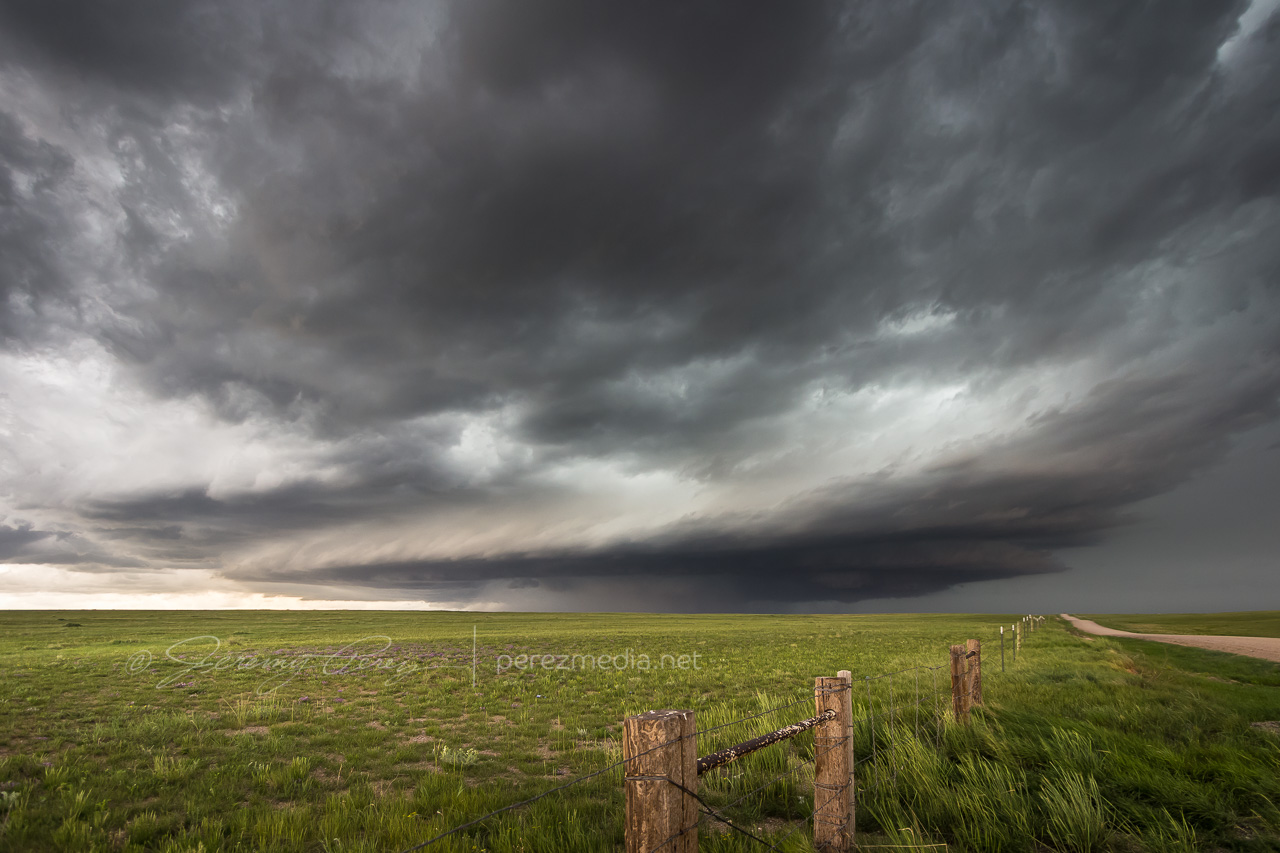 We paced the cell further east along Highway 85 before calling it off southwest of LaGrange. High plains structure did not disappoint and it was an excellent start to the chase week.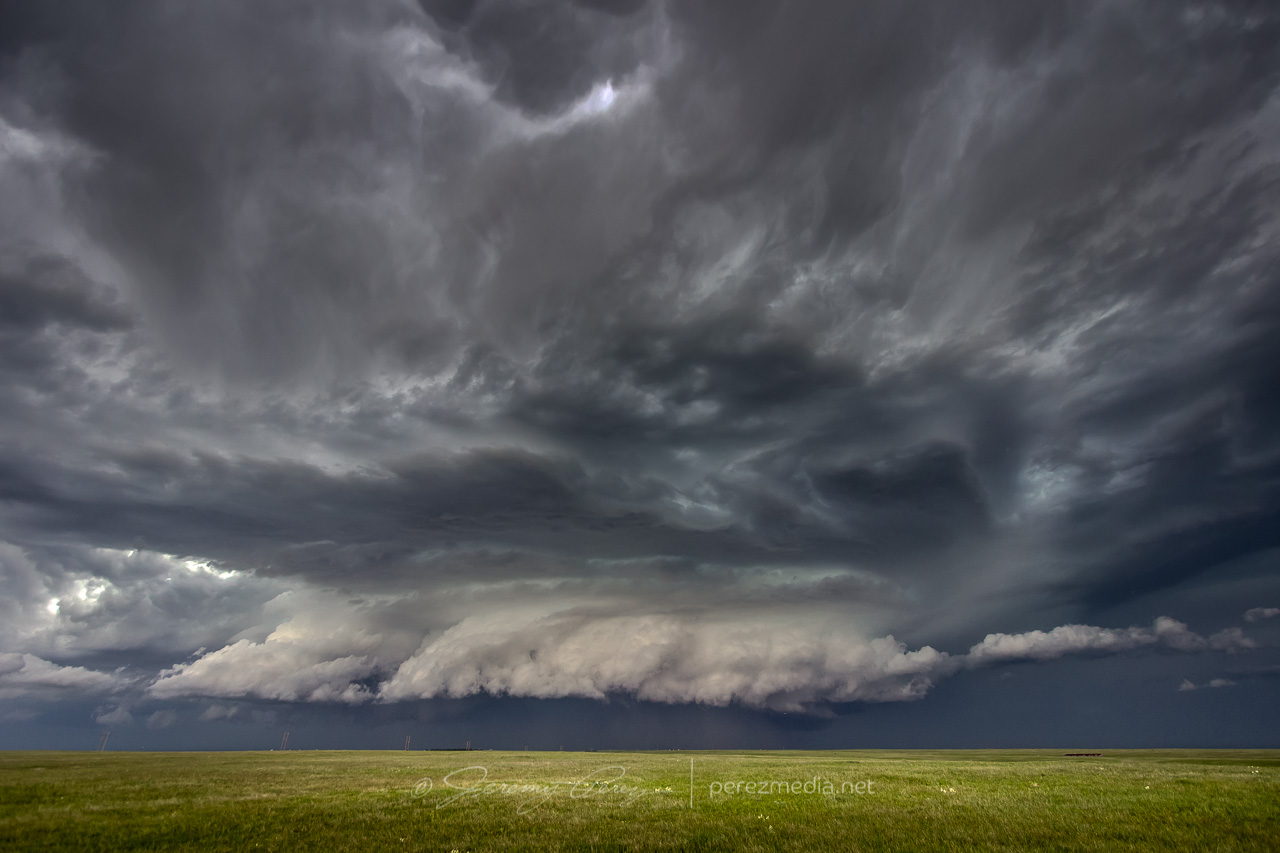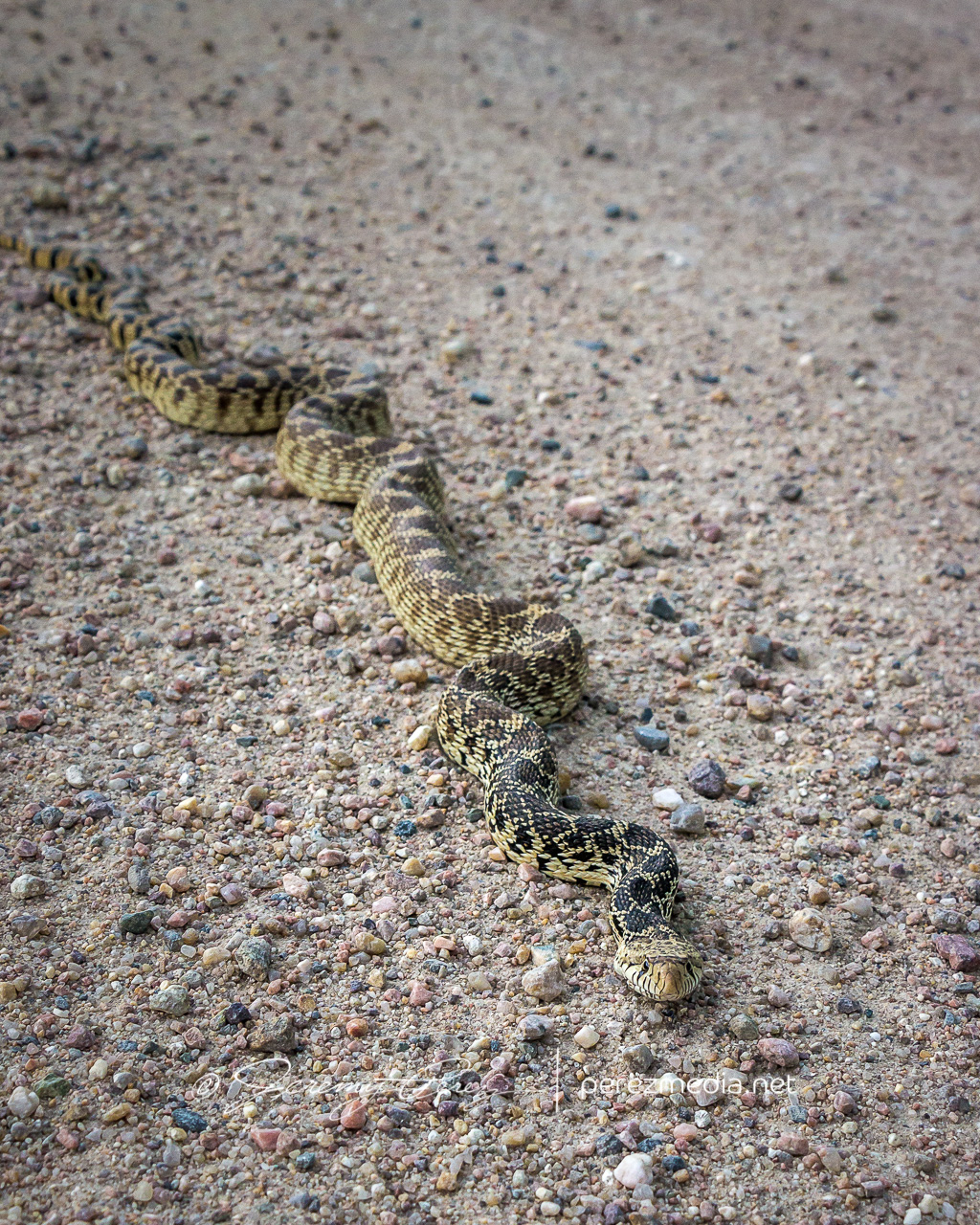 NOAA Severe Event Report — Laramie County #1, Wyoming
NOAA Severe Event Report — Laramie County #2, Wyoming
Jeremy Perez
Flagstaff, Arizona
perezmedia.net