Published on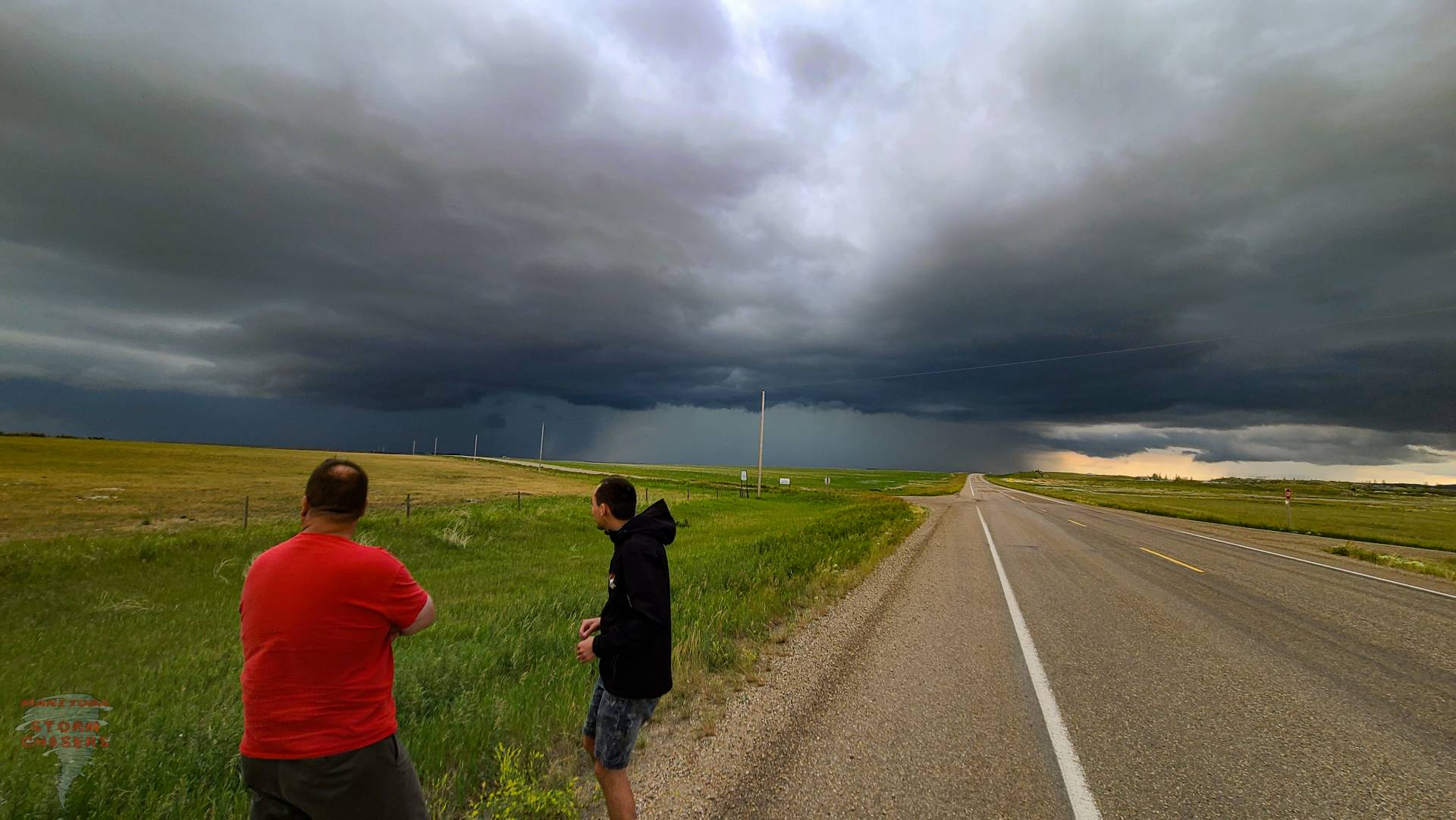 After Chasing in Southern Alberta the day before, We made our way into Southwestern Saskatchewan on July 8th, 2021, The models were not looking great for the day, however, there was an area of Low Pressure that was giving us the potential for Landspout tornados, Environment Canada even issued Tornado watches for the area in anticipation of these possible Landspouts.
We left Medicine Hat around 10:00 am with our target being just south of Maple Creek, Saskatchewan. Upon arriving at Maple Creek, We attempted to go south but got held up by Construction, This was unfortunate because our storm had already developed and we were running out of time to get ahead of it, But none the less we finally got through the construction and were able to approach the storm from the backside, As we were travelling south from Maple Creek, We noticed what looked to be a possible Funnel cloud or even a Tornado to our east, Unfortunately, we were too far away to be able to confirm what we were seeing, but I was able to capture a Cell Phone picture of it from our location.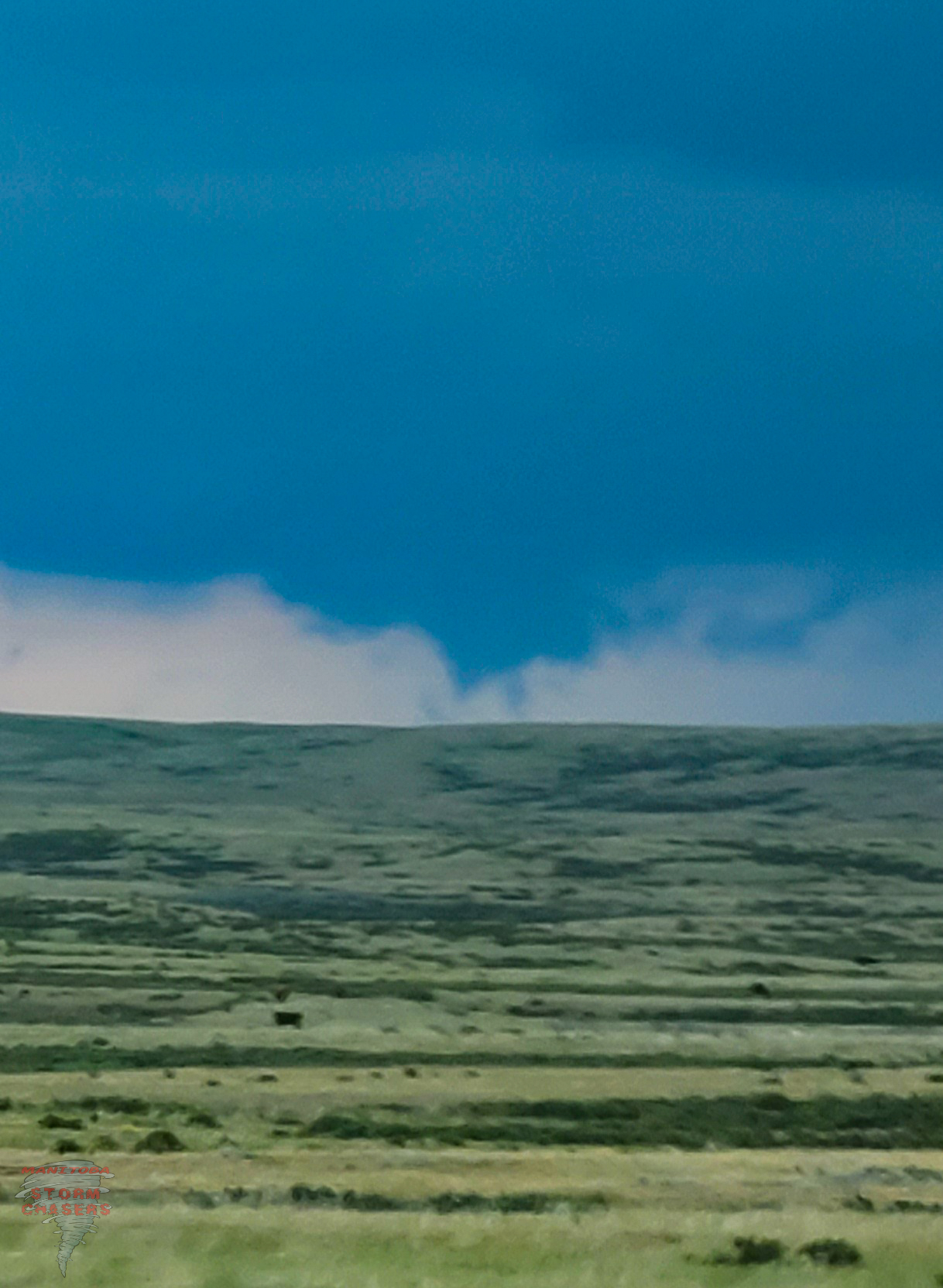 When we finally reached Highway #13, we were able to begin heading East, To core punch the storm and get ahead of it, As we were approaching the backside, the storm was looking very strong, And was even showing signs of Rotation, However, we had a massive hail core ahead of us that we had to make it through before we could get a glimpse of what was happing. We continued East on #13 punching directly through the Hail Core, which contained a ton of hail, although it was a lot smaller in size than we were anticipating ( I was looking forward to finally testing out the Bedliner on H3LICITY)
Unfortunately, After punching the core and getting to the other side, Our storm once again went Outflow Dominant and died, Which seems to be the story of the 2021 Storm Season! Hopefully, soon we will get a nice Surface-based storm that can sustain itself for more than a few minutes, but this was not the one!