Published on
When I left the house today, I wasn't expecting very much action, The models were showing some weak thunderstorms forming in Southwest, MB early afternoon, Tracking South. However the wind profiles were very weak, Supercell Composite was minimal, Updraft Helicity Swaths were nearly non existent, and everything was pointing at today being just your average "Garden Variety" type storms. However as I was heading west towards Brandon, ECCC decided to issue Severe thunderstorm watches for my target area, So maybe they were seeing something that I wasn't!
Heading west to get into position for today's storm potential! Follow along live on H&H! (Posted during chase)
After arriving at Brandon, I noticed a thunderstorm was beginning to show up on Radar to my north, NW of Rapid City, MB so I quickly grabbed some gas at the nearest ESSO station, and started my way North on Highway #10, By the time I reached Forrest, MB the storm had tripled its original size, and was starting to look as if it wanted to go Surface based, So I pulled onto an approach, NW of Forrest and began watching it come in, at this point the storm began throwing out some beautiful lightning bolts, With "Gunshot" thunder, So I set up my DSLR and lightning trigger, Hoping to capture a few bolts (Unfortunately, that didn't happen).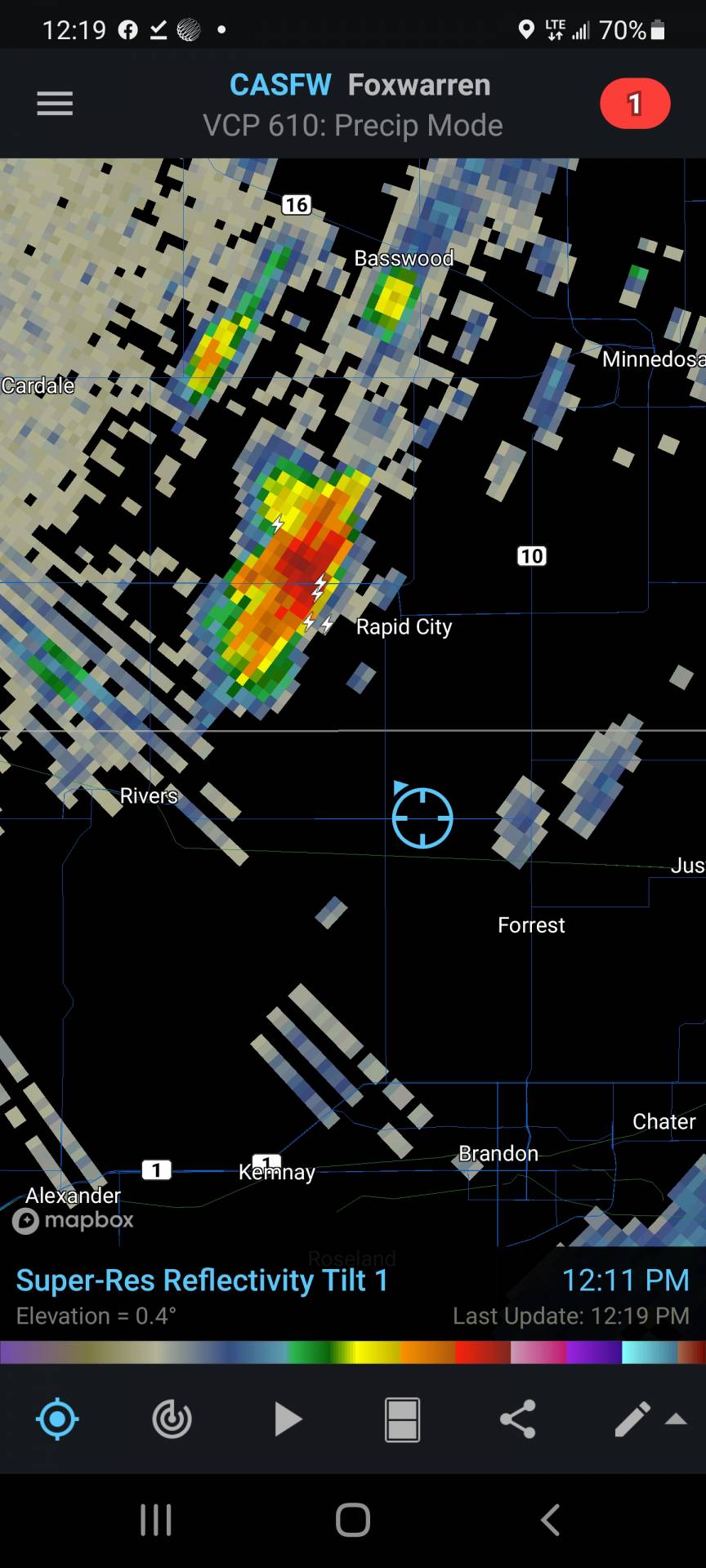 After sitting NW of Forrest for roughly 30-40 Minutes the rain started moving in, So hopped back into the truck and moved back towards Highway 10, hoping to stay ahead of the rain, When I hit Hwy 10 I looked to my right and saw quite a large lowering in the clouds, so I made the decision to go North, Even though I knew this may get me trapped in the heavy rain and possible hail.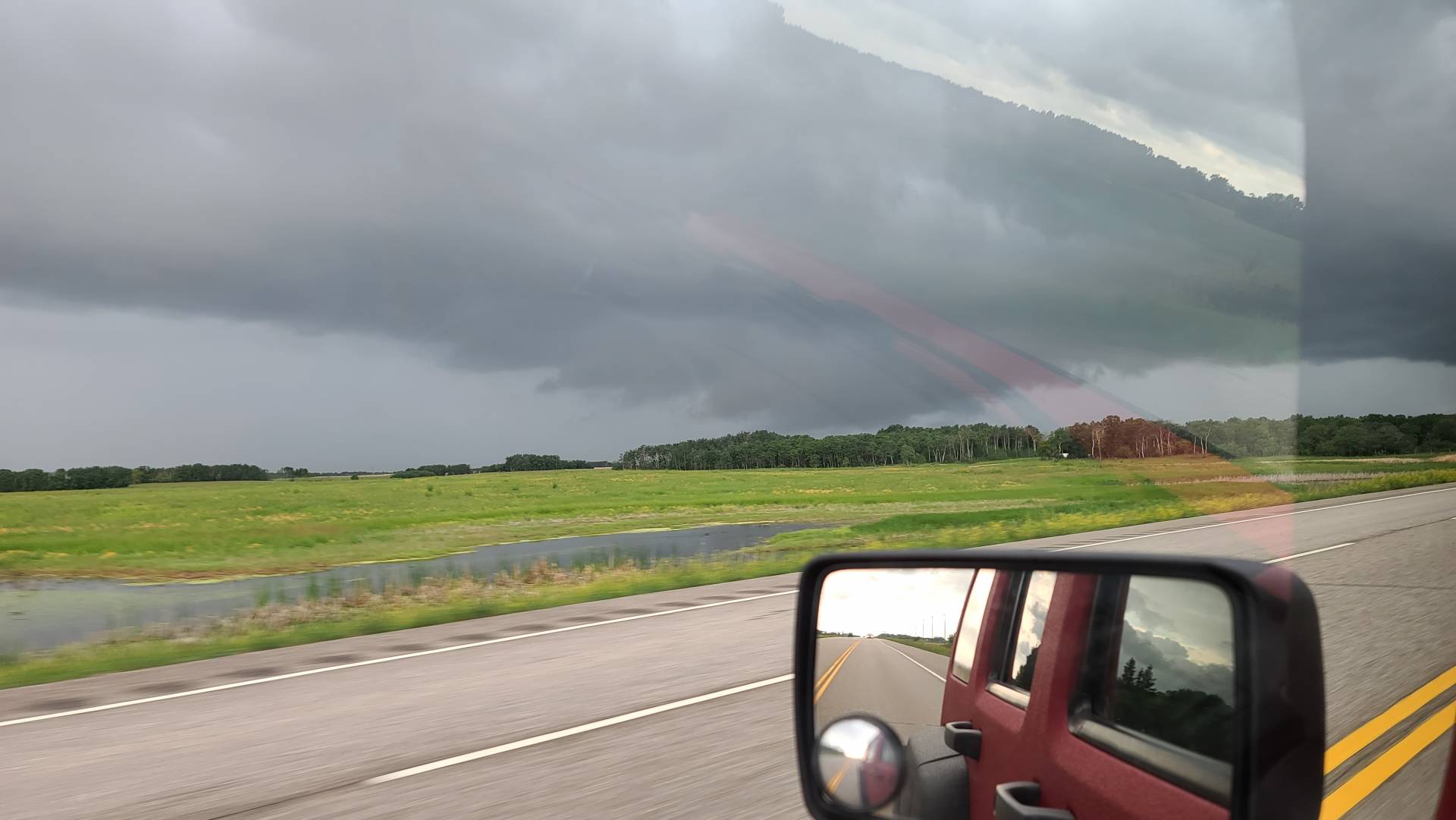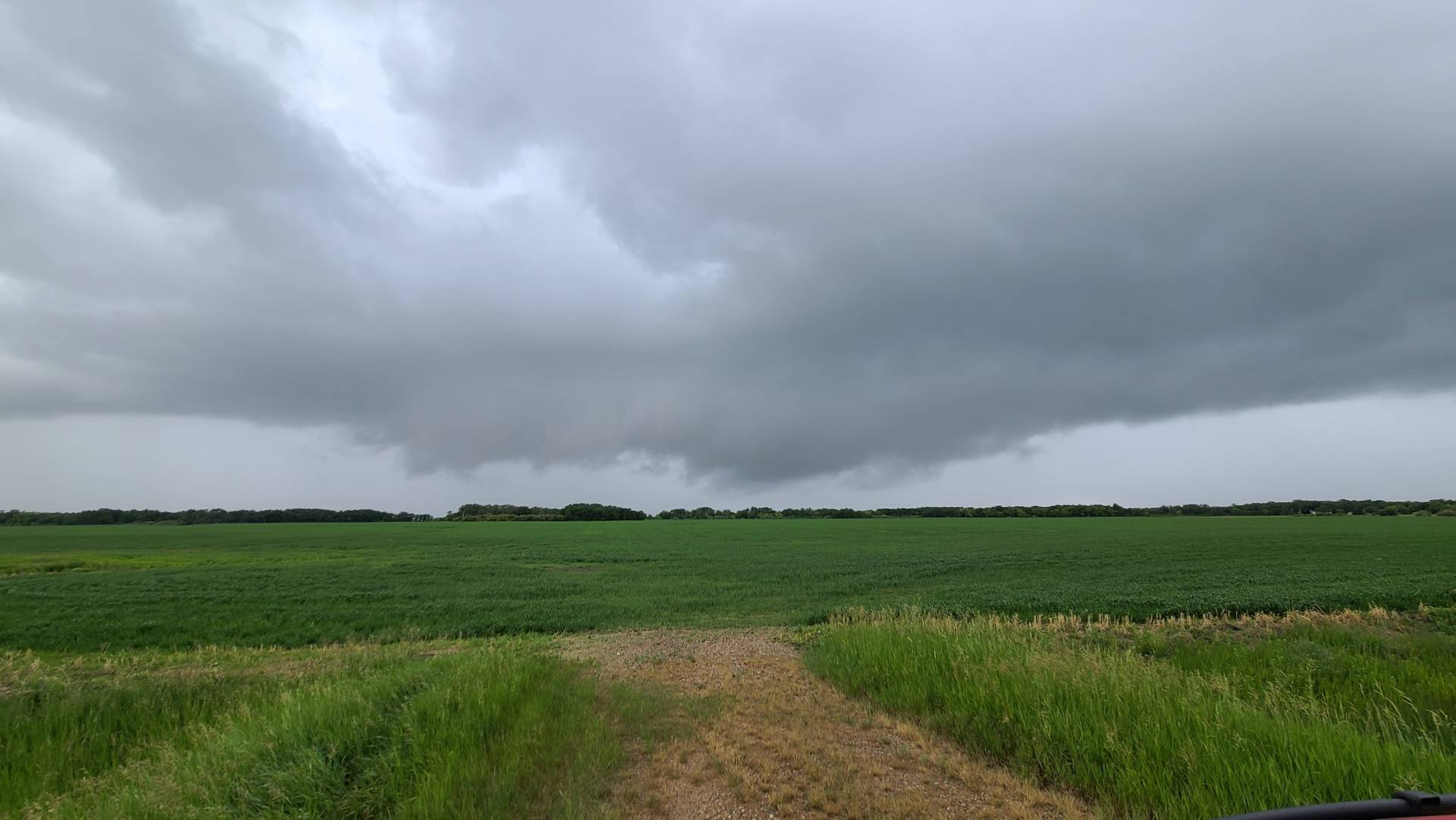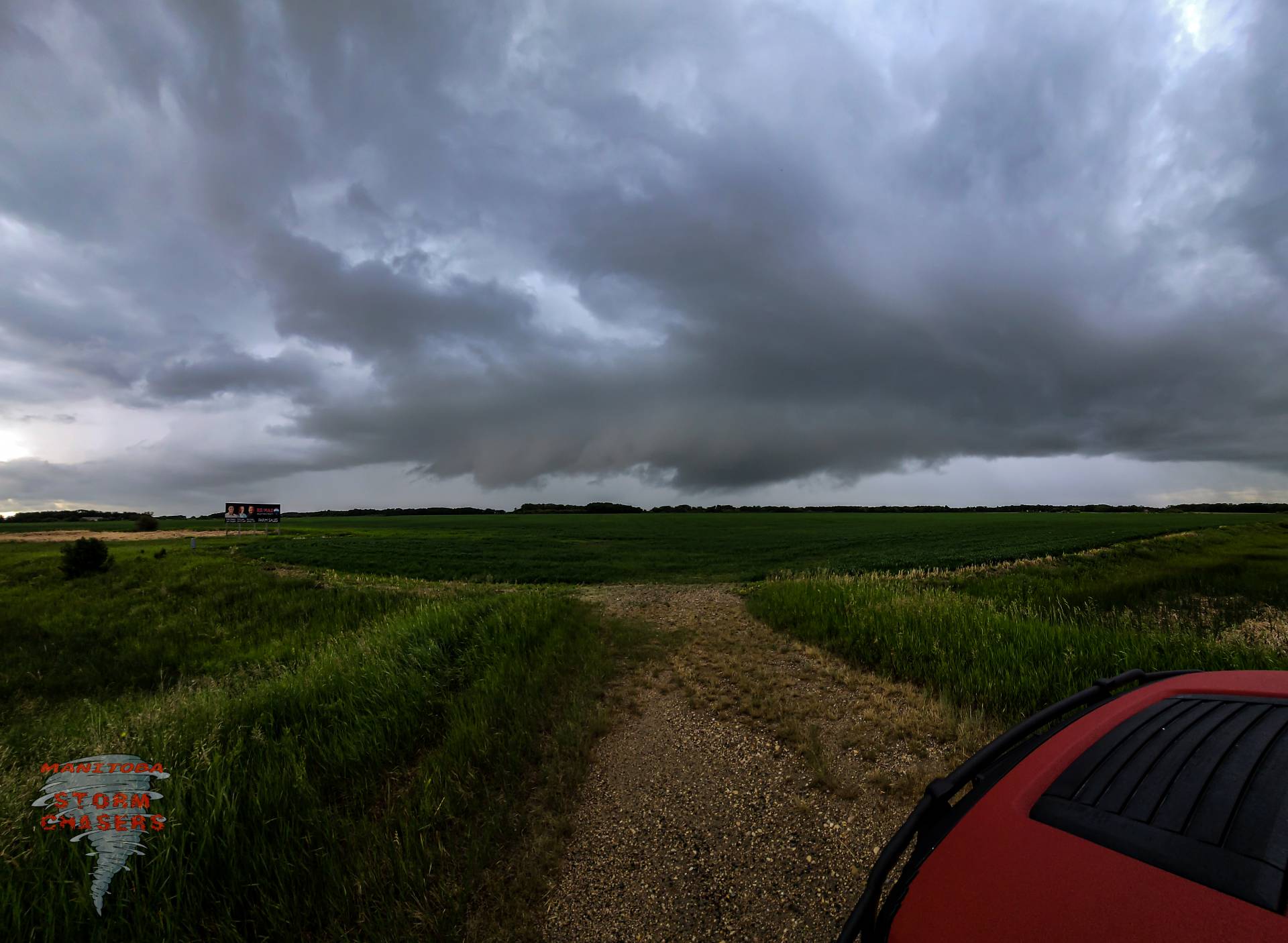 Thankfully I was in luck, The storm slowed down on its Eastward movement and kept me from being engulfed in heavy rain and hail, At this point the lowering I was watching was turning more into a shelf cloud, So I figured I better head further east in hopes of capturing a beautiful shelf cloud rolling over the prairie.
It was at this time that the unexpected occured, As I was travelling east attempting to get further ahead of the storm, I glanced to my North and noticed what looked like a funnel beginning to form, I thought to myself "There is no way this storm is producing a funnel right now, it cant be" but as I continued to keep an eye on it, It continued to condense down towards the ground, At this point I was fairly far away from it, and would have loved to get closer, but I knew if I didn't stop right there and start taking some photos, I likely wasn't going to get any at all, So I pulled off the road and started snapping photos!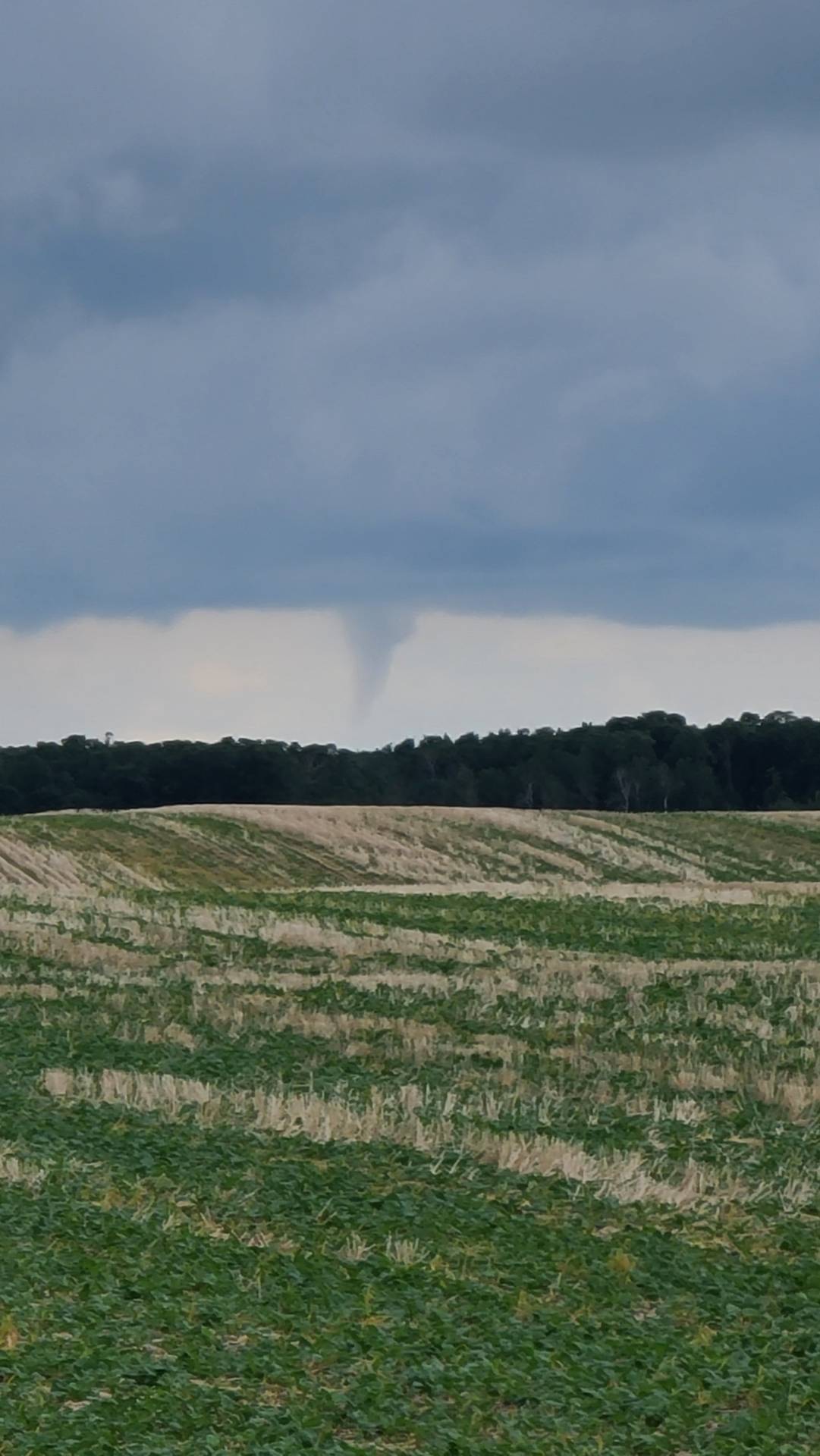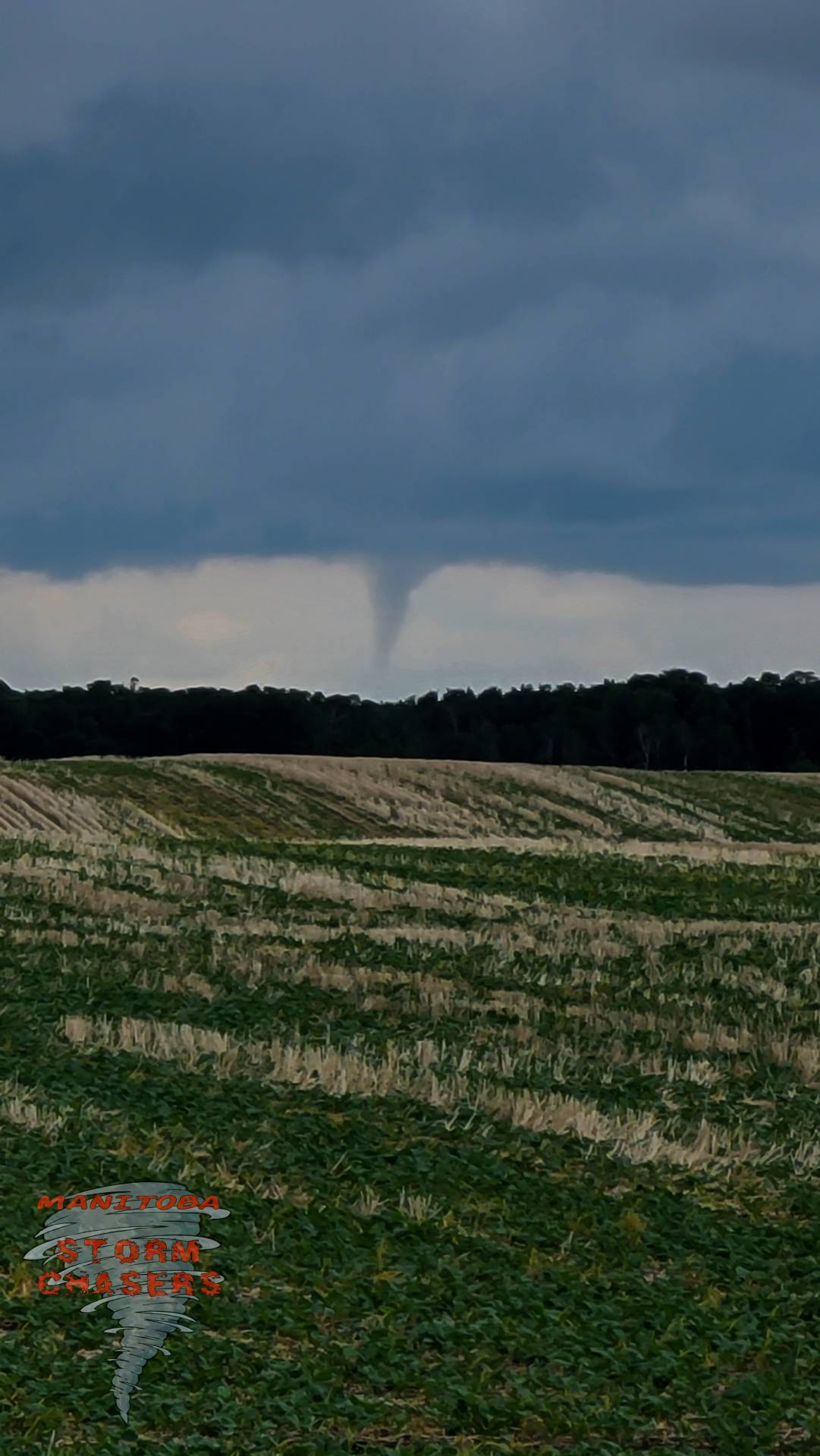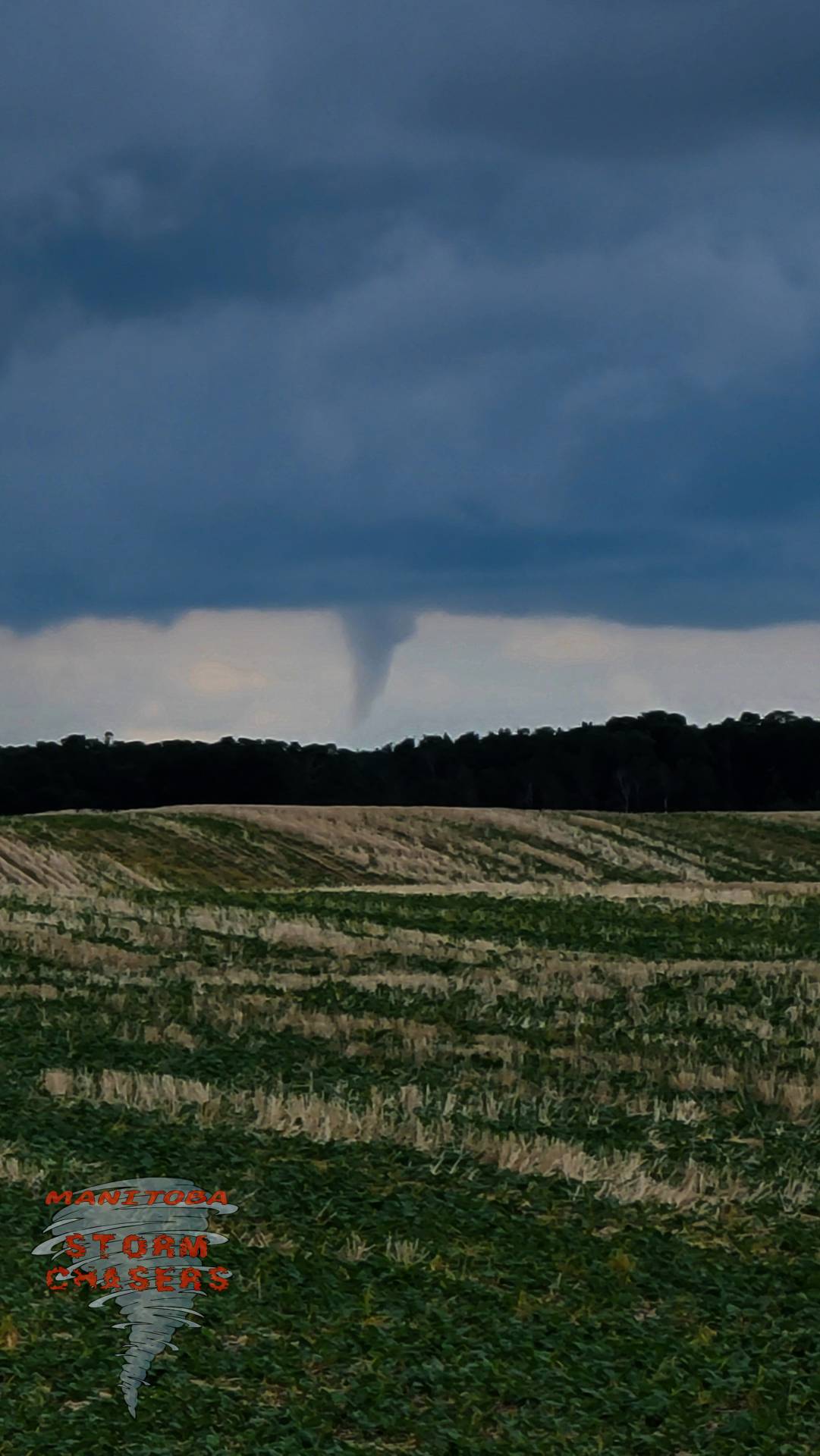 There is yet to be any confirmation on if this funnel Touched down, as you can see in my photos I was in an unfortunate position with trees blocking my view, making me unable to confirm but from my point of view it was definitely over 3/4 of the way down, so at this point in time I am considering it a Tornado, BUT I will be waiting to see if ECCC or NTP are able to confirm it!
After this funnel dissipated, the storms began to weaken severely, So I made my way back to Brandon, Grabbed myself a couple of cheeseburgers from McDonald's and began my journey home!
Calling it a day, storms are dying
I certainly got more than I was expecting today, Just goes to show that sometimes Manitoba can be magical!