Published on
April 11th- It was finally happening, I was on the road south getting ready to cross the international border for the first time since 2019, I had a 10 hour drive ahead of me to get to Council Bluffs, Iowa where I would be sleeping for the night, The next day had an enhanced risk of Tornadic supercells across much of Iowa, So staying in Council Bluffs would put me in the perfect position to wake up and pick a target for the day. The drive down was fairly normal, although crossing the border post-Covid was a lot easier than I was expecting, which was nice! I pulled into my hotel around 8:30 pm, Ordered a Pizza, and then sat down and began looking at models for the next day, By the time I went to sleep around 2:30 am I was still very undecided on where I wanted to chase Tuesday, as there was a few target options, Including heading south to Kansas, to play on the dryline and hope for a nice isolated supercell to pop.
April 12th- I woke up around 7:30 am to see that the SPC had upgraded the Iowa risk zone to a Moderate risk with a 15% hatched tornado potential, this sealed the deal, I was playing Iowa. I picked my target zone to be in the Fort Dodge area as the models were very consistent showing an isolated supercell going up just west of there, out ahead of the main squall line, If I was going to see a tornado, that was the cell I needed to be on. I had about a 3-4 hour drive to Fort Dodge, on the way there it really was not feeling like Tornado weather, The temperature was around 11°C, the skies were overcast, and there were periodic rain showers. I thought for sure this was going to limit the daytime heating enough to make this chase a bust.
After arriving in Fort Dodge I met up with some friends whom I haven't seen since 2019, Jordan Hall, and Scott Peake! We met at a local Chinese Buffet to grab some good lunch before the chase. While we were eating the clouds began breaking up, We started seeing some blue skies peeking through in between the clouds, and things were starting to take a turn for the better. We decided to move a little bit west where there appeared to be better clearing on satellite, While we were on our way towards Manson, IA. A Cell began showing up on radar over Sac City, The below Photo is what we saw when we arrived in Manson. A Beautiful updraft with a gorgeous Anvil spreading out in the sky above. It was GO time!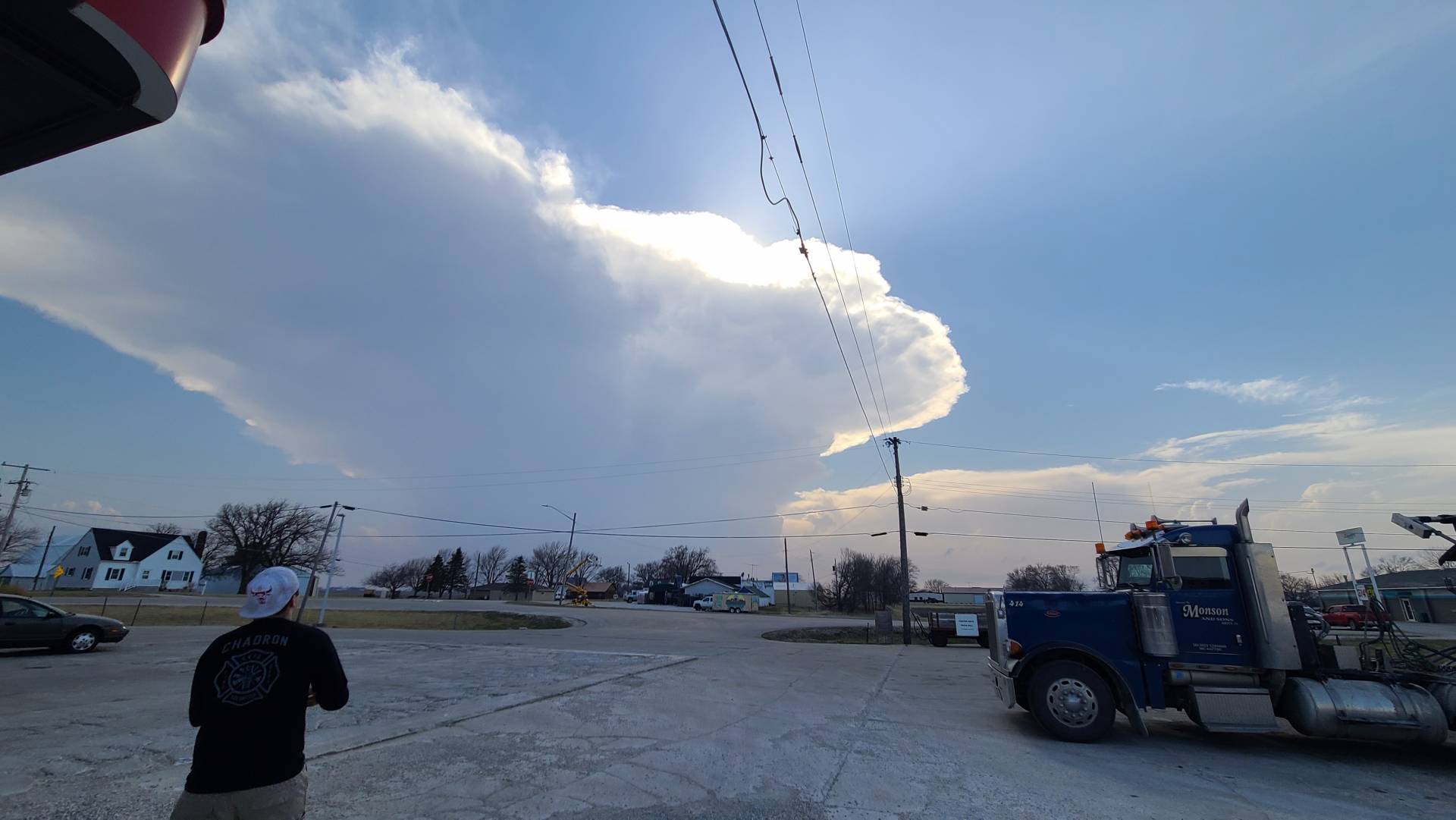 We left Manson and began making our way towards the cell, When we got underneath it we could see a base beginning to form, however at this point it was still fairly unorganized.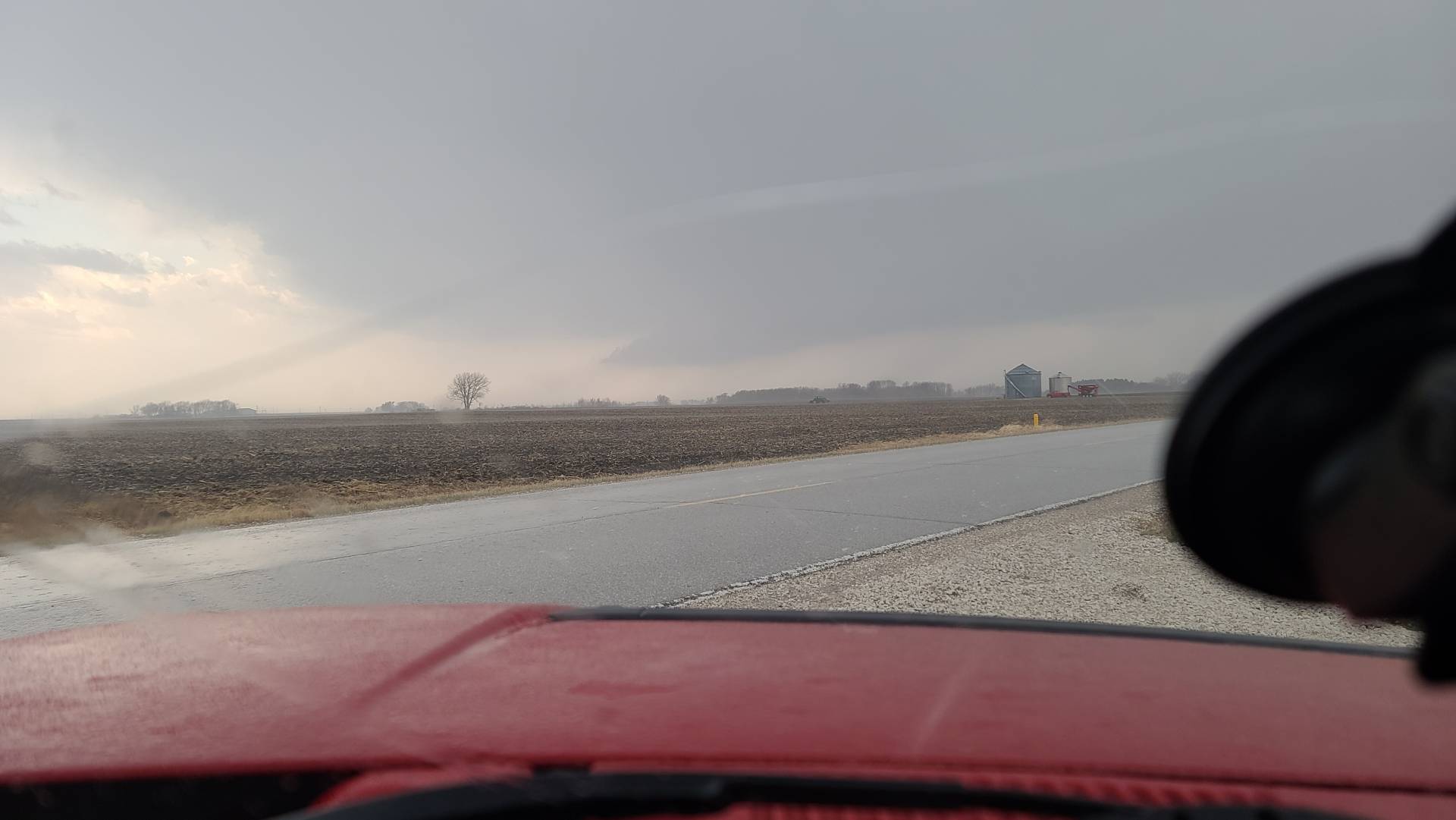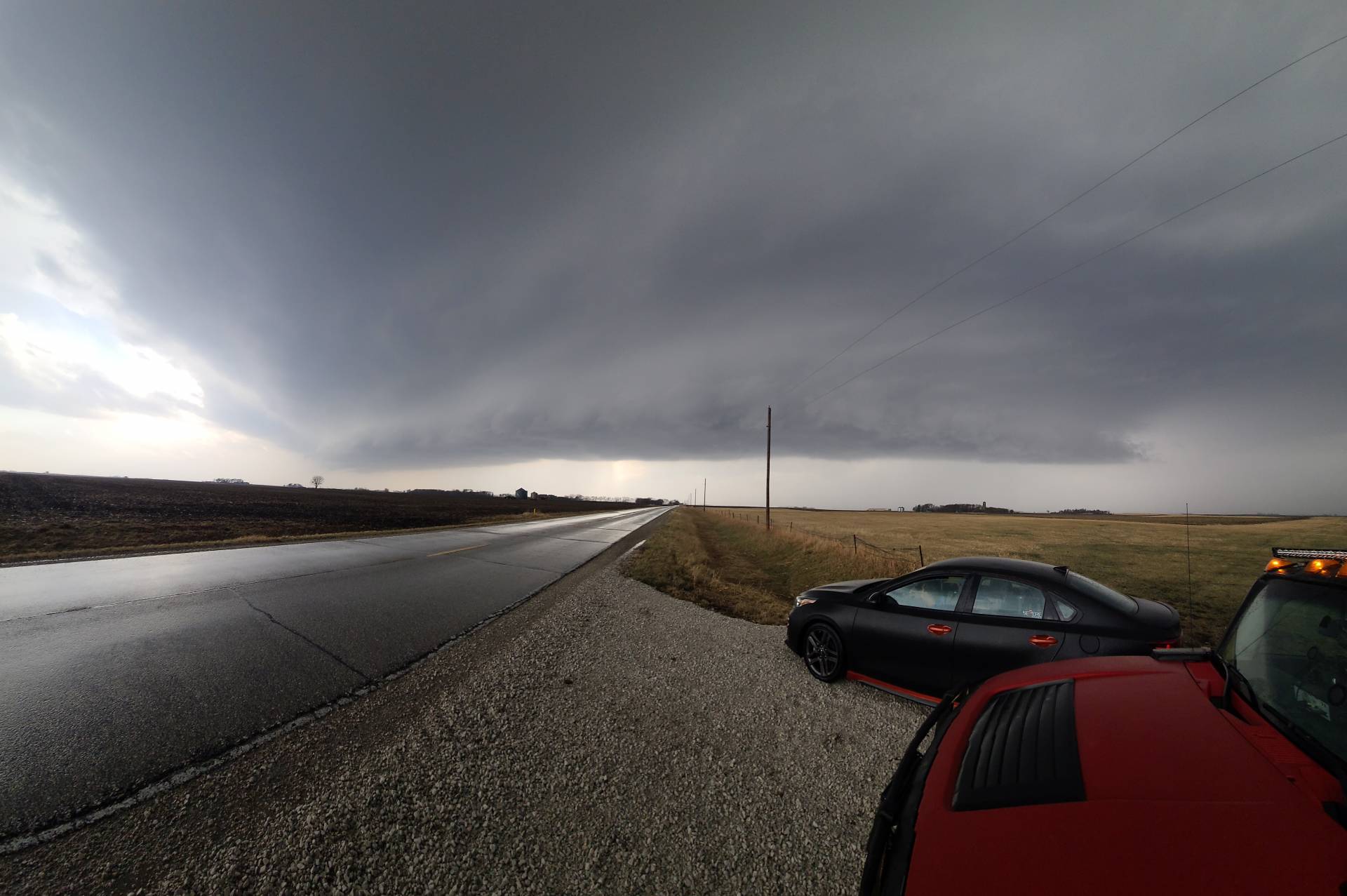 At this point, the cell rapidly began to organize, and within 7 minutes of the photo above the storm became Tornado Warned!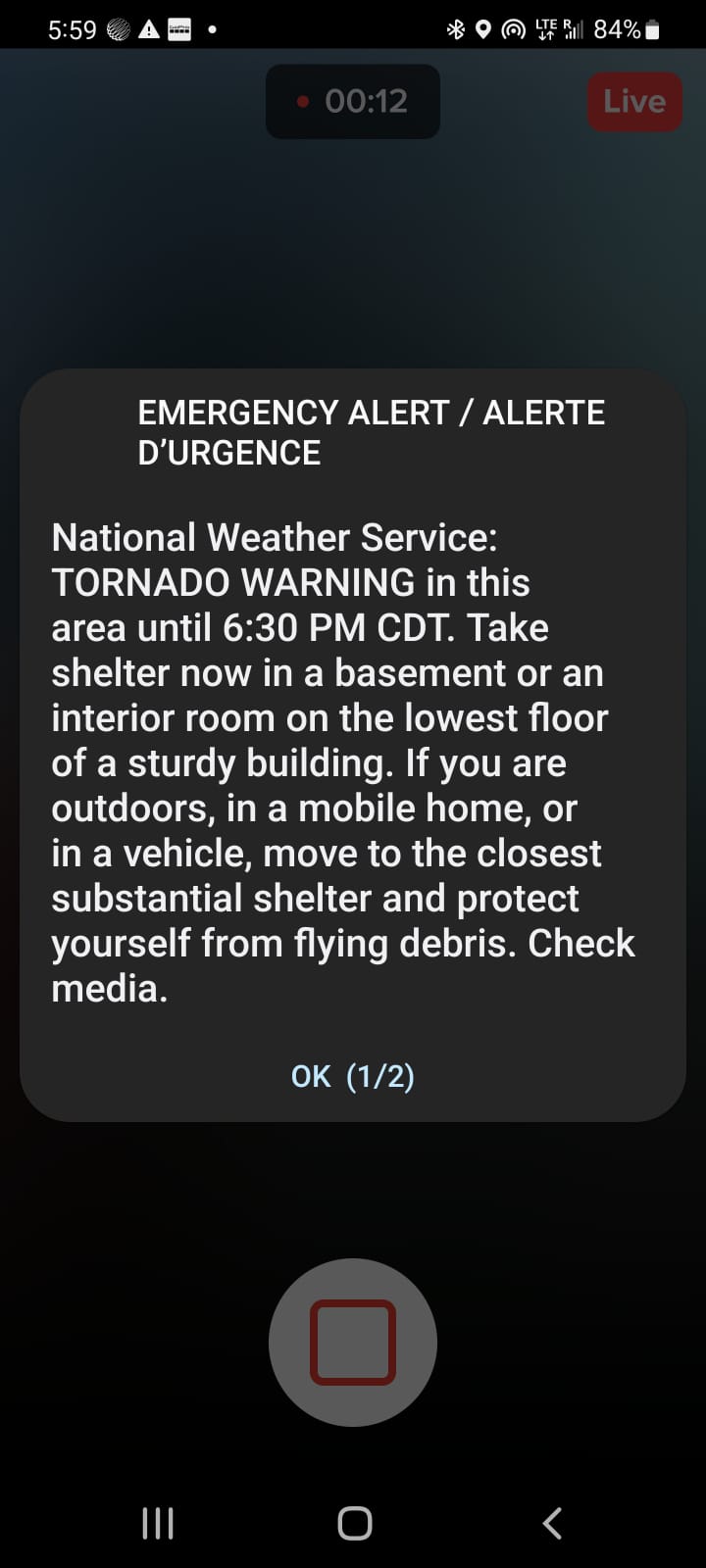 A Few minutes after the Tornado Warning was issued, We had a large and damaging tornado on the ground right in front of us.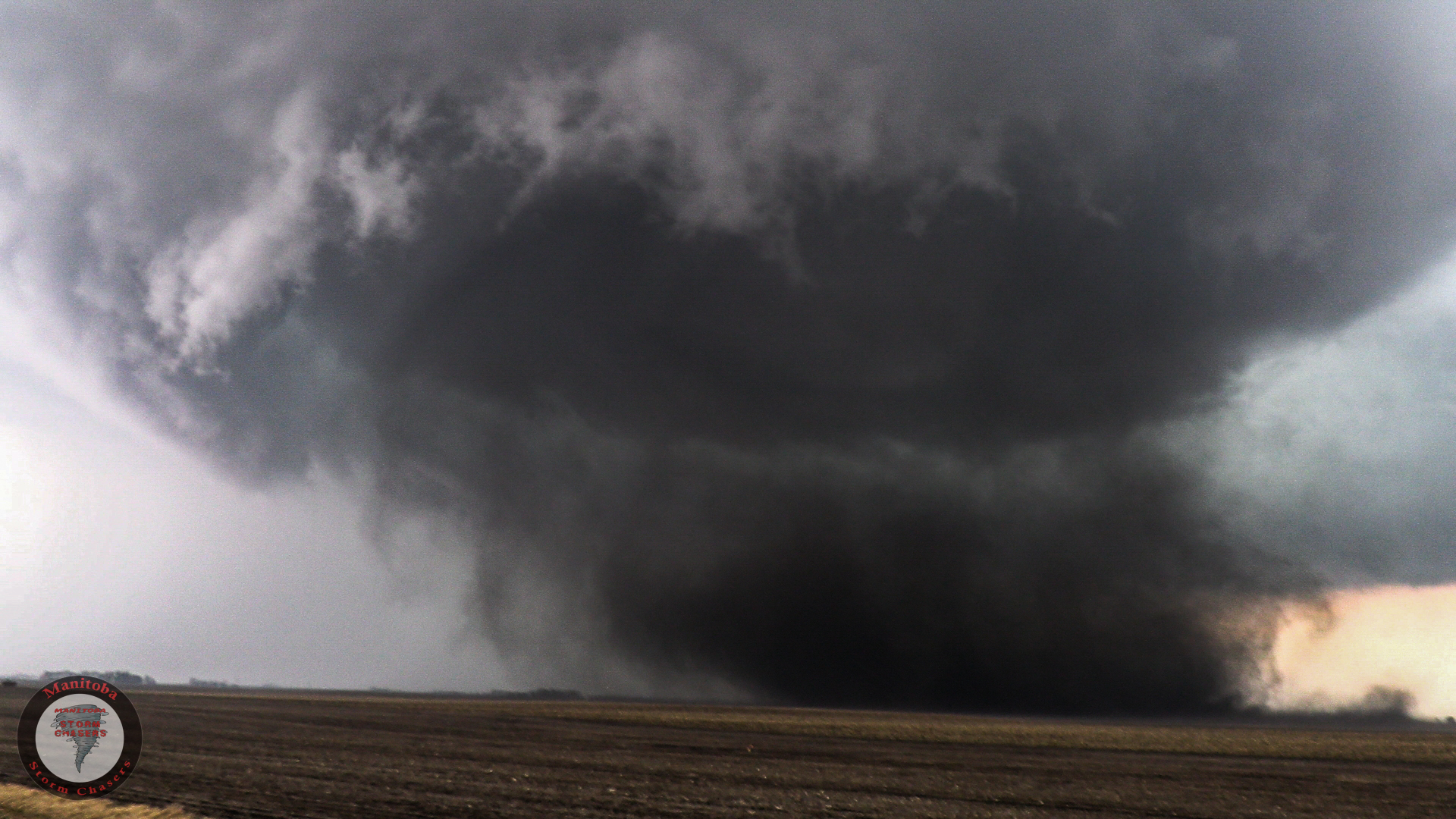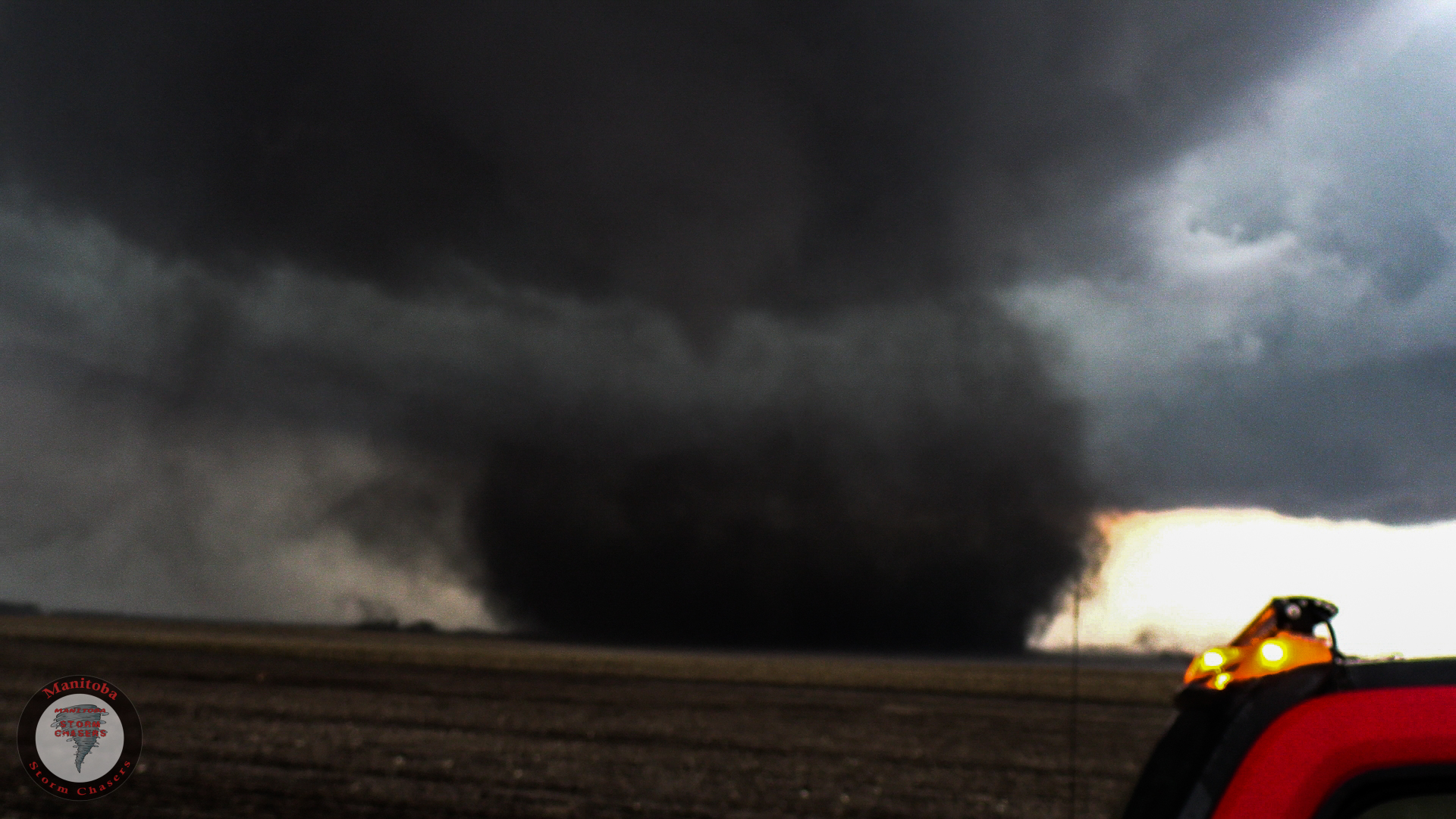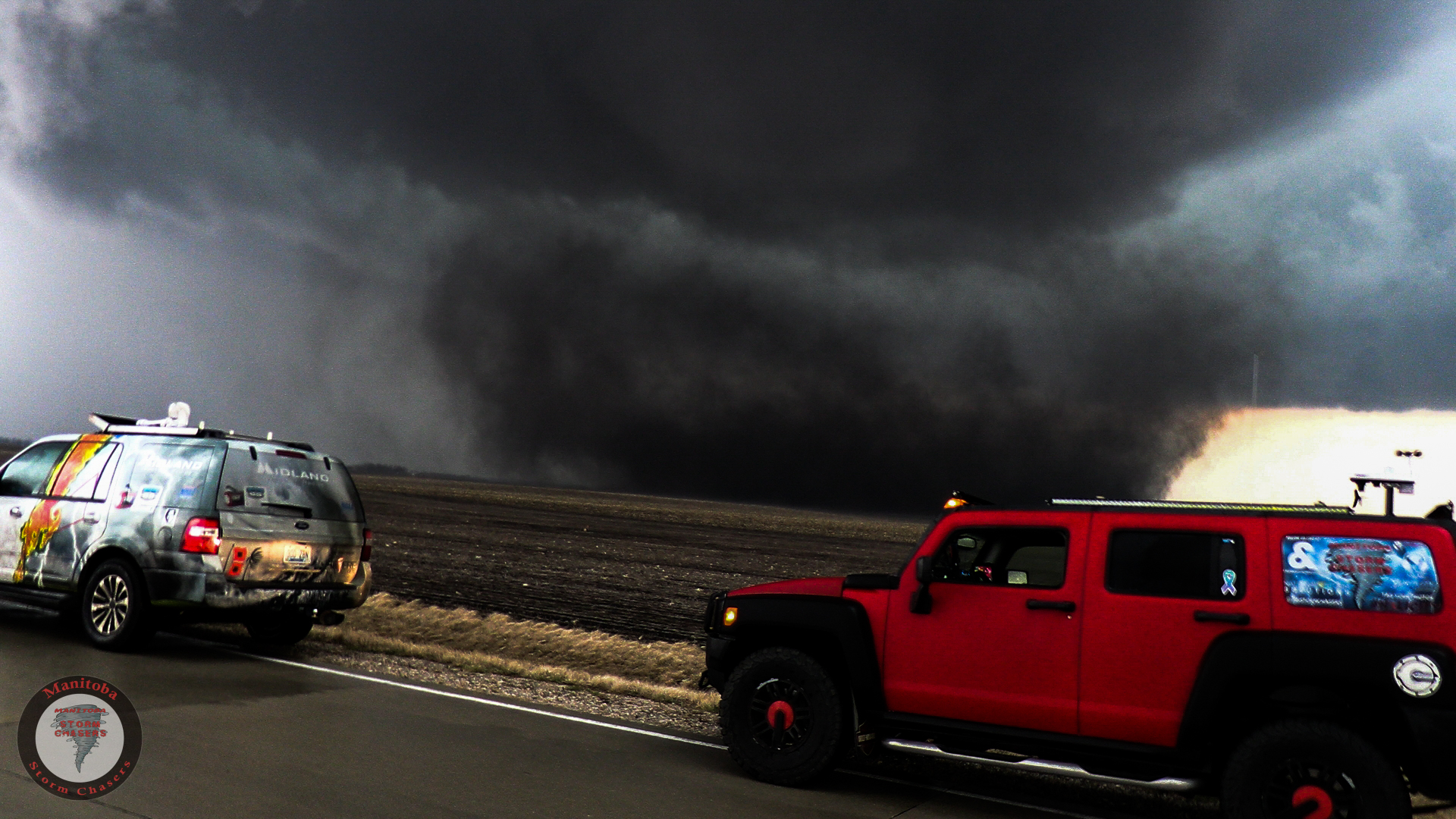 We continued to chase this tornado For about 8 Miles, Stair stepping behind it the entire time, The only problem with our positioning on this one was the rain and hail that we had to keep skipping through. We lost visual a few times due to heavy bursts of rain and hail.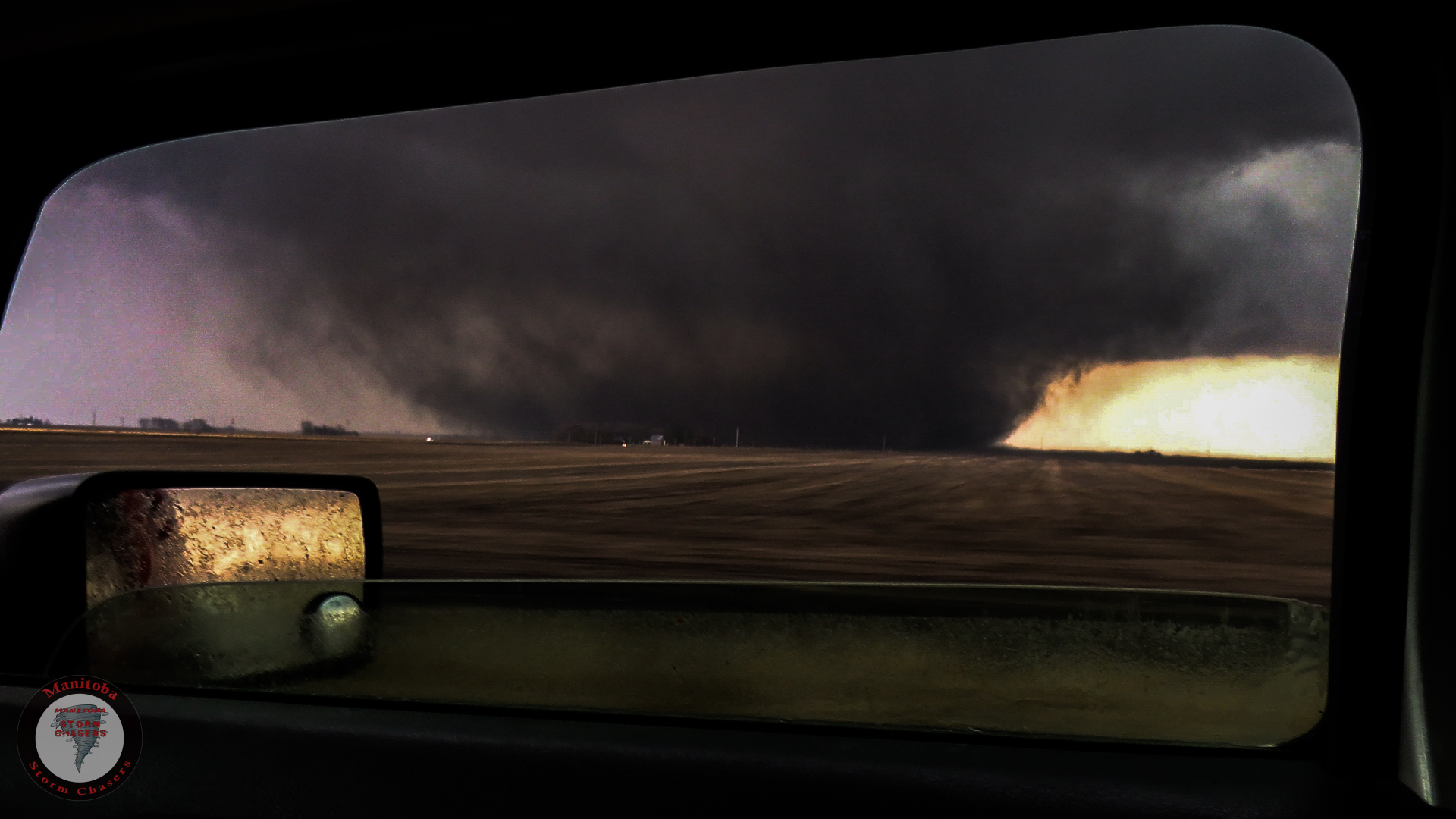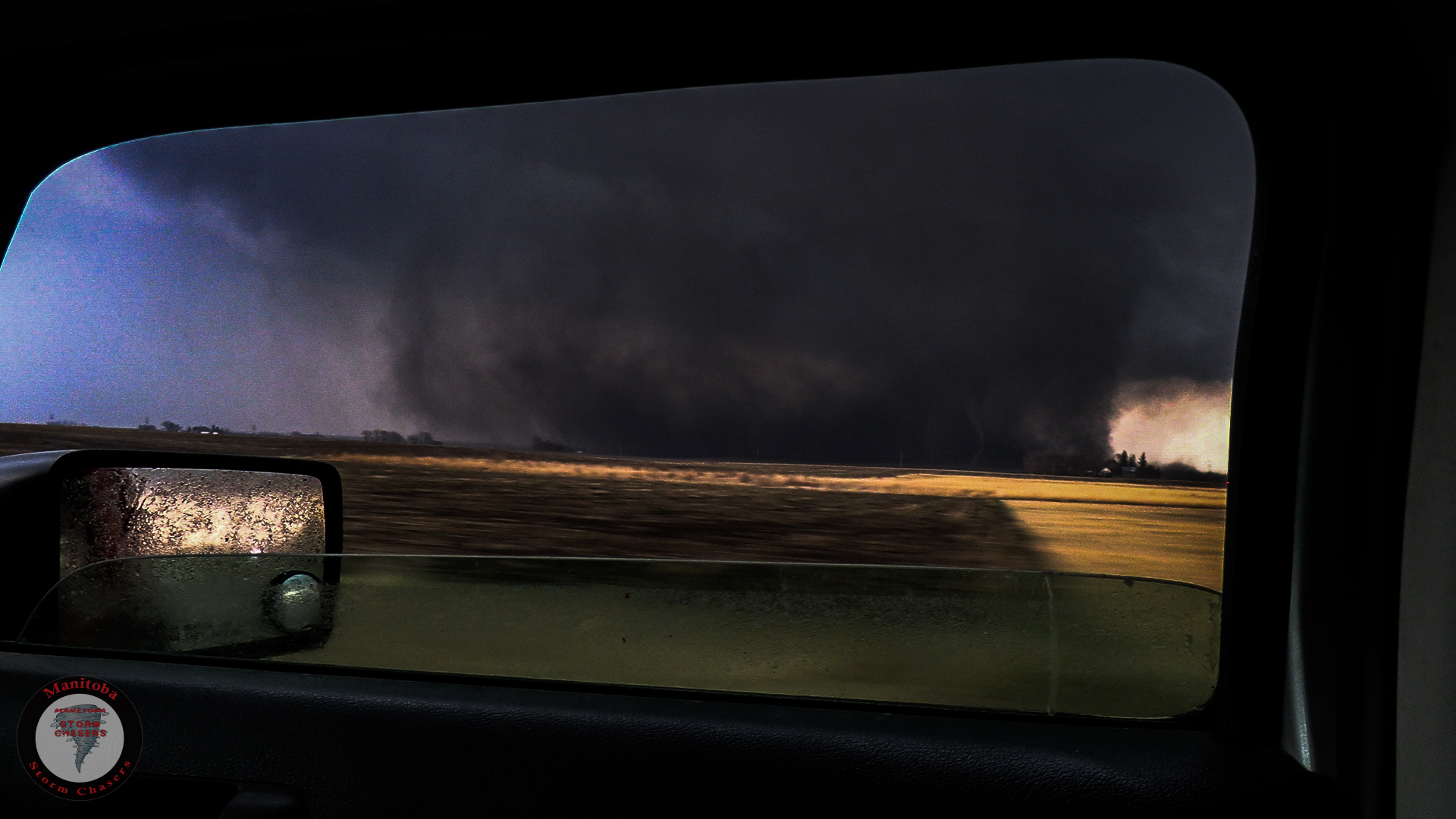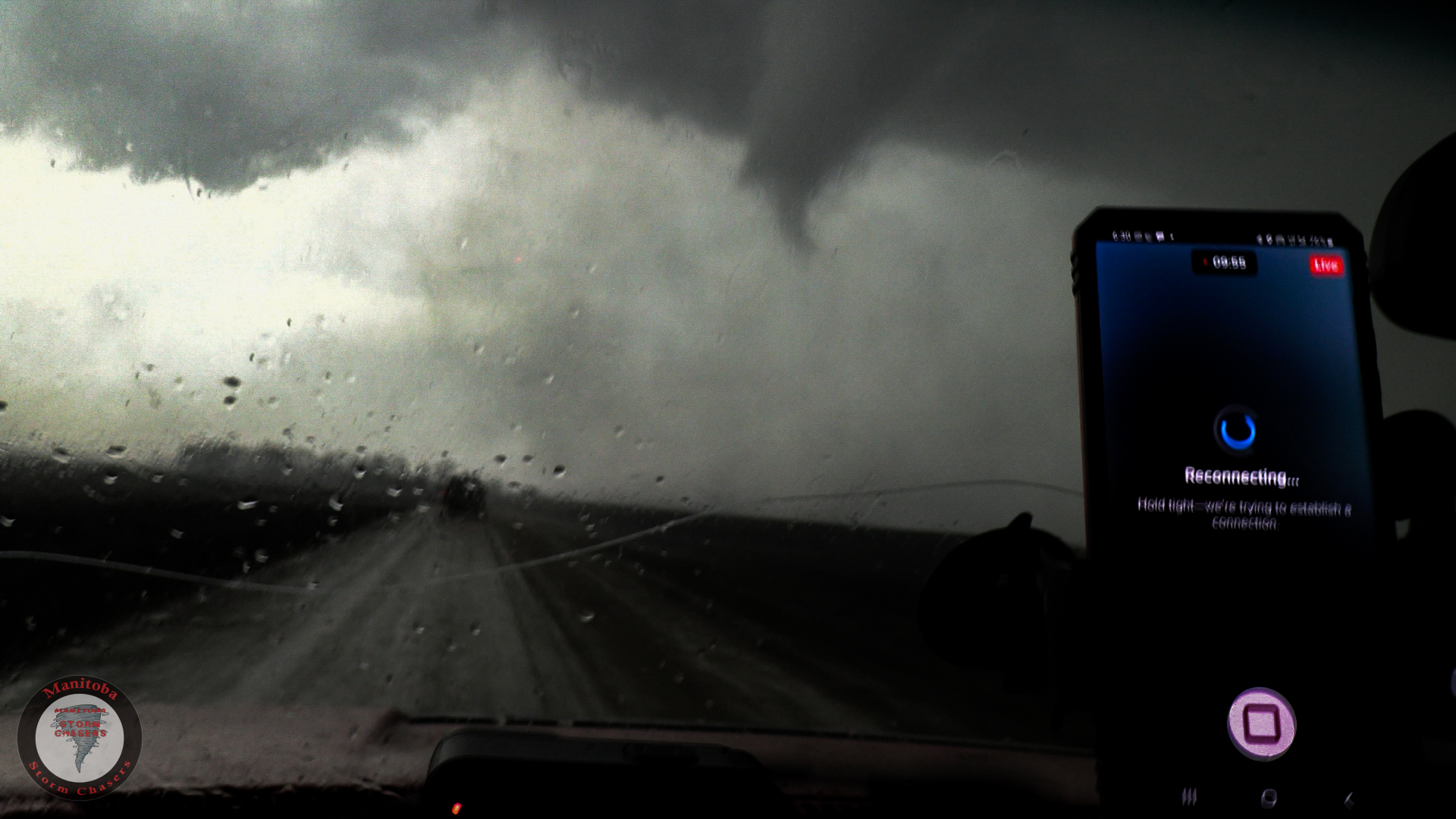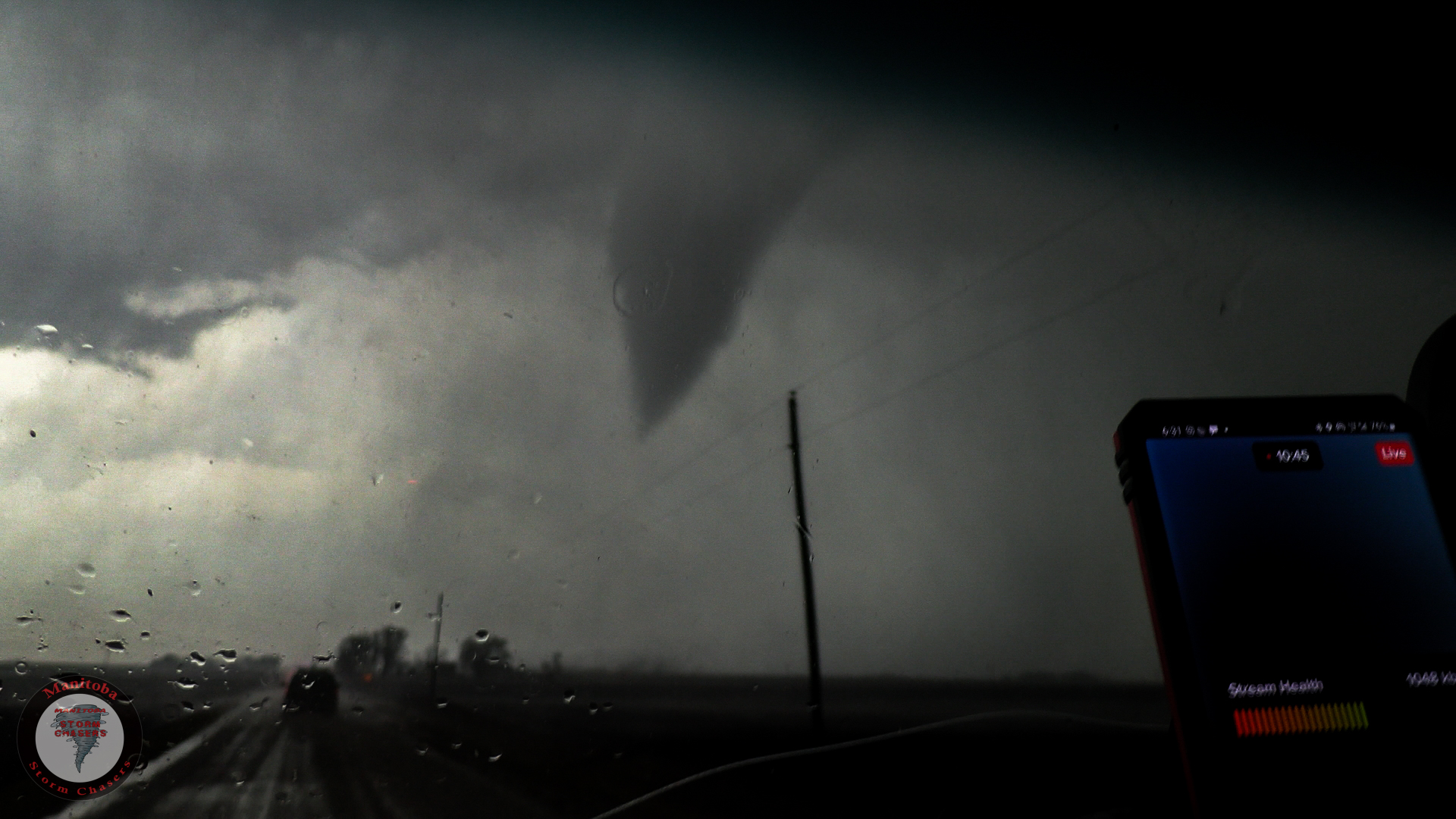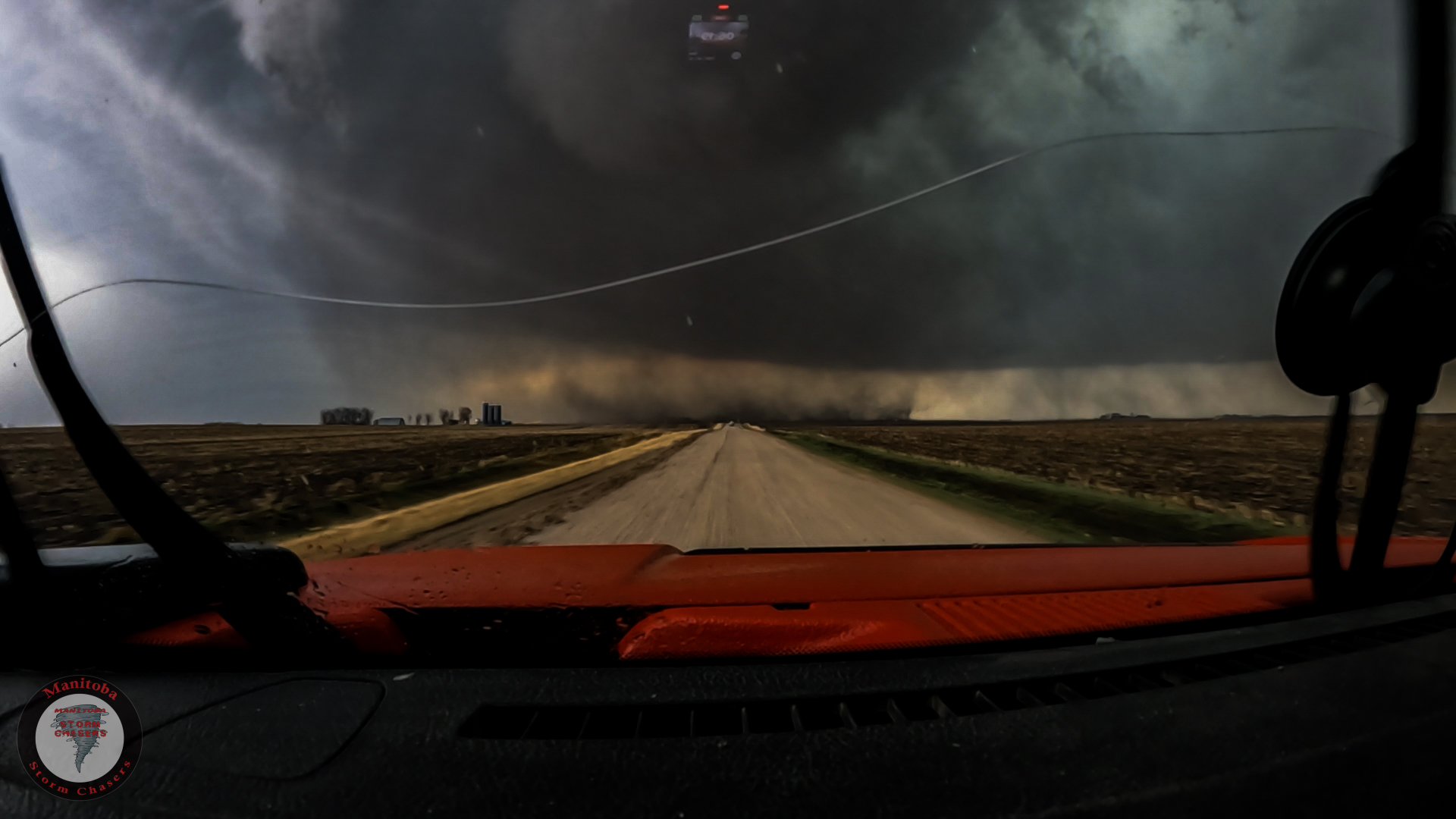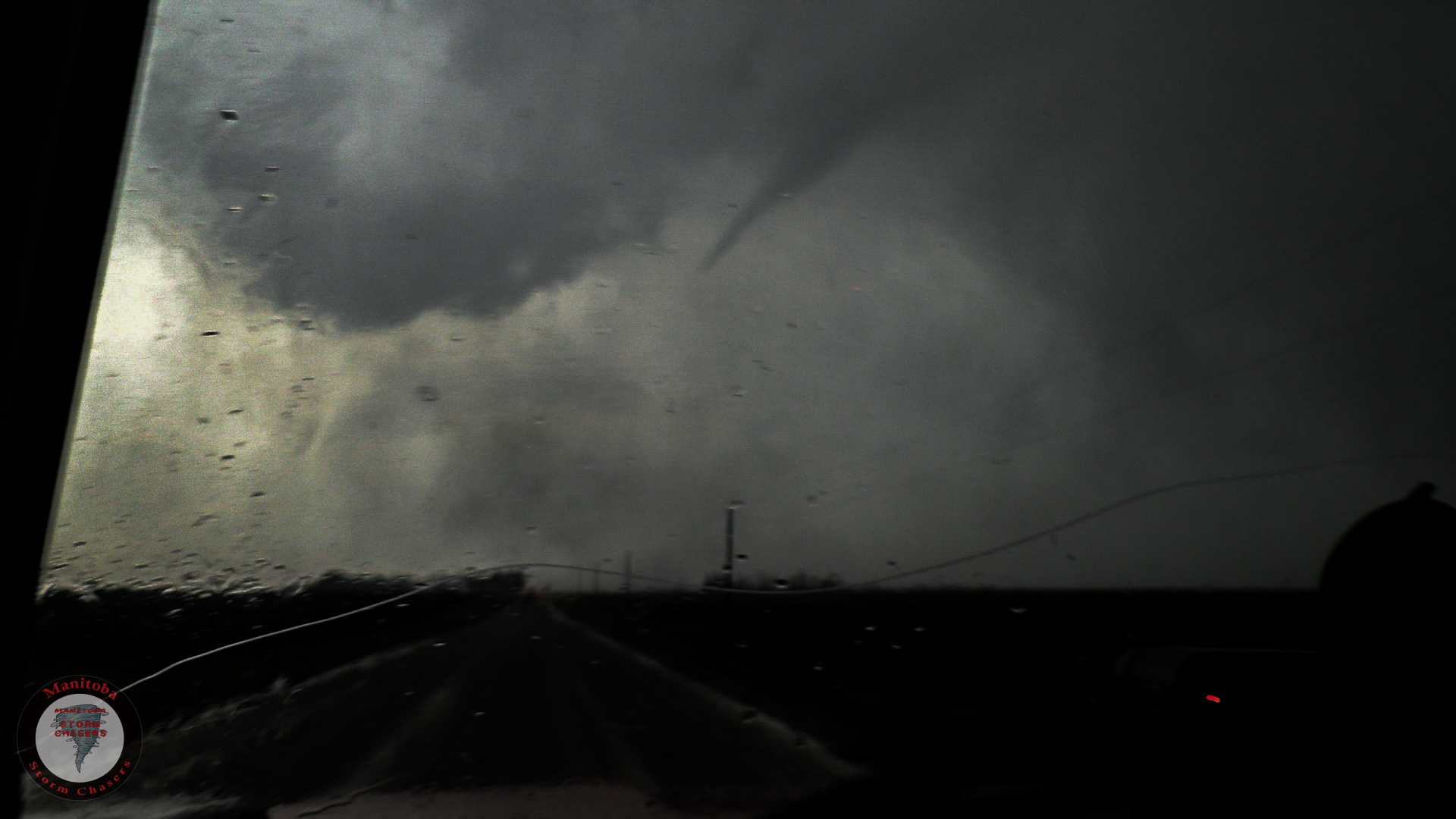 The Tornado Roped out around 6:30 pm. At which point we retreated out of the rain and hail core trying to get south again as there was a new tornado on a Tail End Charlie storm that was coming directly towards us, However by the time we came out of the rain and hail that tornado had already dissipated, so we missed it. However, The Tail End Charlie still had something amazing for us! It was dropping Cloud to Ground lightning left right and center, So I took the opportunity to pull over, Set up my camera on the tripod and start shooting my first lightning shots of the year! Below is a 4 image stacked composite taken within about 3 minutes.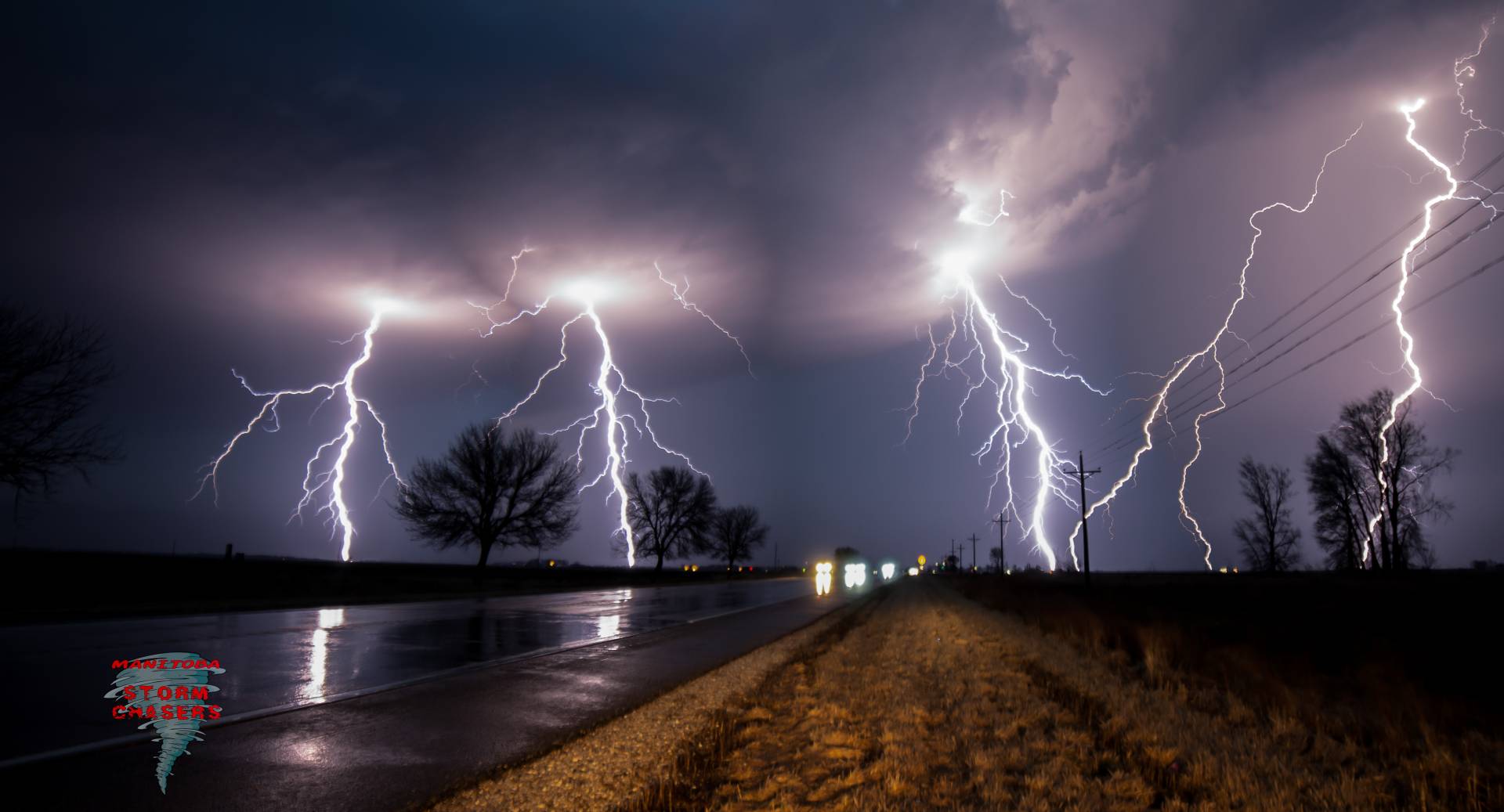 This entire intercept was streamed live right here on Highways and Hailstones. So make sure you tune in the next time we are out there!
Check out our video of this intercept below!