Published on
We started the day off in Lawton, OK. Where we had spent the night prior, We Set off towards the Texas Panhandle around 8:00 am With our target set on Clarendon, TX.
The SPC had a moderate risk issued for much of Texas Panhandle, and Almost all of Oklahoma for this day, with the potential for strong and violent tornado's for a large swath of the region.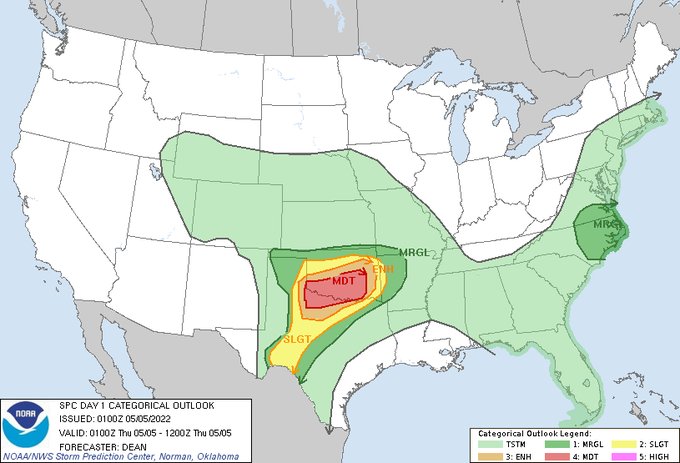 Upon arriving in Clarendon we were greeted by the sound of our weather radio going off telling us a Tornado Watch has been issued for our area.
After sitting in Clarendon for around an hour, some storms began firing to our Southwest, We decided to head just a little south of Clarendon into the Caprock Canyon to let them come to us, Upon arriving in our next spot the storms began to weaken, So we decided to sit there and take some landscape photography in the meantime.
Around 3:00 pm some new storms began to fire to our south, in a very rich environment for supercell development, It was go time! We hopped in #H3LICITY and started making our way south towards two cells that were erupting over Ralls TX. We finally met up with the storms as they were crossing over Matador, and beginning to split, We decided to take the southern cell as those are typically the ones that will produce a tornado off of a split, But first, we had to punch through the hail core of the northern cell, It only had around ping-pong ball-sized hail, but quite a lot of it.
Shortly after getting south of the Southern-most cell, we had our first tornado on the ground! a mostly translucent landspout picking up a bit of the red dirt from the fields beneath it, It wasn't very pretty, but we were happy to have our first tornado of the day.
After the landspout, we continued east where things quickly began to wrap up, The storm was showing strong signs of rotation, With a nearly perfect hook echo formation on Radar, and before we knew it we had a big dusty tornado on the ground right behind us! We quickly pulled over to start taking some photos and videos: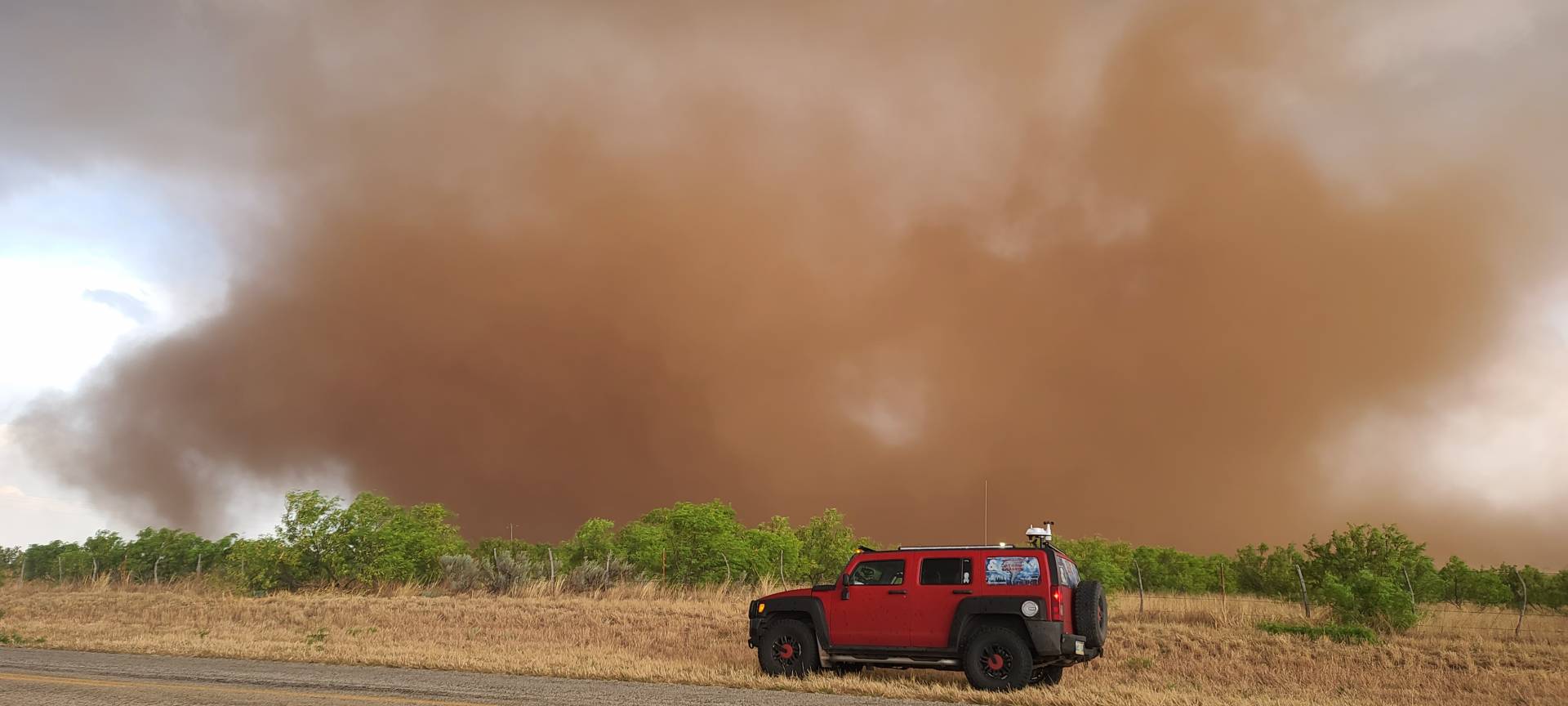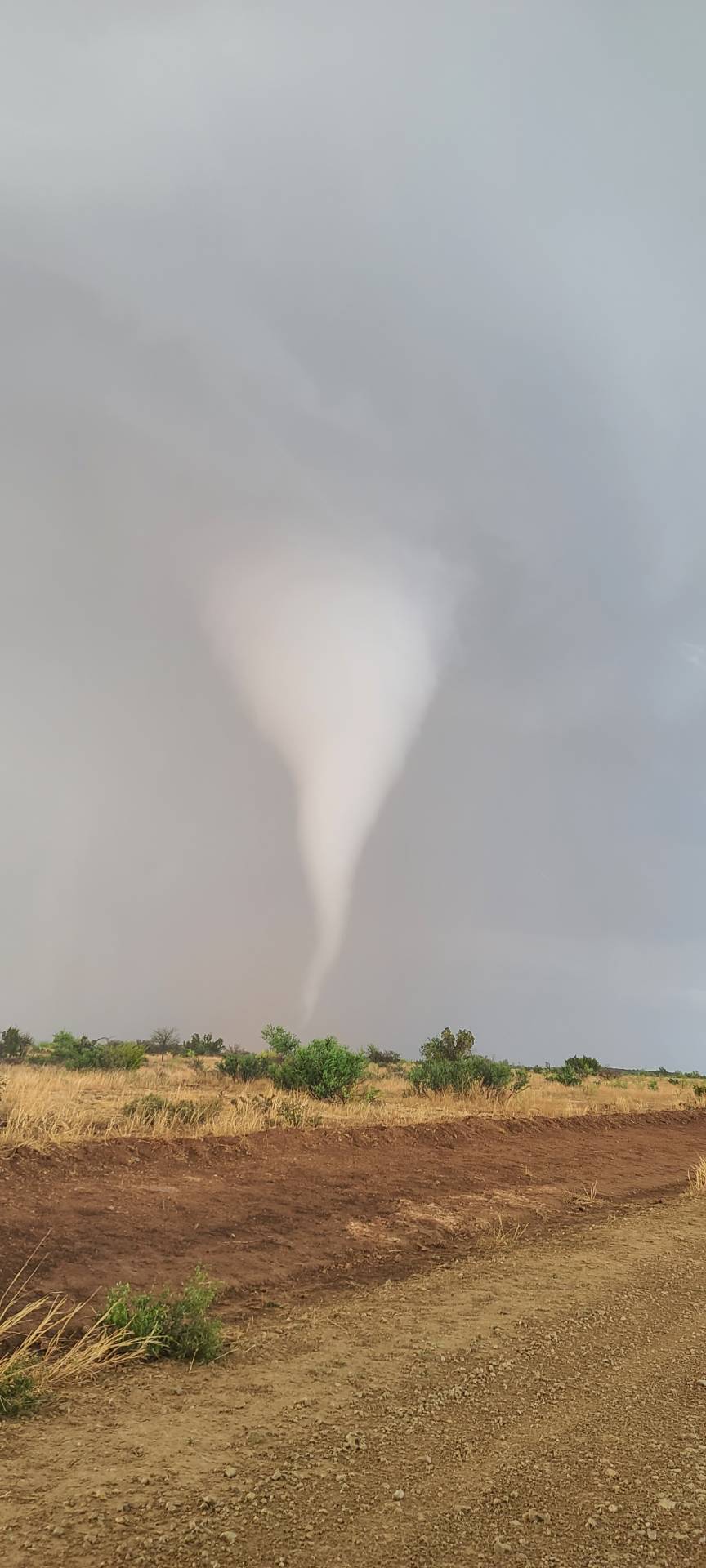 After the first tornado dissipated, We continued our way east with the storm, We were on the one and only road we could be on, fighting to stay ahead of the rain, but behind the rotation, With very little cell signal, but we soon didn't need any cell signal as a beautiful, tall, high contrast, white tornado started forming right in front of us, This Tornado crossed the road right in front of us, and continued on its path eastward, as we carved through the cliffs and canyons trying to stay with it.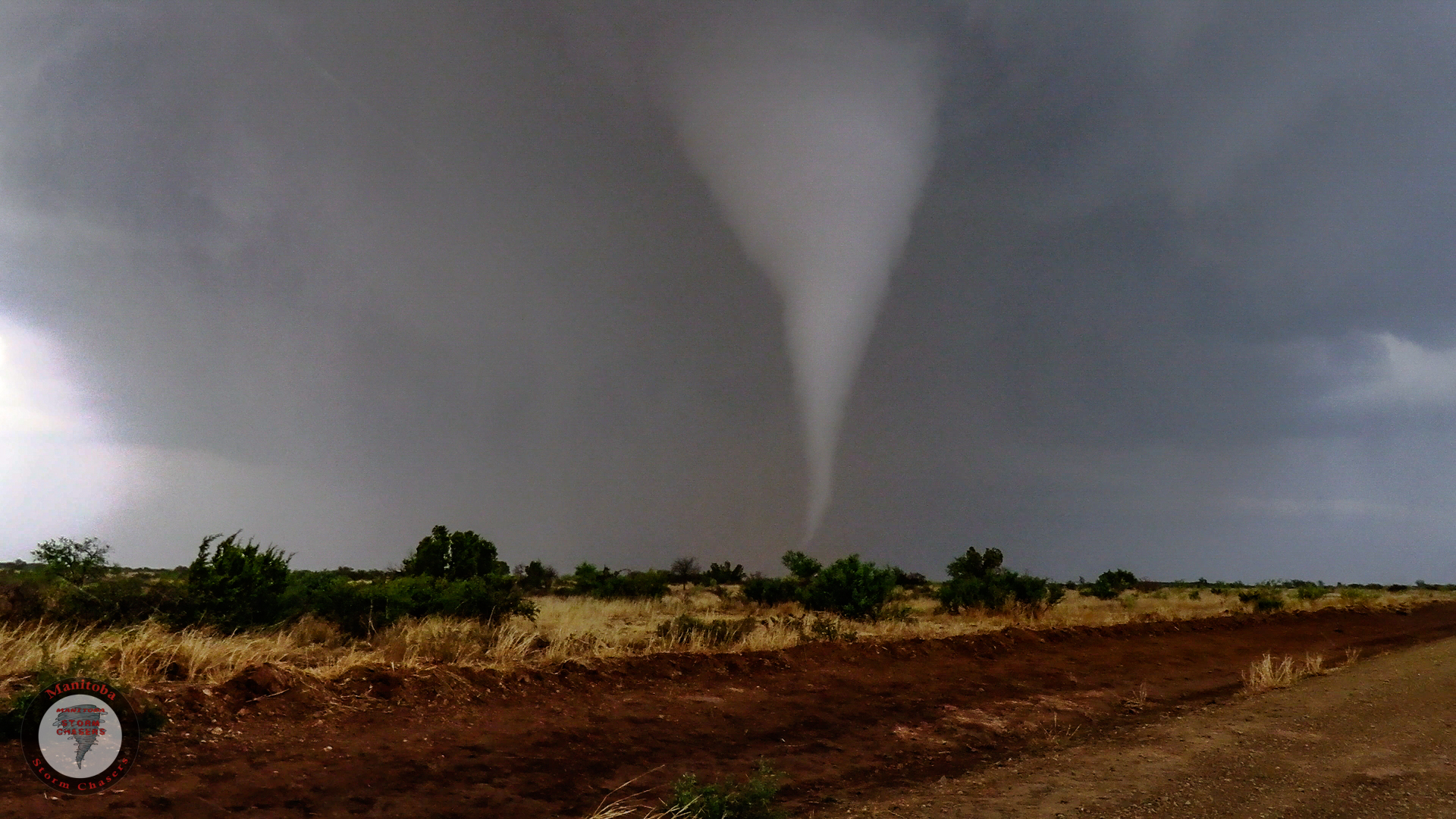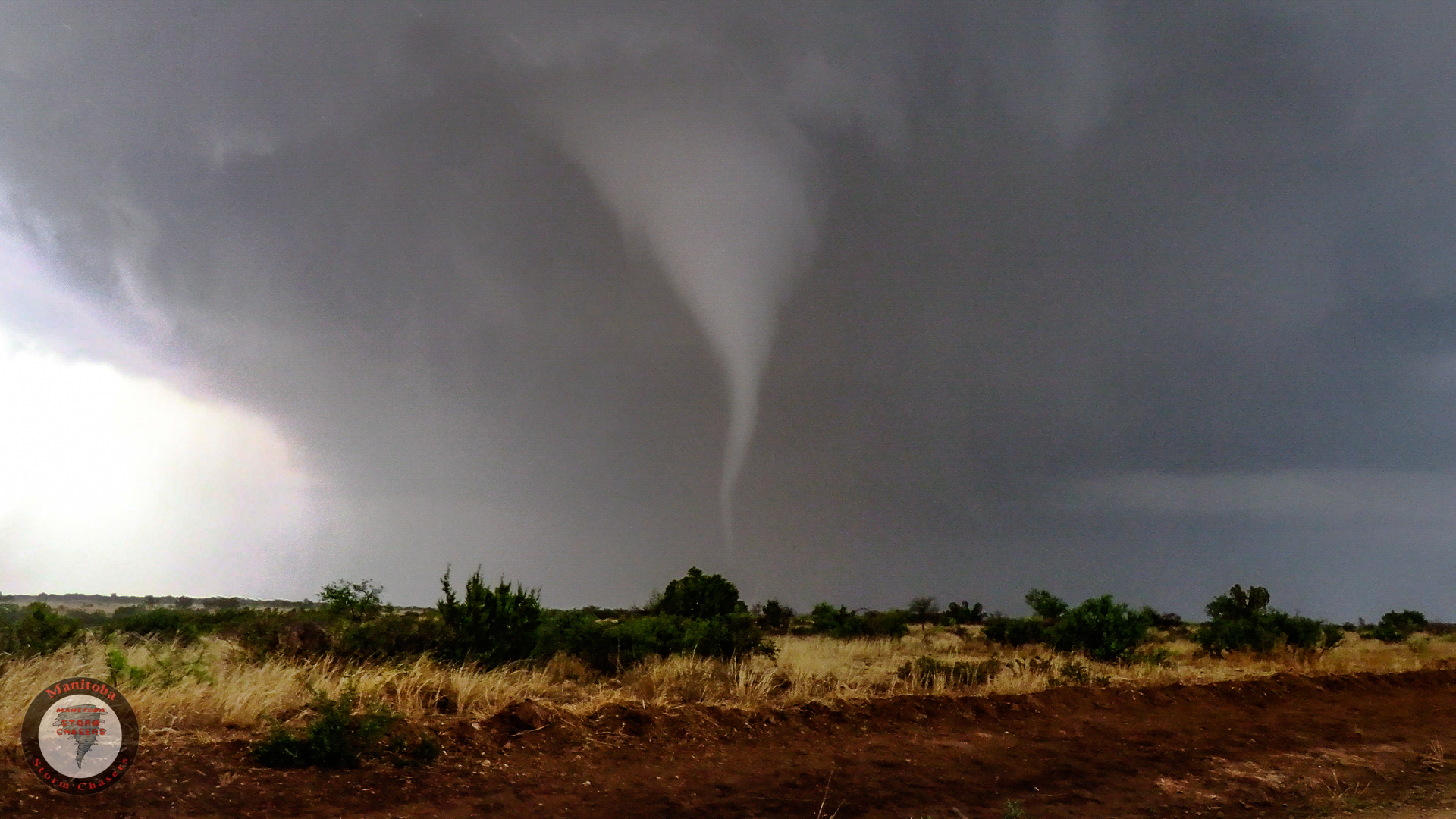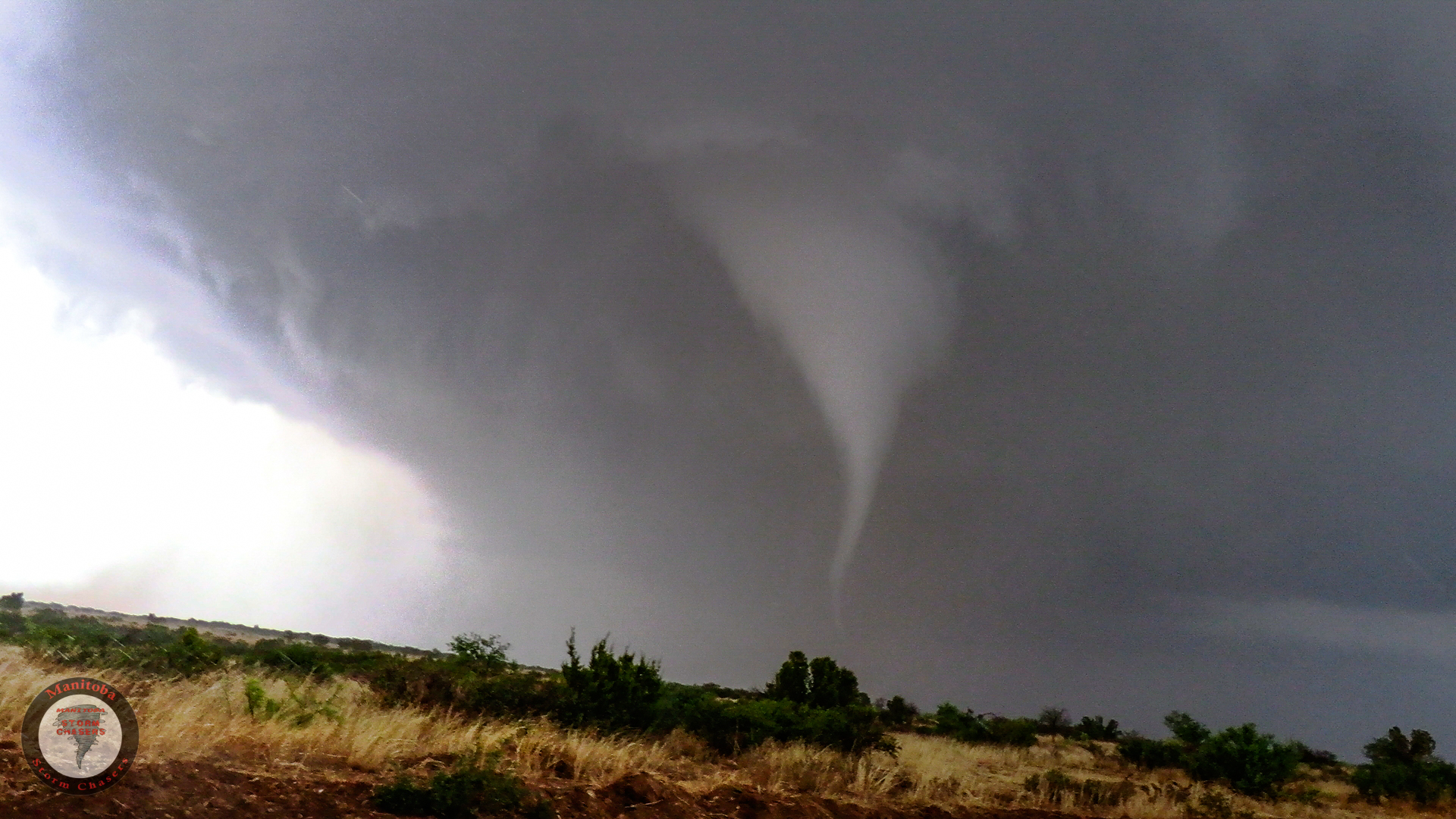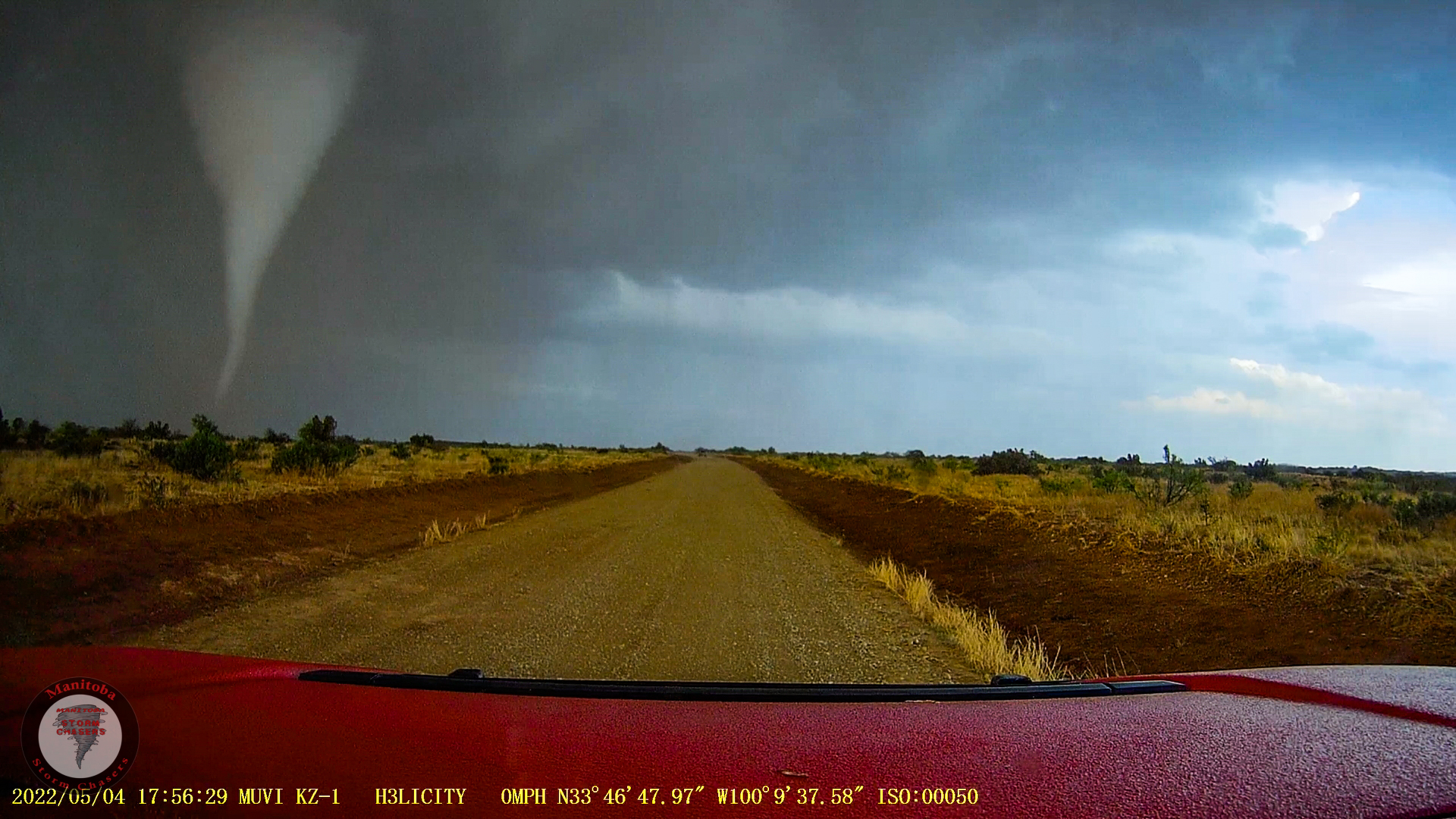 After this we experienced at least 2-3 more touchdowns, but they were so short-lived that we only got the one following photograph.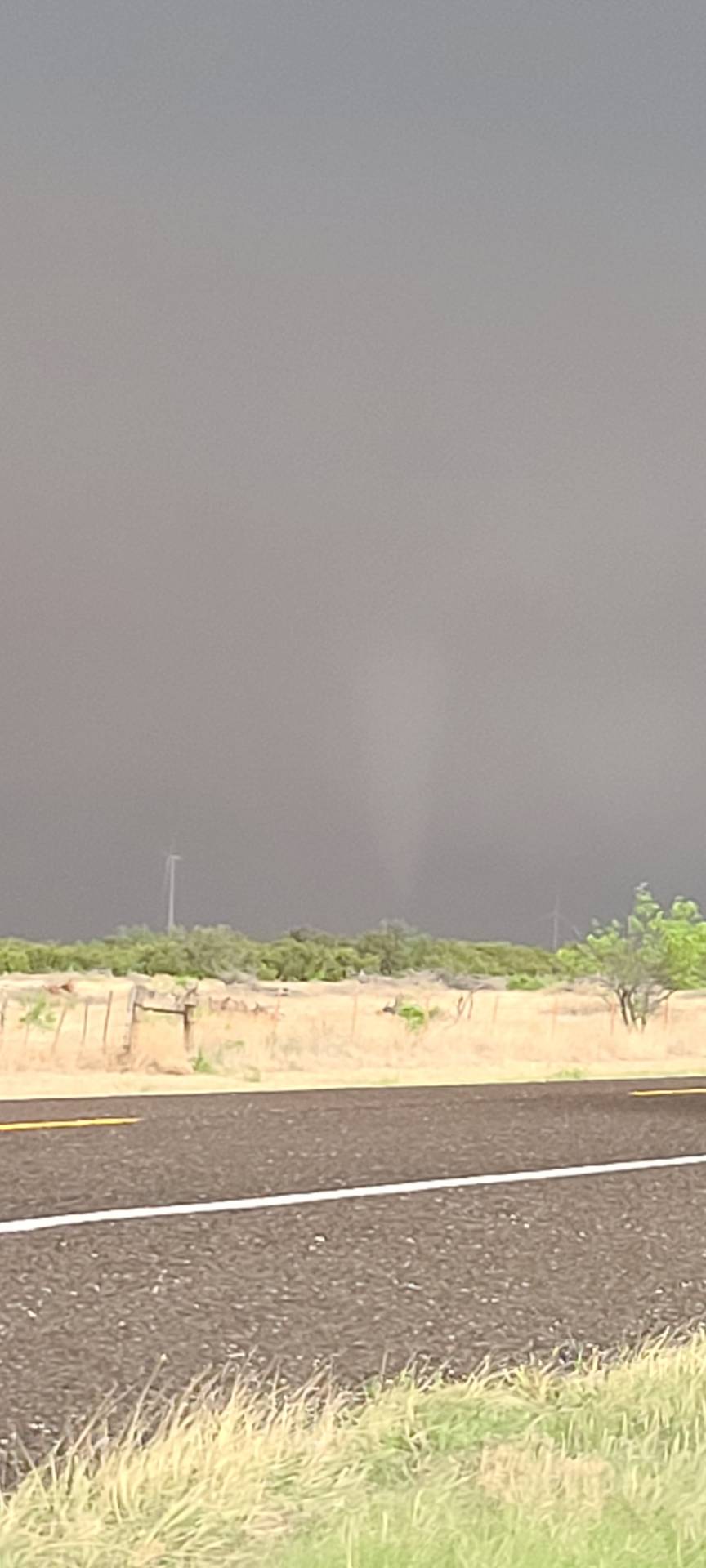 After a successful day of chasing in Texas, We made our way back towards Lawton, OK. Grabbed some Mcdonalds, and went to sleep! Check out some of our video from this chase below!