Published on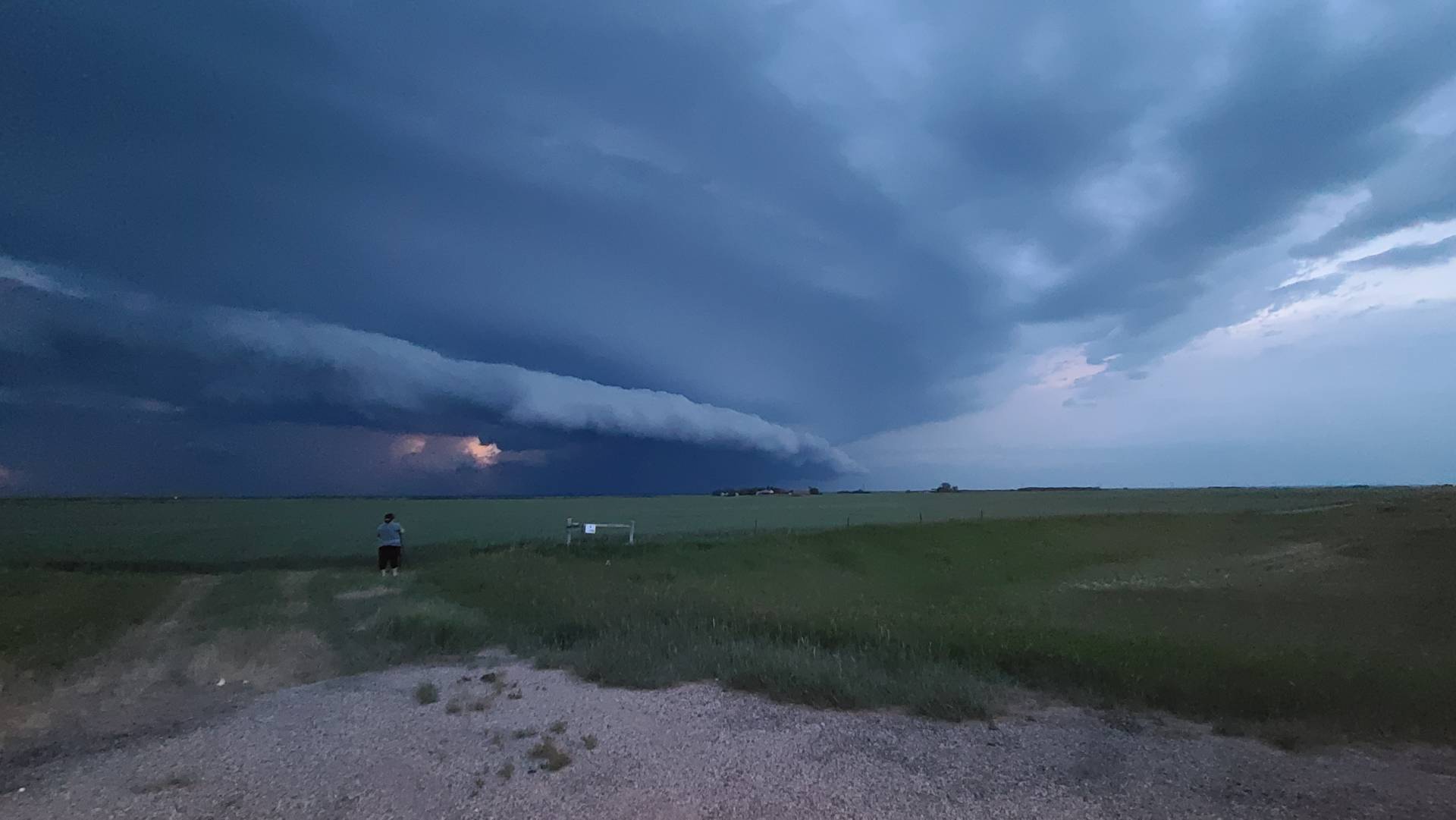 Sunday, July 11th, 2021.
After assessing the models most of the day Saturday, I made the decision that I would leave home early Sunday morning to chase in the Moose Jaw-Regina region, I left home around 8:00 am Sunday and planned to meet Tom Smetana in Moose Jaw, where we would reassess the models and pick an official target.
After an uneventful drive from Portage la Prairie, I arrived in Moose Jaw shortly after Noon, which left plenty of time to find a target as storms were looking to develop in the 4 pm-7 pm timeframe, I met with Tom shortly after arriving in Moose Jaw, Where we made the decision to head slightly east to Pense, SK. As the dryline was around that area at the time. Upon arriving at Pense, We found a nice quiet gravel road, surrounded by Canola fields where we decided to stop and await storm development. The temperature at this time was around 31°C with crystal blue skies, So we did what storm chasers do, and stood outside getting sunburnt while cleaning our windshields and preparing for the chase!
After a few hours of sitting in this location, We noticed the "Triple Point" was a little further north than we had been anticipating, and there were storms beginning to fire just north of it, These storms were firing along the cold front, North of the triple point, which meant they were likely to become very moisture-laden, and not very photogenic, so we made the decision to move to Southey, SK which would put us in a great position, just south of the Triple point, where storms could fire in a bit better of an environment.
Shortly after arriving in Southey, Storms began to fire near Moose Jaw, which was perfect because they were tracking Northeast directly towards us, So we just sat exactly where we were and watched them approach! Unfortunately, as they arrived, we noticed they were yet again very high based/Elevated storms, that weren't very photogenic, and were extremely unlikely to produce any structure or tornados. But that didn't stop us from chasing them anyways!
As we were trying to get in a better position on the Northern Cell, We came across a road closure near Craven, SK. Thankfully Tom and I both drive big 4WD trucks because our only option to stay with the storm was a little "Turkey Trail" that followed alongside the Qu'Appelle Valley, We had to take this trail which was basically two tire tracks with a grass strip in the middle for roughly 8 miles, bouncing over hills and bumps, Narrowly fitting between bushes, before finally arriving at a "Real" grid road that could take us back to the Highway.
After following along with this high based storm (Which was moving at lightning speed across the prairie) we pulled over and made the decision to call it off, This storm was only producing rain and wasn't worth chasing any longer, So Tom decided to head back towards Alberta, and I decided to head towards home.
As I was heading home, I went through Fort Qu'Appelle, SK where I noticed a really good-looking pizza place called "Houston's Pizza" and I was starving, So I decided I would stop and have some supper, and take a break from driving for a little while.
While I was sitting in Houston's, I of course kept checking the Radar, and there just so happened to be a new storm developing to my east, and heading right for me, So I finished up my supper (Which if you are ever there, Definitely try their Baked Fettucini Alfredo, With Chicken! 10/10 Would Recommend!) and went outside to take a peek at the sky. Unfortunately, I couldn't see much over the giant hill right in front of me, but I could see that "Something" was coming.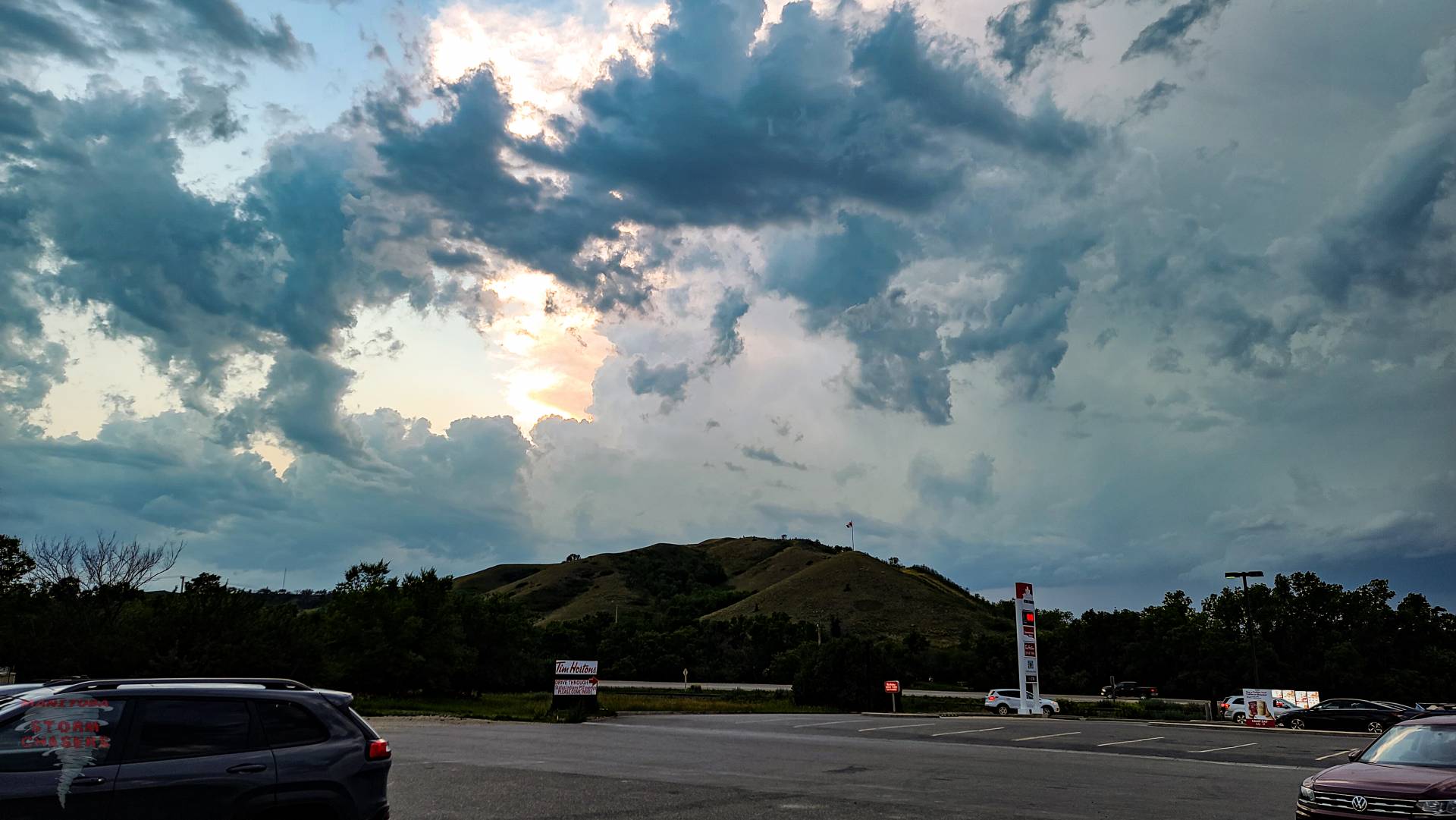 I quickly hopped in H3LICITY and hit the road south of town to get a better view, As I came out of the valley and looked to my west I could just barely see the giant shelf cloud protruding out ahead of the storm through the haze/wildfire smoke, So I pulled over to snap some photos as I watched it approach!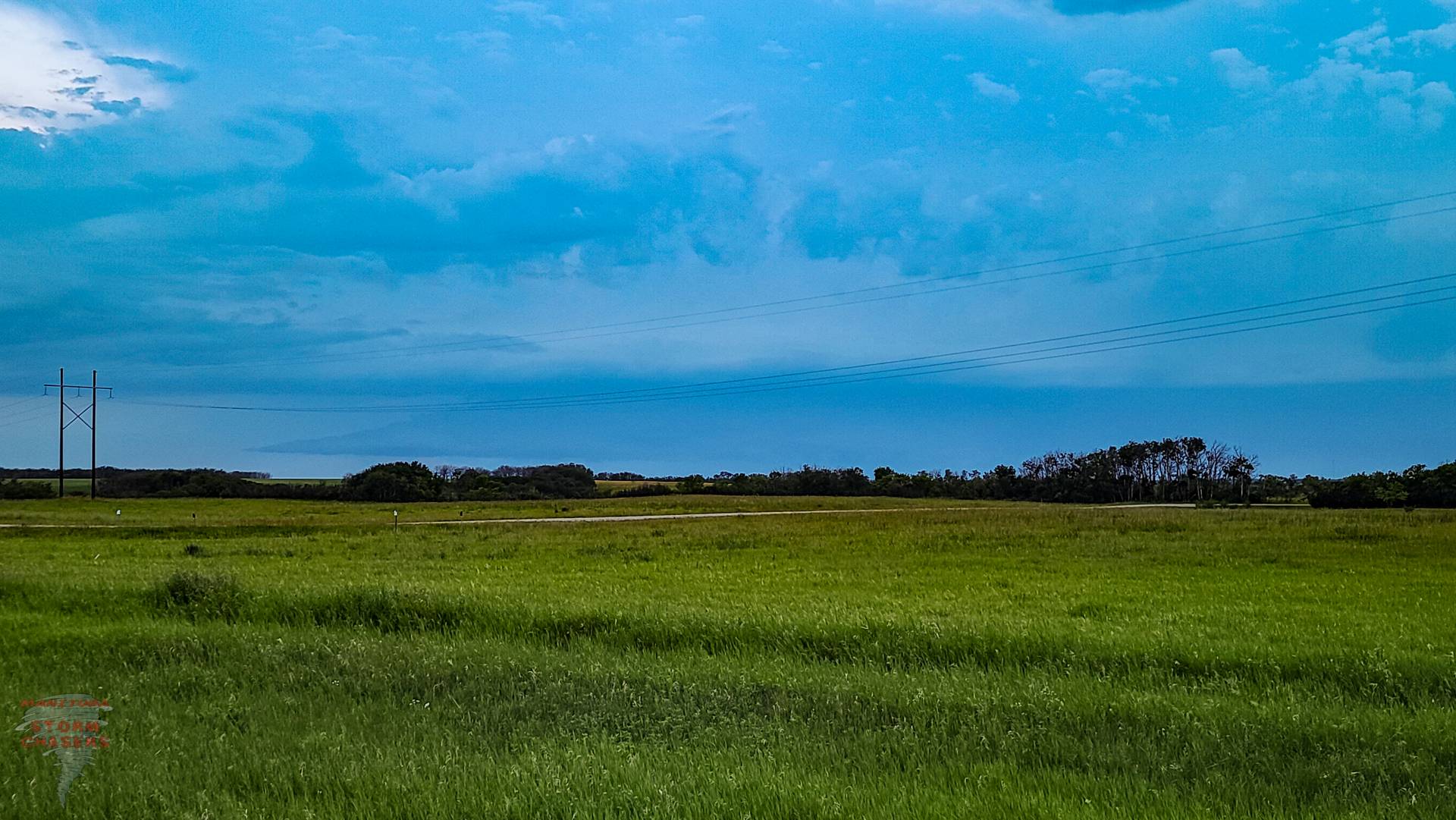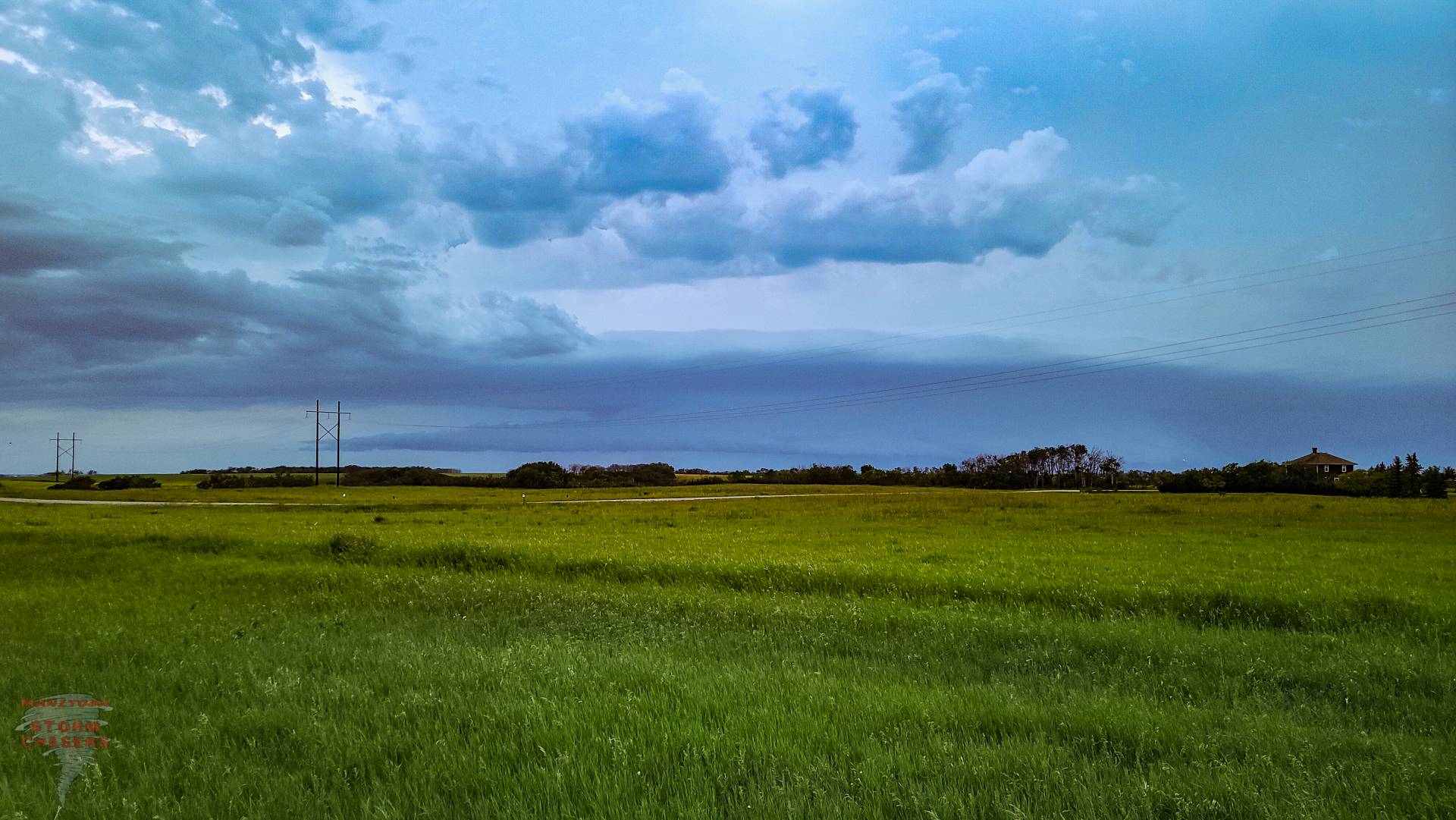 While I was excited to finally see some structure for the first time of the season, I was disappointed because I knew it wasn't going to last very long, as the Sun was already setting, and I was running out of daylight! So I moved down the road just a little bit to get into a better position to watch this Shelf cloud approach, When I got where I wanted to be, I found Fellow Highways & Hailstones chaser Kurtis Fafard was there too! I didn't even have time to set up my cameras for a timelapse, as this thing was moving in at lightspeed! So I only ended up with a few Mediocre, Cell phone photos, but I was still happy to finally get something worth the drive to Saskatchewan!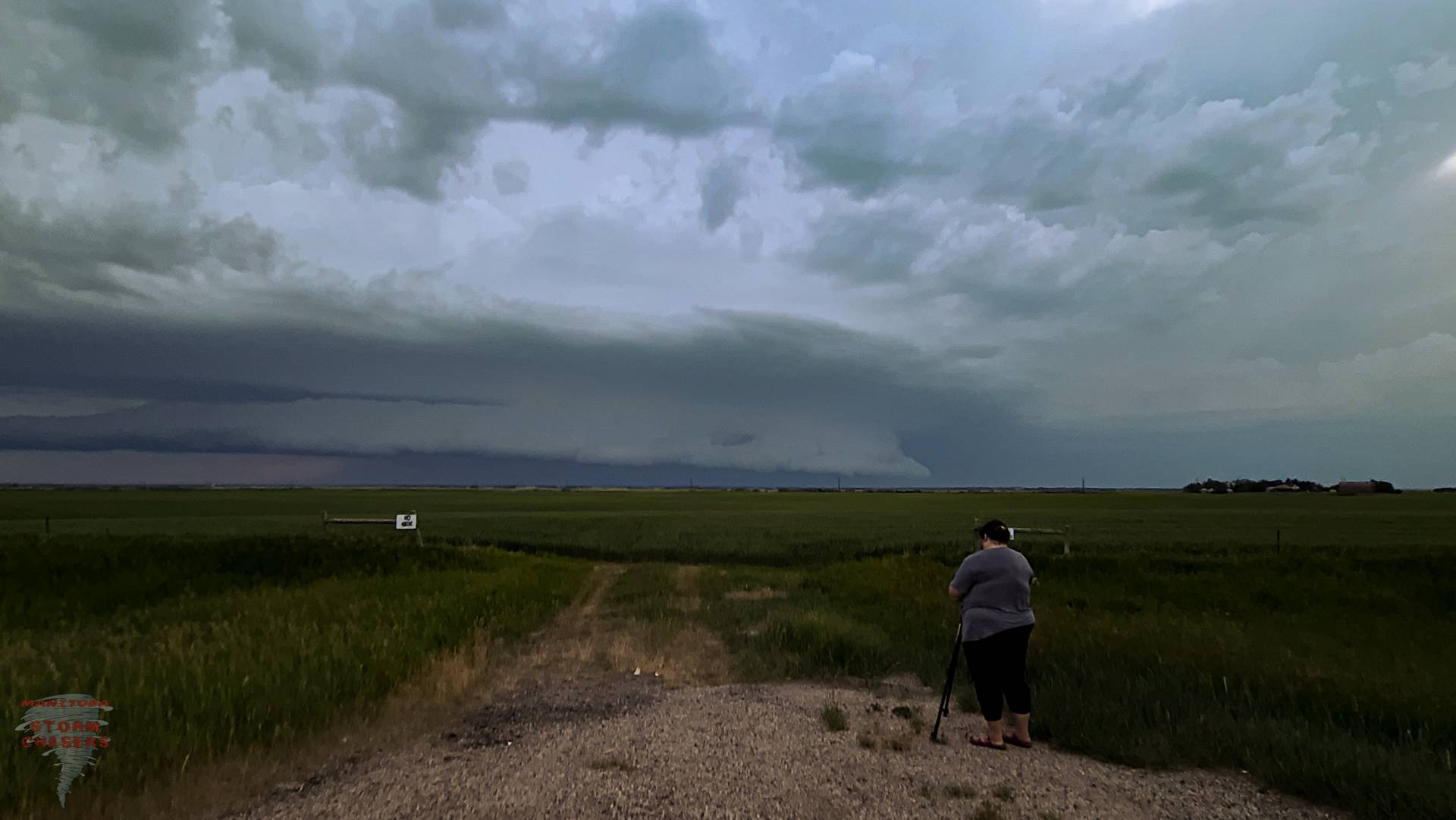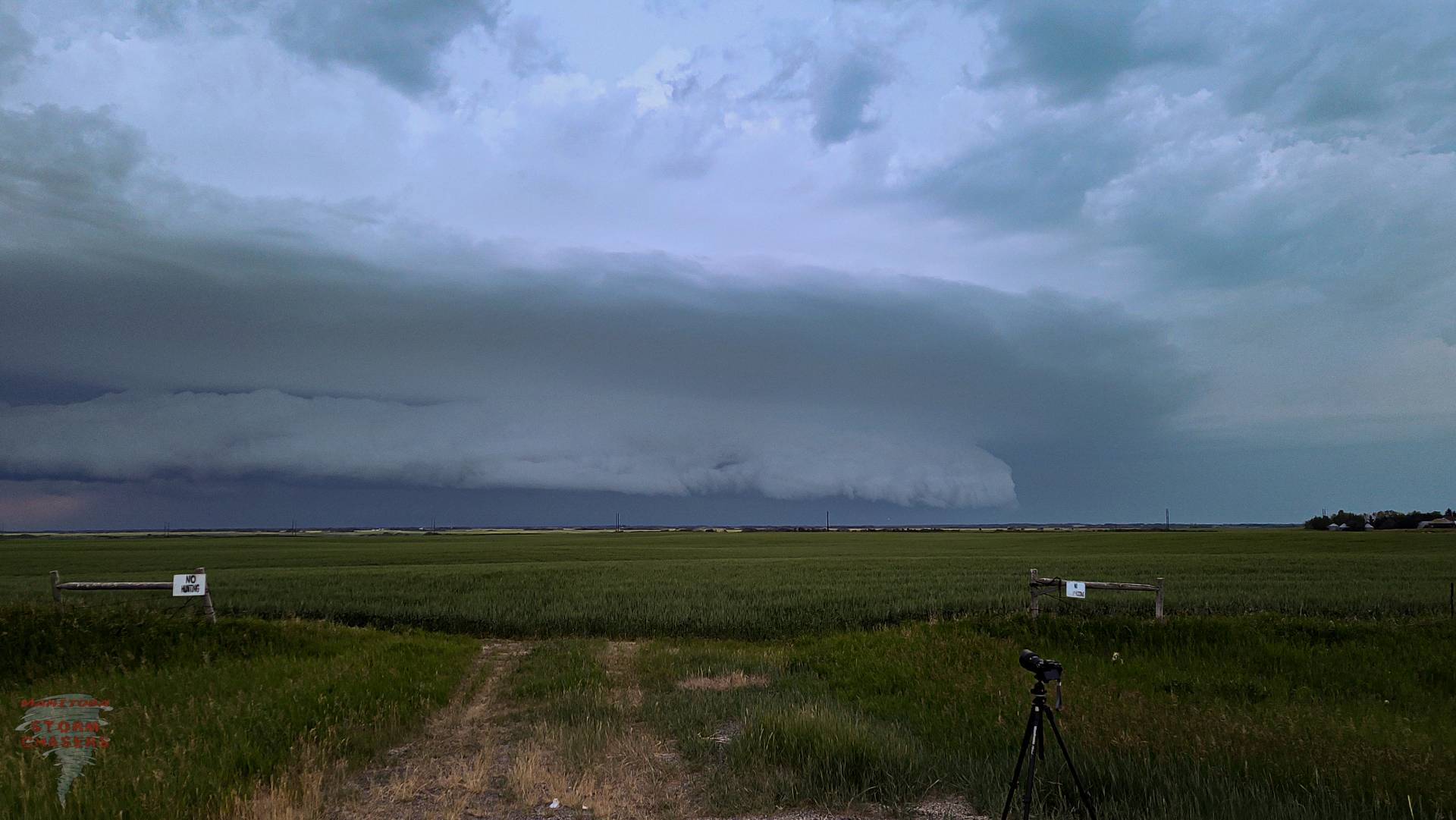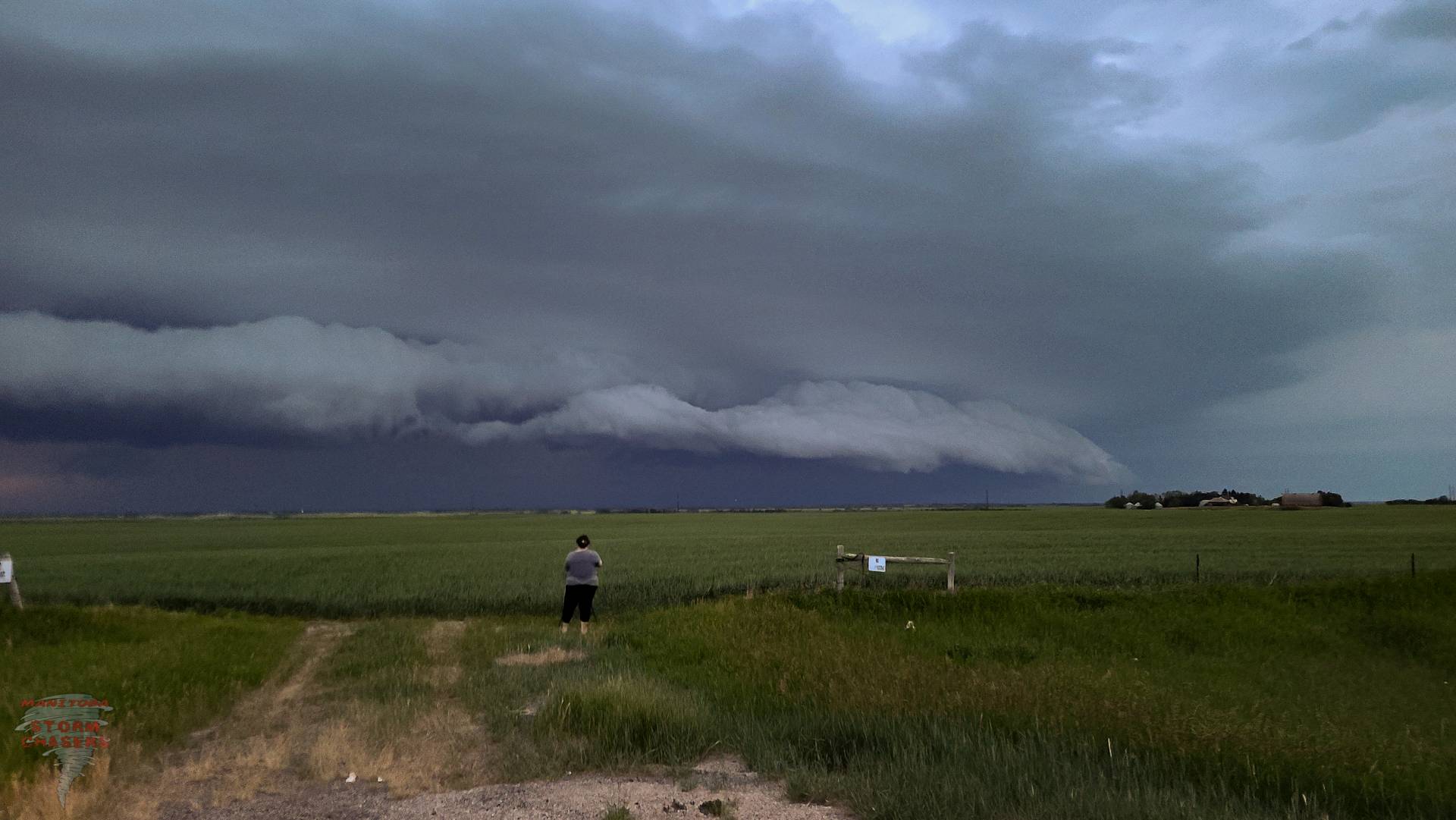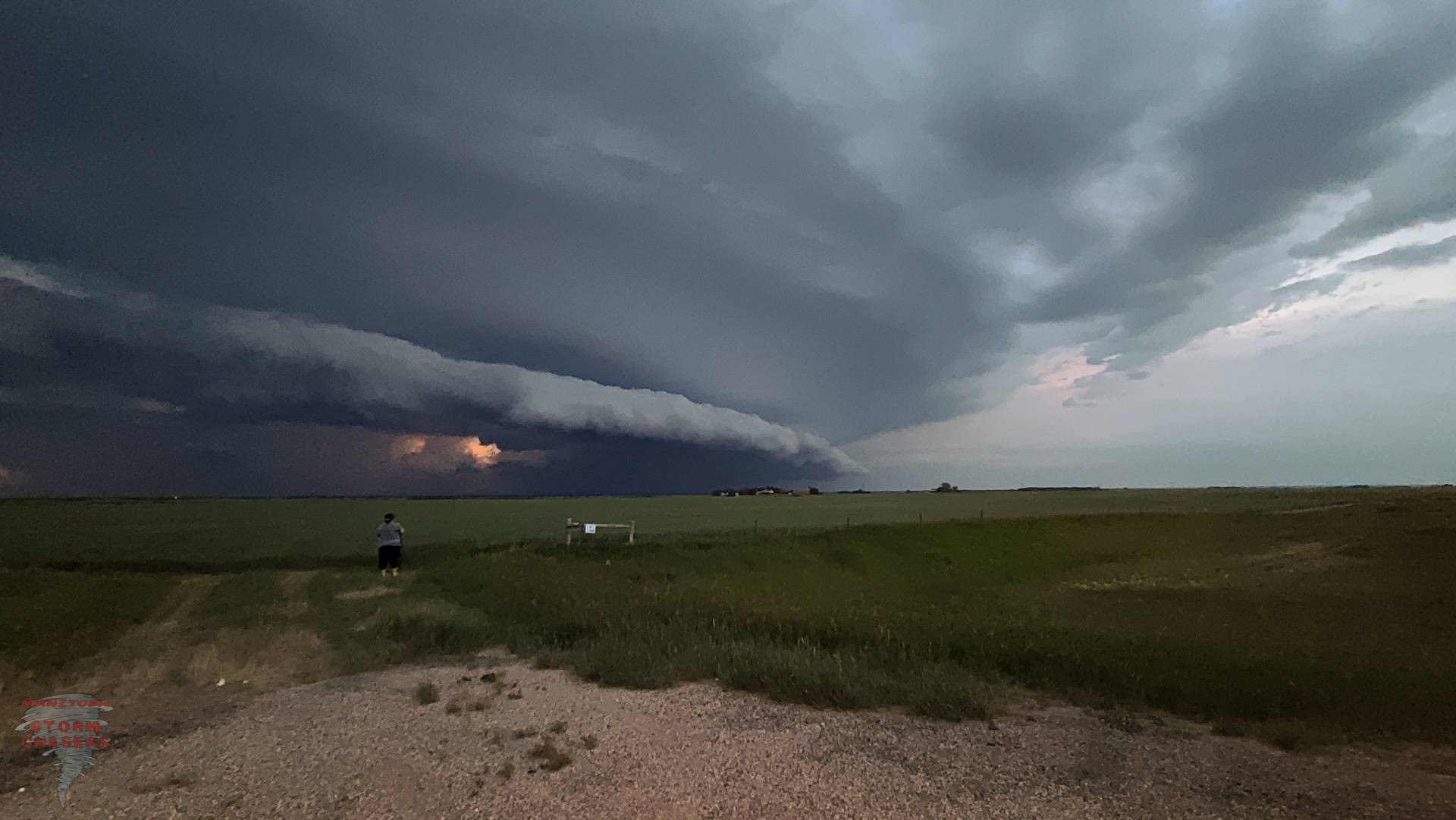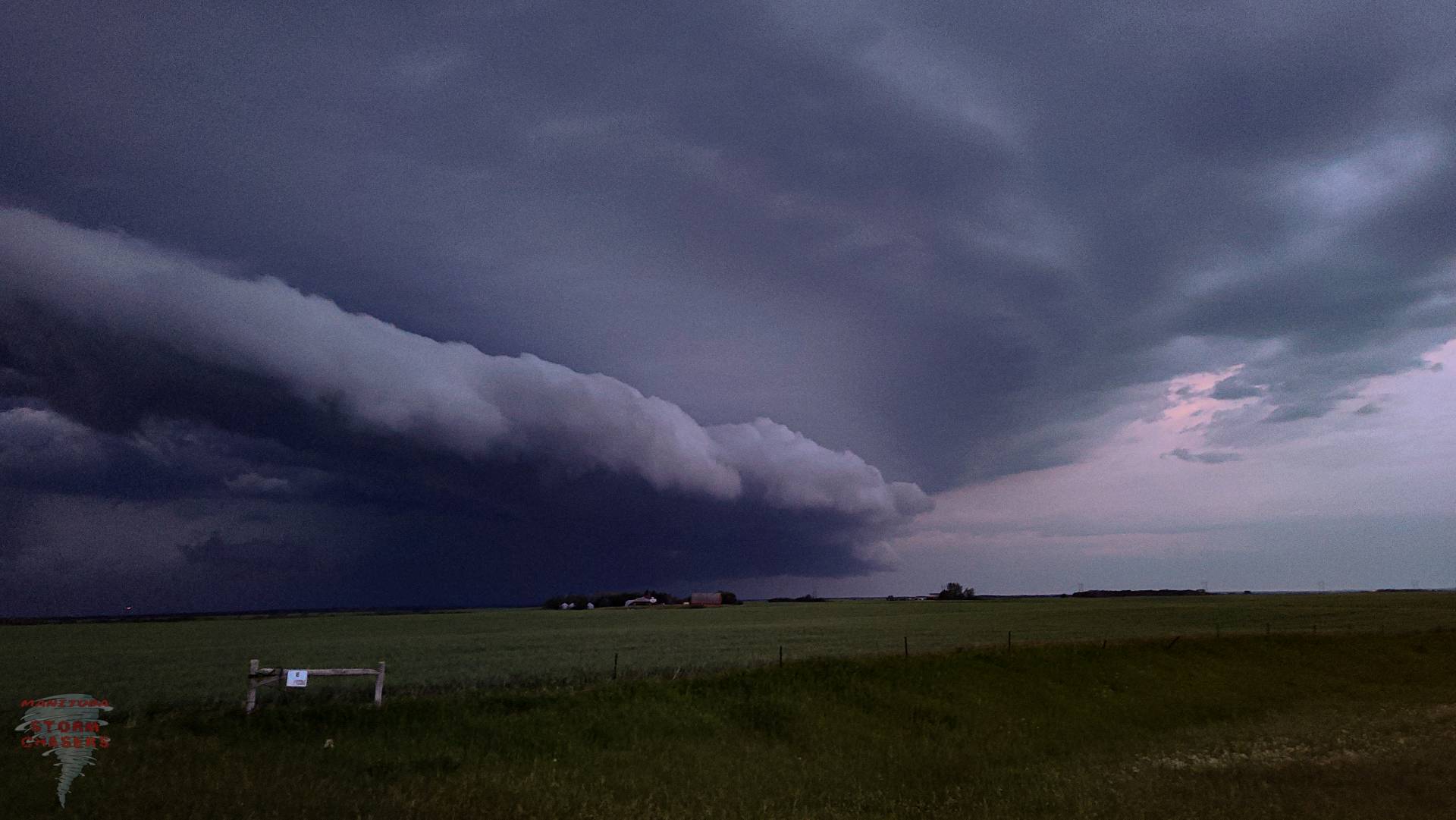 As the Shelf came overhead, It got too dark and windy to continue taking photos, So I hit the road home! It was great to finally see some good structure after such a quiet season, and It has given me hope that there may be a few more good ones coming soon!