Published on
Another long day, another day with very few images taken.
The day started with me obsessing over the radar and the experts forecasts for the day. I wanted to prove to myself that I had some sort of an idea of how this all worked. I had a target of Chaplin Sask before I would stop and check radar again. That's a 4 hour drive before checking radar for me. I do not feel comfortable with my knowledge enough to drive 4 hours. So I had to lean on Chittick again and I sent him my plan to review. Turns out he was targeting Hebert (45 km further West). Now I was full off piss and vinegar! 😂 My father in law, Les jumped in with me and off we went.
We got to Chaplin and took a look at the radar and got fuel for the rainbow hunter (she's a bit of a fuel pig). The radar showed the storm was still in Montana so we continued West to Swift Current and then would head South to Cadillac.
We stopped and got a few shots of one of the most Saskatchewan things I can think of. A grain elevator.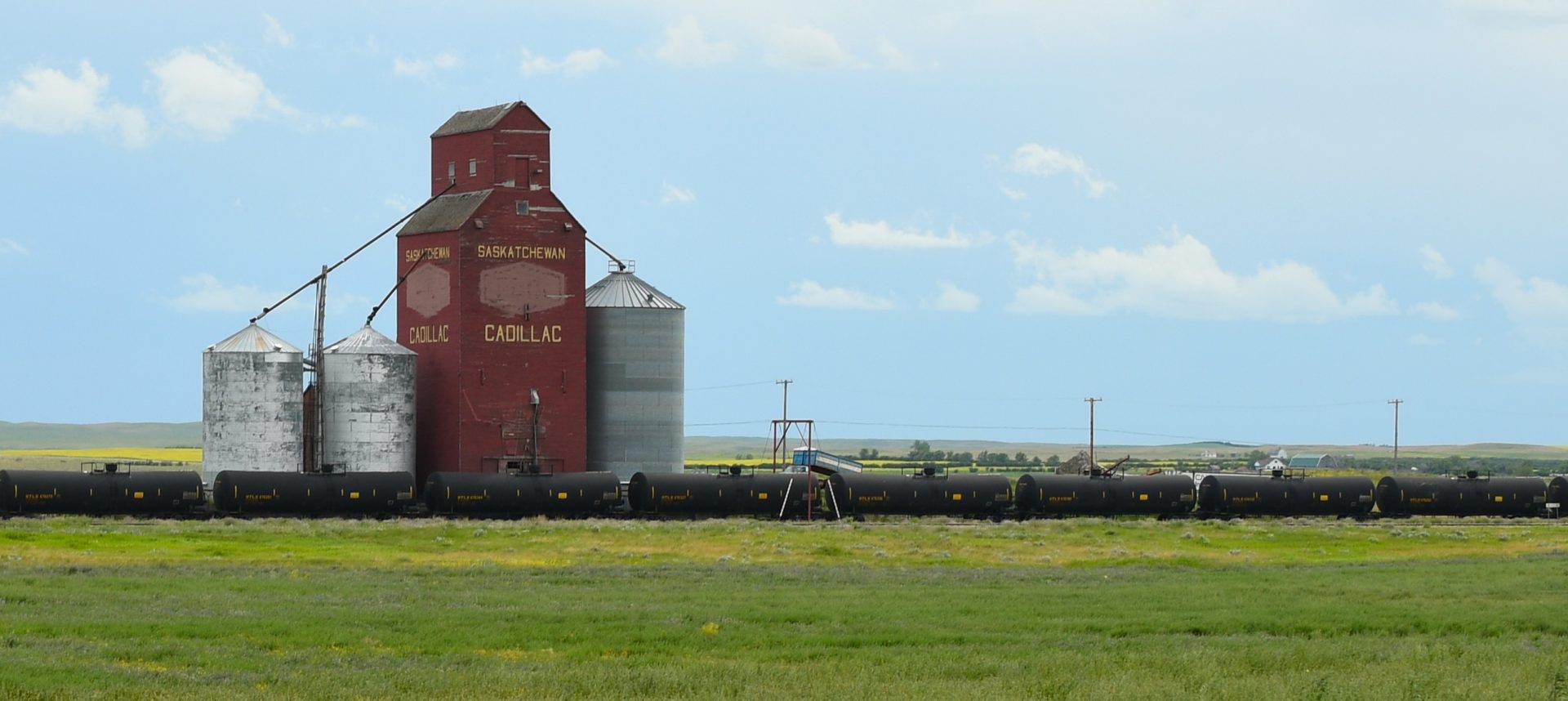 We checked the radar again and it looked like the storms were still hung up in the Shelby, Havre area. So we stated towards Val Marie. A few minutes towards Val Marie, Chris texted and told me to head towards Val Marie! (insert chest puffing emoji)
Les and I set up just North of Val Marie and caught one of the most spectacular Shelf clouds I have ever seen! Les had never seen anything like it either. It felt like as soon as we started shooting it was on top of us.

We jumped in the van and hauled ass to Val Marie and headed East along the North border of the Grasslands National Park. Here is where I realized that most people out her got caught off guard by the speed of this system. We followed a convoy of storm chasers for the next hour or so. We ended up spending the rest of the trip trying to get in front of the squall line, but we had no chance. Oh well, maybe have better luck next time. I am feeling more confident with ever experience so far.