Published on
The time has come that if I am going to keep going out chasing, I need to learn from someone who knows what the hell they are doing!
I was notified that there was a seat open with the Tornado Hunters and after I waffled back and forth on should I go or shouldn't I go, my wife (Teri) told me that I WAS going and it wasn't up for debate!. That is how I managed to get myself a seat in Flash 2.0 with non other than Mr. Chris Chittick.
We met at Chris's house around 2:30, loaded into the trucks and headed South to the Can-Am bar & Diner (excellent poutine) near Oungre Sask. This is when I learned all about L.P.F. clouds from Tara (L.P.F. = Little Puffy F*ckers 🤣).
Once things started to show up on radar we packed up and headed West towards Lake Alma. It looked like the storms were crossing the border between Regway and Big Beaver (insert 12 year old boy snicker here) so we hoped to get just NE of it and take some lightning shots. The rain caught up to us shortly after and we were forced to bail.
We ended up getting some lightning shots over the Lang Sask elevator.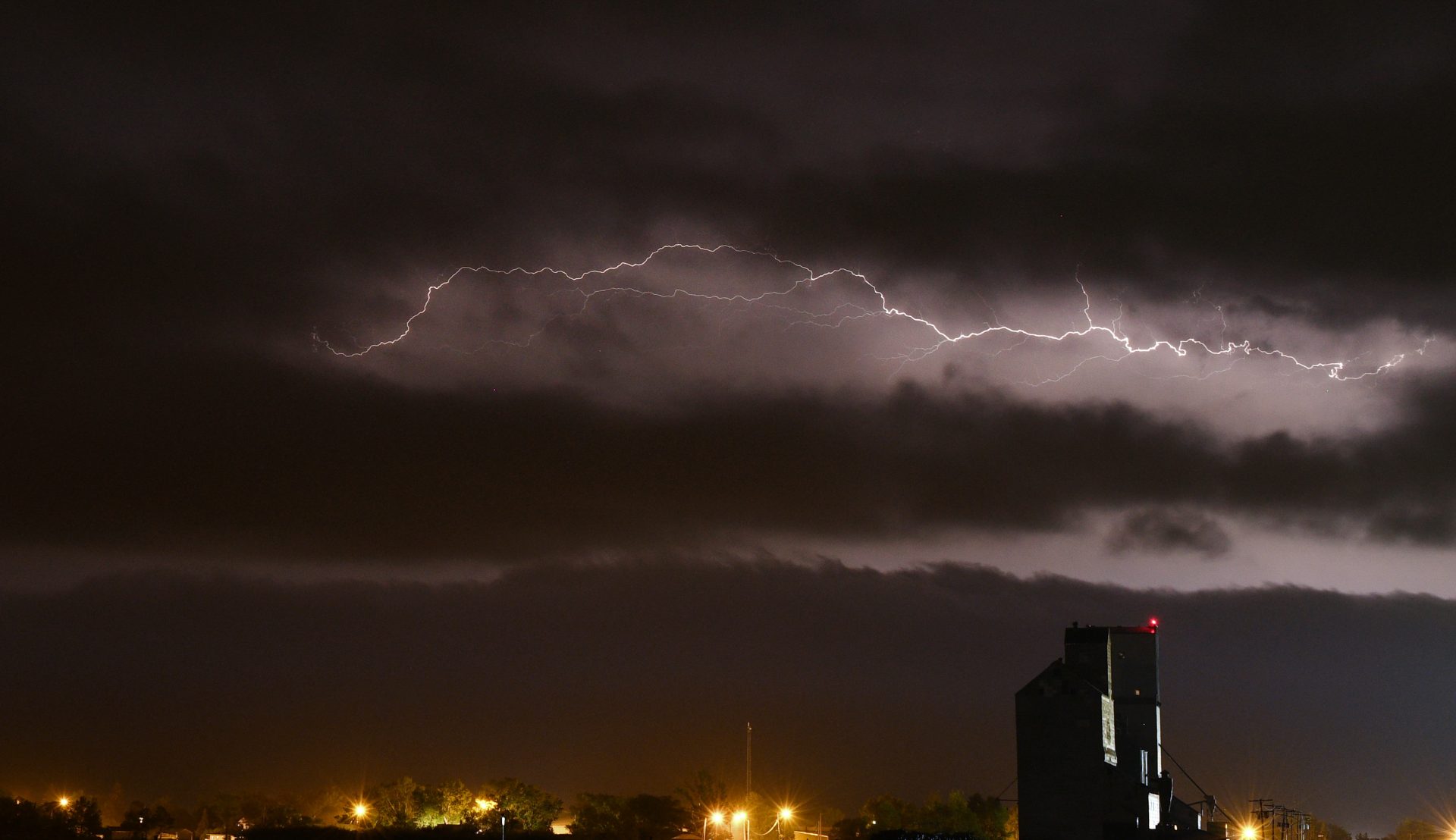 While it wasn't a crazy day for storms, and I took even fewer images, but this was one of the best things I could have done. The time that Chris spent teaching me about radars and what I was looking for was amazing! He went so far as emailing me specific you tube videos to watch. 10 out of 10 would recommend!
I ended up rolling into bed about 3 a.m. It was worth ever minute! I am so glad I listened to Teri (do NOT tell her that).