This tornado was captured in photos by this author, CANWARN spotter and storm chaser Travis Farncombe, as it touched down near Neustadt. In the mid afternoon, a supercell developed in Bruce County and became tornado-warned as it approached Grey County.
Near the community of Neustadt, the storm's RFD interacted with its updraft and formed a classic horseshoe-shaped base. Rotation intensified and a wall cloud quickly developed as a clear slot wrapped around the tightening circulation. Soon a barrel-shaped tornado descended.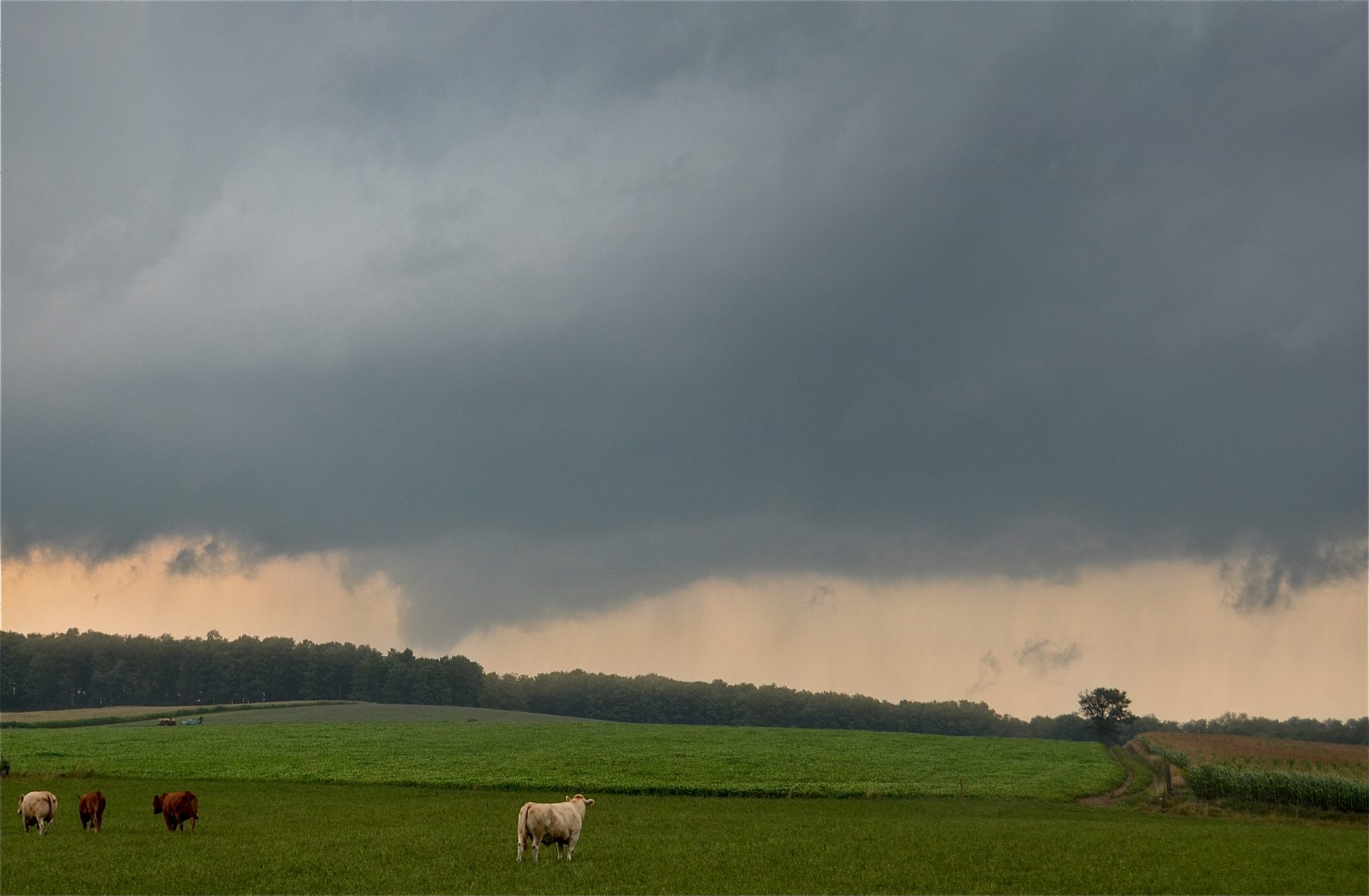 The tornado's funnel condensed almost all way to the ground, while a faint and misty debris cloud could be seen rising from the tree tops. It was visible for several minutes before being obscured by rain. An Environment Canada damage survey found that the tornado had a path that was 3 km long and 200 metres wide, along which a children's play set was knocked over and destroyed, and trees were snapped, uprooted and stripped of their branches.
This was one of three tornadoes that touched down on August 24, 2011. The others occurred at Kirkwall (F1) and Nairn (F1). In addition, this event occurred just a few days after the deadly and destructive tornado that ravaged Goderich (F3) on August 21, leaving tornado-weary Ontarians with frayed nerves.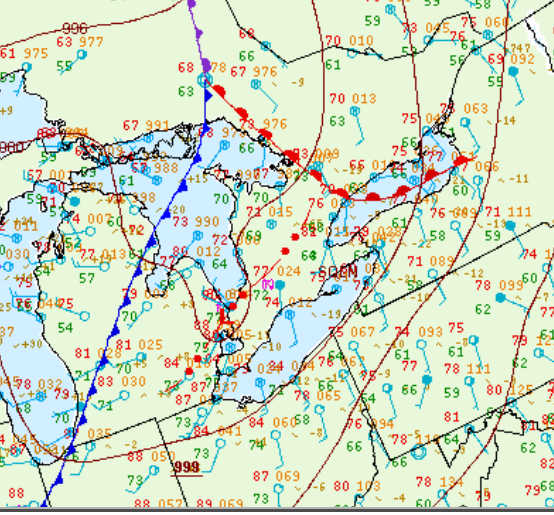 Figure 1 depicts the surface observations at 8:00 pm EDT, which shows a cold front across Michigan and a warm front extending from north to south across southern Ontario. A squall line is also depicted across southwestern Ontario at this time. This line of thunderstorms was responsible for several tornadoes across southern Ontario in the evening hours of August 24th.
---
Sources
NWS Weather Prediction Center Surface Analysis Archive. (2017). Surface analysis 00Z Thu Aug 25 2011. Retrieved from: https://www.wpc.ncep.noaa.gov/archives/web_pages/sfc/sfc_archive.php