Published on
This day was advertised with a decent possibility of severe weather across East Central and Southeast Kansas. The main threat appeared to be large to gigantic hail.
We hit the road shortly after noon, heading east on US-54 towards Iola, Kansas. When we left, one severe thunderstorm had been causing havoc near Topeka and was drifting south-southeast. As we approached Eureka (50 miles east of Wichita) we quickly figured out that the storm that had been near Topeka was our best bet.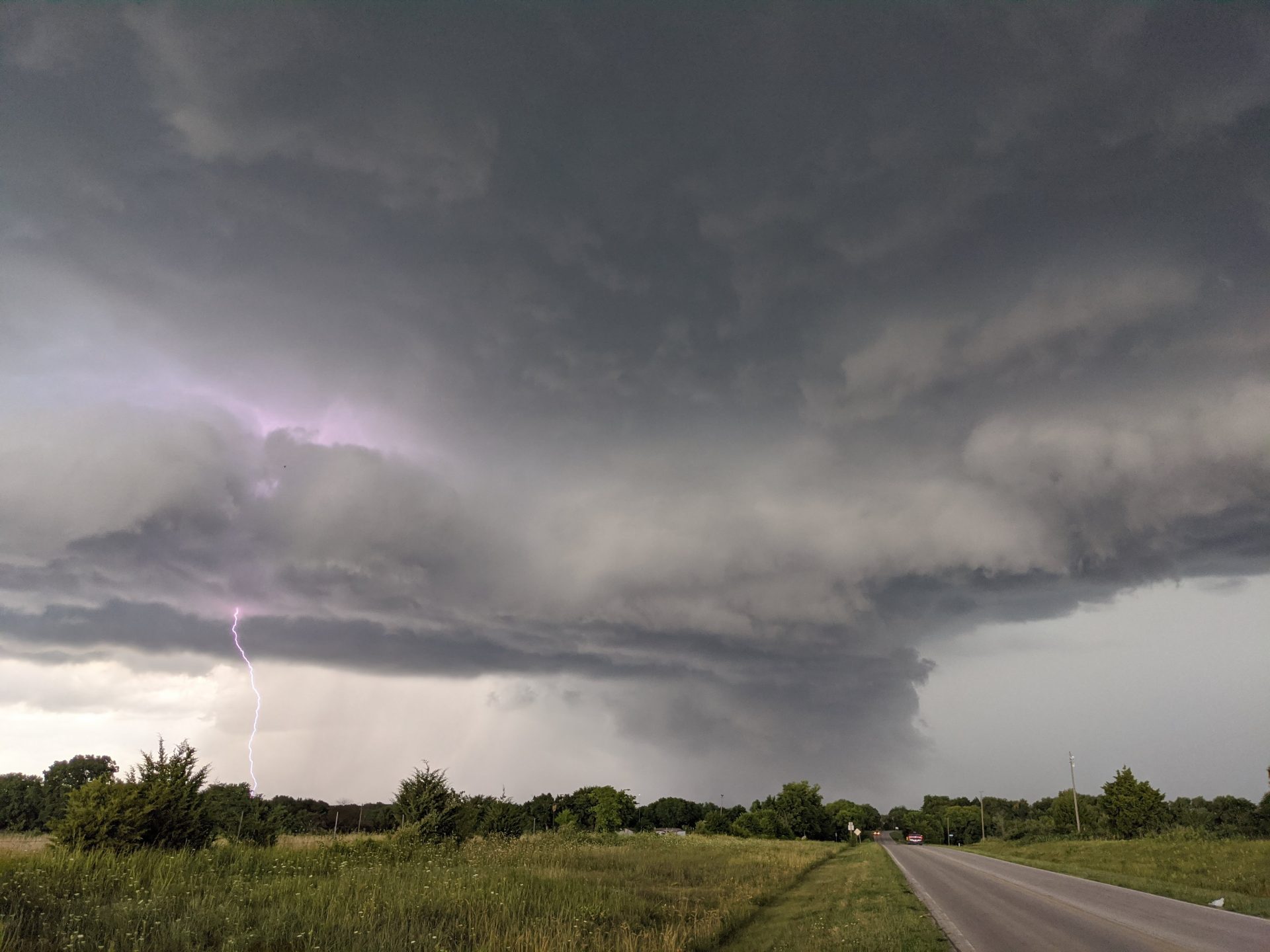 As the storm near Chanute, it put on quite the show. It appeared very angry and had a very green tint to it. In situations like this, a green tint is highly indicative of large hail.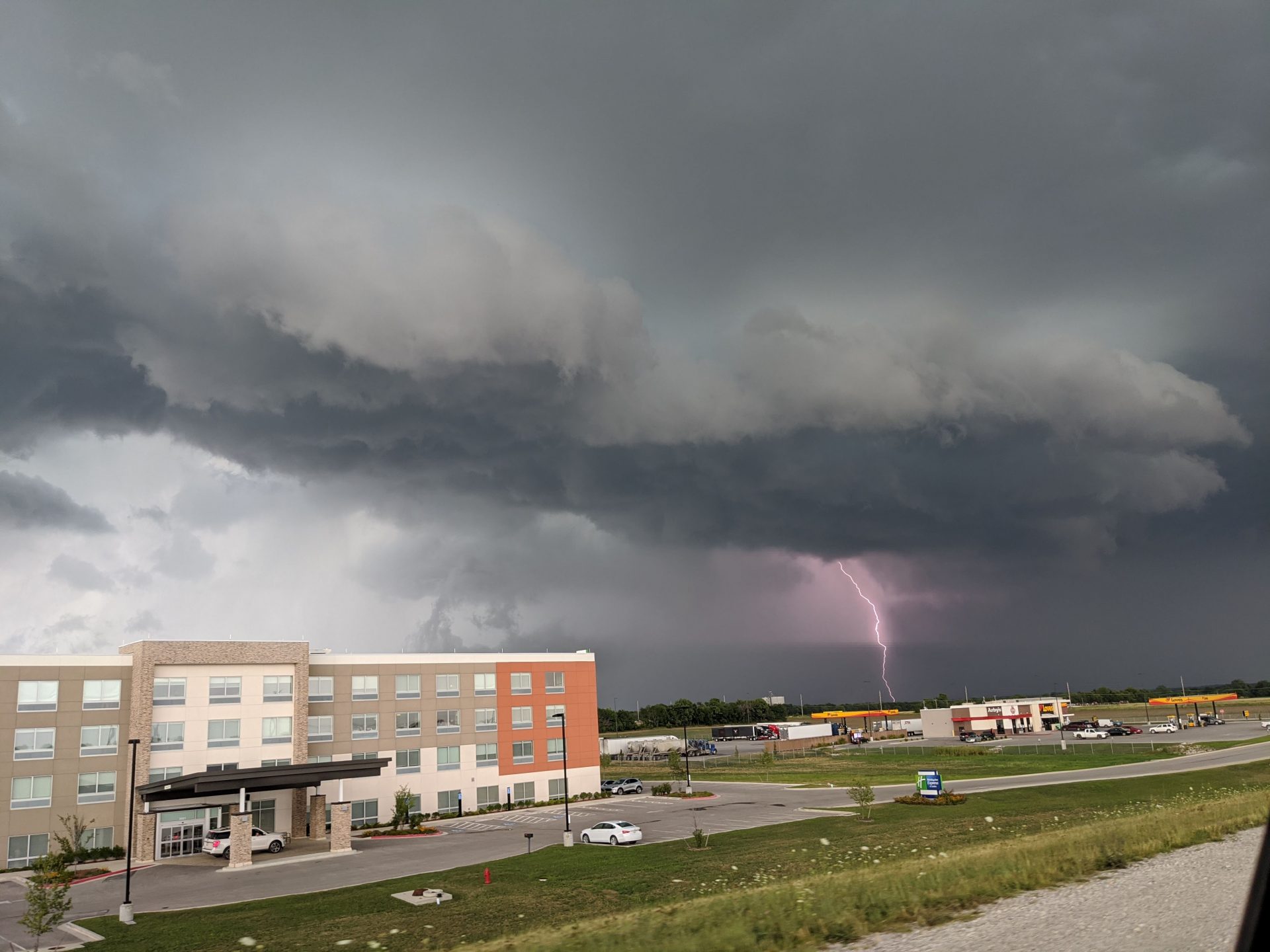 At this point, we had other storms quickly developing nearby, so we opted to go investigate another storm near Buffalo, Kansas. We sat under a gas station awning and noticed a few smaller hailstones 50 feet away. I immediately went to investigate and found the hailstone to be quarter sized. As normal in this situation, I let my friends at the National Weather Service know how big the hail was. We left this location near Buffalo to venture a little further south once the hail core moved on.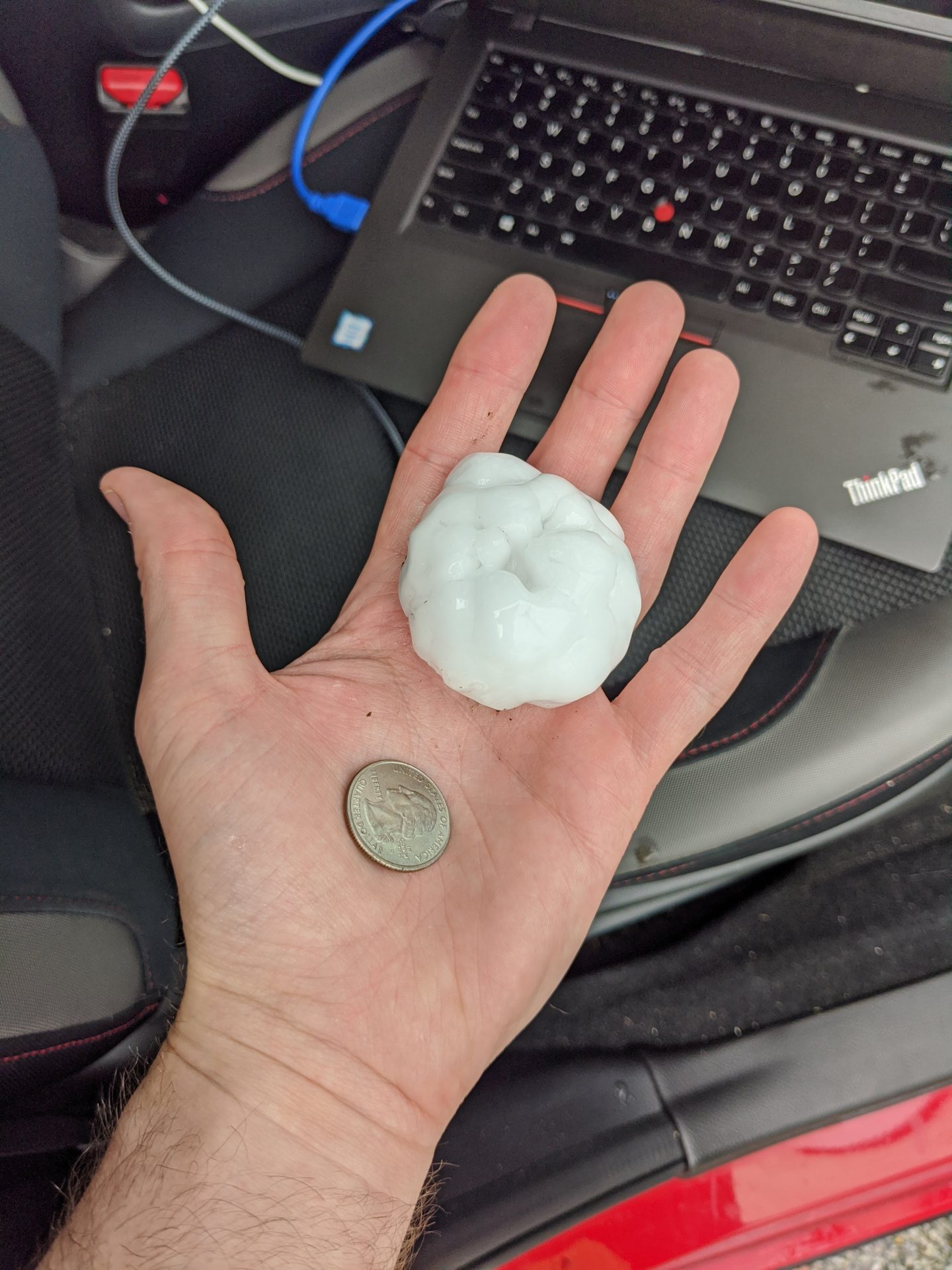 Little did we know, this storm was throwing Tennis Ball sized hail, and plenty of it. We found hail this size and slightly smaller covering the ground just a mile south of where we had been sitting. The hail got even larger just east of our location, but we did not find the Baseball sized hailstones that were reported.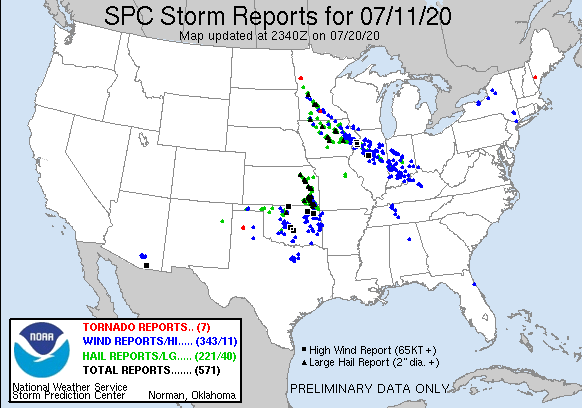 Overall, it was an exciting day, doing our best to dodge the large hailstones. This turned out to be one of the most enjoyable chase days of 2020, as there were no high expectations, but a photogenic supercell was well worth the chase.