Published on
Day .05
I have returned to the plains for the 2022 season! It feels good but also kind of weird to be here again, having just moved all my stuff from Lincoln, NE back home to Michigan. All in all, of course I am thrilled to be here. I drove down from MI to Lincoln last night for a wedding (congratulations Jared and Annie) and was reminded of two things. The first of those things being I want an outside wedding with low-capped supercells in the back ground. They had a beautiful wedding at a local farm and had a perfect view of the hailers to the SW. It's really surprised me how much everything went from brown to green in Lincoln. I am used to Michigan springs where once the snow is melted, you can snap your fingers and everything that you see is green.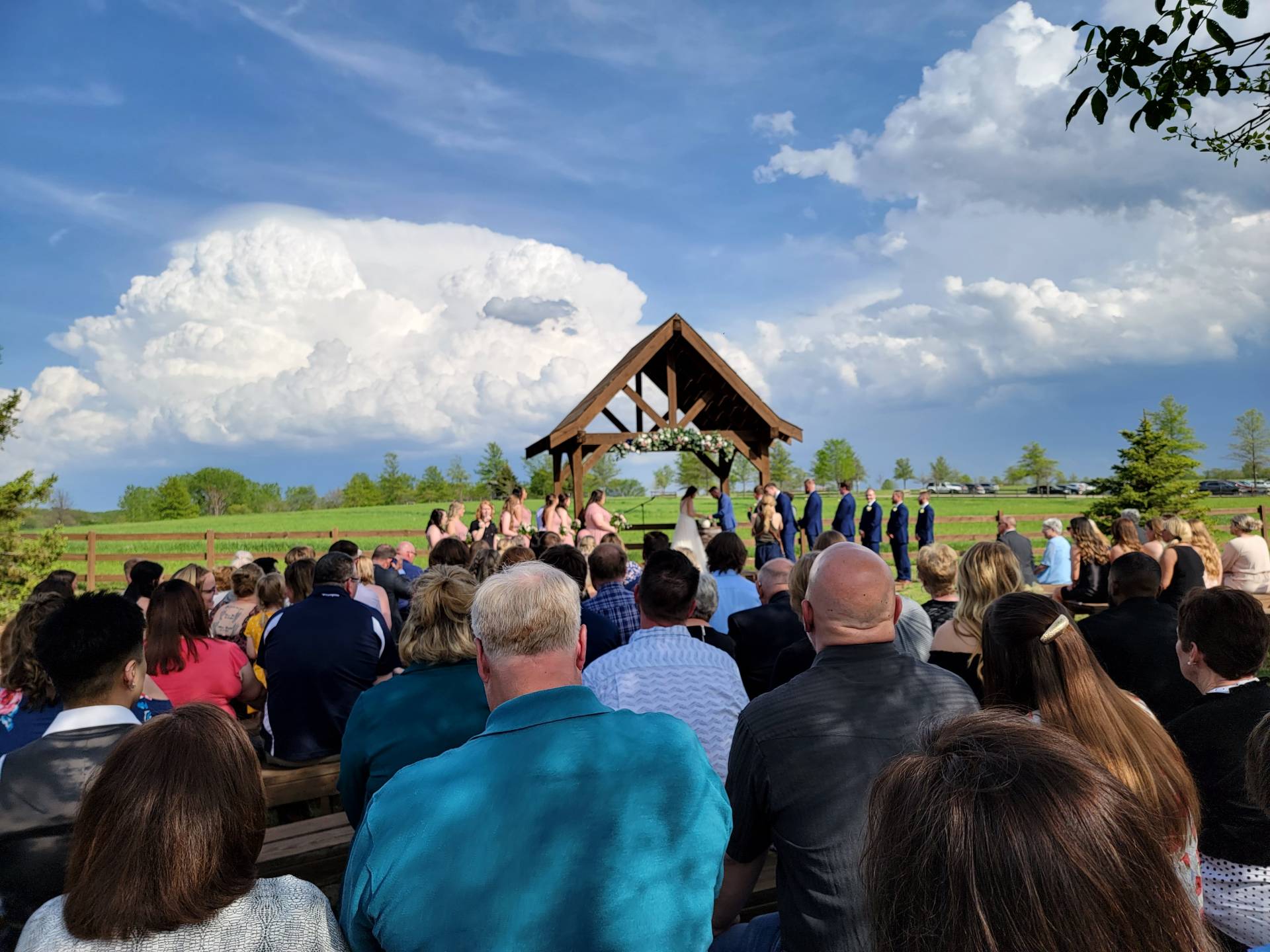 The other thing I was reminded of was how fired up I get for storm chasing! Watching the storms in the back ground had me all sorts of excited for what was to come over these next few weeks.
Day 1
After the wedding last night, I crashed at a coworkers house and began to make my game plan for the morning. After talking with chase partners Tim and Mark and looking at models, we decided that Eureka, KS area would be the play, meet there by 10 a.m. I set my alarm for 6 and hoped for the best. When I woke up, I saw that the models had changed in my favor and that now while the isolated storms moved through early in the morning, it looked like there was going to be a second round around 4 CDT or so which led to me taking my time to get on the road. I played behind the early morning convection all morning, and had it been dark out I would have been in the perfect position to catch some sprites.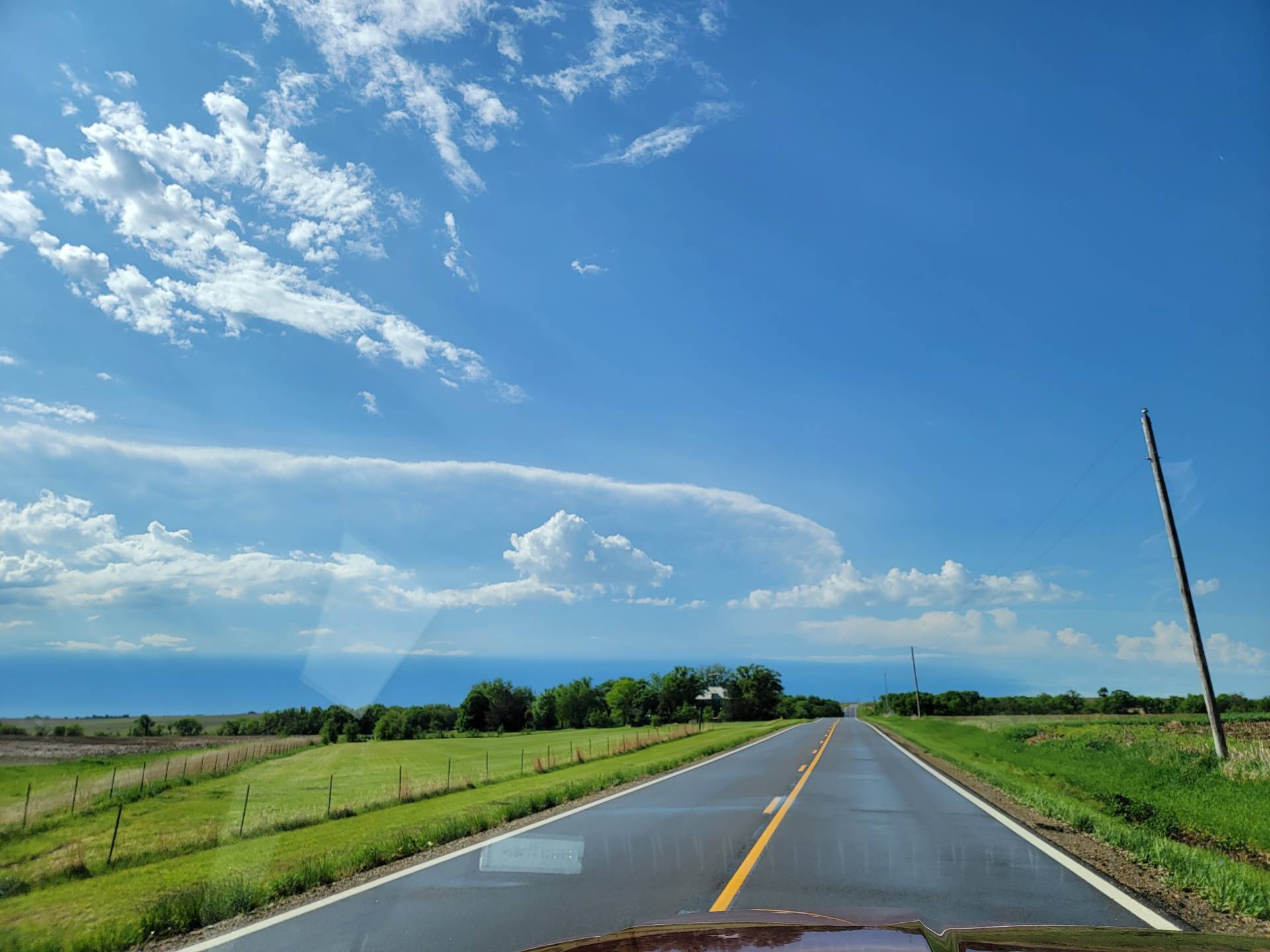 It reminded me of a cold core set up, just without the tornados. Behind these storms it was a sunny and bright but cool and damp 62 degrees. I made it down to Marion and stopped for lunch and realized that I definitely was not going ot be far enough south and lost the motivation to keep going. After driving all day yesterday and then after another 4 hours flying solo today, I just couldn't drive any more. Tim and Mark tried like hell to get me to keep going south, but it was to no avail. Instead, I came to a place I've never actually stayed in and spent the day getting my Explorer all rigged up.
I am spending the night here in Salina, KS. When I got here at 2 p.m. CDT I wasn't sure what to do so I pulled into a Lowe's parking lot and just got to work. I had taken everything down to run my Explorer through the car wash in Lincoln so the car at least looked decent and not ragged at the wedding so everything needed to go back up. This year I have a cell booster for the first time and for the 2nd year I have amber lights that go up and a Davis weather station that also goes on the top of my SUV. Now, Ford does a silly thing with the Explorer roofs. They do not make them flat, at all. So I am praying a bit that my magnet mounts stay put at highway speeds into the wind, I didn't test them out today. I will do that tomorrow.
Tuesday we will be in Nebraska, off Wednesday, and then back at it in Minnesota on Thursday. I will go live when I can, thank you all for staying with me!