Published on
This was a rough chase day. After being on the road for ten days, I was pretty tired and not especially focused or confident in my forecasting. After waking up near Boise City, Oklahoma, I decided I'd treat it like a pop-up storm day and try for storms firing off terrain in New Mexico and catching them as they strengthened into the east part of the state. I heading toward House, New Mexico, and latched onto a mushy storm, flanking it as it moved into a hopefully better environment. Along the way, I took my time, snagging environmental photos of wildflowers, antelope and abandoned, thrashed buildings.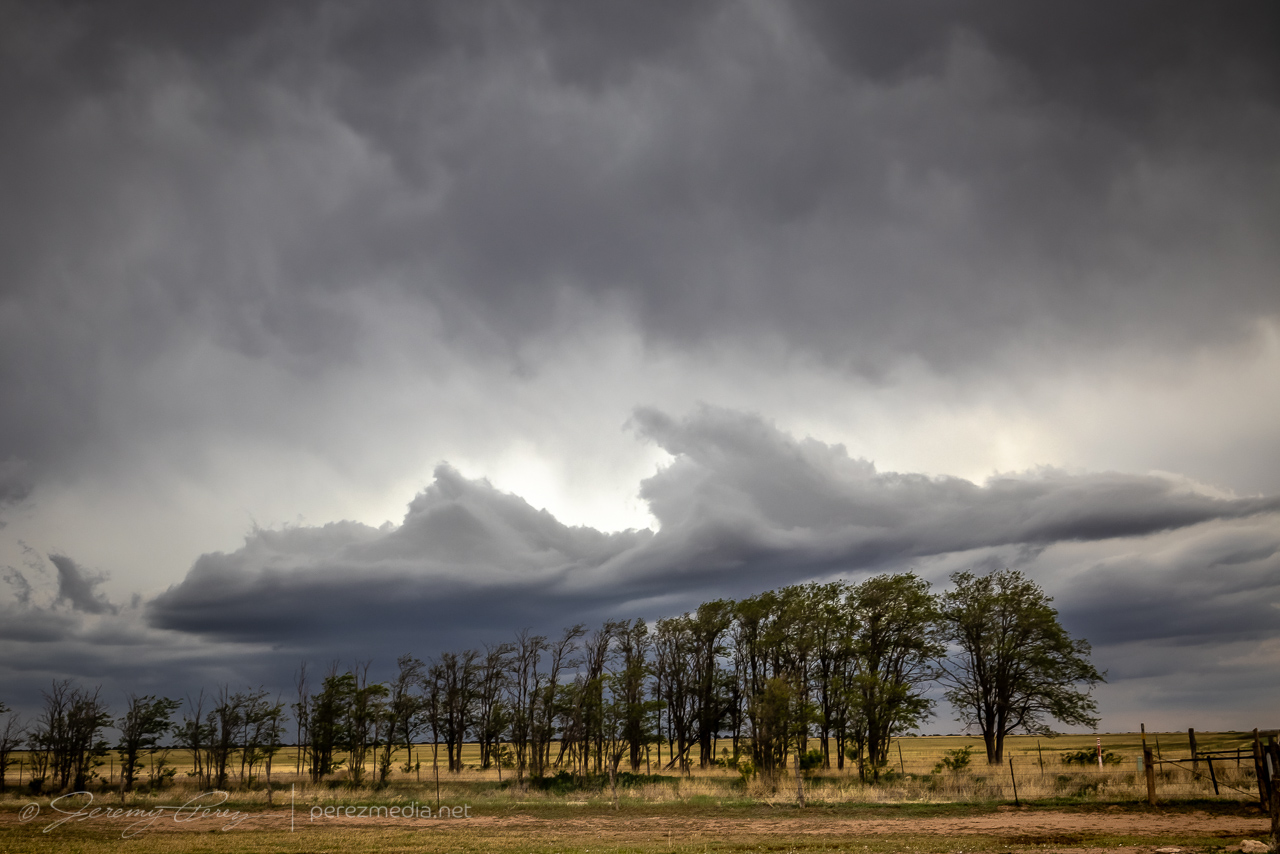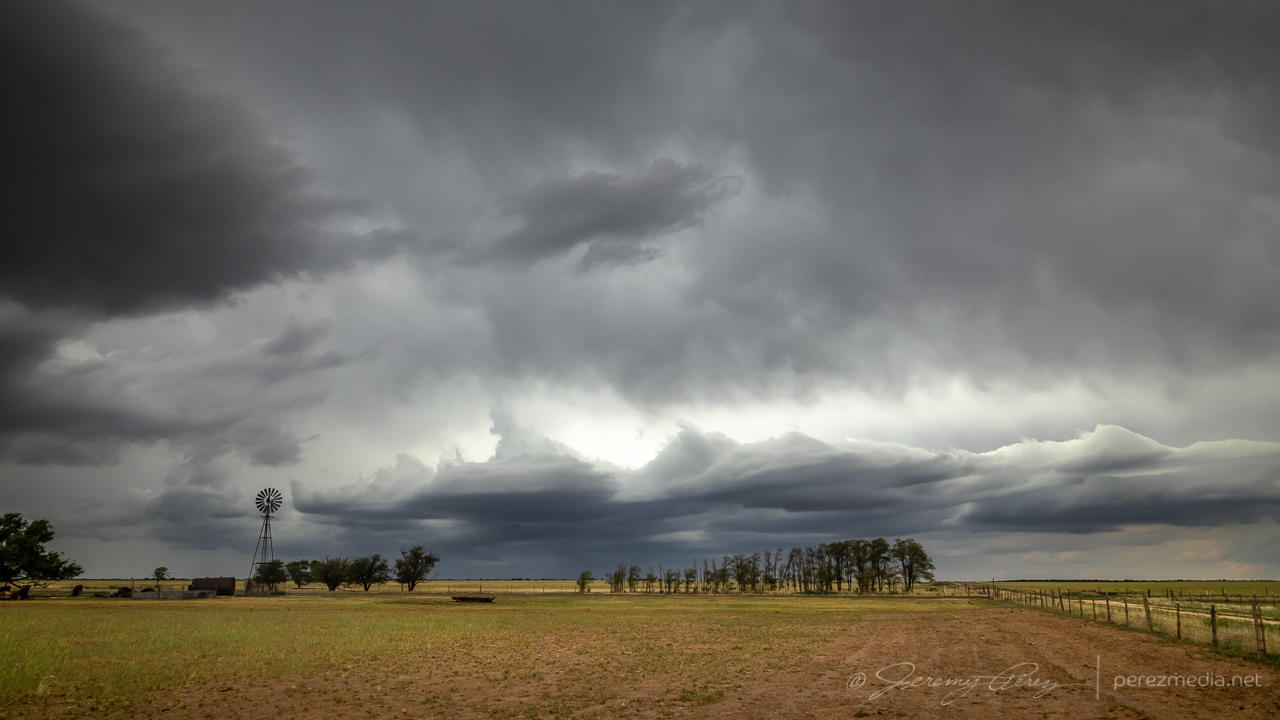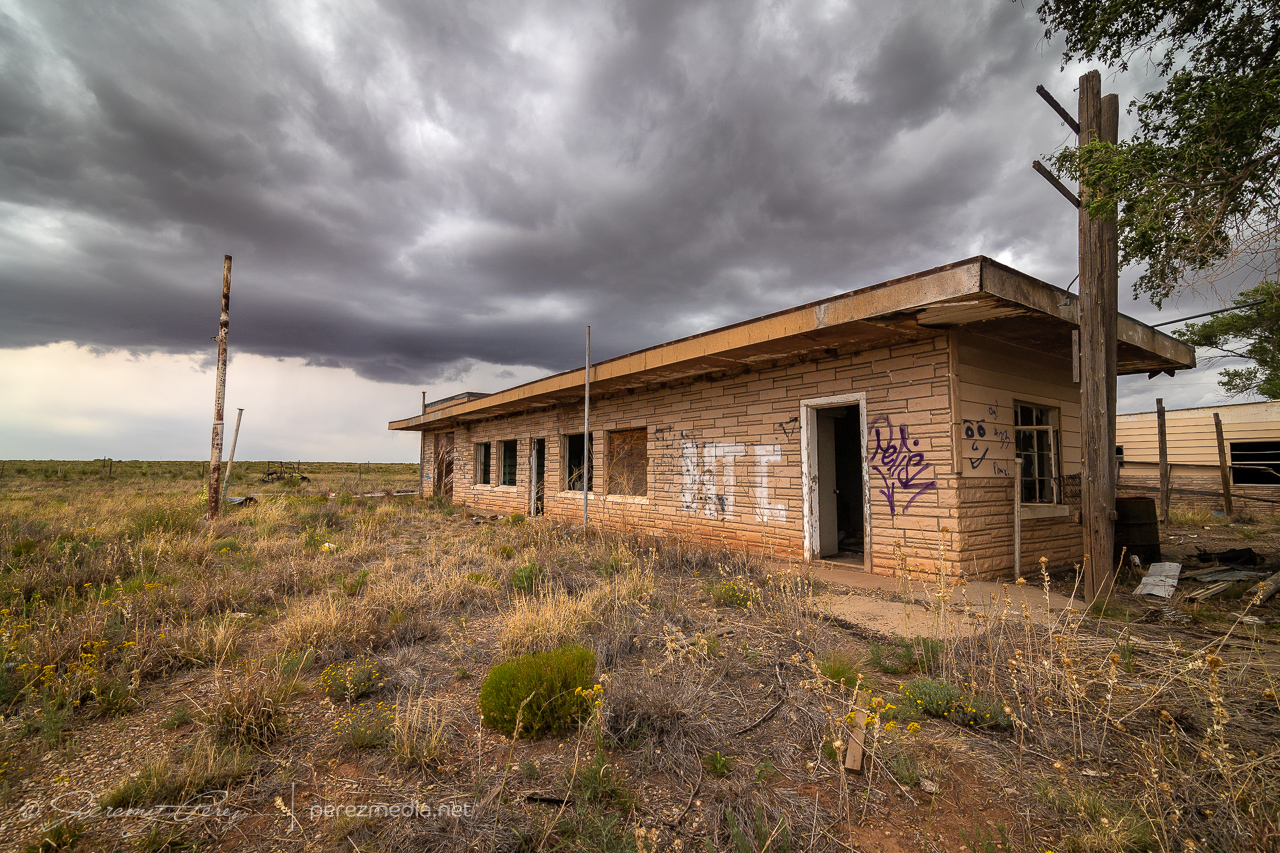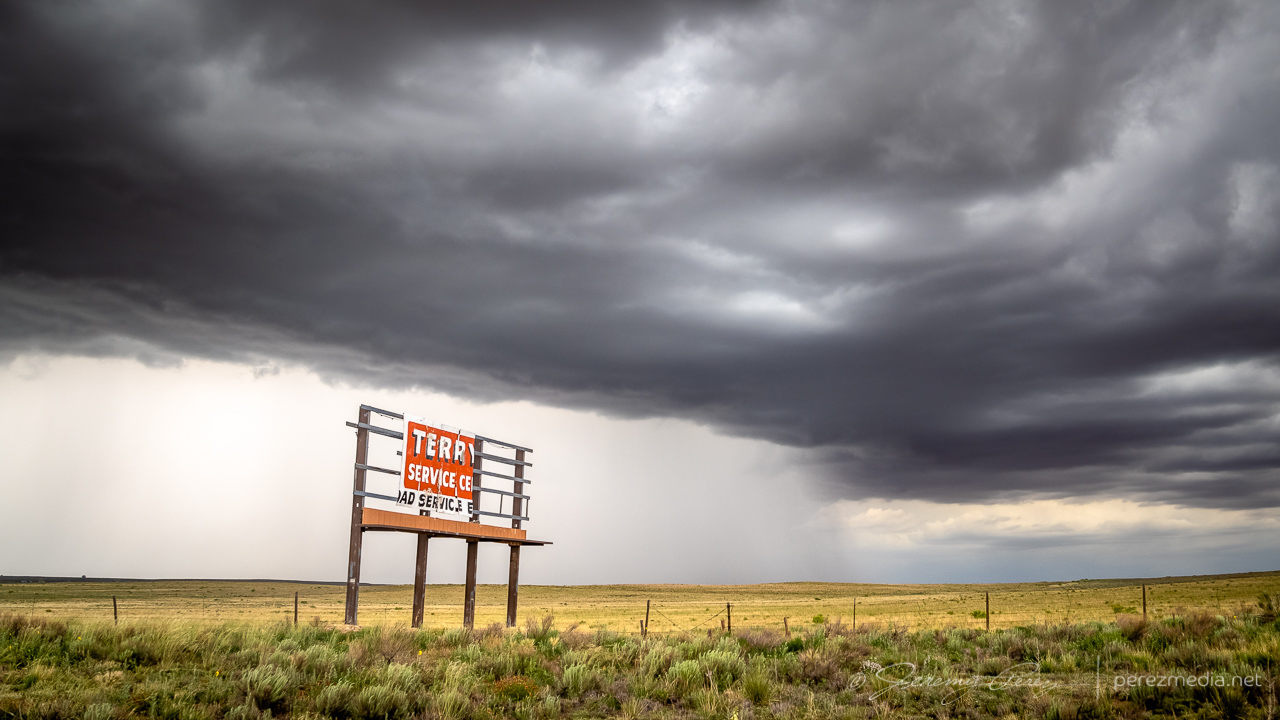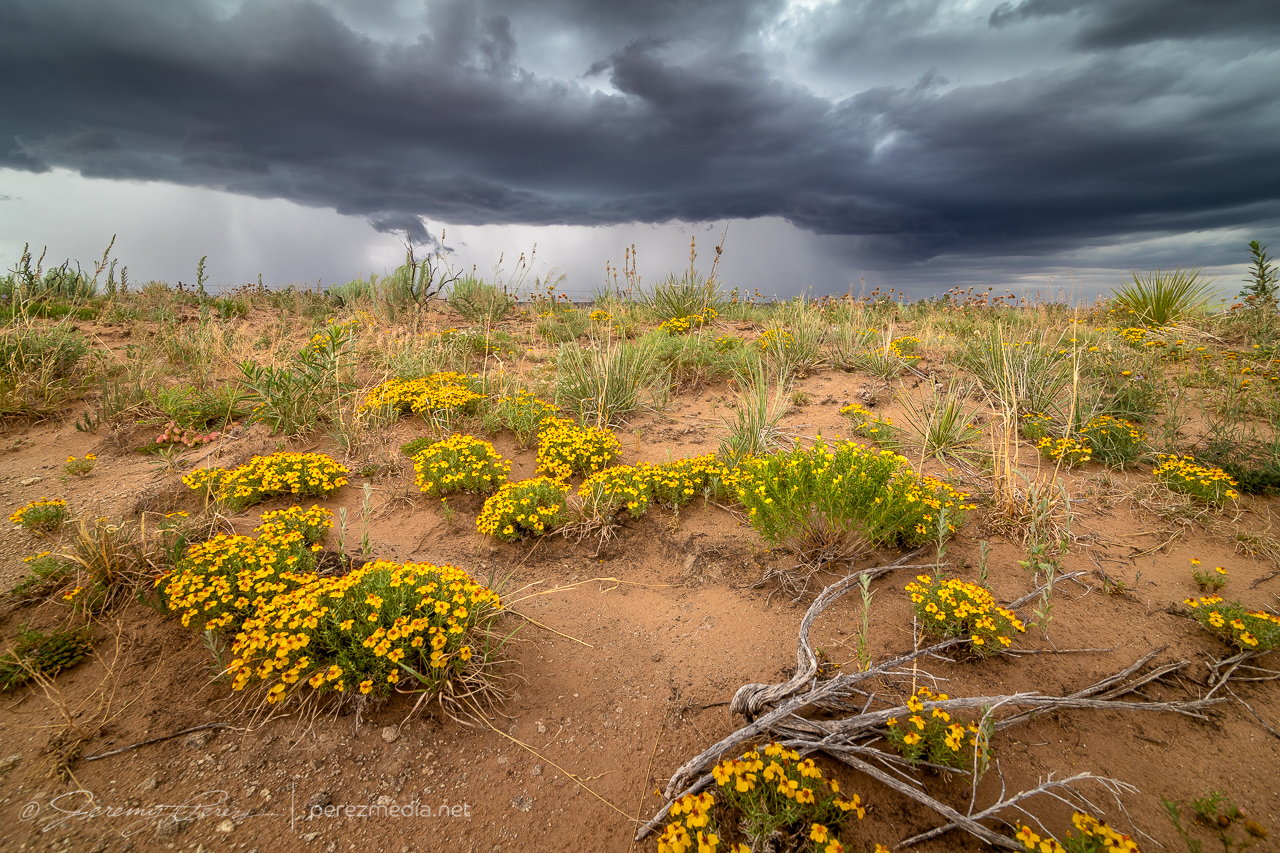 Meanwhile, as I was taking it easy with this go-nowhere storm, other storms had fired and were going tornado warned along the boundary up in the north Texas Panhandle where I woke up. It's very frustrating to see that happen. Exactly where I started the day, and I just hadn't put any thought into that area being worth targeting. So I started to hustle my way north and east, trying to salvage anything out of that clearly productive environment.
Once I reached Channing, Texas, I was at least able to sight on a supercell, but it was outflow dominant and not especially photogenic.
I tried to have a bit of fun with it, surfing it northeast through Dumas, where it looked pretty ominous over the lights and stacks of a refinery. I finally letting it go near Morse.