Published on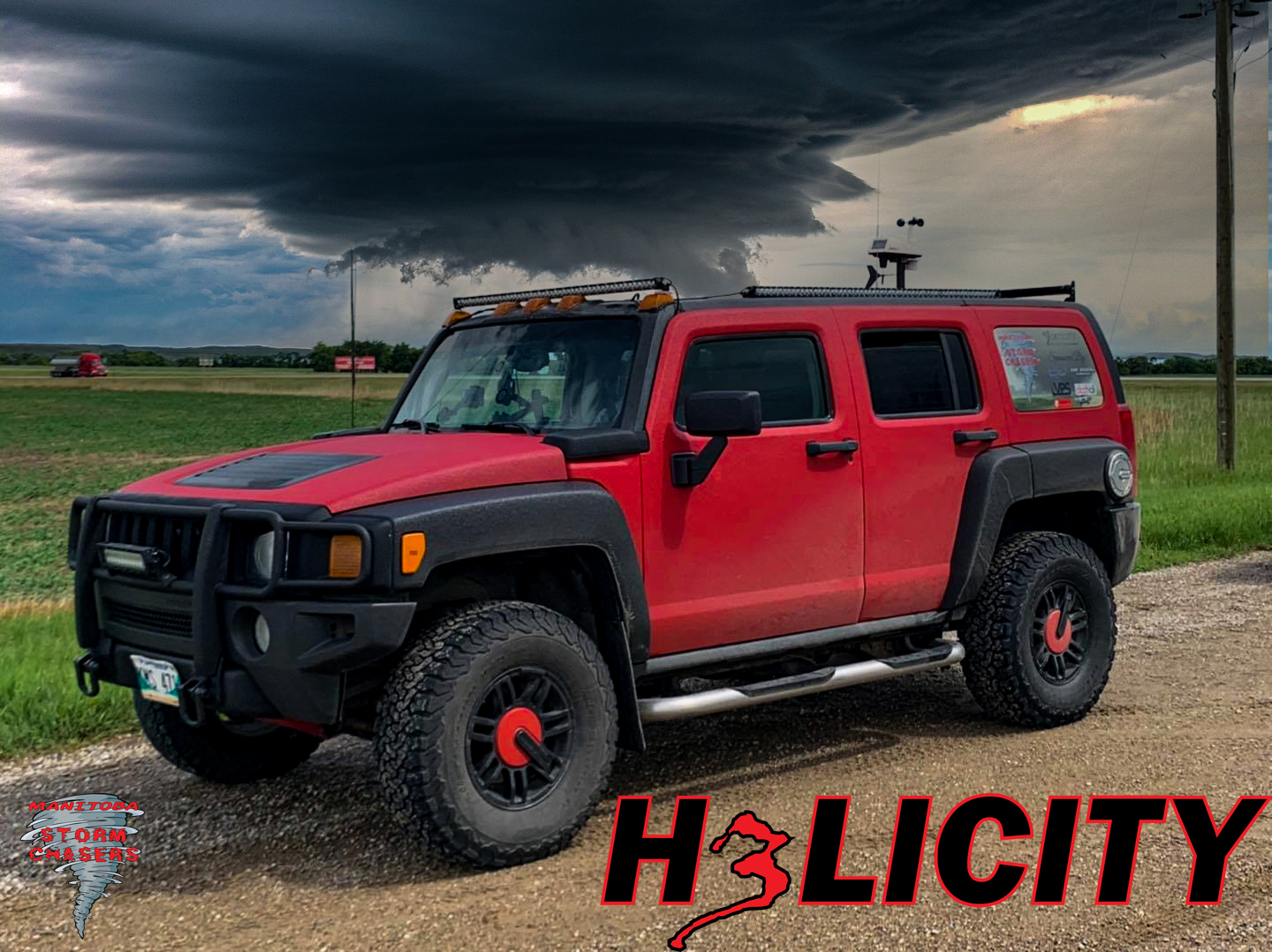 I Figure It's time to introduce you all to H3LICITY!
H3LICITY is our 2006 Hummer H3 Storm Chasing vehicle, She has been fully coated in Reflex Truck Liner to protect against Hail and Flying Debris, She has been equipped with 360° LED Lighting by Kodiak LED to aid us in Search and Rescue efforts in the dark, as well as making it easier for us to spot downed power lines and other road hazards in the dark. She has been equipped with Amber and White emergency strobe lights all the way around, to make us easily visible to other traffic in blinding rain, or when parked on the side of the road in the dark, She has a roof-mounted Davis weather station which gives us all of the important information we need to know what's happening in the atmosphere, such as Dewpoints, Temperature, Windspeed/Direction etc. She is also equipped with a Bearcat 880 CB Radio, which doubles as a weather radio that gives us the ability to communicate with others as well as receive ECCC and NWS Weather alerts instantly. She will soon be going into VPS Canada to have a laminate protective film installed on all of the windows to make them more durable against hail, And will also soon be going back to Extreme Coatings to have a steel exoskeleton built to give us even more Protection and keep us safe!
H3LICITY is still somewhat a work-in-progress build, but we are at the point now where we are ready to introduce her to the world! Enjoy the photos and videos below, And if you see us out on the road somewhere this season, Don't hesitate to come and say Hi! and don't forget to post any of your pictures of us with the Hashtag #H3LICITY!
I would like to give our Current Sponsors: DCC Hail, VPS Canada, Extreme Coatings, Dr.Hook Towing, Kodiak LED Lighting, And ACR Auto Glass A Huge Thank you for helping us get H3LICITY to where she is now!
For any Sponsorship enquiries please reach out via email at jordan@mbstormchasers.com